If you want to work in the EU, skills and qualifications may be enough to get a visa. But it's a different story for those without sought-after skills, for whom one of the few legal routes is with a temporary permit for seasonal work.
Germany has a history of recruiting foreign workers going back as far as 1955. Policies have changed over the decades according to political and economic circumstances, but today the focus is certainly on attracting people with a high level of skills or qualifications.
In March 2020, new rules on the immigration of skilled workers came into force in Germany, providing more opportunities for qualified professionals from outside the EU. There is the EU Blue Card, a residence title that enables university graduates to work in EU countries. And for highly-skilled migrants who don't yet have a job offer in Germany, the Job-Search visa allows people to come and spend up to six months looking for work, as long as they have a university degree and enough money to support themselves.
Few opportunities
For people from outside the European Union who don't have skills or university degrees, the outlook is very different.
"For unskilled workers there are hardly any legal work possibilities for people to come," says Matthias Mayer, an expert on immigration at the Bertelsmann Stiftung, a think tank in Germany. "If there is a need for unskilled workers, it's mostly met in terms of immigration from European Union migrants," he explains.
Mayer adds that opportunities do exist in Germany for unskilled workers with a job offer from the Western Balkan states such as Serbia, Albania and Bosnia. The so-called "West Balkan Regulation," introduced following the 2015 influx of asylum seekers to the EU, aimed to take some pressure off the asylum system. It has now been extended to the end of 2023, partly because of a current demand in some German labor sectors, including construction.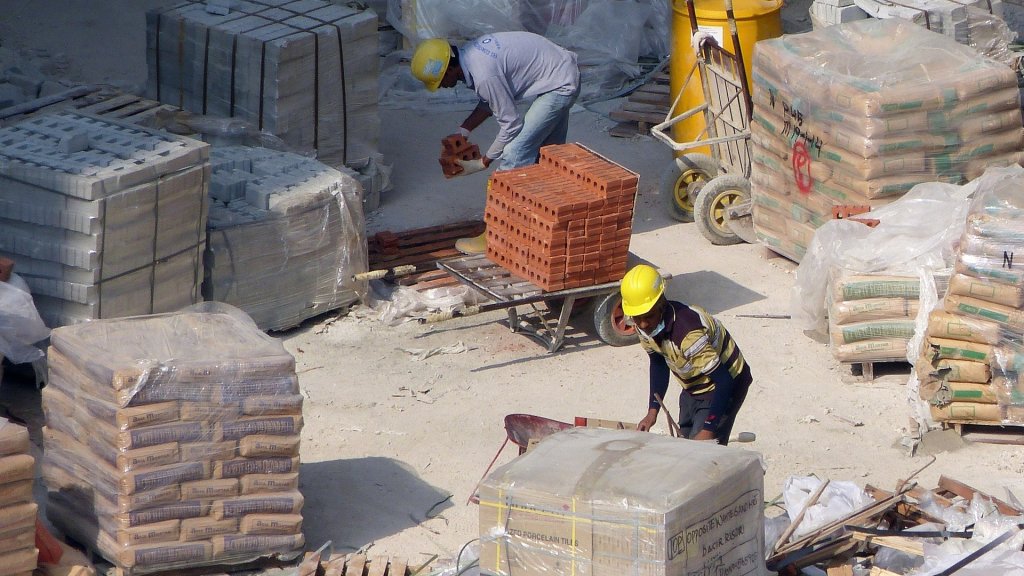 Limited deals with third countries
There is some demand in Germany for seasonal workers, for example in the agricultural sector and, prior to the advent of COVID-19, in the tourism industry. So far, these jobs have mostly been filled by workers from other EU countries.
Recently, as fewer people from within the EU have taken up these opportunities, Germany has begun looking outside the bloc to recruit seasonal laborers under bilateral agreements. For now however, only a deal with Georgia has been concluded, while talks on further agreements are taking place with countries such as Moldova, Albania and Bosnia.
The German government is also in the process of initiating bilateral agreements aimed at recruiting people in sectors that are in high demand in Germany, like the health and aged-care sectors, Mayer explains. In some cases, these agreements will include placement in vocational training programs in Germany, he adds. In other words, they will benefit some people who do not yet have professional qualifications.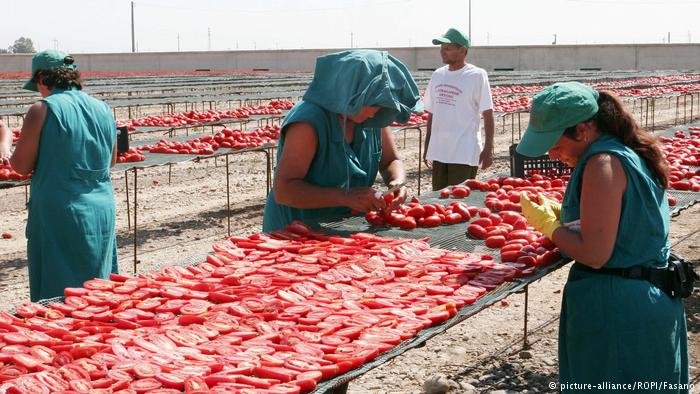 Which countries recruit seasonal workers from third countries?
There is no single program in Europe for admitting seasonal workers from "third countries" outside the EU. The programs vary widely in terms of how many people are admitted and where they come from, as well as when permits are issued, their duration, and workers' pay and conditions.
According to the European Migration Network (EMN), different groups are responsible for hiring seasonal workers from third countries. These include: private recruitment agencies, sometimes in the countries of origin; employers/farmers; trade unions/chambers of commerce; and public employment services (i.e., job centers).
The EMN also reports that in 2019, Poland took the largest number of seasonal workers (around 46,000), followed by Finland (17,000), Spain (12,000), Bulgaria, Croatia, Estonia, and Italy.
Some, but not all, EU member states look to countries outside the European continent to recruit seasonal workers. In 2018, most seasonal workers in Finland and Sweden were Thais who were hired as berry pickers. In the same year in France, the top five countries of origin were Morocco, Mali, Guinea, Tunisia and Ivory Coast, while in Spain, the main country of origin for seasonal laborers was Morocco.
Seasonal work presents opportunities, but also dangers. In some cases, in spite of efforts by trade unions and others, seasonal laborers are exploited and even trafficked. There have been several reports of trafficking among berry pickers from Thailand in recent years, for example, while cases have also been reported in Poland, Portugal, Greece and Italy, where migrants with no papers working in the agricultural sector are especially vulnerable to various forms of exploitation.
Read also: Human trafficking on the rise in Portugal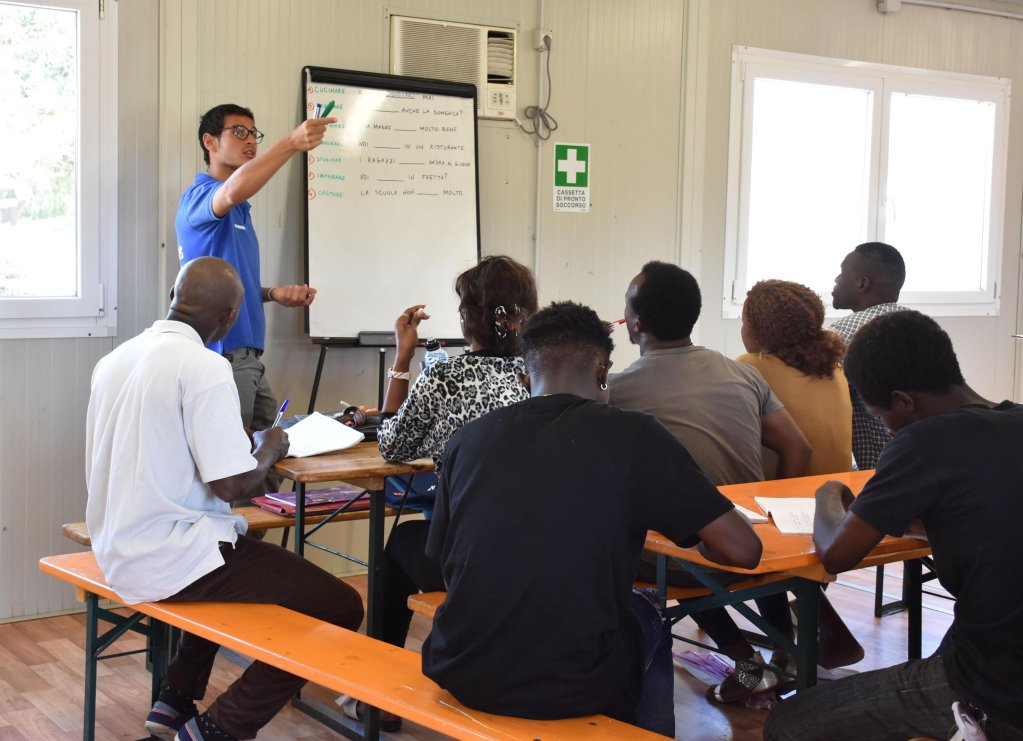 Skilled vs. unskilled
What exactly does it mean to be "unskilled", and what does it take to become "skilled"?
As in other countries in Europe, under the German system, skilled workers are people with professional training (under an officially recognized program of at least two years' duration) or academic qualifications, meaning a degree from an institute of higher education.
The key is to help people to formally qualify so that they are eligible for legal migration programs that do exist.
However, even those people who do have qualifications still encounter problems getting them recognized in Germany. In fact, there are many people who have years of work experience in their home countries but have no formal certificate that would be accepted by the authorities.
"The key is to help people to formally qualify so that they are eligible for legal migration programs that do exist," says Matthias Mayer. "Then a whole bunch of other new opportunities will open up."
Mayer also says efforts need to be continued to develop German language training abroad and to help non-EU countries improve their vocational training systems.
In addition, he suggests that Germany could expand the scope of partner countries when it comes to labor migration agreements, even if this is not an easy process. "It would be a good idea in future to venture further into African countries. … I think it would be worth the effort, also with regard to development."