A German court has ruled that two refugees granted asylum in Greece could not be sent back there because of a "serious risk of inhumane and degrading treatment." The court said the men would likely be unable to meet their most basic needs if they returned to Greece.
The Higher Administrative Court (OVG) in the state of North Rhine-Westphalia has ruled that two men who received international protection in Greece cannot be sent back there from Germany.
The German Federal Office for Migration and Refugees (BAMF) had previously rejected the asylum applications from the men, an Eritrean and a Palestinian of Syrian origin, and threatened them with deportation to Greece. Two appeals against the BAMF decision were rejected before the men appealed to the OVG. There can be no further appeal against this week's ruling. 
According to the court's reasons, if the two refugees were returned to Greece they would face "extreme material hardship." They would be unable to find accommodation in reception facilities or homeless shelters, and would have difficulty accessing the labour market. Currently in Greece, a large number of recognized beneficiaries of protection are already homeless.
'Appalling conditions'
Overcrowding and poor conditions in camps for asylum seekers and refugees in Greece, especially on the Aegean Islands, remain common. Despite some improvements, some migrants still have long waits in camps while their claims are processed.
Since September, when the Moria reception facility burned down, over 7,000 people have been living in the 32-hectare Kara Tepe tent camp on the island of Lesbos. Human rights campaigners say they are living in squalid conditions with "fewer rights than animals."
German Development Minister Gerd Müller in December described conditions in the Kara Tepe camp as "appalling" and referred to reports of "babies in wet tents" being "bitten by rats."
Athens last year moved thousands of refugees from Lesbos and the other island hotspots to the mainland. But after leaving the camps, many refugees are forced to fend for themselves as the government has scaled back social benefits.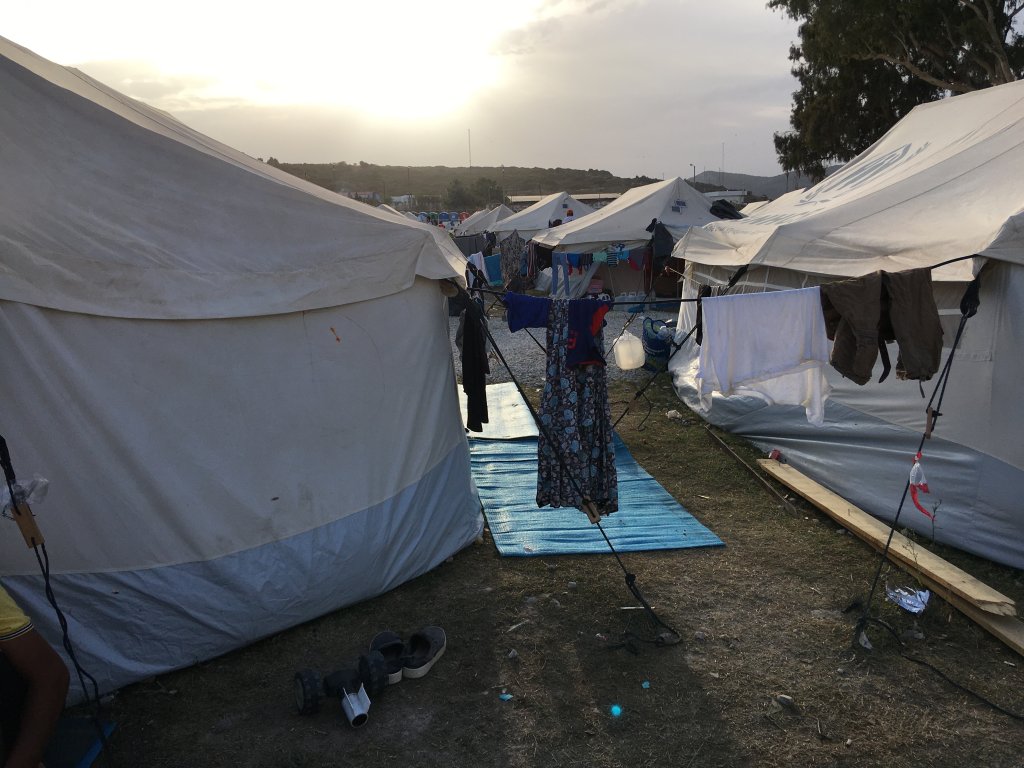 Call to halt deportations
Mathias Middelberg, a Parliamentarian from the Christian Democratic party, criticized the court ruling, according to the German newspaper Die Zeit. Middleberg pointed out that Greece is an "established member state of the EU."
"Against this background, it is difficult to understand why inhumane treatment should be threatened in the event of a repatriation there," he said. 
Refugee advocates such as Pro Asyl welcomed the decision, however. Karl Kopp, head of Pro Asyl's European department, called for all deportations of refugees to Greece to be stopped. The organization recently described living conditions for both asylum seekers and recognized refugees in Greece as "inhumane" and "unreasonable."