The Hungarian Helsinki Committee, along with various other human rights advocacy groups, have been busy collecting evidence documenting Hungary's continual flouting of EU law with regards to pushbacks. Since the EU Court of Justice declared Hungary's pushbacks illegal in December 2020, a recorded 4,903 people have been pushed back to Serbia.
András Léderer is pleased. On Wednesday, January 27, Frontex, the European border agency, announced that it would suspend its operations in Hungary.
Léderer is senior advocacy officer with the Hungarian Helsinki Committee (HHC), a human rights NGO based in Budapest. He feels Frontex' decision is partly due to his painstaking work gathering evidence to show that Hungary has continued with pushbacks, despite the European Court of Justice (ECJ) declaring those pushbacks illegal on December 17, 2020.
On January 26, Léderer posted a google map documenting nearly 600 pushbacks involving 4,504 people in the month following the court's decision. On the map, the blue dots mark separate incidences, with attached links in Hungarian and a short summary in English. The map is updated daily. As of today (February 1), a total of 4,903 people have been pushed back, according to the organization's daily count.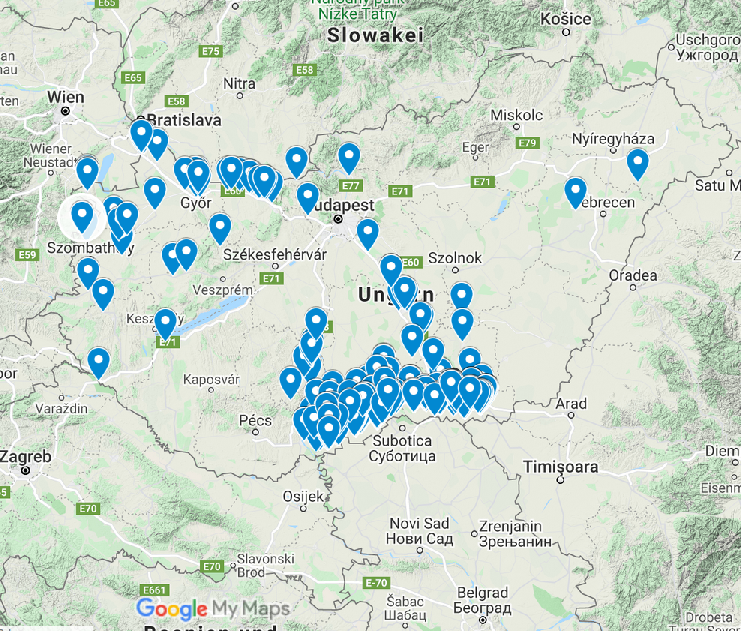 "You know, normally it is a difficult task to prove human rights violations of this magnitude, especially when it comes to collective expulsions," comments Léderer in his Twitter post accompanying the map. "Then enters illiberal Hungary [which] proudly publishes hundreds of them on the police official website. We just had to put them on a map."
"Just" putting them on the map took its time though. Léderer says that he scoured the information on the police website, carefully translating the summaries in English, as well as obtaining information from other human rights groups on the Hungarian and Serbian sides of the border.
"Since 2016," Léderer tells InfoMigrants by phone from Budapest, "Hungary has managed to push more than 50,000 people back to Serbia. I would never have the time to put all those on a map."
The Black Book of Pushbacks 2020
Accounts of some of the pushbacks from 2020 feature in the "Black Book of Pushbacks," published by the Border Violence Monitoring Network, partially financed by the Left group in the European Parliament. Léderer wrote an introduction for the almost 100-page Hungarian section.
What happens during the pushbacks varies, explains Léderer. The most violent incident, on June 1, 2016, resulted in the death of a young Syrian boy. HHC is helping represent his surviving brother who was also pushed back from Hungary at the time. The boy was forced to swim across the river back into Serbia, and drowned on the way, says Léderer. The UN Refugee Agency (UNHCR) reported on the incident too.
"Head injuries, broken limbs, broken hands, the use of batons, the use of dogs," all are fairly commonplace during these pushbacks, says Léderer. "Humiliation" is another weapon used, says Léderer, explaining that sometimes those caught by Hungarian police are forced to strip to their underwear, even in the middle of winter and then asked to walk kilometers in the snow "nearly naked."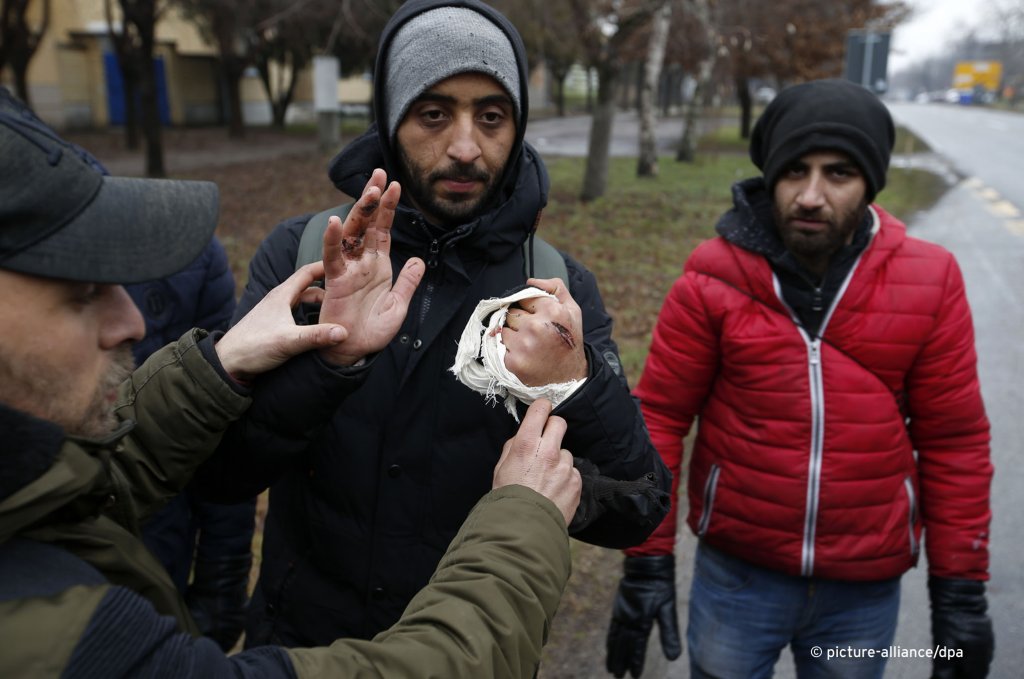 'Inhumane and degrading treatment'
There have also been reports of police throwing water on participants in the winter too, which makes them wet and cold. "I've listened to testimonies from a small group of people who were made to sit down in a circle and close their eyes and a dog, apparently on a leash, was released on them, just before the dog could bite them, he would be pulled back. One boy wet himself and they made the others look and mock him," explains Léderer.
When asked if that would amount to torture, Léderer says, "I would make the argument that that is at the very least inhumane and degrading treatment." The problem for organizations like HHC though, is "how do you prove this? There is no way to prove this," says Lederer. "Physical violence on the other hand can be proven." HHC have taken some of these cases to Strasbourg after prosecutors in Hungary said there wasn't enough evidence to press charges.
Although the Hungarian police document lots of the pushbacks on their website, they "don't take fingerprints or check the identities of any of these people." Essentially, says Léderer, no one knows who these people are. Hungary also doesn't know, for instance, if any of these people being pushed back are actually on an Interpol Red List, because they haven't bothered to check their names, documents or fingerprints.
Ensuring they 'don't ask for asylum'
The reason for this lack of documentation is to "ensure that they don't ask for asylum," which is, in itself, contravening EU and international human rights law, but not Hungarian domestic law, which has been altered several times since 2016 to allow for these pushbacks and these practices.
In July 2016, Hungary passed a law allowing for anyone within eight kilometers of the Serbian border to be pushed back immediately. Then in March 2017, that zone was extended across the entire country, which is why the map now shows people having been picked up in the middle of the country, at the famous tourist site Lake Balaton, as well as on the Slovakian, Romanian and Austrian borders.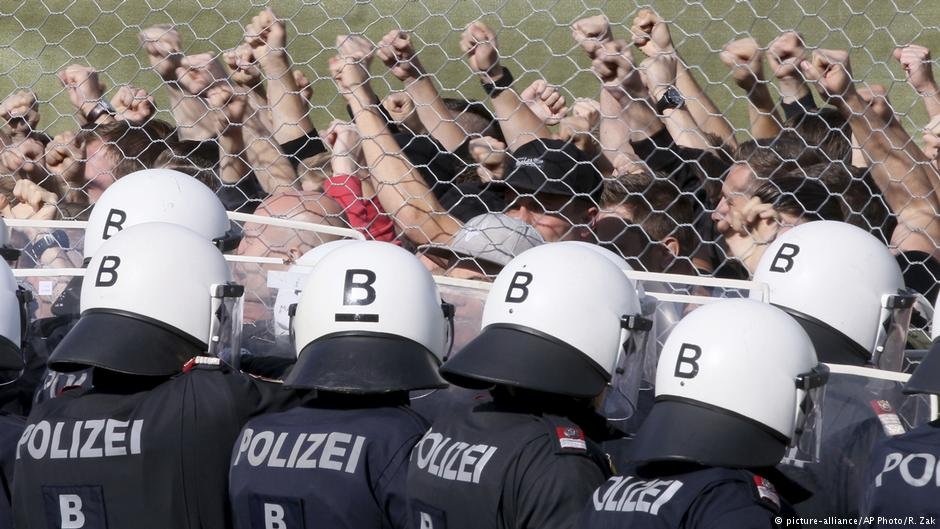 "We have clients," says Léderer, "who arrived directly in Budapest from a war-zone [Yemen] and immediately asked for asylum. But because they had fake passports, so of course their stay was 'illegal' they were immediately removed during the night, a single mother with four small children. She has never been to Serbia before."
Hungary's legislation, explains Léderer, covers all these types of cases in one sentence. "It's not very complex. […] It reads 'Anyone found on the territory of Hungary without the right to stay; --which in practice means expired passport, fake passport, no passport, expired visa, no visa, are to be removed to the external side of the border fence;' that's it."
'Nothing written down'
Léderer says there is "no procedure, there is no hearing, people are not issued with a decision, this is just taken as a matter of fact. You cannot appeal against it, you can't seek asylum. There is nothing written down or forwarded to the asylum authority so you can't contest it." The woman and her children are still in Serbia and HHC are still in touch with them, Léderer says.
Another case, that of a Kurdish Iraqi boy called Karox, dating from 2017 was featured in an HHC short film on World Refugee Day 2020.
Karox fled Iraq after his uncle wanted to send him to the army. He arrived in Austria as an unaccompanied minor and was told by police that he would be taken to a home for unaccompanied children. Instead, he says, he was pushed back to Hungary. There in this case he was fingerprinted by the police and they recorded his wish to seek asylum. They too told him via an interpreter that they would take him to a children's home, instead, along with a few other men, he was pushed out and told to walk over the Serbian border.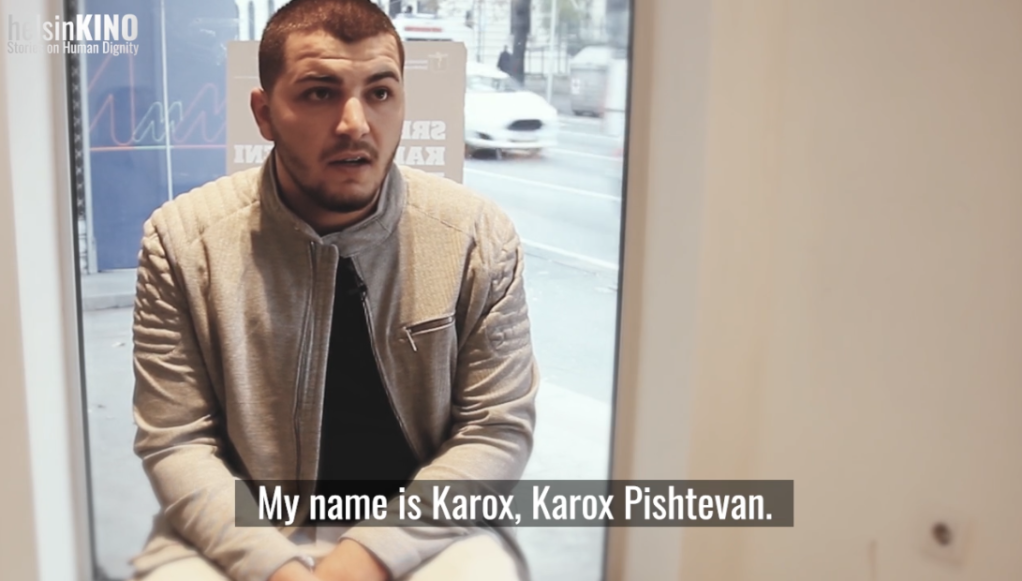 He had never been to Serbia before, but with the help of civil society groups and a lawyer employed by them, he managed to seek asylum in Serbia and after three years has been granted refugee stauts, is living, working and studying in Belgrade. Nevertheless, HHC has taken his case to the European court in Strasbourg where it is pending against both Austria and Hungary.
Allegations of pushbacks from Austria to Hungary
More recently, the Hungarian police appear to have alleged two further incidents of the Austrian authorities handing over migrants to the Hungarian police at or near the Nickelsdorf border crossing.
The first is on December 23, and was recorded by the Hungarian police as "five people readmitted from Austria." The second one, on January 21, was noted as: "Austrian authorities officially handed over three people." In both cases, the eight people were taken over the Serbian border by the Hungarian authorities.
InfoMigrants asked the Austrian Interior Ministry and the police authorities for a comment on this but so far we have received no reply.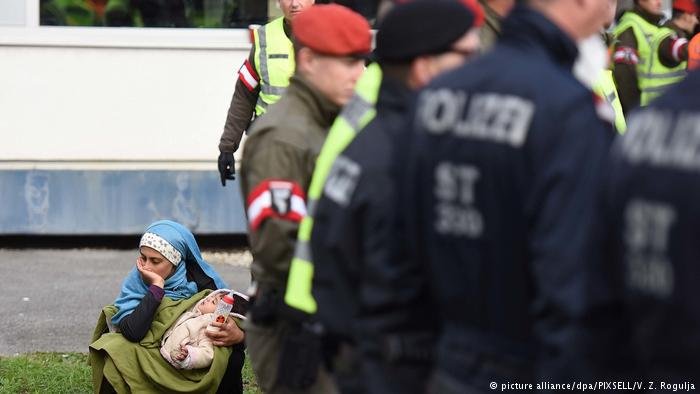 When someone is pushed back across several borders it essentially becomes a chain of pushbacks. It seems there are not just allegations of these chains going from Austria, to Hungary to Serbia but also via Slovakia. Léderer is aware of one "off the books" pushback from Slovakia to Hungary, and then on to Serbia.
Unknown and unregistered
Léderer says he would like the Austrian authorities to answer why they are handing people over to the Hungarian police. "The problem is we don't know who these people are," says Léderer. So looking into their case files and getting answers is difficult. "I don't think we will ever know what happened there," says Léderer.
Frontex, according to their own legislation, have to ensure the respect of human rights as per their charter, including the right to seek asylum. So, since March 2017, if Frontex knew about any of these people in the country they were essentially complicit in pushbacks, says Léderer, if only by turning a blind eye to what was clearly going on and being documented on the police website every day.
"The Hungarians, in order to ensure that these people do not have a chance to seek any remedy against what happens to them, they make sure there are no individual paper trails. That's why I can't tell you who these people are," says Léderer.
Frontex withdraws from Hungary
Frontex might not have literally carried the people from Hungary to Serbia, but by knowing what was happening, "they have been party to what is going on. That is why Frontex have had to suspend operations," says Léderer.
And that is also why Léderer is so pleased. He says they have been hoping since 2016 that Frontex would suspend operations in Hungary. He thinks that the Hungarian government would have put a lot of pressure on Frontex not to leave, because their departure puts Hungary in a more difficult position.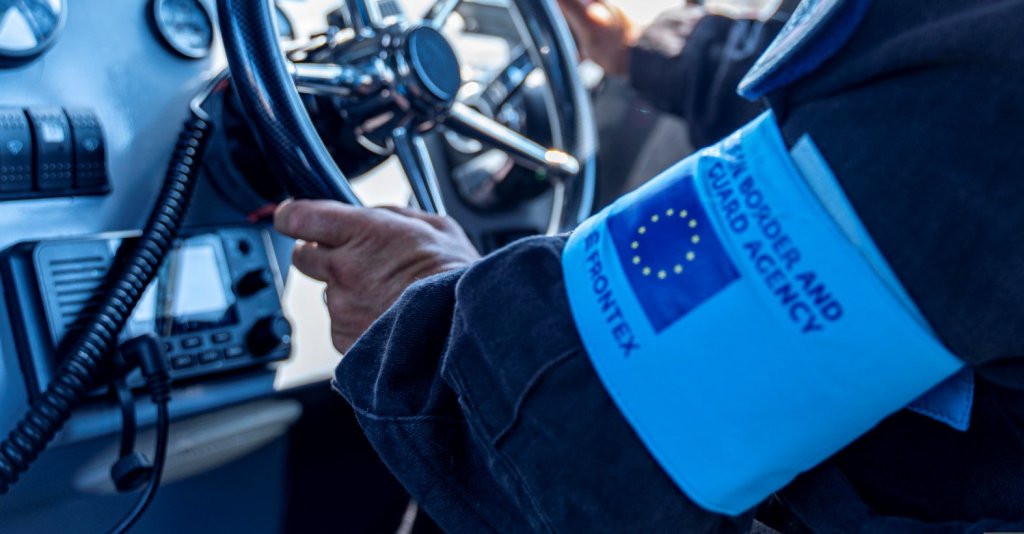 "After the judgment delivered in December, the Hungarian policy was dragging the entire EU into a rights violation. So this is a unique situation. You have a judgment from the court of justice of the EU and at the same time you have an EU agency that participates in this policy after the judgment and that is a no-go. I think the EU realizes that if they had gone down that road, it would have been a very slippery slope," explains Léderer.
Léderer says that since Frontex' announcement, the Hungarian government has not issued any kind of statement and the decision has not been reported in the pro-government media. Léderer thinks that the police might now stop reporting the pushbacks on its website, "we shall see," he says, but adds that he will still find out what is going on keep reporting it.
"I think what helps, however, clichéd that might sound, is knowing that we are doing the right thing," says Léderer as he bids goodbye. "That is really what keeps us going. I have no doubt that what is happening here is very bad and we are trying to stop it, and that is the right thing to do."