Cold, hungry, forgotten: 250 migrants have turned a disused Paris office into their temporary home. In recent months, this type of abandoned building has become one of the only solutions for those left on the streets.
A crowd forms as soon as the blankets arrive. They throng around the door to the store room for these precious objects brought by the aid organization Utopia 56; hands reach out to grab anything that might help make their nights less freezing. A few minutes later, almost everything is gone.
"There's still this one left, but it's kid-sized, very small," says Angèle, 21, the Utopia 56 volunteer. No matter the size, it will have to do the trick for a big man wearing tap dancing shoes who grabs it and holds his new treasure tightly under his arm as he climbs the stairs of this vast, poorly lit and almost entirely unheated building.
A few packets of pasta and a big bag of potatoes are all that remain from a big pile of supplies. They are hard to cook without any real facilities. This disused office building in the Paris region is the former premises of a construction company. In April 2020, it became a squat for migrants.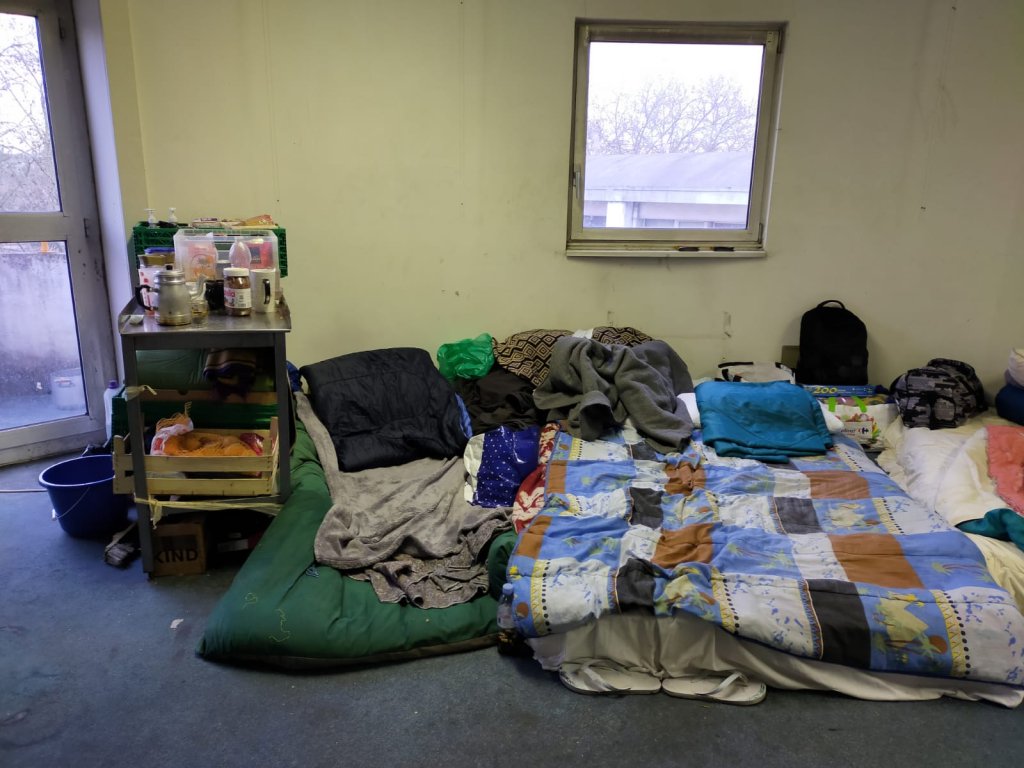 Here, the cold is the main concern. It rushes through the open and broken doors into the staircases and corridors, the icy winds highlighting the pointlessness of the inadequate electric radiators that are permanently plugged into walls in some of the rooms.
"I wasn't joking when I said we need more blankets. We also desperately need sleeping bags," says Faris, one of the "delegates," the name given to those elected by the community to run the place, speaking to members of the voluntary association.
>> READ MORE: France considers shutting down anti-migrant group
Following the dismantling of the big Saint-Denis camp on November 17, 2020, the number of occupants of this squat doubled to 300, mostly asylum seekers and refugees awaiting housing.
On January 26, there are still about 250 people living here, after some of the occupants were transferred the previous day to sleep in Paris gymnasiums.
The gyms were unblocked following a "requisition operation" carried out by associations and members of this squat. Many of those still here are Chadians and Sudanese, but also Ivorians, Guineans, Congolese, Senegalese, Malians ... "It's rare to find big places like this," says Angèle. "It's the only squat of this size that we know of."
An outdoor camp inside
Broken window frames, smashed windows patched up with cardboard, leaking pipes, visible grime, broken toilets, no showers: to say that the place is unhealthy is an understatement. It is obvious that the residents are at risk simply by living here.
Firefighters are regularly called out. In the space of a few hours on the Tuesday when InfoMigrants visited (January 26), two interventions take place, one of them following a bad fall of one occupant down the dark and wet stairs.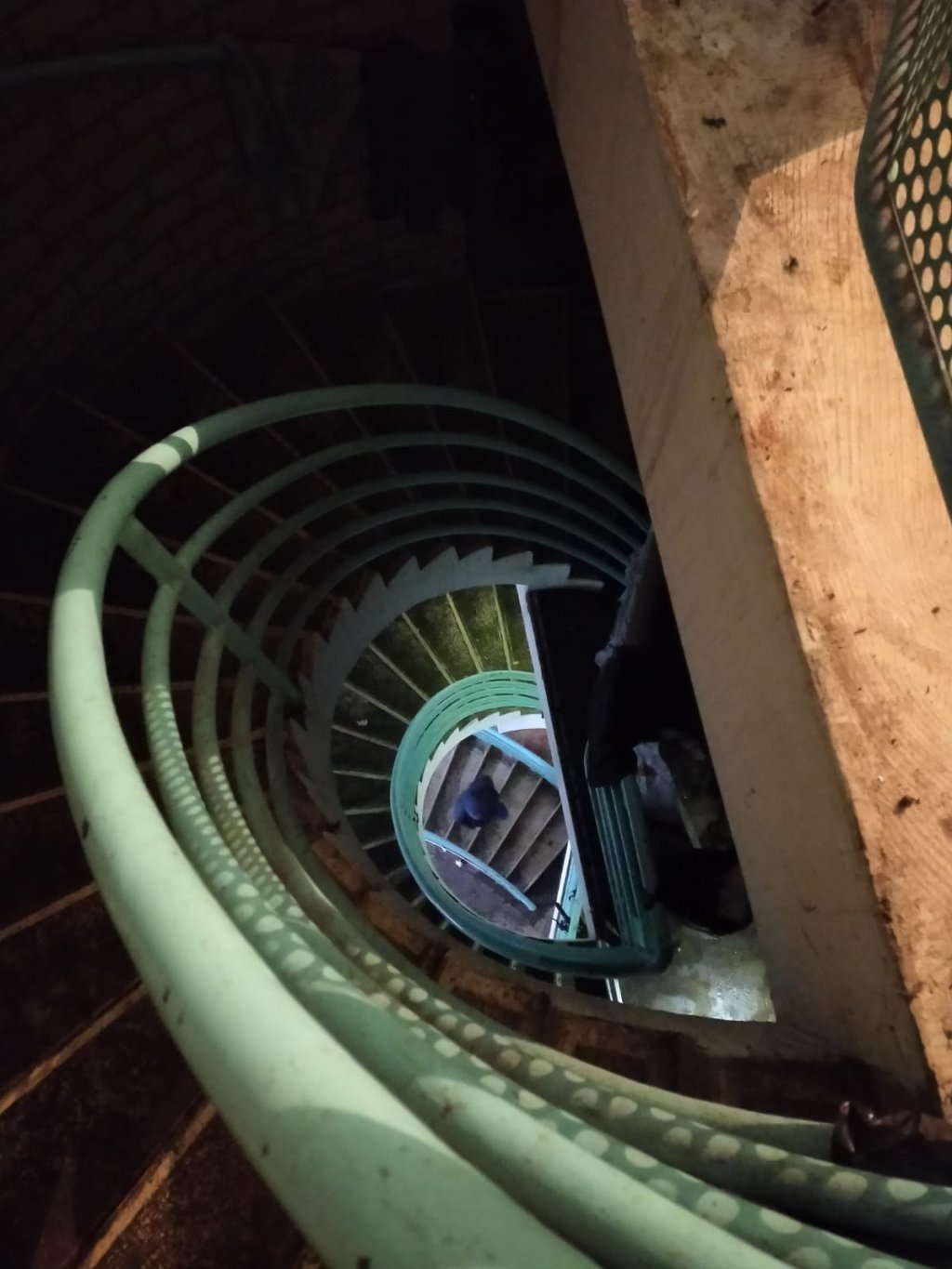 In recent months, settlements in abandoned buildings have become one of the only real solutions for those who themselves are also abandoned. While French police continue to put pressure on migrants living on the streets, making it impossible to establish illegal camps, these squatters can at least fall asleep without being forcibly woken up by the forces of law and order. By mid-November, some 3,000 migrants had been taken in by the state services, but hundreds of others were left out in the cold, according to associations. This squat houses many of those who were left behind.
"Every day, one or two new people arrive," explains Faris, wrapped up in a furry hat and an anorak. "We can't deny anyone entry because it's cold and they're out on the streets. We do what the state doesn't do," he justifies, juggling between two cell phones ringing constantly, set up in a windowless room with damp walls he calls the "office." This 30-year-old Chadian refugee, who lives in this austere place too, asserts that a court decision recently authorised the occupants of this squat to stay until November 2021.
The second floor is home to the "elders," 15 of them crammed into rooms that serve both as bedroom and kitchen, as well as the handful of almost invisible women and families, who are confined to a separate space. Blankets and duvets are everywhere, sometimes stacked on top of mattresses, but never in sufficient quantity to combat the winter temperatures and the drops of humidity dripping down the windows.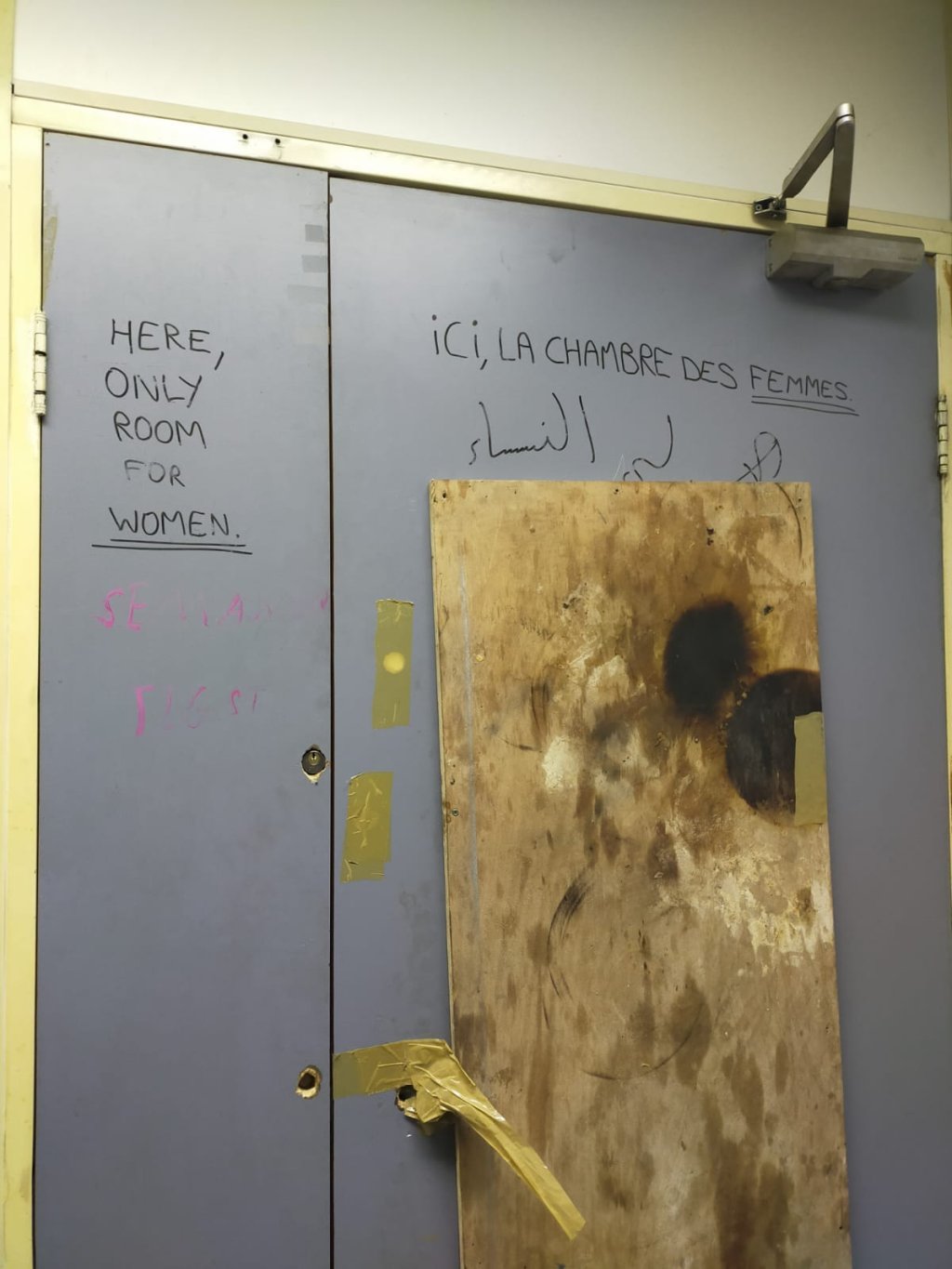 The newest arrivals are given quarters on the fourth floor, "the catastrophe floor," as Faris describes it. In these upper rooms there is little protection from the weather and dirty and torn tents are used, making it look like an outdoor camp but indoors. In one room, about thirty migrants lie inert on mattresses glued together to exploit every square centimeter; they have to use their combined body heat to stay warm. Two ladders also lead to the attic of the building, "the fifth floor," home to another 30 people.
>> READ ALSO: 'I don't like to see my mother crying': Migrant families beg for shelter in Paris
Isolated and hungry
"I came to the squat six months ago after living in the Saint-Denis camp. There was no other solution," says Hassan, a 22-year-old Sudanese man, in a T-shirt while waiting for his turn at an outdoor "shower" in a basic cabin built by the migrants who wash themselves with a bucket.
"It's cold, we wash outside and there's not enough food, but it's still better than being out on the street," says the man who fled Darfur and is now waiting for the end of his Dublin Regulation procedure, which means that Italy as his first country of entry is responsible for his application for asylum.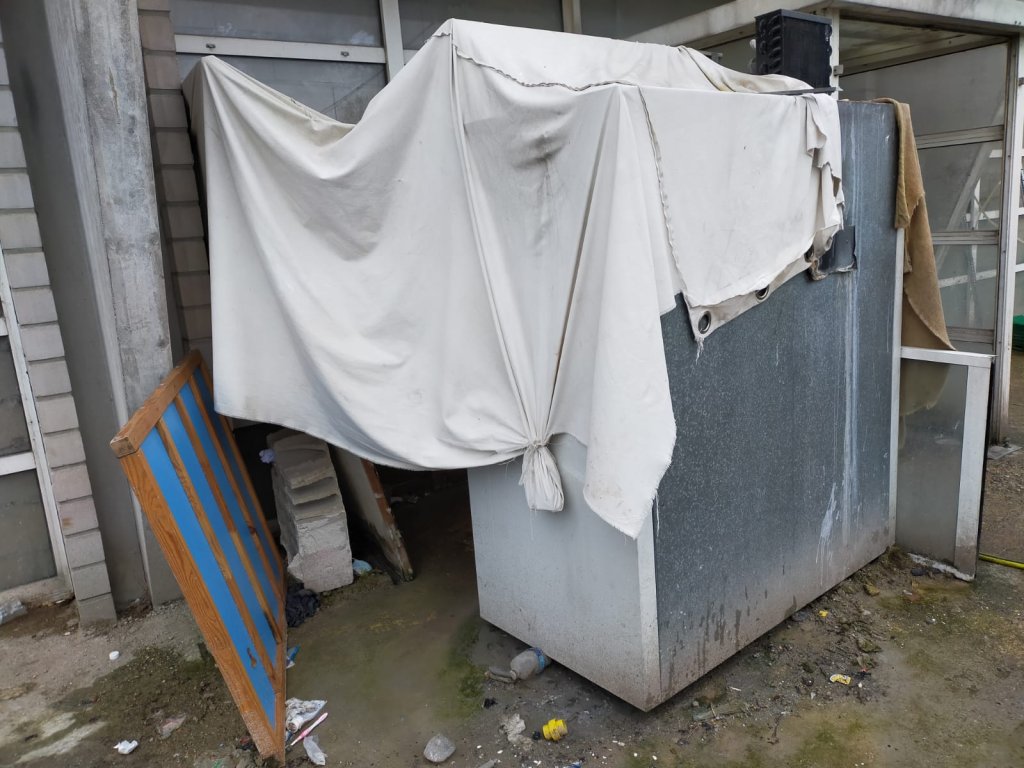 Faris also laments the lack of official help they receive. Solidarité Migrants Wilson and Utopia 56 are among the voluntary associations who carry out regular patrols and bring some provisions, but lack of food remains a significant problem. The nearest Restos du Coeur distribution point is 30 minutes away by public transport.
Feeling cut off from everything and without much understanding of French culture or language, some newcomers prefer to stay in their rooms. "I didn't expect this at all when I arrived in France," explains another Sudanese man who arrived eight days ago after his asylum applications in Germany were rejected.
"In Germany, I had never seen people left on the street and I had never seen lines outside to eat," he says. I don't know what to do, I don't know how it works here, I prefer to stay in my room. I have to rely on a friend to help me get any food to eat."
A 30-year-old Senegalese man from Casamance also says he "doesn't know what to do."
"A social worker told me about this place," he says about the squat, preferring to remain anonymous. "I don't know how to get papers. So I'm looking for odd jobs. I work as a delivery boy for Uber Eats under a false identity."
France has already refused his asylum application. "I apparently have to wait six months to appeal. So I'm going to wait, I don't have any choice."