A center for asylum seekers in Cologne is under total lockdown after more than a third of residents tested positive for coronavirus. There are renewed concerns that asylum seekers in communal reception facilities in the country remain at high risk from the virus.
Police in Cologne sealed off the center in the inner Cologne suburb after 41 of the total of 108 residents tested positive for COVID-19. Of these cases, 31 were a variant of the virus from South Africa or Brazil. 16 staff also tested positive. At least 11 of them also had the South African mutation, city authorities said.
"The evidence of the mutation – probably highly infectious – in the refugee accommodation center in Herkules Street is a clear alarm signal for all of us," said Cologne's head of health and social affairs, Harald Rau.
"We have decided to step up measures to make sure that the quarantine we have in place at the site is complied with. I urge all people in Cologne to avoid contact even more rigorously and to follow the social distancing and hygiene rules," he said.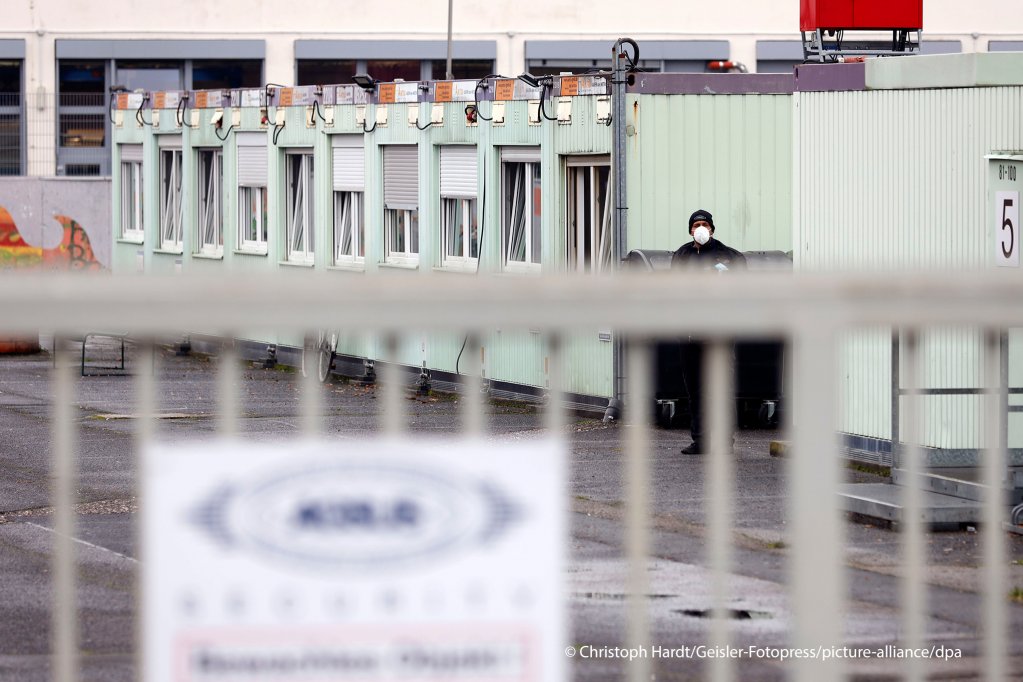 Free masks for asylum seekers, charity urges
Everyone in the German state of North Rhine-Westphalia is already required to wear medical masks (defined as "surgical masks, FFP2/KN95 or equivalent") between 10 a.m. and 10 p.m. in most public areas. The charity Caritas on Monday called for FFP2 masks to be distributed to homeless people and people who are on low incomes, including asylum seekers and undocumented migrants.
Caritas president, Peter Neher, welcomed a move to provide masks free of charge to people on social benefits (Hartz IV), but he said that those on asylum seeker benefits must not be forgotten.
People living on the street or who do not have health insurance are hard to reach, Neher said, adding, "but that shouldn't be a reason not to consider them."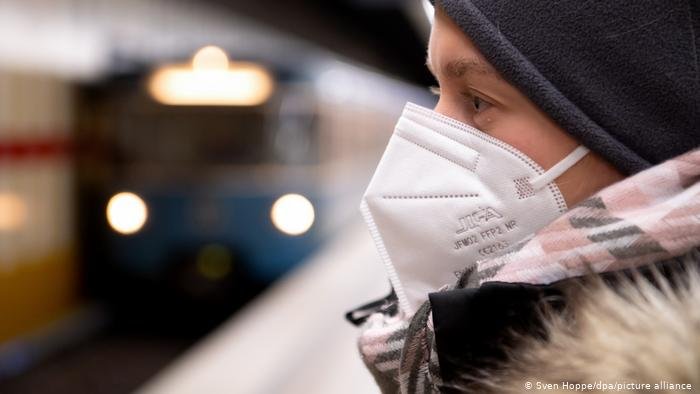 Asylum seekers at high risk
The second wave of COVID-19 has hit asylum seekers in Germany particularly hard, according to the German Migration Media Service (Mediendienst Integration). Between October 2020 and January 2021, the number of coronavirus cases in refugee reception centers in the country has seen a sharp increase, the organization says. In the southern state of Bavaria, the number has more than doubled in four months. As of the end of January, the state had 1,393 COVID cases in asylum seeker centers.
In total, according to the Migration Media Service, there have been over 6,000 cases reported in reception facilities Germany-wide since the start of the pandemic: that's one sixth, or around 17% of the number of people currently in the facilities (36,000).
Experts had warned of the dangers facing those in asylum seeker facilities. Last March, Munich-based Sabine Ruske from the medical charity Doctors of the World said "the risk of transmission in communal facilities is especially high. Residents live close together. Distancing is almost impossible. They also use common rooms where the risk of coming into contact with pathogens is particularly great."
Requests for distancing measures rejected
The German states took steps at the start of the COVID outbreak to reduce the risk of COVID transmission in asylum seeker accommodation facilities, including introducing mandatory testing and quarantine for all newcomers as well as trying to implement stricter rules on behavior and hygiene. Some states have followed the recommendations of the European Centre for Disease Prevention and Control and have tried to reduce congestion in group accommodation for asylum seekers by moving some residents to hotels and hostels.

However, some have yet to act on the ECDPC guidance, which also states that: "There is no evidence that quarantining whole camps effectively limits transmission of SARS-CoV-2 in settings of reception and detention."
In November, a reception center in Büchlberg in Bavaria was also placed under quarantine after a resident tested positive for the virus. More than 100 asylum seekers were locked down but, they claimed, no hygiene measures were put in place within the center. One of the residents, Amir Tirandez, asked the manager to change the way in which meals were handed out, which meant that people from separate blocks were required to mix with one another, but he says his request was refused.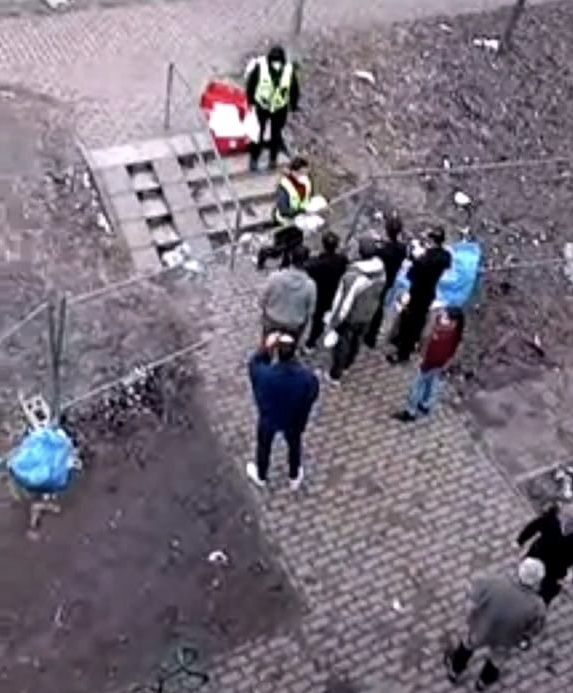 Hygiene 'worse' in quarantine quarters
At another center in Bavaria, the Bamberg Anchor Center, where 55 asylum seekers tested positive for COVID-19 on Monday last week, residents complained that they were moved to quarantine units without adequate warning. Under police supervision, the asylum seekers were told to pack their belongings and their food was destroyed, while the bedding and personal items had to be placed on the ground, which was covered in snow, they said.
Some residents who were being moved to a quarantine block panicked because they thought they were being deported, according to a local support group, the Bamberg Asylum Vigil (Bamberger Mahnwache). They also complained that overcrowding and hygiene conditions in the new quarters were worse, the group added.
"We received several calls for help from affected people independently of each other. The conditions and pictures described are inhumane," said Mirjam Elsel, a religious pastor and co-organizer of the Bamberg Asylum Vigil. "That's not how you treat people in our rich country."