International organizations and charities are worried that migrants, refugees, and displaced people are sometimes being forgotten or ignored from national vaccination strategies. They call on the global community to do more to make sure everyone is immunized.
"More than a third of the 114 countries which have instigated a COVID-19 vaccination program globally have ignored displaced people in their national strategies," says Boris Breyer, the spokesperson for the German NGO SOS Kinderdörfer Weltweit (SOS Child Villages Worldwide).
SOS Kinderdörfer, which supports displaced children and families in many countries around the world, are just one of several international organizations and NGOs who are worried that some communities might be forgotten in national vaccination programs.
As more and more vaccines gain approval, governments are busy signing contracts with the big pharmaceutical companies, in a rush to protect their own populations from further death and illness, which the novel coronavirus has already wreaked far and wide.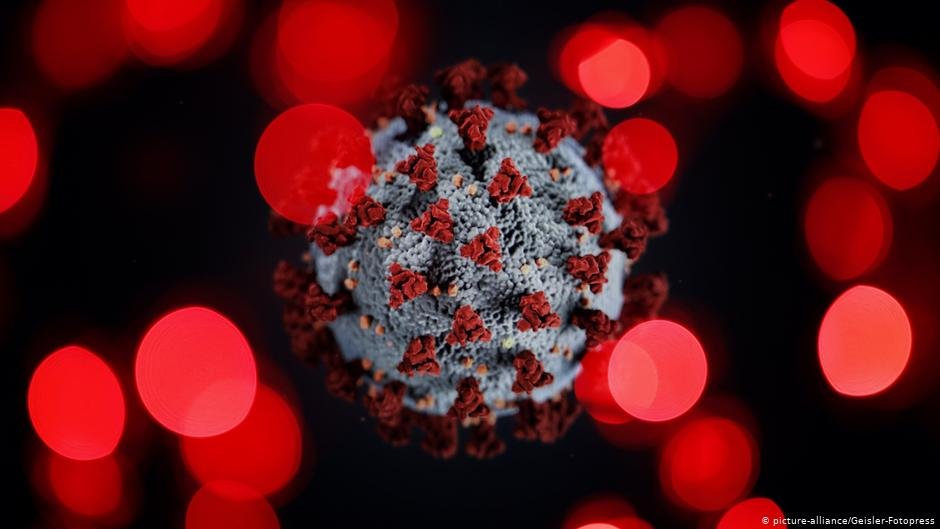 According to the Platform for International Cooperation on Undocumented Migrants (PICUM), undocumented people are being included, as of February 1, in two national vaccination programs in Europe, in the Netherlands and Spain. The UK government also offers no charges for COVID-19 testing and vaccination, even for undocumented migrants. PICUM says they will update their map over the next few days.
In Germany, asylum seekers living in accommodation centers will be among the second group to receive the vaccination, stated the country's government in December 2020.
Colombia declares no vaccination for displaced Venezuelans
Colombian President Iván Duque has categorically said that those coming from neighboring state Venezuela, who do not have a legal status in Colombia, will not be vaccinated. That is "more than half" of the nearly 2 million Venezuelans who fled to Colombia after political unrest and extreme poverty in their own country, says Breyer.
As the UNHCR, the International Labour Organization (ILO) and several other international organizations have shown, the economic and social consequences of the pandemic tend to hit the poorest and the most vulnerable the hardest, that includes migrants, refugees, asylum seekers and displaced people living in already vulnerable situations, without access to basic healthcare, hygiene or accommodation in many cases.
"It can't be allowed to be the case that these people are treated as second class citizens when it comes to being vaccinated," declares Breyer.
80 million displaced people worldwide
Worldwide there are 80 million displaced people. 85% of those live in countries with middle or low incomes. These countries are already finding it challenging enough obtaining enough vaccine to cover their own populations, says Breyer.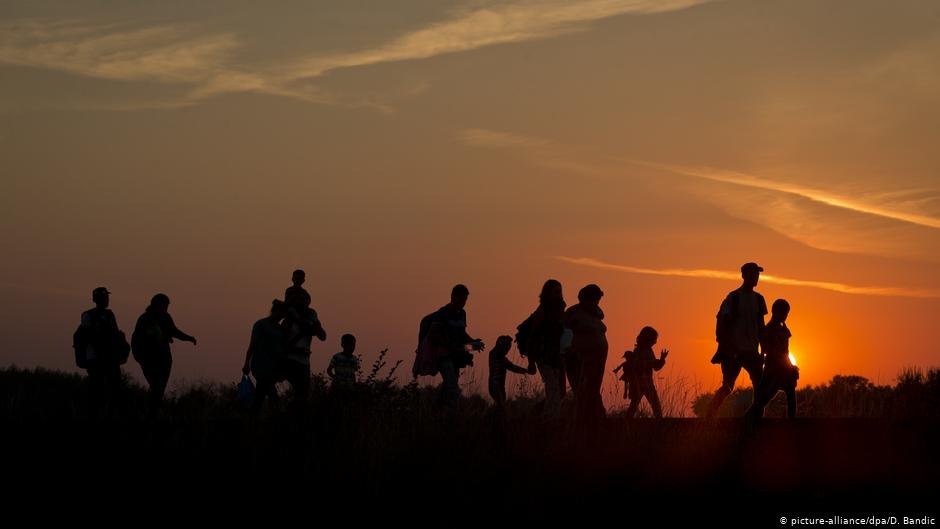 "We cannot leave them alone with this problem. It is even more important now than ever to realize that the situation of displaced people affects us all. This problem should be tackled together by the international community," adds Breyer.
"It is in all our interests that this happens," says Breyer. "It is only when everyone is vaccinated that we will be able to effectively fight the coronavirus pandemic."
COVAX- a global strategy
The UN Refugee Agency (UNHCR) and the International Organization for Migration (IOM) say that they are already working with governments and partner organizations across the globe to ensure that refugees and migrants are not left out of the COVID-19 vaccination programs.
Shabia Mantoo, global spokesperson at UNHCR told the media platform Devex that "refugees as well as migrants in both regular and irregular situations remain vulnerable to the coronavirus." She added that governments needed to make sure that host populations and displaced people got "equitable access" to the supply in their country.
"It's in the interest of refugees – this is a lifesaving intervention, having the vaccines, having treatment. But at the same time, it's in the country's interest to make sure that there's no one on their territory that is unprotected and exposed because that will then hamper progress made in combating the virus and stopping the pandemic," explained Mantoo to Devex.
'No one is protected until everyone is protected'
Mantoo repeated the mantra doing the rounds in the international community at the moment that "no one is protected unless everyone is protected." She said one of the difficulties UNHCR was finding was that governments were not listing refugees and other displaced people as a specific category when drawing up eligibility requirements.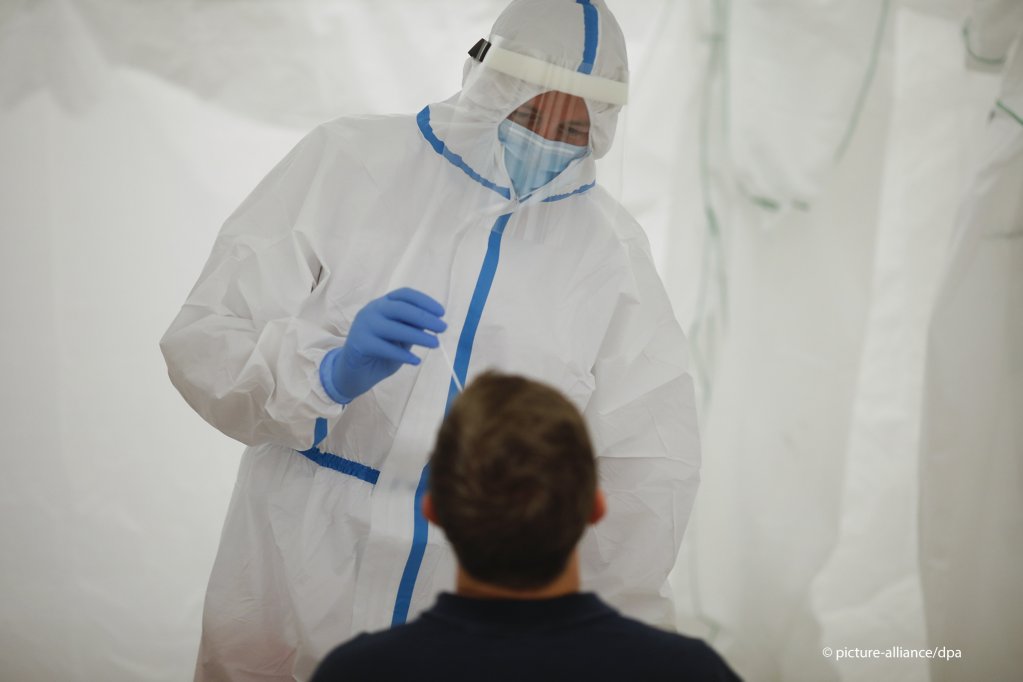 In many European countries, governments are tending to target those over-eighty in the first wave of vaccination, as well as key workers, such as those who work in healthcare and elderly care. Then they aim to gradually vaccinate the rest of the population in age and occupation order, from those who might be at risk of picking up the greatest viral load first.
Jordan 'stepping up to protect refugees'
Jordan is being held up by the UNHCR as a country to follow in terms of its vaccination strategy. According to Mantoo it was one of the first countries to begin vaccinating refugees. The UNHCR has been helping the government by running information campaigns via social media, to make sure that as many of those refugees with a medical vulnerability know to sign up and obtain a vaccine.
In this tweet from UNHCR, a film shows Ziad as he gets his vaccine. According to the UNHCR, he is one of the "first refugees in the world to be vaccinated against COVID-19." He and his wife Raia AlKabasi come originally from Iraq.
Raia AlKabasi told the UNHCR that she was pleased to receive the vaccine as it would allow her family to hug her if they come and visit in the future.
Hesitations and rumors
Lilly Carlisle from UNHCR Jordan told Devex that some refugees were hesitant about whether to actually get vaccinated. "There's been quite a lot of rumors that are spreading in terms of side effects –or crazy things that anyone anywhere in the world is spreading-- and people see them online and think, 'oh maybe I shouldn't get it,'" Carlisle explained.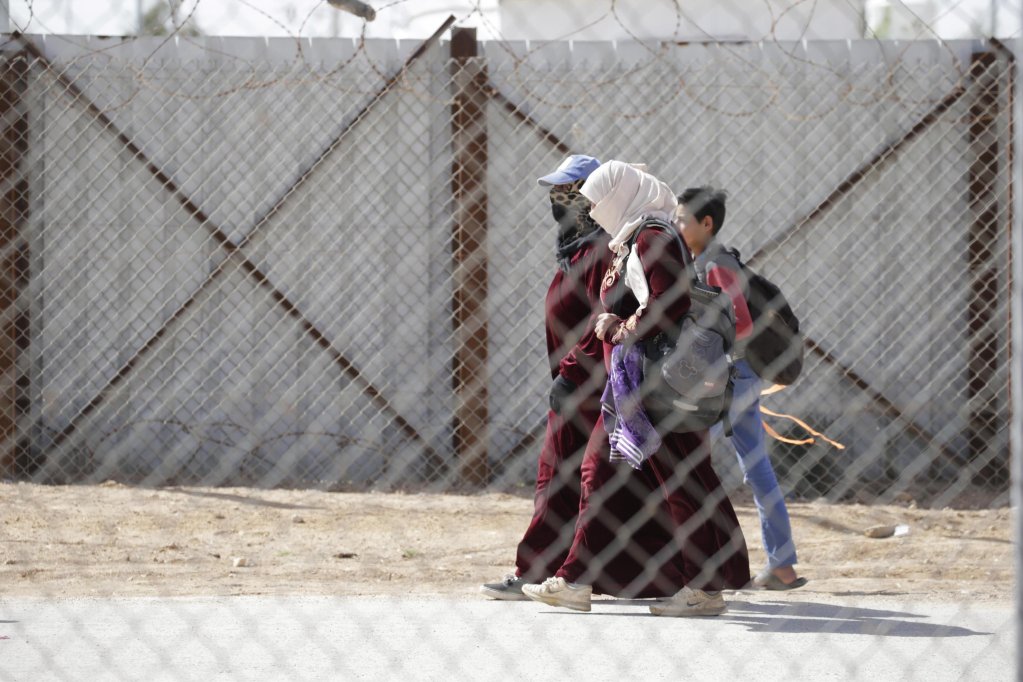 In order to eliminate as many barriers as possible, once someone has signed up for a vaccination in Jordan, they will receive a text message when they need to attend the clinic for a second dose and UNHCR are offering transport to and from the clinics.
According to Devex and UNHCR, the Jordanian government has so far ordered 3 million doses from Pfizer-BioNTech and Sinopharm vaccines (from China). 10 million people live in Jordan and there are more than 2.5 million refugees in the country too. So far, 300,000 have signed up for the vaccine.
Take refugees 'into account'
IOM spokesperson Yasmina Guerda told Devex that it was not that organizations like hers were pushing for refugees, migrants and displaced people to get priority in terms of vaccination, just that they should be "taken into account" in any government plan. The IOM said they were "poised to help rollout of vaccines" in "over 80 countries" around the world.
In a bid to beat vaccine nationalism, the UN already organized vaccine purchase and distribution programs to poorer and developing countries via COVAX. The IOM is one of the advisers to the program and is hoping that COVAX and the international community can work together with national governments to solve the challenges together.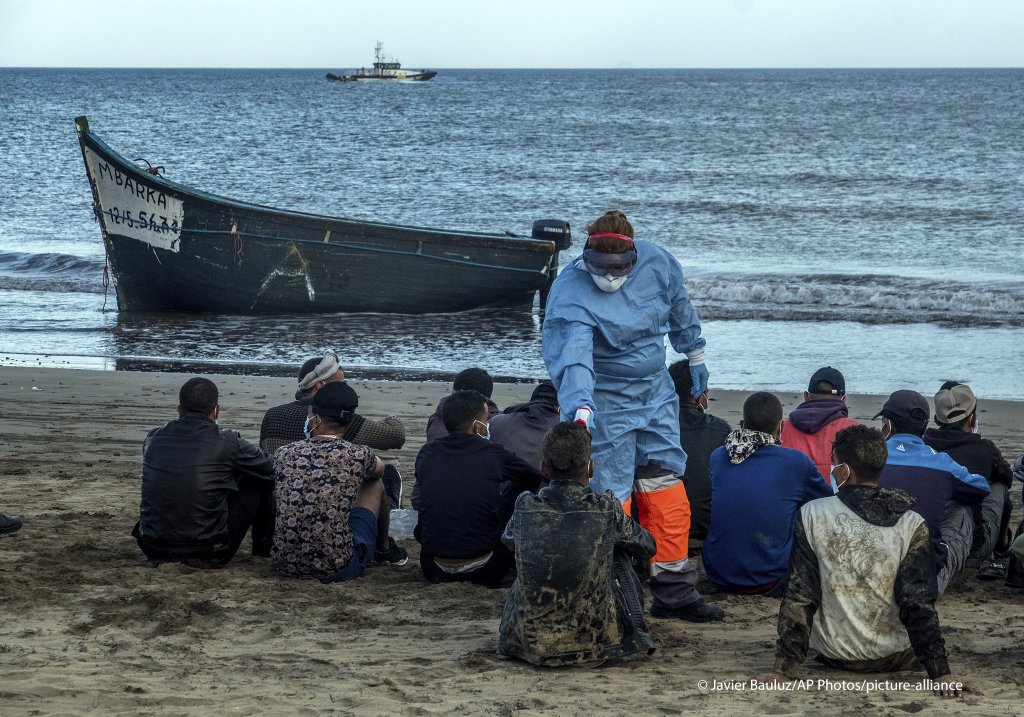 Including refugees in vaccination is 'key to ending the pandemic'
Mantoo from UNHCR said that according to their figures, 81 out of 133 refugee-hosting countries have "pledged to include [refugee and displaced] populations in their vaccination plans." Mantoo told Devex that given there were supply problems around the world and many of the vaccines had not even been approved or rolled out the whole strategy was very much still a "work in progress."
On January 14, in a press release the UNHCR declared it was "working to ensure that some 80 million forcibly displaced people in more than 100 countries are included in rollouts of COVID-19 vaccines and treatments, among them 29.6 million refugees."
They said they wanted to make sure that the mantra "leave no one behind," did not just stay as an empty phrase but became a working practice. For those who are still unsure, according to public health reasoning, at least 70% of the population worldwide needs immunity to "sustainably slow the transmission of the virus." So, "ensuring that refugees are included in the vaccine rollout is key to ending the pandemic."
Correction note: An earlier version of this article misstated the name of the media platform Devex (it's Devex, not DEVEX) and said it was a development magazine. This is incorrect, Devex is "the media platform for the global development community". This article was first published on February 2, 2021.