Greece's migration minister has told a German newspaper that the temporary reception facility on Lesbos is 'largely' equipped for winter. Despite some improvements, however, images from residents in the camp show miserable conditions.
The Kara Tepe (Mavrovouni) migrant camp on the Greek island of Lesbos is largely equipped for winter, according to the Greek migration minister, Notis Mitarakis.
"We are now meeting the requirements, for example in terms of providing toilets and showers," he said in an interview with the German newspaper Zeit Online. Expanding the camp while people were already living there after the destruction of the Moria facility was difficult, he added.
"Our plan is to build five new, modern camps on the islands so that conditions will be better next winter," Mitarakis said. But he added that it would not be possible to create "a reception system" for any number of people. There are still 15,000 refugees and migrants on the Aegean islands.
Read also: Greece: Government criticized as 'Moria 2.0' flooded again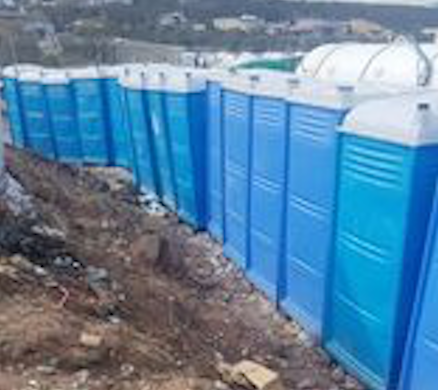 New toilets and hot water
Residents in the Kara Tepe camp who were in contact with InfoMigrants confirmed that there had been some changes, including new toilets (30 for women and 42 for men). Showers have also been installed, for the first time with hot water.
However, they said the toilets are cleaned twice a day, but are "very, very dirty." They are still trying to solve the problems caused by rainwater collecting as a result of inadequate drainage at the site.
'No illegal practices'
In the interview in Zeit, Mitarakis also commented on the allegations of involvement in illegal pushbacks, such as turning back migrants who arrive by sea. He pointed to a report from the EU border agency Frontex, which found no illegal practices.
"Like every country, we have the right and the obligation to protect our borders. We do that in line with European rules and international law," Mitarakis said.
With dpa