For the past three days, migrants have been occupying a church in the center of the Belgian capital, Brussels. They are demanding talks with the government and to be granted legal status.
On Wednesday around 150 migrants, including families with children, had assembled, their sleeping bags and blankets laid out on the stone floor of the Beguinage church in central Brussels. They have been here since Sunday, January 31.
The Catholic church overlooks the Place Sainte-Catherine, where supporters have gathered. The protests are also spreading, with more groups of undocumented migrants planning to occupy other churches in the city, according to Laurence Vanpaeschen, a member of the Belgian refugee rights NGO, Ciré.
The Beguinage church has been occupied by migrants several times in the past 20 years. "The priest is very supportive of migrants," said Vanpaeschen. "The last action was a hunger strike of 200 undocumented people in 2009."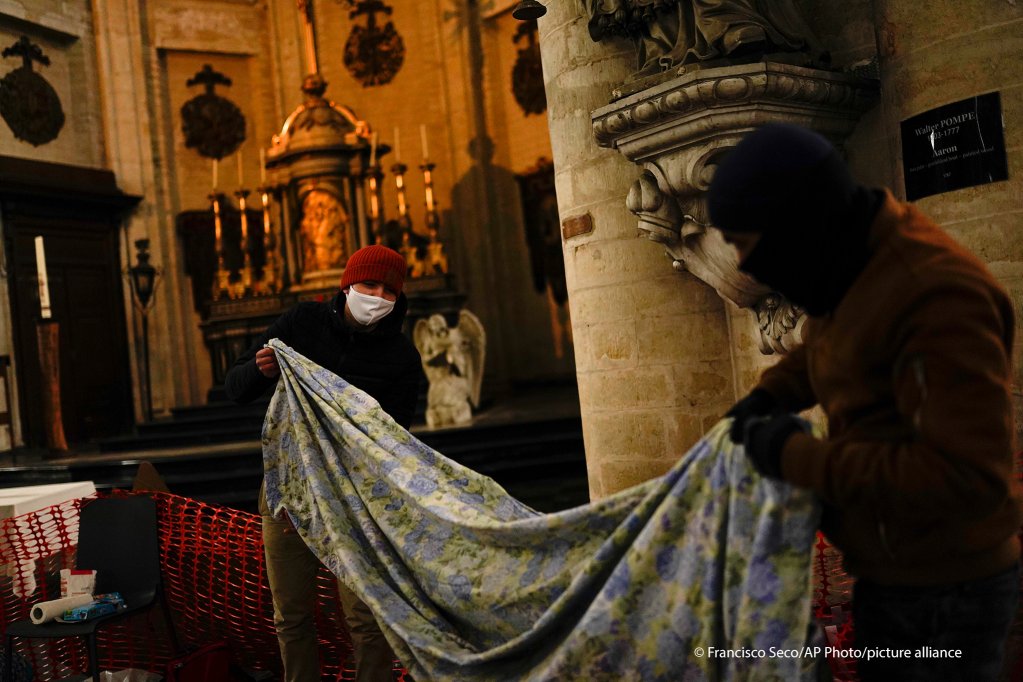 That action was followed by a move by the government to grant legal status to migrants, but since then, there has been no progress on the issue. Frustration among undocumented migrants is building, according to Vanpaeschen.
'We are fed up with this life'
The migrants who are huddled in blankets in the Beguinage Church this week are not there because they have no other place to go. They insist that their protest is political, and their aim is to make what they consider to be a stronger statement than demonstrating on the street, Vanpaeschen explained.
"A lot of them have been living in Belgium for a long time," she said. "They want access to housing, health and education. And they want to have the right to work under legal conditions and not the situation of exploitation that most of them are in because of their administrative situation."
One of the migrants involved in the occupation told the Brussels news site BX1: "We want to have the chance to work, for example in sectors where there is a shortage of labor. We are fed up with this life."
Government silence
The migrants say that they are being ignored by the Belgian authorities. According to Vanpaeschen, the new government, sworn in last year, has said nothing on the subject of regularization.
"There has just been total silence," she said. "And the migrants' situation is getting worse and worse. Most of these people who had a job on the black market have lost it because of the economic situation. And a lot have lost their houses because they cannot pay the rent anymore. So they have to live with other people in conditions that are very bad."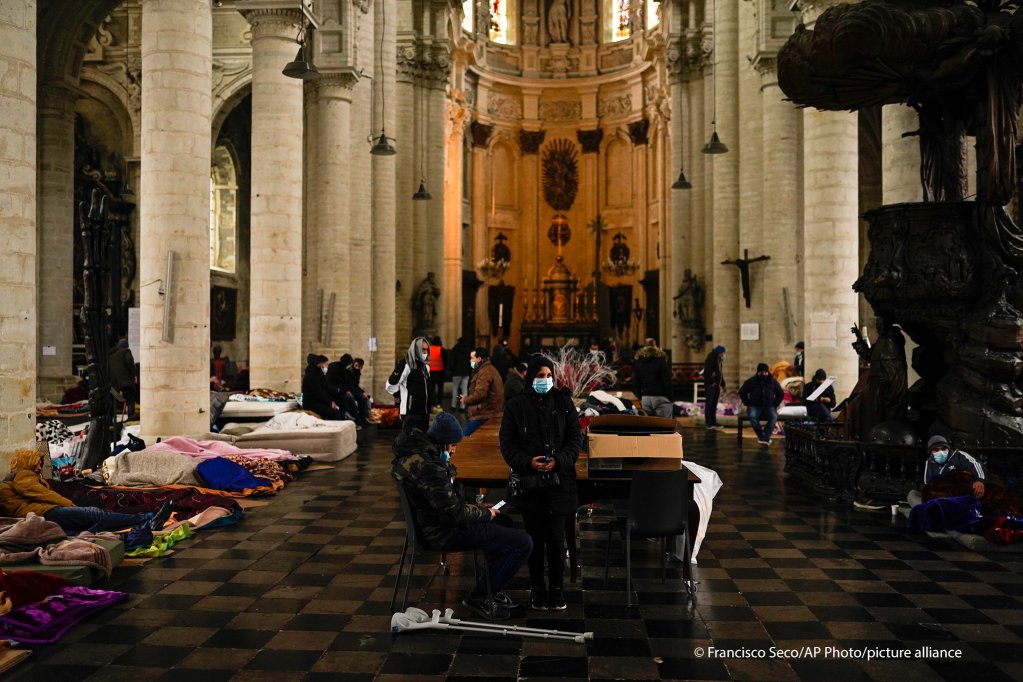 Vanpaeschen also explained that migrants believe the health risks of continuing to live in conditions resulting from their irregular status should not be allowed to continue.
"There are too many people living in one place, and also, if you don't have papers you have to pay for a COVID test yourself, but they don't have any money.
So they are saying that their health is in danger and they are putting other people's health at risk too. They are saying to the government that it's an urgent health matter [and asking the government] to give them papers."
Also read: Belgian government is doing nothing to protect migrants from coronavirus, NGOs