The Ibrahimi family from Afghanistan has tried 30 times to cross the border from Bosnia into Croatia. Like thousands of other migrants in the region, they do not intend to stop trying.
The derelict house has no running water and its unfinished walls and floors are covered with rugs and blankets. Three migrant families from Afghanistan share the house, which is in the small border village of Bosanska Bojna in Bosnia-Herzegovina.
The winter in this part of the world is bitterly cold. The only heat source in the house is a woodstove, under which the women prepare a meal with ingredients donated by locals.
Daily life is tough, but Mohammad Amin Ibrahimi had very few options. As the teacher from Kabul told the AFP news agency, he would do it all again, leaving his home country to attempt the dangerous journey towards Europe. "We are not safe in Afghanistan," he said.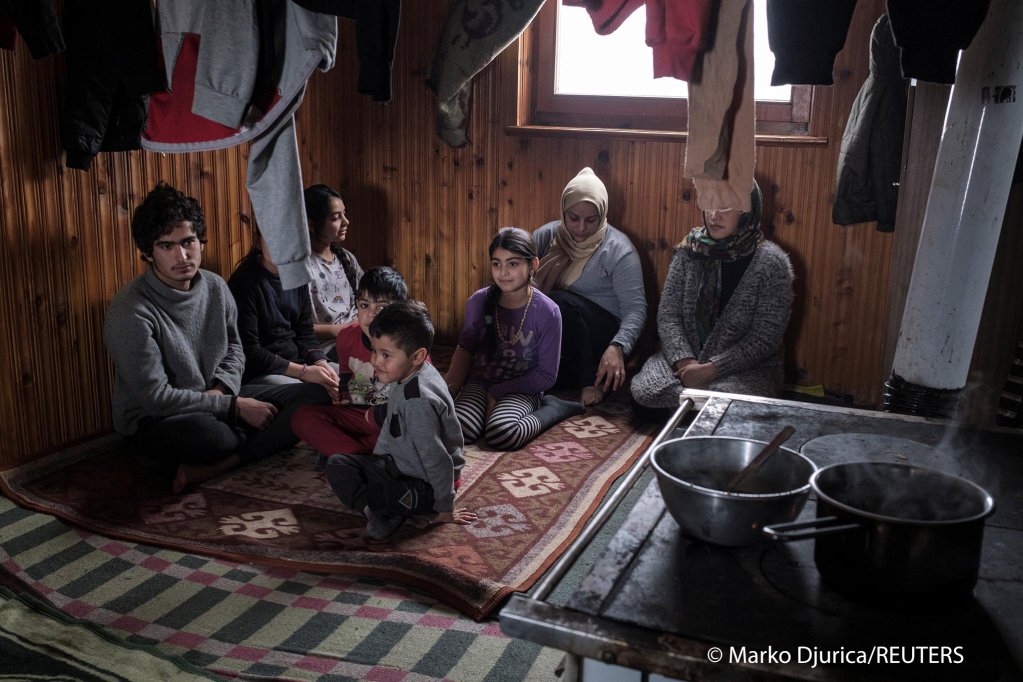 'We will try again'
Ibrahimi's story has become common among migrants along Bosnia's border with European Union member Croatia. With his wife and two-year-old daughter, he has tried to cross the border 30 times.
Each attempt has been stopped by Croatian border police, who have pushed the family back. Ibrahimi said the officers also smashed his mobile phone, a lifeline for most migrants.
The Afghan said he had no wish to stay in Bosnia. "We will try again," he told AFP. "We want to apply for immigration in Croatia," he said, adding that his aim was to travel on to Slovenia or Italy.
Meanwhile Mahsa, Ibrahimi's small daughter, is ill and has been struggling since the start of winter. There are many more children among the estimated 8,000 migrants who, like the Ibrahimi family, are stuck in Bosnia, hoping to get to Western Europe. In the northwestern town of Bihac, most are staying in UN-run centres, but hundreds of others are squatting in abandoned houses, factories or in makeshift camps in the woods.
Local resistance
Many locals in Bihac are unhappy about the presence of so many migrants, blaming the EU's asylum system for shifting responsibility for migrants onto border countries or external neighbors like Bosnia.
In downtown Bihac, groups of locals have been standing guard to prevent the authorities from reopening a center to house migrants. Sej Ramic, an art teacher who is organizing gatherings, called the EU "hypocritical".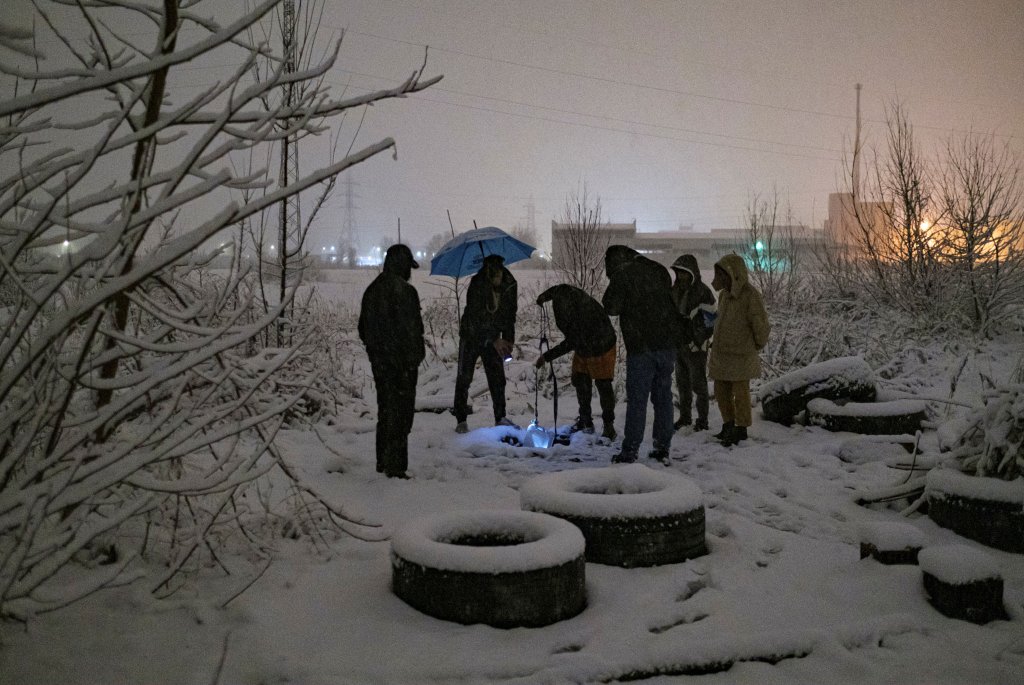 They are "trying to turn Bosnia into a parking lot for migrants that they themselves don't want," he told AFP.
"EU also has dirty hands," said Lejla, a 50-year-old teacher at a recent protest. "They tell us what to do in our home while keeping their own borders closed."
Some migrants have faced outright hostility in the region, such as when locals tried to block the passage of buses transporting them to a new camp. Others have reported being afraid to go outside because they could be attacked by residents.
Open the gate
"My only request to the UN and EU is to please open the border and let refugees go," said Rashid Mahmud, a Pakistani driver who has been in Bosnia for more than two years.
He has dreams of reaching Spain or Portugal, and has tried the "game" – which is how migrants describe attempted border crossings – 27 times.
The 36-year-old is now camping with around a dozen others among the trees near the border, sleeping in improvised, snow-covered tents.
He previously stayed in a camp in the nearby village of Lipa, which burned down in December, leaving more than 1,000 migrants without shelter. After more than a week, during which the camp's former inhabitants were left to fend for themselves in the snow, the Bosnian army stepped in and set up heated tents.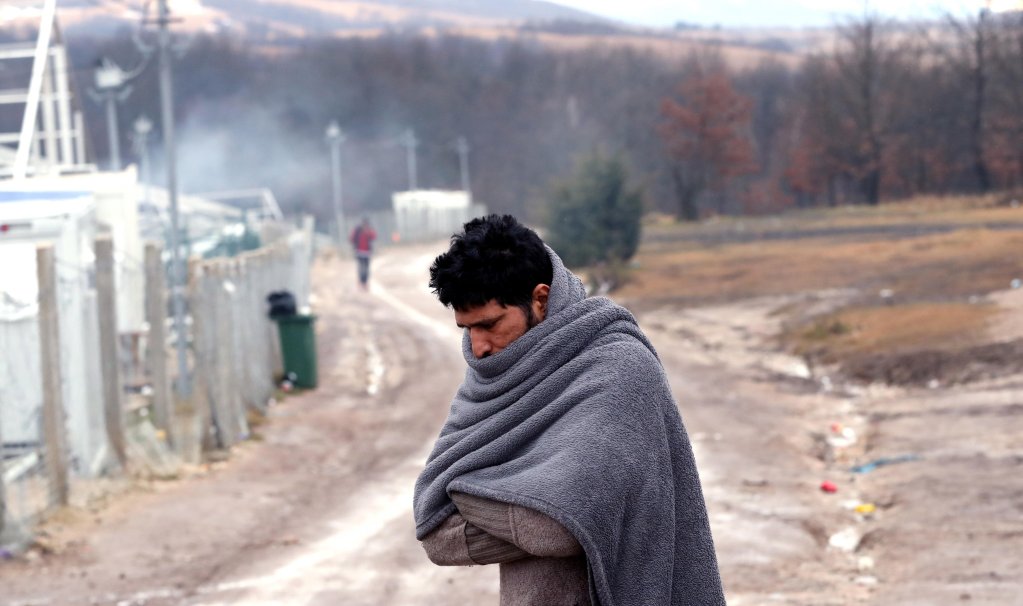 According to the regional interior minister, Nermin Kljajic, most migrants eventually manage to cross the border. An estimated 100,000 have reached EU countries in the past three years, he told AFP. The "EU can return them to Bosnia but they will retry 1,000 times until eventually getting into a country they desire," he said.
A healthy person can walk through the woods from Bihac to Italy – crossing Croatia and Slovenia – in 24 hours, Bihac's mayor Suhret Fazlic said. Ibrahimi is now preparing for his 31st try, AFP reports. "Maybe this time I will have a chance for immigration (approval) in Croatia."
Text based on a report by the AFP news agency