Migrants and crew onboard the Ocean Viking celebrated on Sunday after they were told the ship's 422 passengers could disembark in the port of Augusta in Sicily. Disembarkation was expected to start on Monday.
The humanitarian rescue organization SOS Mediterranee, which runs the Ocean Viking vessel, said in a press release on February 7 that there was "relief" on board the ship after they heard they would be assigned a place of safety in the Sicilian port of Augusta.
According to the Italian newspaper La Sicilia, the Ocean Viking reached Augusta on Sunday evening. The disembarkation is to be coordinated by the prefect in the nearby town of Siracusa, reported La Sicilia.
424 people rescued in 48 hours
The crew of the Ocean Viking "rescued 424 people in less than 48 hours this week" according to SOS Mediterranee. The first rescue started in the early hours of February 4, when the crew picked up 121 migrants from an "overcrowded rubber dinghy."
A few hours after that, the team completed "a second rescue" bringing "116 people to safety on board the Ocean Viking, among them 9 children aged 12 years or younger."
Then, on Friday, February 5, the ship spotted another boat in distress and picked up a further 71 people, 11 of them are minors, SOS Mediterranee said.
Shortly after that, they rescued a further 116 people, not far from the first distress call, bringing the total of those rescued to 424. On Saturday, a pregnant woman and her partner were evacuated by helicopter to Malta, leaving 422 people to be disembarked in Augusta.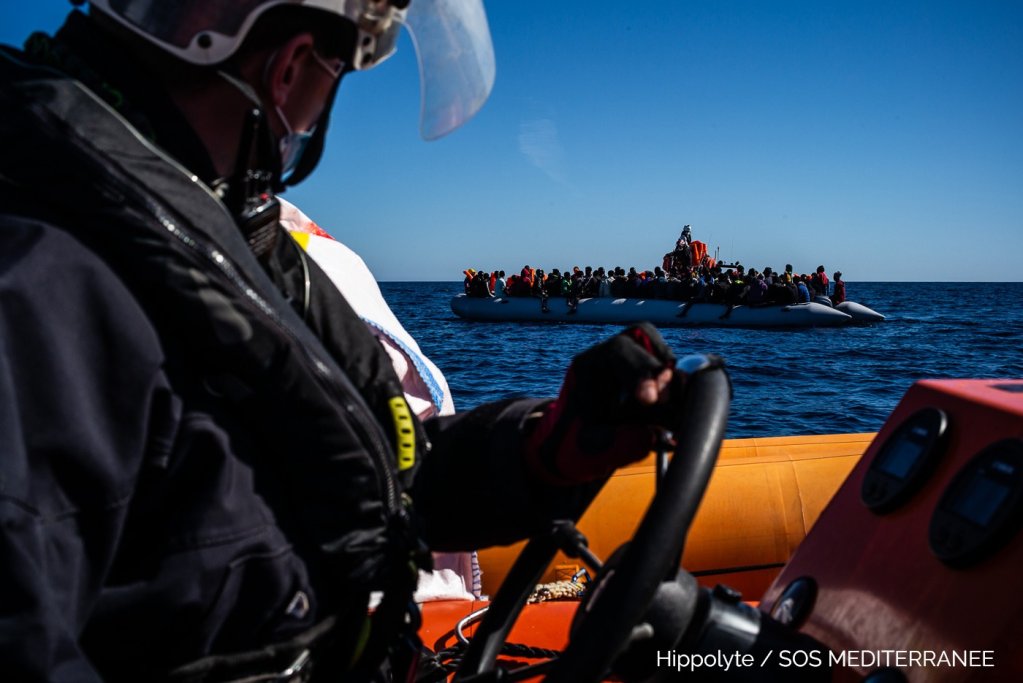 Eight people tested positive for COVID-19
The Ocean Viking crew said some of those on board were in "precarious health situations and under constant observation in our onboard clinic." They said eight of those on board had tested positive for COVID-19.
SOS Mediterranee said they had isolated the positive cases in order to mitigate the spread of the coronavirus on board. However, they reminded the authorities that, although they had procedures in place for isolation, the entire vessel is "69 meters in length" and that the COVID cases were a "further reason for the remaining 422 survivors, who are in a confined space on the aft deck, to be promptly disembarked in a Place of Safety."
Storms expected
The crew said that the weather in the Mediterranean was "deteriorating" and that a storm was expected. They said the "prospect of rain and strong winds [would] further aggravate our situation."
On Twitter, SOS Mediterranee said that one young man on board represented a "particularly dramatic case," and was "under observation." They said he had "suffered a severe head injury after being violently beaten in Libya a week ago."
The crew said that his wound had become infected and "half of his face [is] deformed, he can only see with one eye. He's in an extremely difficult situation."
'One of the busiest days in a long time'
Last week saw "one of the busiest days in a long time," for people fleeing Libya, according to the head of mission for Sea Watch International, Neeske Beckmann.
More than 1,000 people tried to leave Libya in the space of about 24 hours between Thursday and Friday. The Libyan coast guard also intercepted about 800 migrants in various operations, according to the UN Migration Agency IOM.
According to the news agency dpa, some of the migrants on board the Ocean Viking come from Ivory Coast, Mali and Sudan.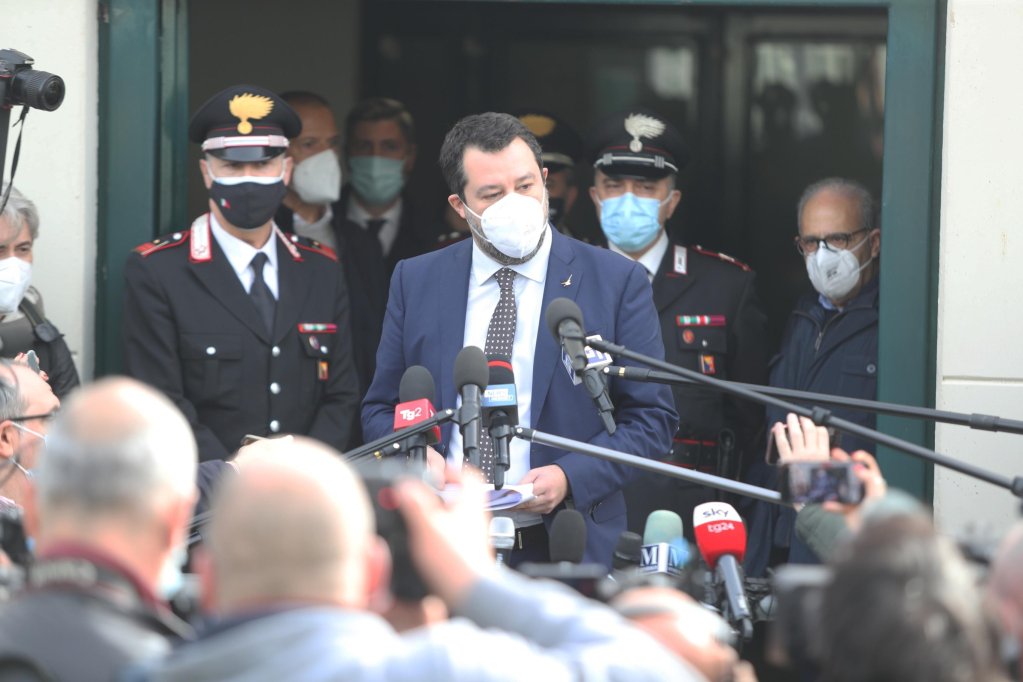 A 'critical week for Italy'
When the Ocean Viking disembarked migrants at the end of January, the right wing governor of Sicily, Nello Musomeci, was quoted in La Sicilia saying he didn't think it was a good idea to disembark a large group in the middle of a "Red Zone" in the fight against COVID-19.
So far, Musomeci has not spoken out about the most recent disembarkation, which involves an even bigger group of people. The 373 migrants disembarked at the end of January were sent to quarantine onboard a ferry, La Mediterranea, brought to Augusta expressly for that purpose.
Politically, Italy is in the middle of a "critical week," according to the Italian financial newspaper Il Sole 24 Ore. The former governor of the European Central Bank, Mario Draghi, has been asked to form a new government and is facing pressure to create cohesion and solve Italy's social, economic and health crisis. He is currently in talks with various political leaders across the spectrum.
Some of the right wing Italian press, like Il Giornale, have suggested that Draghi might have more in common with the anti-immigrant party La Lega when it comes to migration policy, after Draghi held talks with the League's leader Matteo Salvini.
Salvini, who was also Italy's interior minister, had said after an earlier round of talks that he would be ready to support a Draghi administration, saying on Twitter that his priority was "Italy and the Italians above all." For the moment, talks with all political parties continue.