Families from Afghanistan have joined the African and Arab migrants who regularly attempt the alpine crossing from Italy to France. InfoMigrants followed a team of rescue volunteers on February 5 as they patrolled the perilous mountain paths used by asylum seekers.
The loud oriental tune from Abdo's mobile phone rings in the middle of the night, alarming his three Moroccan friends as they try to cross the border in secret between Italy and France. The group of four migrants are making their way through snowy mountain paths above the alpine village of Montgenevre in a bid to avoid French border police.
As Abdo scrambles for his phone, the device's blue light is reflected on the snow, briefly illuminating the group in the darkness. Behind their beanies and scarves, the young men's faces show conflicting emotions: the joy of reaching France, but also the fear of being turned back to Italy.
"Shut your phone off Abdo! French cops may be close, they'll spot us if we are not careful," his travel companions whisper. They all fall silent for a moment, keeping their ears open. The only sound is the wind blowing in the pine trees above them.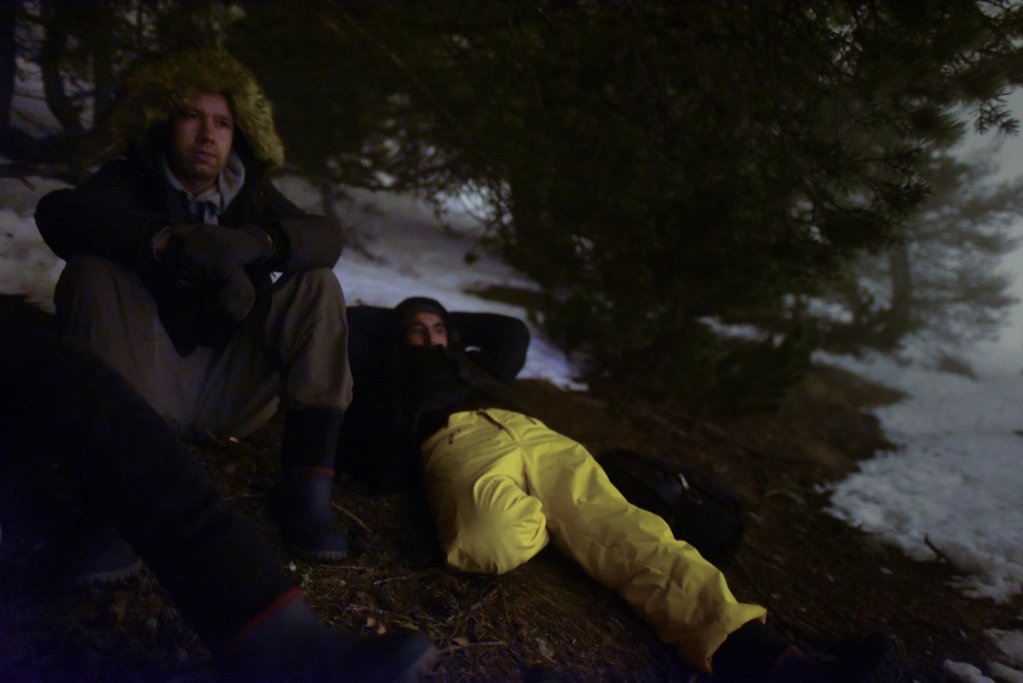 As the four North African men bypass Montgenevre, they end up on mountain trails that haven't been groomed. They wear warm protective clothes but, without snowshoes, each step in knee-deep powder is exhausting. Quickly out of breath, they stumble forward, losing their balance over and over again. They suddenly come across silhouettes, twenty metres away in the fog.
Luckily for them, they are maraudeurs, French volunteers who patrol the region to help migrants in distress. The four young men are brought to a safe house in Briançon, about ten kilometres down in the valley, where they can recover from their ordeal.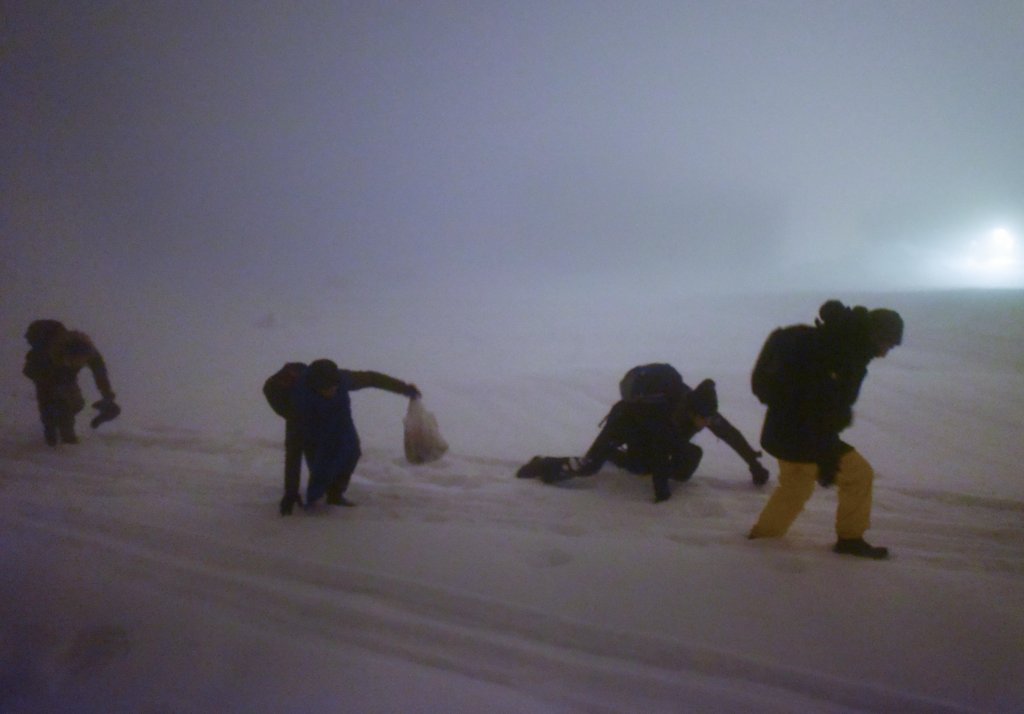 Pregnant women and children reach the Alps
Volunteers from the Refuge Solidaire association, which runs the safe house, have helped thousands of asylum seekers since 2017. Most of them used to be very young men from Subsaharan Africa, who slept in dormitories. Now, volunteers are facing the challenge to host women and children. 
Since October 2020, more than 300 women and children have been arriving each month at the Refuge Solidaire. Most of them are from extended families from Afghanistan and Iran, who stay only two or three days in Briançon before heading to their final destination in the UK or Germany. 
Tazagol, a 37-year-old woman from the Afghan city of Herat, needed such a break to recover from the Alps crossing. She sits in the safe house's dining room with her teenage son, Milad. A prominent baby bump is visible under her grey woolen tunic. Being heavily pregnant didn't prevent her from walking more than an hour through the snow to cross the border near Montgenevre.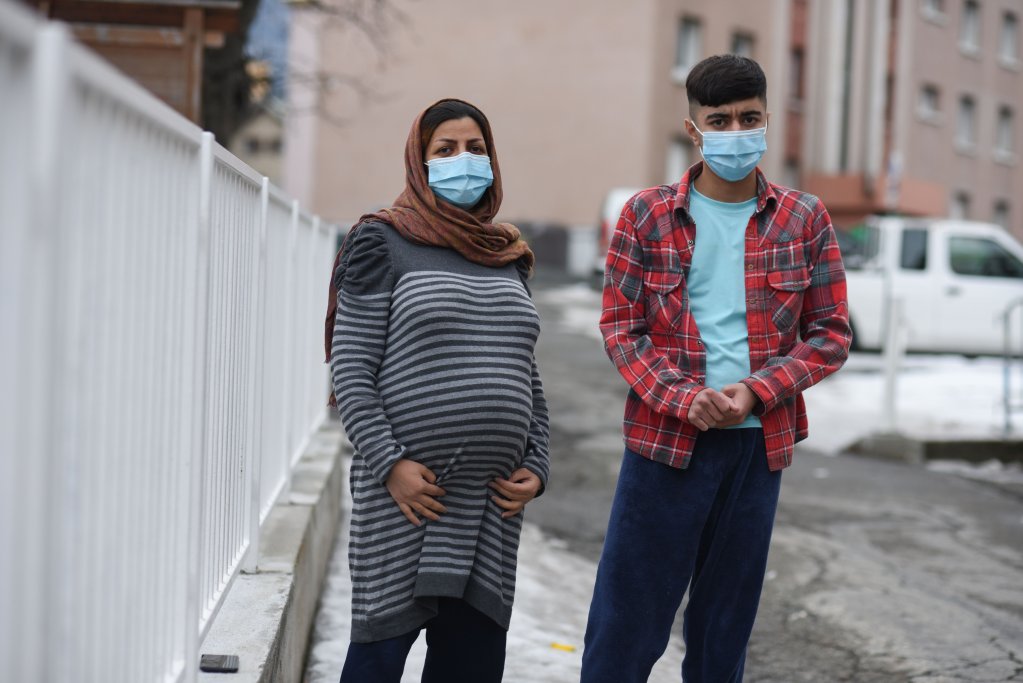 "I'm in my seven month and it was really hard, I was constantly out of breath. But I had to do it. The most important thing for me is to give birth to my child in a stable country like Germany," Tazagol tells InfoMigrants.
She is part of a group of ten Afghans, formed around an extended family, who have travelled together since meeting in Bosnia. They plan to claim asylum in the German city of Hamburg, where one of their relatives lives.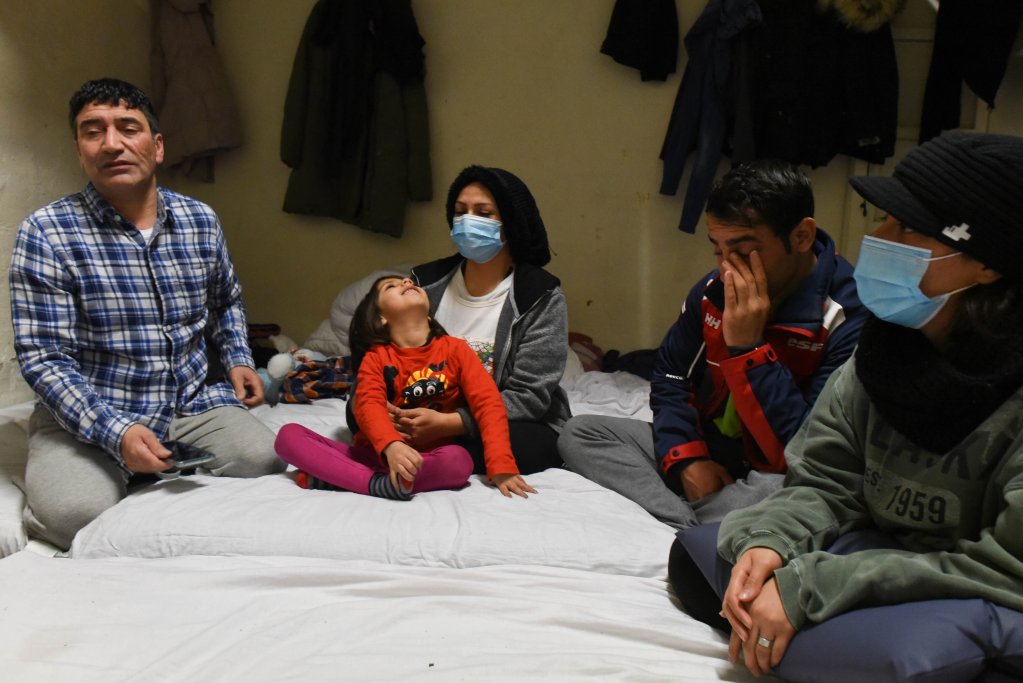 Such extended family groups have become common, says Paquerette Forest, a member of the Tous Migrants association, which organises the volunteers patrols to help migrants in the area.
"We have seen families with babies. We have seen families with grand-parents, including a 77-year-old Afghan man last month," says Forest.
Taking perilous paths to avoid pushbacks
Any hike in snowy mountains comes with risks such as hypothermia, dehydration, and getting lost. Some asylum seekers share GPS coordinates of cross-border hiking paths near the Col de l'Echelle and the Col de Bousson, two mountain passes near Montgenevre. Both are accessible in summer, but plagued by avalanches in winter. At least four migrants have been found dead since 2016, and a few more have lost part of their hands or feet to frostbite.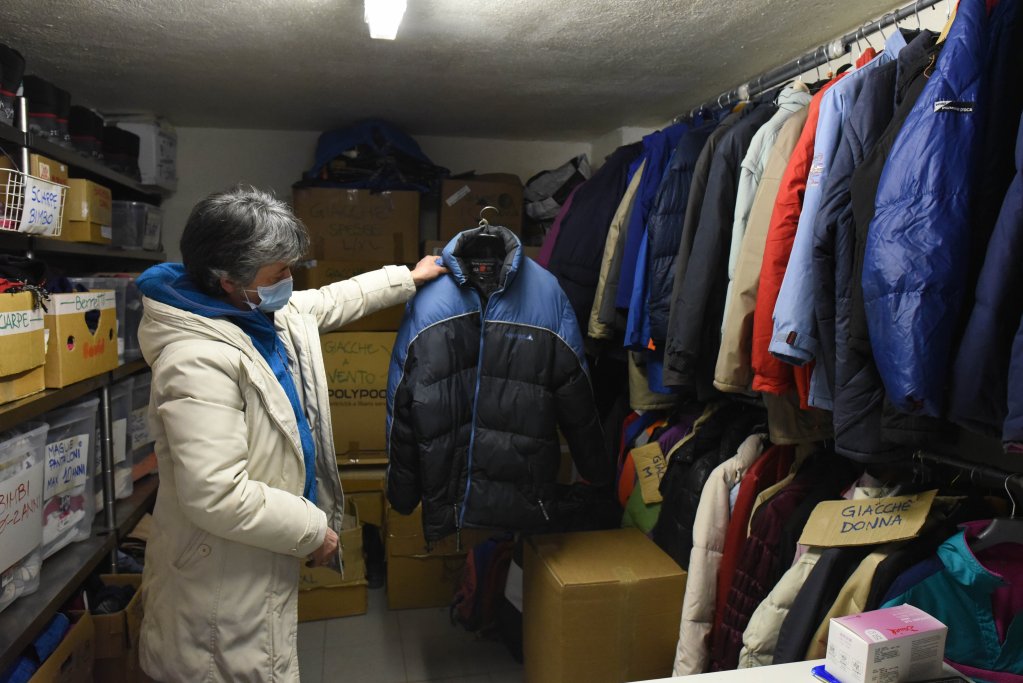 Those risks have been compounded since French police brought in reinforcements in November 2020 to stop irregular crossings, according to Tous Migrants.
"Right now, pushbacks are very frequent. That actually drives people to take more dangerous paths," says Forest. "We just want the law to be respected and that people can claim asylum as soon as they arrive on French territory."
The Préfecture des Hautes-Alpes, in charge of enforcing national immigration policies in the area, didn't return InfoMigrants' calls for comment. Instead, they emailed a spreadsheet showing a total of 1,576 "non-admission executed" for 2020. In border areas, French authorities routinely return people whose first landing point was another European Union country, in line with the controversial Dublin regulation.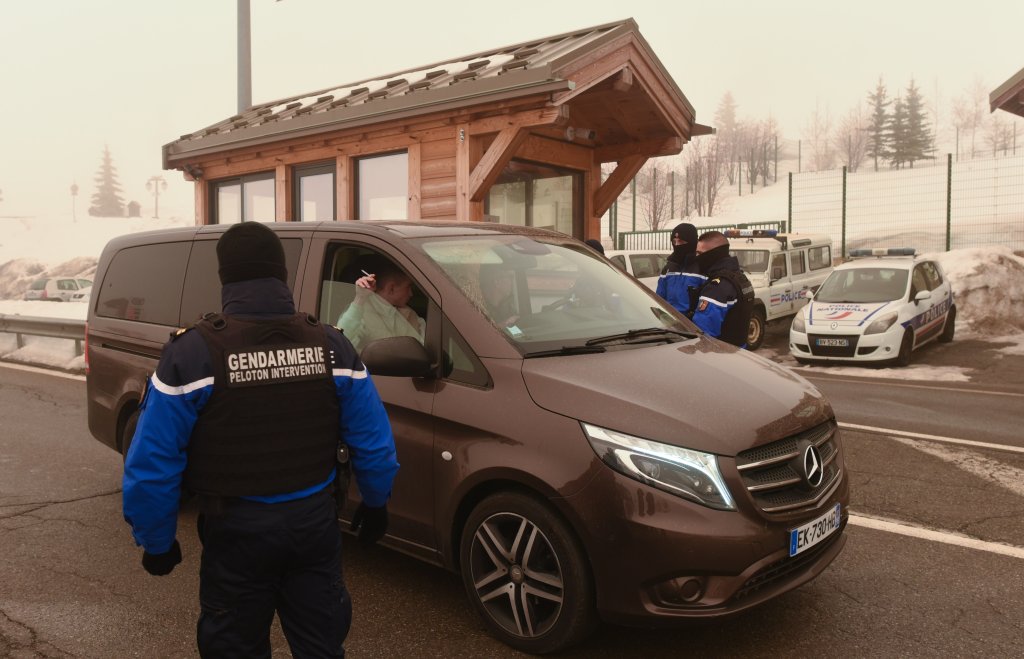 Pushbacks no deterrent for migrants in the Alps
Paul*, a 24-year-old Cameroonian resting at the safe house in Briançon, tells InfoMigrants how he was sent back to Italy after being caught by French police.
"When I saw police officers, I pleaded with them to let me claim asylum in France. They were not violent, but they were adamant I could not do it. They took me to the border post, where Italian police later came to pick me up," recalls Paul.
Two days after his expulsion, he tried again to trek into France via another path, further away from the main road. He walked seven hours in the snow before coming across maraudeurs at around 3 a.m..
"I knew it would be difficult. I've been in Libya, I've crossed the Mediterranean... I was not going to stop at the Alps," adds Paul, who was still limping two days after his trek.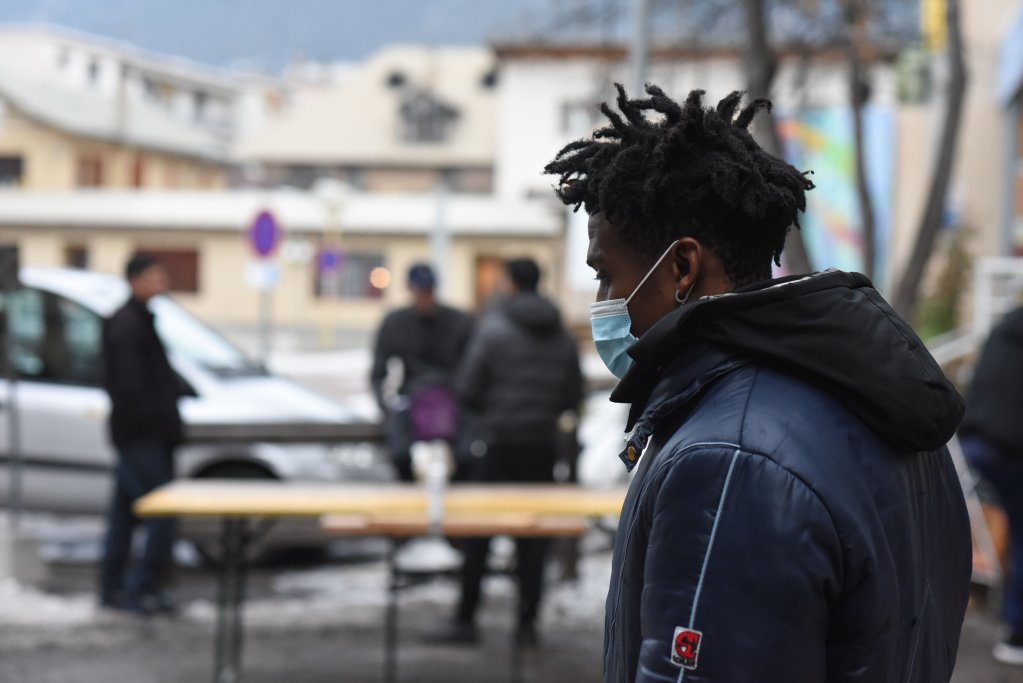 Migrants from Afghanistan share stories of night-long hikes and police brutality in the Balkans to explain why bad weather conditions or French police patrols will not stop them.
"We were pushed back 20 times by Croatian police when we tried to cross from Bosnia. They stole four phones and 1,000 euros from us," says Anissa, an Afghan woman travelling in the same group as Tazagol. Such past traumatic experiences only fuel the migrants' determination to trek into France, regardless of dangerous alpine conditions.
Back in Montgenevre, the profiles of the migrants who came from the Balkan route make some patrol volunteers anxious. Rescuing families with babies or old men with crutches is more complicated than helping asylum seekers in their twenties. As they prepare to head for another night patrol, Juliette and Will, two experienced maraudeurs, discuss the weather conditions.
"It's not too cold tonight but this heavy fog will make it harder for us to spot migrants. It will also make it harder for police to see migrants," says Juliette.
"Since the Covid curfew came into effect, we know for sure there will be only three kinds of people out in the mountain: police, migrants, and us" she adds before walking away into the foggy night.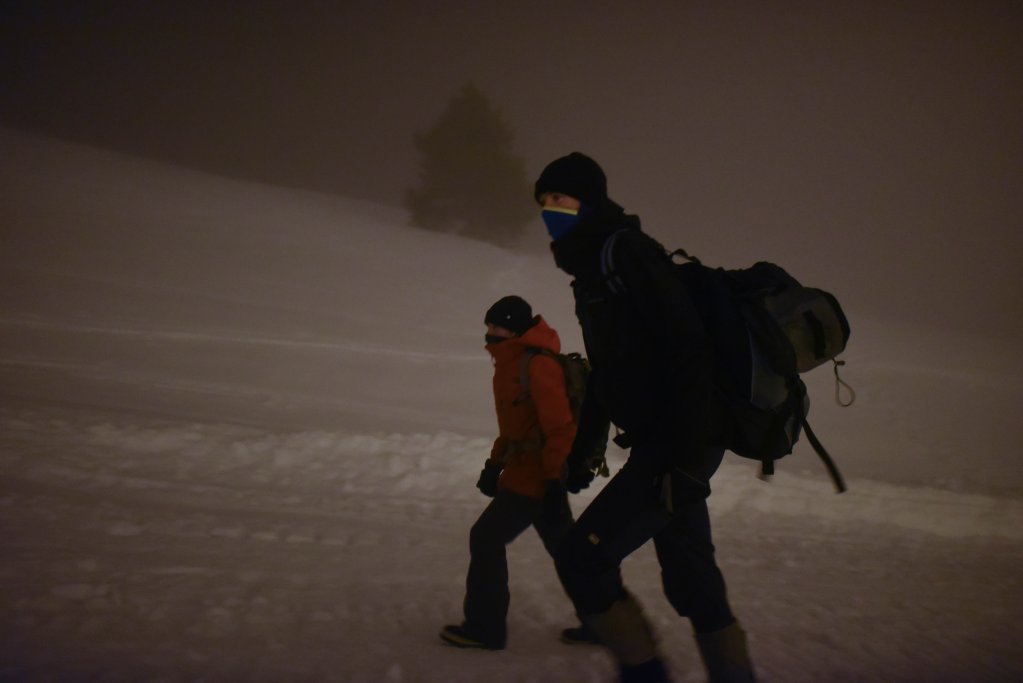 * His first name has been changed at his request.