The UK government has announced that undocumented migrants can register with their doctors for a vaccine against COVID-19 without fear of being ejected by the Home Office.
The UK has suffered badly under the COVID-19 pandemic, with more than 112,000 people registered as having died with or from COVID-19 since last March. However, the country's vaccination program is the fastest so far in Europe.
According to the government, more than 12.2 million people in the UK have already received their first vaccine. The government is aiming to have vaccinated 15 million with their first dose by February 15.
With a view to obtaining herd immunity and easing strict lockdown measures, under which everyone in the country is currently living, the British government announced recently that undocumented migrants could register for a vaccine, without fearing the consequences of their undeclared migration status.
'Anyone can register...regardless of immigration status'
"Everyone needs to get the jab for everyone's safety," a UK government source reportedly told the British newspaper the Daily Mail over the weekend.
The news agency Agence France Presse, AFP, also reported that "anyone in Britain can register with doctors and access free, frontline medical care, regardless of their immigration status."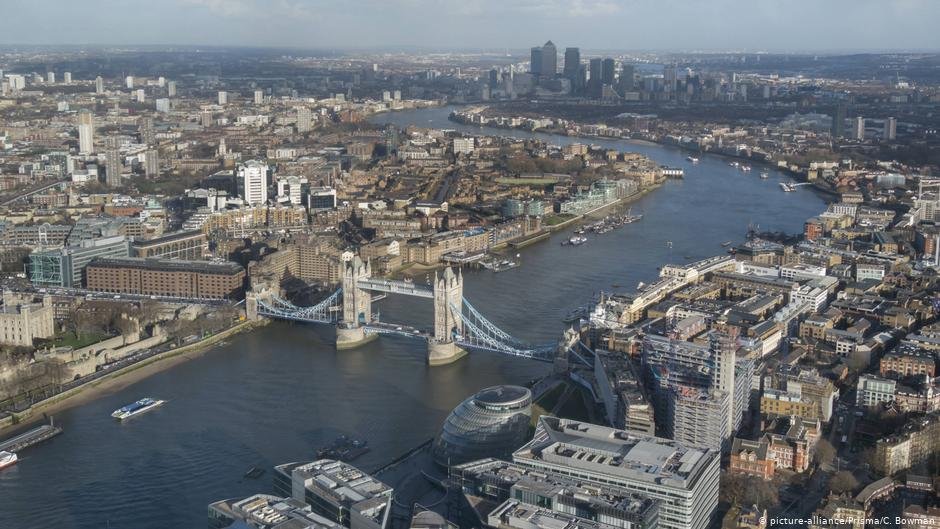 A government spokesperson told AFP, that "those registered with a GP (general practitioner or primary care physician) are being contacted at the earliest opportunity and we are working closely with partners and external organizations to contact those who are not registered with a GP to ensure they are also offered the vaccine."
'Too afraid' to come forward
Some estimate that the number of undocumented migrants could be as high as 1.3 million people in the UK, according to AFP. The British Medical Association (BMA) has been worried that many of those undocumented migrants would be scared to come forward, as in the past the government had required the National Health Service (NHS) to report those without a defined migration status.
The BMA says this so-called "immigration data-sharing" between the health service and the government should be suspended during the pandemic. John Chisholm, the chair of the BMA ethics committee told AFP in a statement: "For the vaccination program to be successful it is crucial that we get as many people vaccinated as possible."
Chisholm added, "it is therefore vital that there are absolutely no barriers preventing migrant groups coming forward for vaccination."
Steve Valdez-Symonds from Amnesty UK, told the BBC that many undocumented migrants might be "too afraid" to access healthcare nevertheless. Valdez-Symonds explained that previously, "it has been the message, very clearly, from the government that access to health care is something that leads to information being passed about them to the immigration authorities." He said the government would have to work hard to ensure that undocumented migrants believed them in this case.
Publicity in several languages
According to a Daily Mail report from February 7, this does not mean that undocumented migrants "would be able to jump the queue for vaccines or use the scheme as a way to acquire other rights." It will only mean "that the Home Office takes no action if they register with a GP to be inoculated."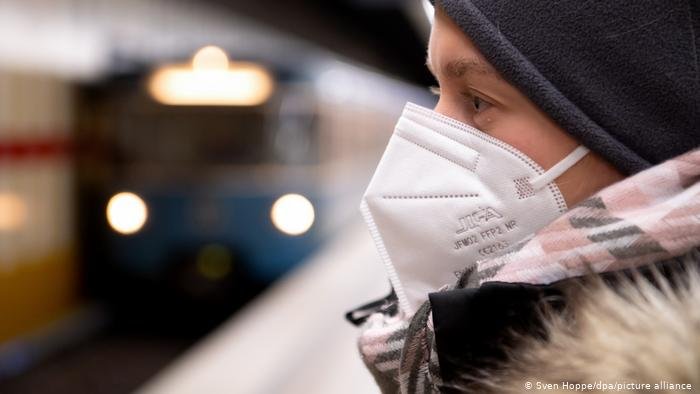 The vaccines are being offered to everyone in the UK, including undocumented migrants, free of charge. The amnesty will also extend to those who have overstayed their visas, or those on short-term visas who have failed to leave, reported the Daily Mail.
The government is planning a series of advertisements in several languages to reach as many communities as possible.
In January, the Brussels-based Platform for International Cooperation on Undocumented Migrants (PICUM) published an article on strategies for vaccinating undocumented migrants across Europe.
The picture across Europe
PICUM noted that those who are undocumented are often even more at risk of getting COVID-19 because they are sometimes homeless or living in cramped, precarious conditions where social distancing is difficult or impossible.
In December 2020, the UN Migration Agency IOM called for all migrants to be included in vaccination programs. The European Center for Disease Prevention and Control (ECDPC) added to that call, saying that migrants and refugees should be "potential target groups for vaccination campaigns." It added that those living in migrant centers or homeless shelters should be high on the list of priorities.
The IOM said that this should translate to make sure migrants are included in each category – so, if the elderly are being vaccinated, then elderly migrants should also be included in the program. PICUM has produced a map which is continually updated. The map shows that undocumented migrants in Spain, France, the Netherlands and the UK and Northern Ireland are being "explicitly included in vaccination programs."
According to PICUM's map, Poland has decided to explicitly "exclude" undocumented migrants in its vaccination program. All other countries in Europe are still at the stage of vaccinating the older members of their population. On February 8, German public television ARD said that Germany had vaccinated just 2.8% of its population so far.
In December, 2020, the German government announced that asylum seekers living in accommodation centers would be second in line to receive the vaccine after the elderly.