24-year-old Paul hails from Cameroon. On the night of February 3, 2021, he made his second attempt to cross the Alps into France from neighbouring Italy with a group of four other people. He tells InfoMigrants his story.
The group left at 8 pm to be rescued by 'marauders' on the French side around 3 am. Two days before, the border police had intercepted them and had sent them back to Italy. This time, the group had more luck. This is the story of one of the migrants, Paul:
"I was found by the French marauders (the name used by volunteers who roam the Alpine border to help those in need) in the middle of the night. I didn't have any idea where I was. They told me I was in France and that it was 3 am. It's a good thing they were there, otherwise I don't know what I would have done. I don't think I would have made it across.
"We left as a group around 8 pm from Oulx, Italy [a border town]. I was wearing ski clothes and good walking shoes, we were all dressed the same. We had prepared but we still got we got lost very quickly. We were walking around a bit randomly. We thought it would be quite easy to find a way, but it wasn't.
"I knew the journey would be hard, I knew it was dangerous, but I was determined to get here. I'd already made it across Libya and crossed the Mediterranean. I wasn't going to be stopped by the Alps.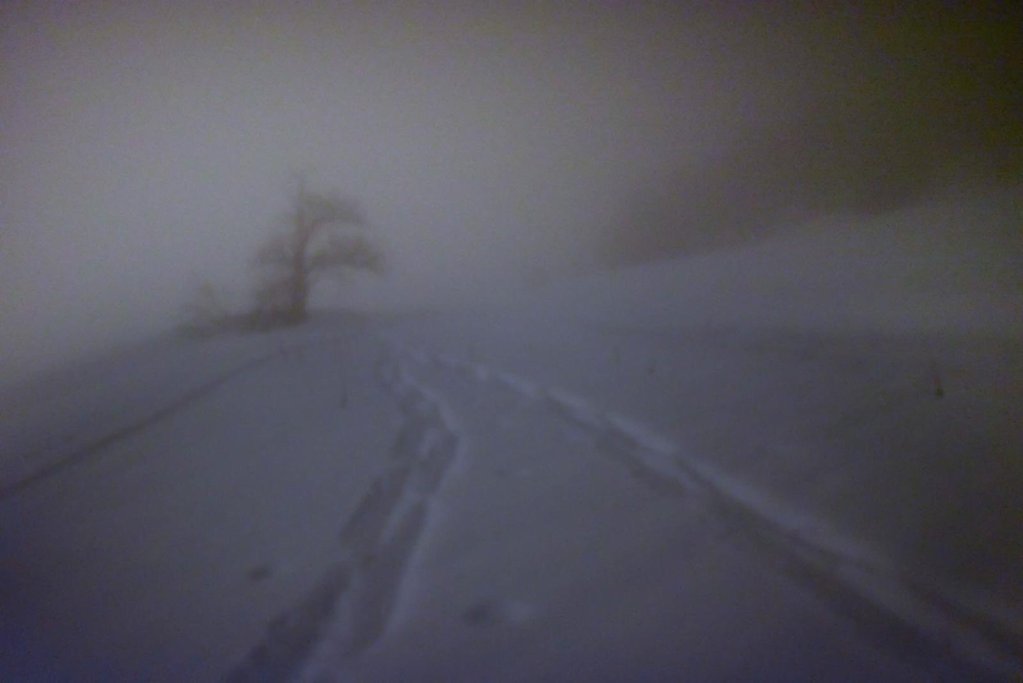 "I soon discovered it's very hard to walk in the snow. We sank [in snow] to our knees. In some places, we went right down to our thighs. And it's very hard to get your foot out when it's stuck in the snow. You can lose your boot, and everything gets wet very quickly. I hurt my knee from all this. It takes a long time to move forward just a little bit. We all got very tired very quickly.
Read more: 'The Alps will not stop us': migrants brave knee-deep snow on mountain trek into France
"The first time I tried to cross the border, I was stopped by the border police. I pleaded with them: 'Let me enter [France], I want to ask for asylum'. But they told me: 'No, you can't apply for asylum here'. They didn't hurt me, they didn't hit me. But they did send me back to Italy immediately. An Italian car came to pick me up that same evening. So I had to start all over again.
"When I tried to come back the second time, I was afraid I would run into the same police, so I took a different route. That's why we got lost so fast. I didn't know where we were. We didn't know the way and, with the cold and the snow, my mobile phone's battery went dead. But that's just how it is, you have to endure such hardships.
"When the marauders arrived, at first we were scared. We thought they were the police, we couldn't see their faces very well in the night. They told us they were there to help us, that it was dangerous for us to stay there. We didn't know if we could trust them, but we were incredibly tired.
"So we followed them."
After being picked up in the mountains, Paul* was brought to the Refuge Solidaire safe house in the town of Briançon. The young man had still been suffering a limp after his arduous crossing, so he rested there for a few days. Paul hopes to be able to apply for asylum in France. He wants to settle in Lorient, Brittany, where one of his friends lives.
*The name has been changed.