Tomo Knezevic, director of the "Caritas" charity in Bosnia and Herzegovina, is taking Europe to task: His chapter of the global Catholic charity has received "far too little support" in its efforts to care for migrants, he said in an interview. He is appealing for more help from sister organizations across Europe.
In an interview with the KNA news agency last week, Tomo Knezevic said that most Caritas associations in Europe remained silent when it came to helping migrants stuck without anyone to turn to in Bosnia. He acknowledged that while some national and individual Caritas chapters paid a bit of attention to the plight of the more than 10,000 refugees and migrants in the country, his "telephone lines are unfortunately on mute" most of the time when it comes to help from the EU in particular.
"The EU, and especially Germany, sent a clear welcome signal to refugees five years ago, encouraging them to come here," Knezevic told KNA. "And today? Today, people are being locked out, pushed back in part by force, and their fate is then being used as a deterrent," he stressed in the interview.
Read more: Bosnia: Migrant volunteer in Bihac shares harrowing experiences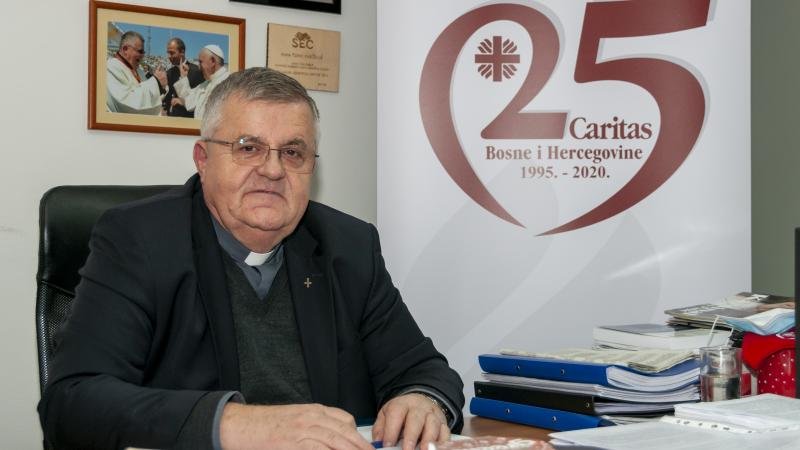 Knezevic: 'EU not acting according to Christian values'
With the EU's outer border effectively ending at the Bosnian-Croatian border, thousands of migrants have been stuck in the Balkan country for years, repeatedly attempting to cross into the EU via neighboring Croatia, which has been an EU member state since 2013. Croatian border guards, however, have been accused for several years of using violence against such migrants, pushing them back across the border forcefully and in defiance of international law. 
Knezevic further accused the EU of turning a blind eye to these sets of circumstances. He appealed to the Christian sensitivities of KNA's audience, which is Germany's Catholic news agency, in particular, saying that "the EU must not play the role of Pontius Pilate here and wash its hands clean of the refugee issue. Christians are certainly not allowed to do that."
The charity had recently warned that a humanitarian catastrophe could ensue outside the EU's border in Bosnia if nothing changed.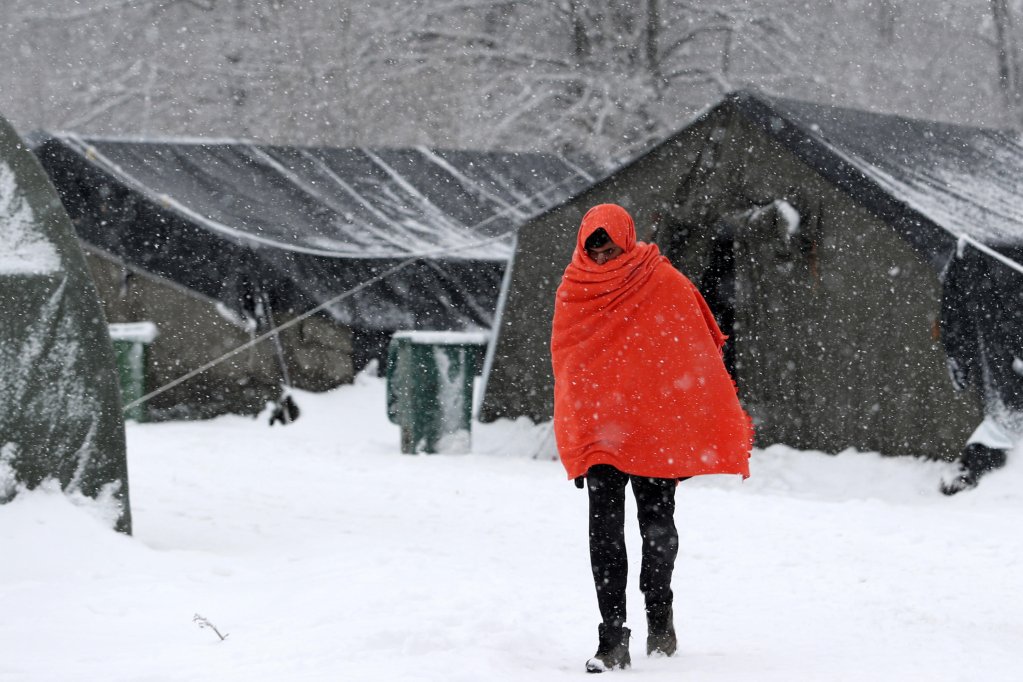 Hospitality towards migrants amid tension and despair
Knezevic highlighted in the interview that the vast majority of the migrants stuck in Bosnia were young Muslim men — many of whom, he said, had left their native countries primarily for economic reasons. He added that Bosnia, which also has a majority Muslim population, was generally welcoming and hospitable to these migrants and refugees, who he said hailed from countries near and far including Bangladesh, Iran, Iraq, Afghanistan, Syria, the Palestinian Territories, North Africa, and in some cases also sub-Saharan Africa.
"It was just a quarter of a century ago that there was war in our own country. Therefore, we know what it is like to have no home, while suffering hunger and fear and not knowing how to go on. That is why we give bread or firewood, even if many of us have hardly anything ourselves. It may also be helpful that almost half of our population is Muslim — like most of the migrants. But Orthodox and Catholic Christians also help, of course," he explained.
Read more: Caritas raises funds for Bosnia camp's migrants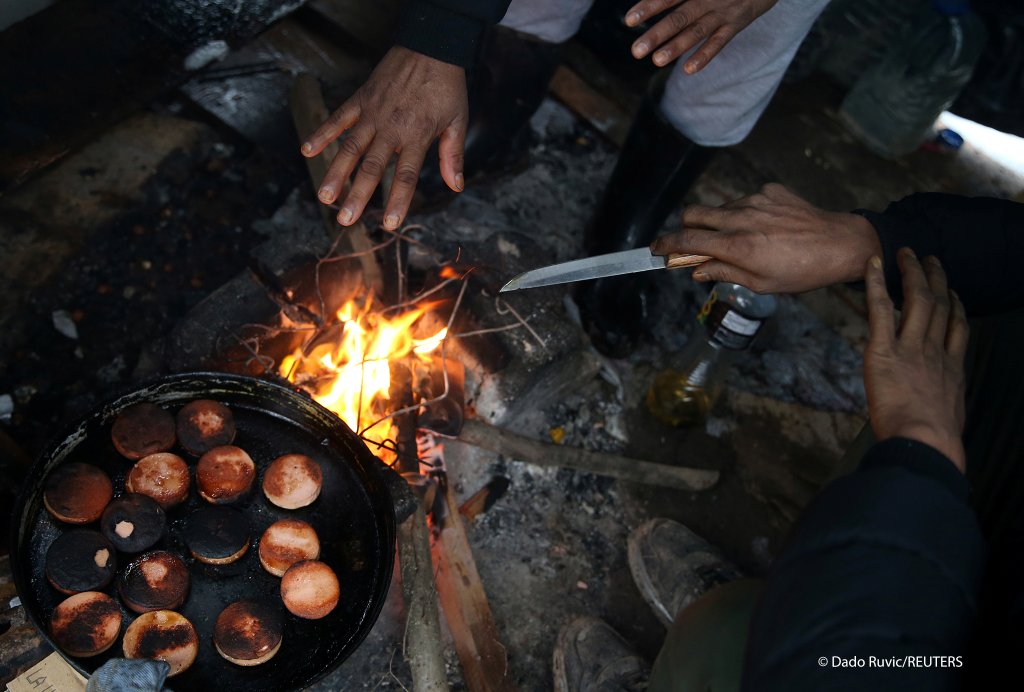 United in disappointment
"Besides this general sense of hospitality, there is also some tension, especially in the cities," Knezevic told KNA. "When migrants live rough there in parks or ruins, some residents feel uncomfortable. Criminal behavior does also occur from time to time. And populist politicians from Germany and elsewhere abroad are increasingly trying to exploit these concerns, hoping to turn the mood against the migrants," he explained. 
Knezevic also added that some of the migrants he had dealt with had tried to cross the border from Bosnia into Croatia 20 times or more, failing each time, which adds to their overall frustration and hopelessness:
"They expected a better life in Europe. And now they are perhaps even worse off than they were in their home countries. They are living here in absolute misery and without any dignity. They have to endure the rain, the cold, hunger, and dirt. Some of them report that they have not been able to take a shower in weeks." 
Knezevic said that simple things like making tea for the migrants or organizing small social gatherings made a big difference for them, often moving them to tears: "They are so grateful when you help them. But that cannot hide the fact that many of these souls are deeply hurt. Europe has turned out to be a disappointment for them. With few exceptions, unfortunately, the same also is true for us here in Bosnia-Herzegovina and for those of us at Caritas working in this country."
with KNA