Heavy snow falls, storms, hail, floods and strong winds have raged across Greece in the last few days. The weather has caused power outages and so far three people have died. Concerns are growing for migrants living outside in camps, with some in Athens transferred temporarily to shelter from the cold.
The weather system named Medea has caused the "heaviest snowfall seen in Greece in 12 years," according to the English language version of the Greek paper Ekathimerini. It is affecting everyone in the country, but there are particular concerns for migrants, refugees and asylum seekers, many of whom are living in makeshift camps with little protection from the elements.
On the Greek island of Lesbos, InfoMigrants Dari spoke to one migrant living in the camp with his family on Tuesday. He wishes to remain anonymous but confirmed that the weather has got "very cold," he said. The man said that "lots of children and adults have gone down with colds and there are not many medicines or care available to help us."
His telephone interview was accompanied by a video shot inside the camp, showing areas flooded around tents and many people with inadequate clothing to combat the cold.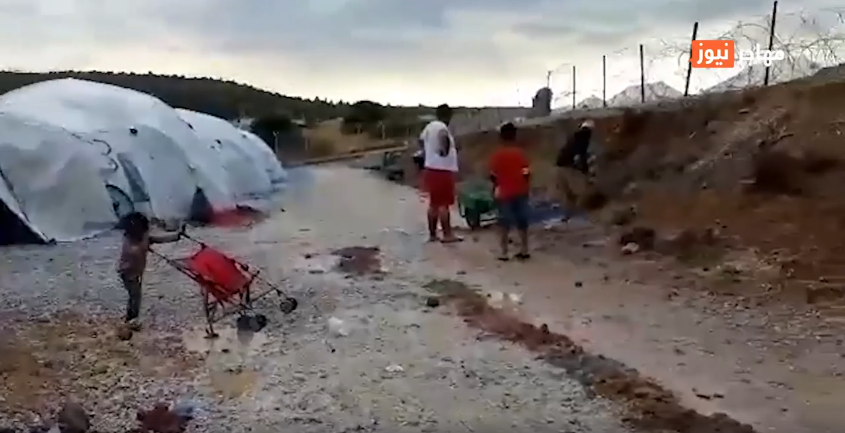 'A very windy place'
The man said that the most people were being offered was the painkiller Paracetamol, which he said in many cases "was not helping," and is also known to cause "lots of side effects". (If taken for a long time or in excessive amounts it can cause problems for liver function among other things.)
The man explained that because the new Lesbos camp at Kara Tepe was "near the sea," it was a "very windy place." In an attempt to try and beat the cold, he said, many migrants had attempted to construct "tents within tents" in order to provide as much protection as possible.
In fact, according to the news agency AFP, winds of up to 100 kilometers per hour have been reported and "halted shipping between the Greek mainland and the Aegean islands." A reporter with the Franco-German broadcaster Arte, Mortaza Behboudi, posted a video of the wind whipping straight across the sea and onto the camp on the beach on Twitter.
In his tweet, he asked where was "European solidarity?" saying that there were "more than 7,200 refugees (children, women and men with families) in the cold, right next to the sea with no heating, no hot water and often no electricity."
The UN Refugee Agency UNHCR Greece, tweeted a picture on Tuesday, February 16 showing an Afghan man trying to keep warm by working out with makeshift weights outside his tent. The tent looked like it was constructed of several layers of plastic sheeting. Blankets and cushions could be seen peeking out at the sides.
Plunging temperatures
Doctors without Borders (MSF) Sea also tweeted on Tuesday, saying that their patients were telling them "they cannot even sleep at night due to the cold." A child psychologist working on Lesbos with MSF Sea, Katrin Grutz-Brubbak spoke to Al Jazeera, telling them how hard it was for children in particular in the camp. She said things were so bad, it wasn't really about providing treatment, but a question of survival.
The situation is similar across Greece. UNHCR in Greece, retweeted a Twitter post from a group calling themselves Samos Volunteers. The post from Tuesday said that the "real feel of the weather for migrant residents of camps was -8 degrees Celsius," as temperatures plummet to below freezing, especially at night.
On Saturday, February 13, UNHCR Greece published information on Facebook giving refugees, migrants and asylum seekers information about where to find "open heated municipal facilities" in the Attica peninsula of the country. They provided contact telephone numbers in the port area of Athens, Piraeus.
Heaters and warm places to sleep
They said that temporary accommodation could be provided for those who found themselves homeless but that a free "rapid COVID test was required" in order to enter the center. Three centers were operating 24-hours a day in the Athens area and would be offering blankets, meals and a place to sleep for homeless people in Attica.
UNHCR has also sent radiators to camps across the country, reported the news agency AFP. A migration ministry source told the news agency that "additional sleeping bags and blankets have also been handed out."
UNHCR itself tweeted pictures of its distribution efforts over the weekend, saying on Saturday, February 13 they had distributed "heaters for a further 400 asylum seekers on the island of Lesbos."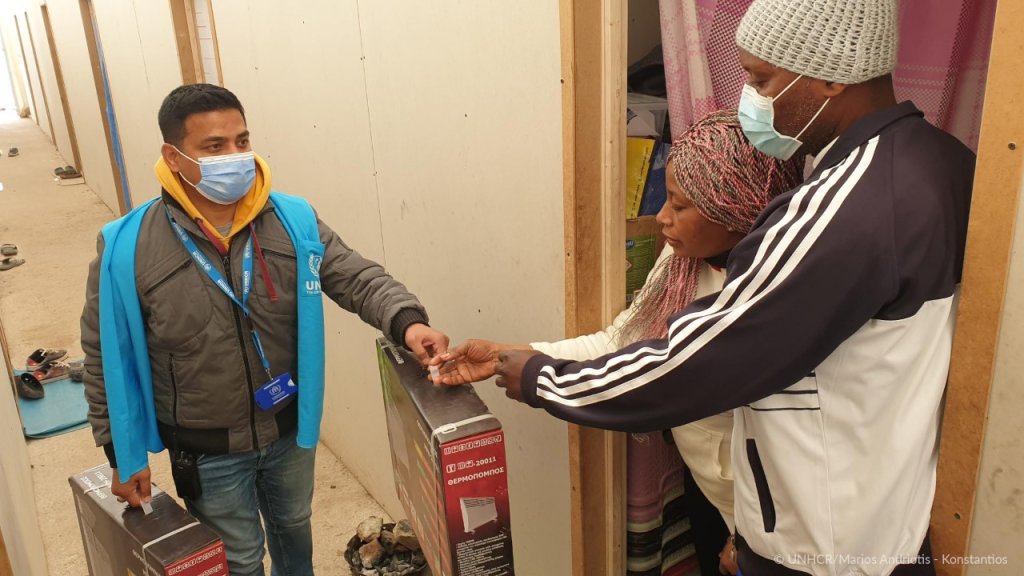 In a camp near Athens, around 200 refugees were moved from tents to containers and an indoor gym, wrote AFP on Tuesday, after their tents were "damaged by snow." The migration ministry told AFP that "nobody in Elaionas [camp near Athens] will stay in a tent tonight."
Three people dead
COVID vaccinations were also suspended in the Greek capital due to snow fall. The Norwegian Ambassador to Greece, Frode Overland Andersen, even posted pictures of himself skiing down a hill in Athens, to prove it was possible to ski in this weather in Greece.
Three Greek people were recorded dead on Tuesday, February 16, as a fallout of the extreme weather. Two men suffered cuts in their oxygen supply on Greece's second largest island, Evia, when power cuts occurred in their villages. A 56-year-old shepherd died of a suspected heart attack during a snowstorm on the Greek island of Crete, according to Ekathimerini.
"Our big concern is the electricity grid," said Prime Minister Kyriakos Mitsotakis to the press after an emergency cabinet meeting, reported AFP. "We need patience to resolve this problem which is truly exceptional," he said.
'Topsy-turvy weather'
The news agency Associated Press (AP) offered an explainer about why normally warmer Mediterranean countries are seeing such cold temperatures. They said this "topsy-turvy weather comes from the polar vortex."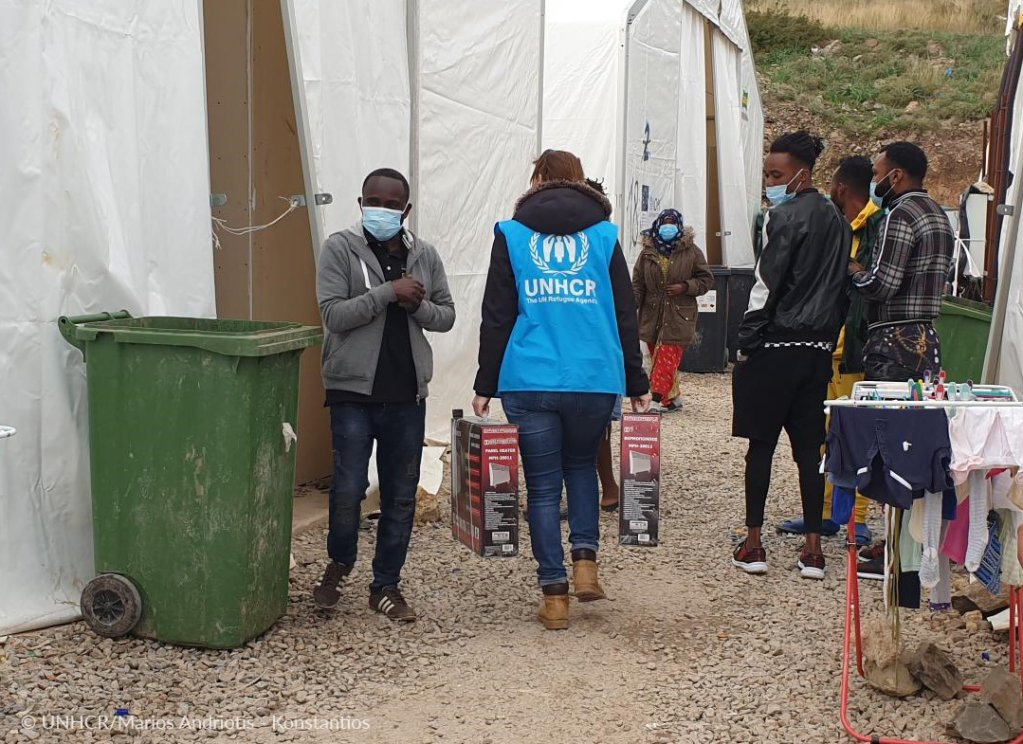 According to AP, the vortex normally stays swirling around the North Pole, but every now and then something slams it down, causing the cold temperatures to break out and head further south. Although scientists aren't entirely sure why this happens, AP reports they think it is a "mix of natural random weather and human-caused climate change."
This particular break-out of the polar vortex has "been a whopper," with meteorologists telling AP that it is "one of the biggest, nastiest and longest-lasting ones they've seen" since the 1950s.
In Greece, according to the news agency Reuters, at their coldest, temperatures have plunged to -20 degrees Celsius in some areas. It is hoped that the cold will start to subside from Wednesday onwards and temperatures will begin warming up "by the end of the week."