During her current visit to Bosnia, EU Commissioner for Home Affairs Ylva Johansson urged the non-EU country to further improve living conditions for thousands of migrants stuck there on their way to western Europe.
The European Union's migration commissioner Ylva Johansson on Thursday (February 18) called on Bosnia-Herzegovina to manage migration properly and share the burden of its migrant crisis equally across the country if it is to stay on course for EU membership.
During her visit, Johansson praised local efforts to rebuild the Lipa camp but stressed that she came with "a strong message of the need for managing migration properly".
"Migration is a normal thing, and you have to have proper systems in place to make sure that you can do that in an orderly way," Johansson said in an interview with Deutsche Welle (DW).
About 9,000 migrants from Asia, the Middle East and North Africa have been stuck in the Balkan country on their way to wealthier European countries. Most of them are concentrated in the northwestern Una-Sana canton, which borders EU member state Croatia, and in the capital Sarajevo.
Humanitarian crisis
In recent weeks and months, the living conditions of the some 1,500 migrants stranded in Una-Sana have become increasingly miserable and dangerous. Some of them have been staying in for over a year without a roof over their heads and access to the most basic necessities.
At the center of this humanitarian crisis was the Lipa migrant camp near the town of Bihac. The camp recently reopened after it was set on fire in late December and had to close, leaving more than a thousand people to sleep in sub-zero temperatures in abandoned houses and camp tents in forests.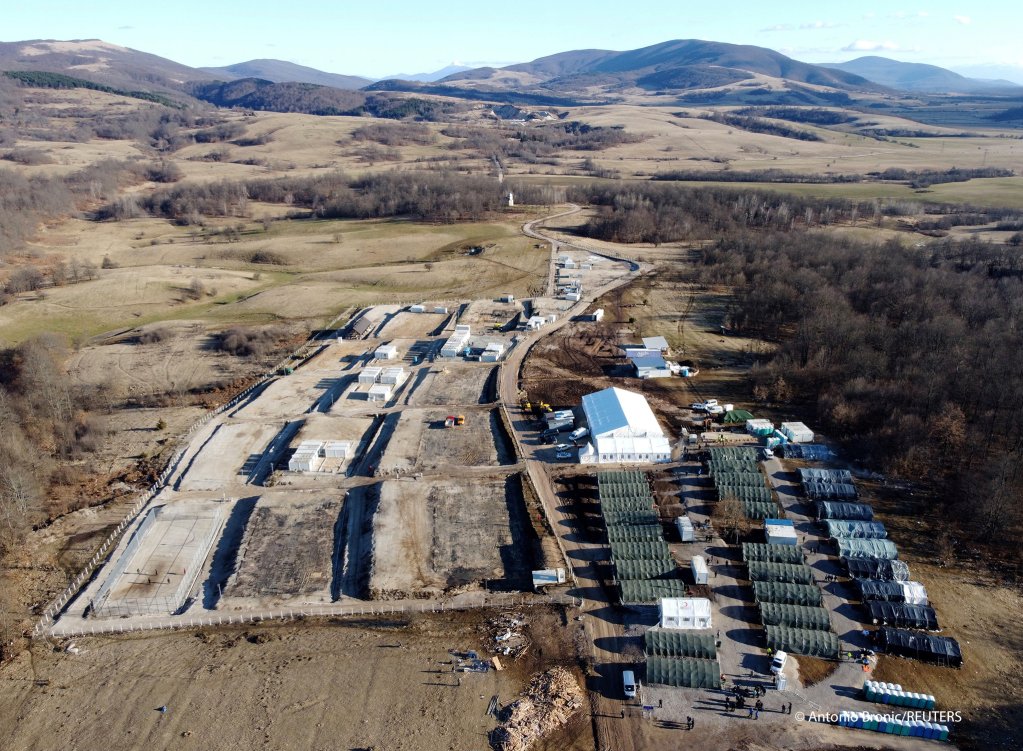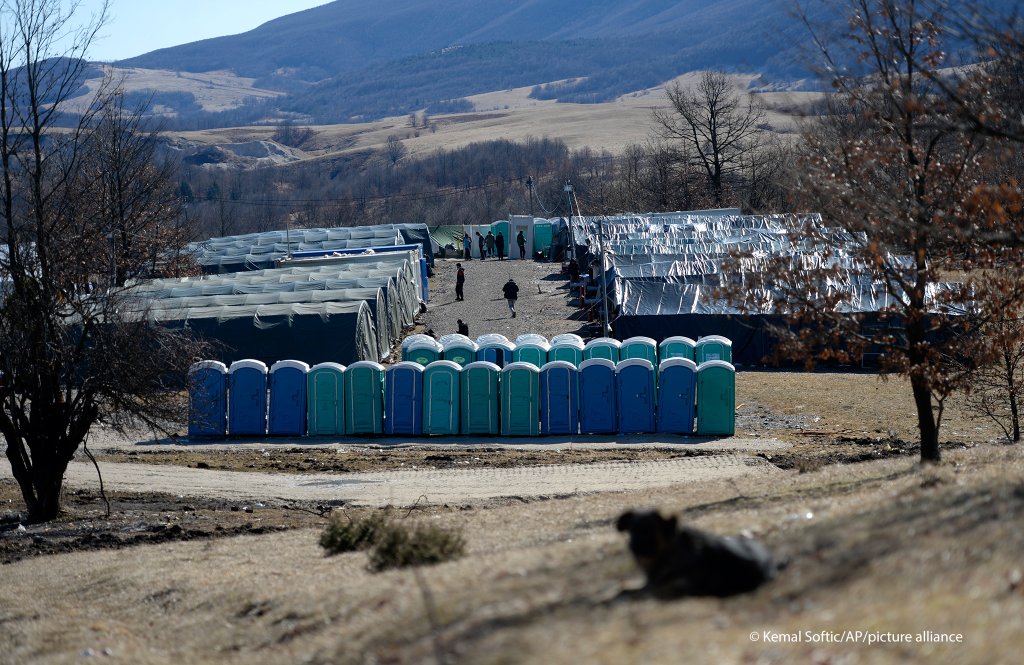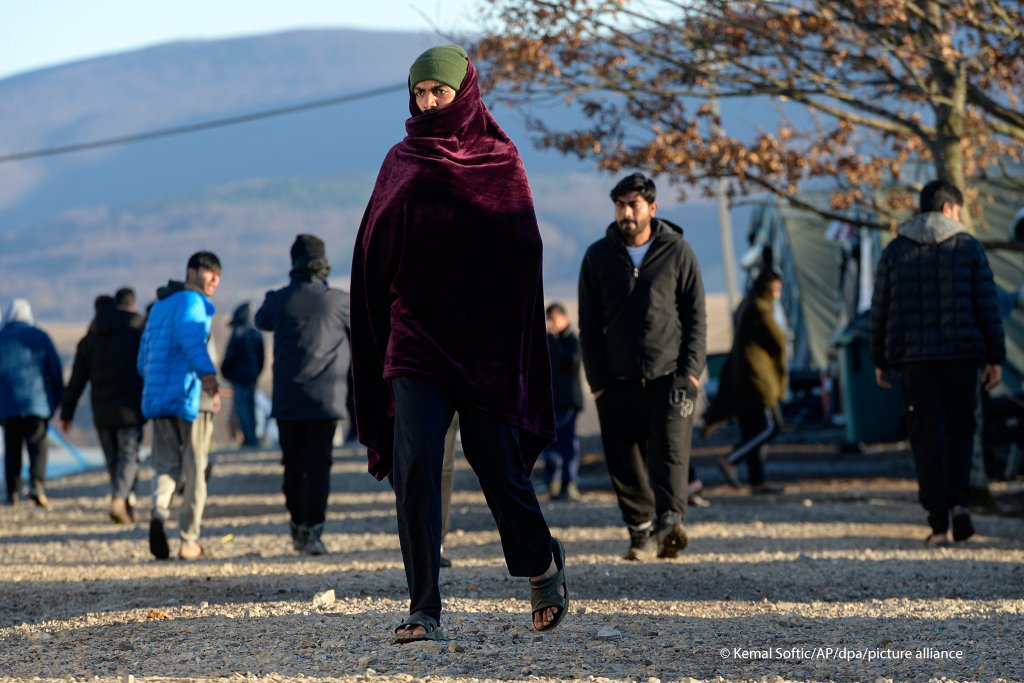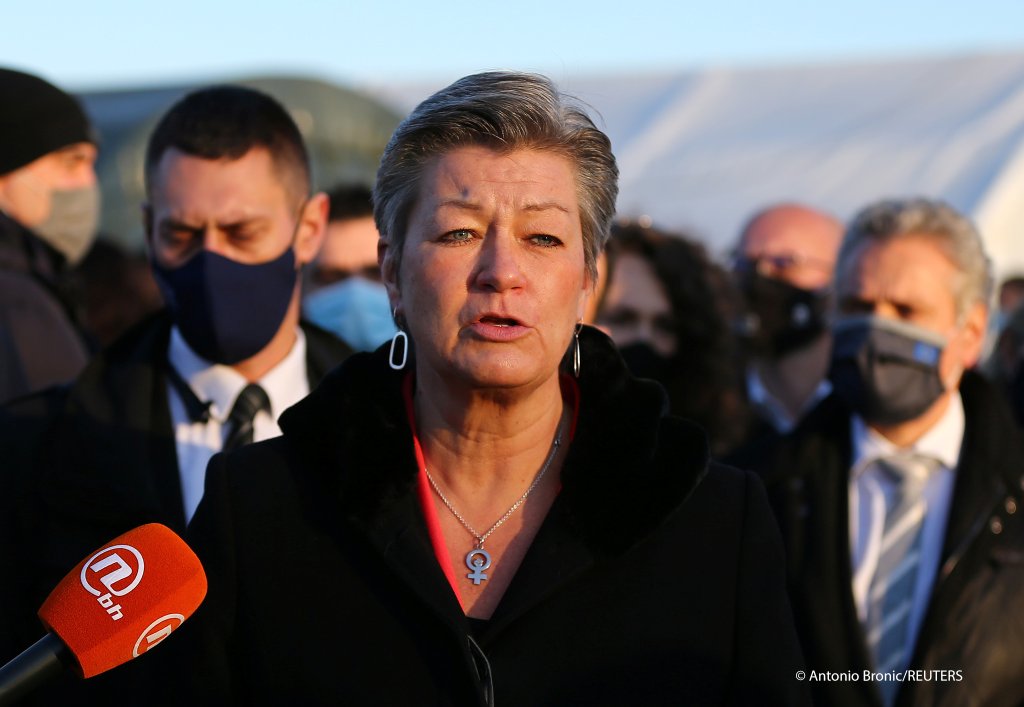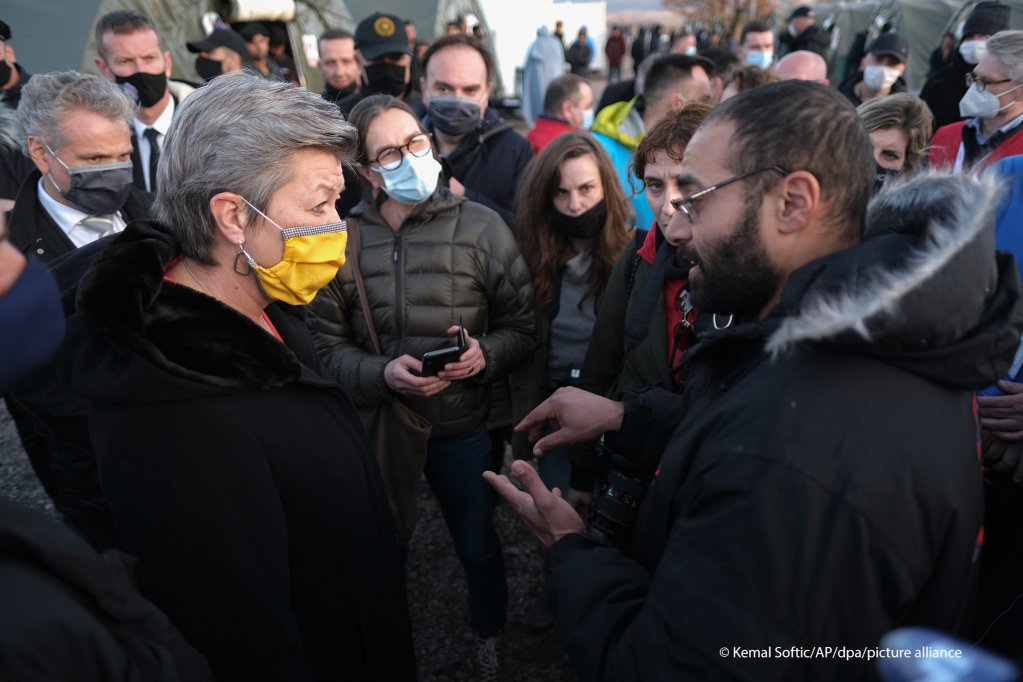 A German doctor who recently spent a week treating migrants in Una-Sana told InfoMigrants in mid-January that he was "certain that people have died" there. Later in January, local NGO "SOS Bihac" said they had indeed found corpses in the area.
Earlier this week, Catholic charity Caritas Ambrosiana said construction started for a canteen for migrants at the Lipa camp thanks to a fundraiser the organization had promoted.
Bosnia, which is seeking EU membership, is ethnically divided and one of the poorest countries in Europe. Since the Bosnian War in the 1990s, which killed some 100,000 people and displaced more than two million, the country has been described as disorganized. The Associated Press (AP) reported that some regions refuse to take any migrants at all.
Meeting with Croatia
Earlier on Thursday, Johansson met with Croatian officials in Zagreb to discuss "managing migration" and "a well-functioning border monitoring mechanism," she said on Twitter.
She also had a "specific meeting with the minister responsible in Croatia on specifically this topic" on Thursday to discuss "how they can set up an independent monitoring mechanism to make sure that they can supervise that people's fundamental rights are being respected," she told DW.
When asked by DW what the EU was doing against so-called pushbacks against migrants, Johansson said it was "not acceptable that people are being beaten up and pushed back."
Earlier this month, Croatia's interior minister called a visit by Italian members of the European Parliament to the Croatian-Bosnian border to check on living conditions of migrants in Bihac a "provocation against Croatian police" and "an attempt to discredit the reputation" of his country.
Croatia has been repeatedly criticized for allegedly expelling people illegally at its border with Bosnia. Last October, the Danish Refugee Council (DRC) published a report in which more than 75 persons in one week "all independently reported inhumane treatment, savage beatings and even sexual abuse" on Croatian territory.
On February 9, the International Organization for Migration (IOM) called on the European Union to adopt urgent measures to end violence on migrants at the EU's external borders. In a statement, IOM said the EU needed to "improve migration and asylum policy and governance and implement humane and integrated rights-based practices."
So-called pushbacks refer to the practice of preventing people from seeking protection on their territory by forcibly returning them to another country, generally immediately after they crossed the border. They are illegal as they violate international law and human rights, including the principle of non-refoulement and the right of migrants to claim asylum after they crossed a border.
EU 'not for everybody'
While Johansson acknowledged that "migration is something that always has been here [in the EU] and always will be here," she also told DW that "we do not have totally open borders."
Though "we welcome those in need of international protection, it's not for everybody who would like to move to the European Union to do just to that," she said. "If you come illegally and then have a negative [asylum] decision, you have to return."
Last week, Tomo Knezevic, director of the Catholic Caritas charity in Bosnia and Herzegovina, said his chapter has received "far too little support" in its efforts to care for migrants. The EU has provided more than €88 million to help Bosnia manage the migrant crisis since early 2018.
After Bosnia, Johansson is also expected to travel to Albania on Saturday, where she will visit the joint border control operation between Albania and EU border agency Frontex.
Frontex has come under intense pressure and scrutiny in recent weeks and months due to accusations about hushed up human rights violations, fraud, bullying and secret meetings with the arms industry.
With Reuters, AP