Spanish police in the northern African enclave of Melilla have discovered migrants hiding in waste containers in an attempt to reach the Spanish mainland. One man was found almost dead inside a plastic bag full of toxic ash.
The Spanish Guardia Civil police force found a total of 41 migrants in the Melilla port on Friday. Some of them had buried themselves in an open container with thousands of used empty glass bottles, including broken glass.
One man was discovered inside a bag containing ash from an incineration plant. He was unconscious, but the officer who found him initially thought he was dead, according to the Reuters news agency.
Video released by the police showed the man, his head covered by the hood of his jacket, coated in grey ash. He appeared to be disoriented and tried to defend himself when the officer opened the bag.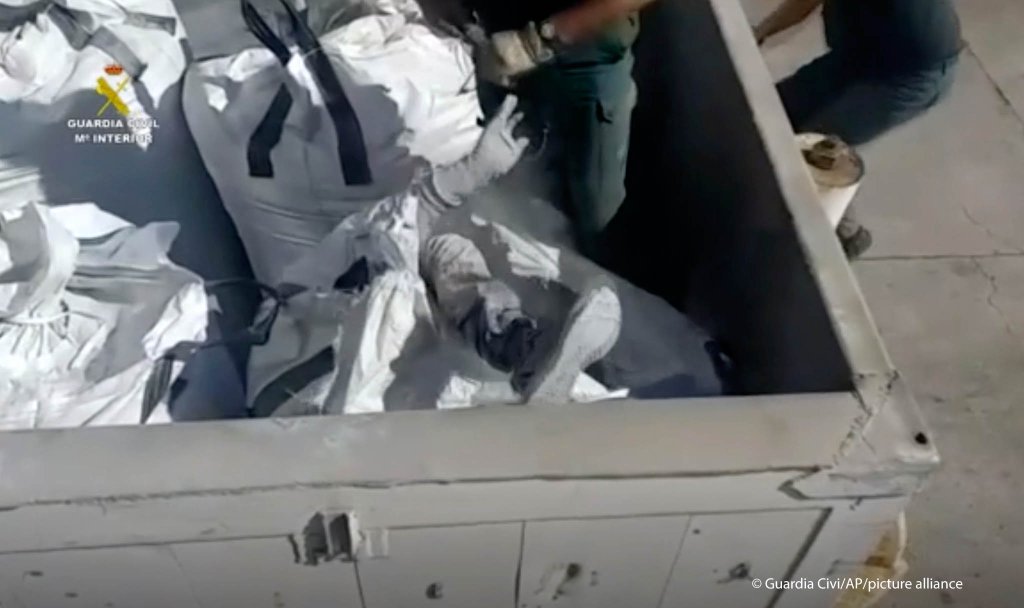 "The man's life was saved. He was almost dead," a police spokesperson said. "He doesn't even know where he is, he is frightened when he sees the officer's knife and the officer has to reassure him and tell him that he is here to help him," Reuters quoted the spokesperson as saying.
The nationality of the migrants was not released, but a police spokesperson said most were of Moroccan origin, according to the AP news agency.
The waste was on its way to the Spanish mainland to be recycled. The journey to the peninsula takes around seven hours.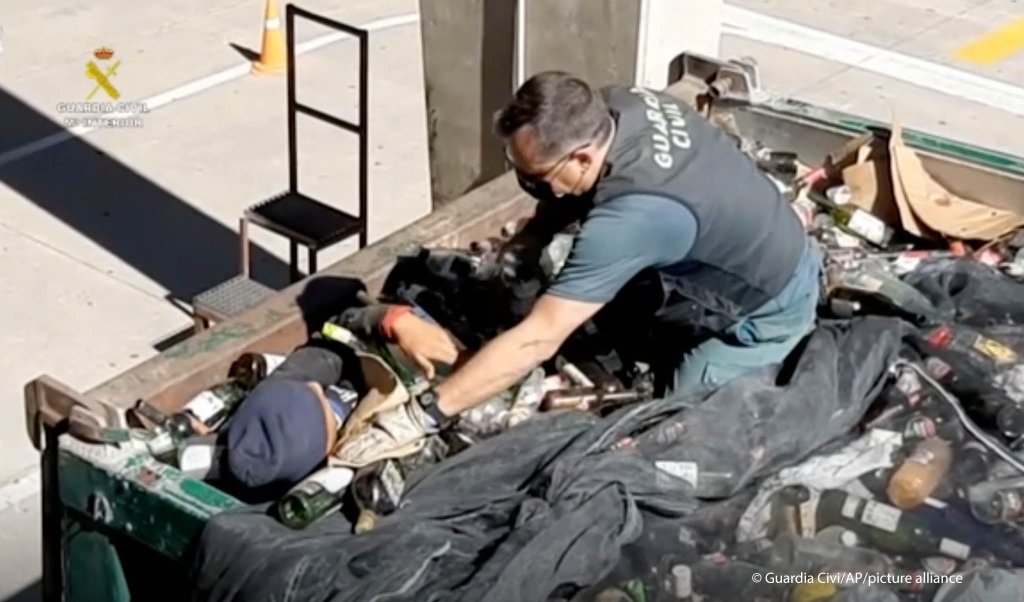 More than 1,780 migrants found in Melilla port
Melilla and Ceuta are two small Spanish territories in northern Africa. Large numbers of migrants have tried to enter the fortified territories – often climbing fences or hiding under vehicles and among cargo – in the hope of reaching mainland Spain.
So far this year, Guardia Civil says it has identified 1,781 migrants in the security area of Melilla port, while 11,669 migrants were found in 2020, according to news agency reports.
"We'll never get used to it,'' Juan Antonio Martin, a spokesman with the Guardia Civil in Melilla, told AP.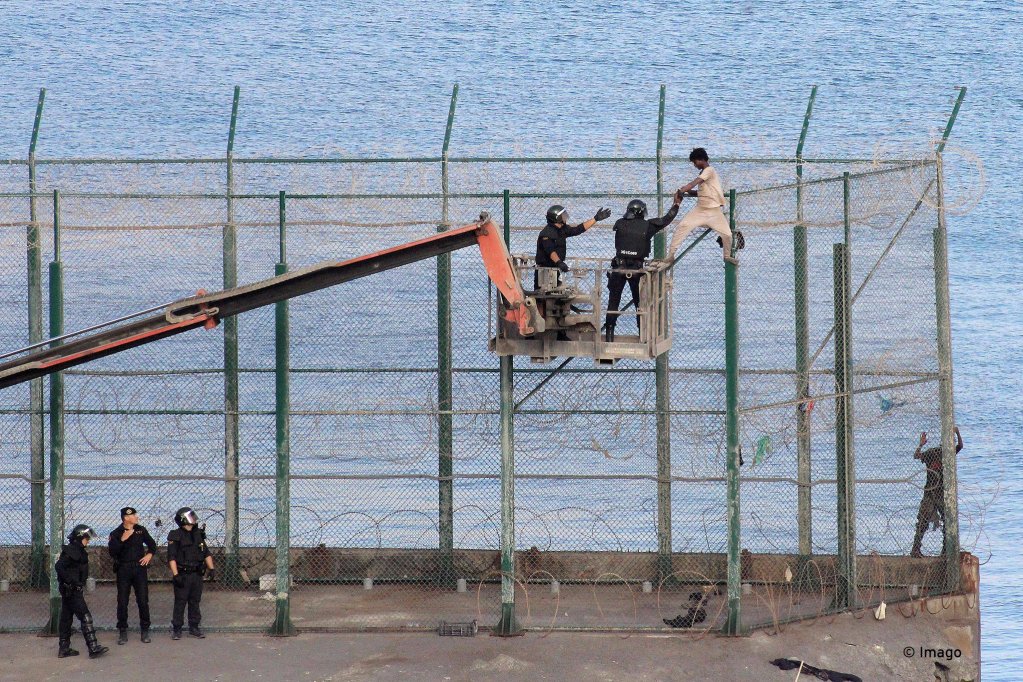 Pandemic makes crossing more difficult
The border between Melilla and Ceuta and Morocco has been closed since the coronavirus pandemic began in March 2020, making it more difficult for migrants to enter. According to Spain's Interior Ministry, nearly 1,500 crossed into Melilla irregularly last year, down from more than 5,800 in 2019.
Border security measures have been stepped up significantly in recent years, resulting in a drop in irregular crossings into the Spanish enclaves. Instead, Spain's Canary Islands in the Atlantic Ocean have become the main landing point for people fleeing northern and western Africa to Europe.
Last year, around 23,000 people reached the archipelago, most of them rescued by Spain's Maritime Rescue Service, and more than 500 died or disappeared in the attempt.
with AP, Reuters