In recent years terrifying accounts and images of migrants' suffering in Libya, especially in the country's detention centres, have spread across the world. The migrants' journey through Libya is divided up into several stages, with each leg characterized by its own cruel reality. InfoMigrants has spoken with a source in Libya, who is familiar with the mechanisms of the smuggling networks and how migrants are moved inside the country before they are finally put on boats to Europe. In this two-part series, we take you through the migrants' journey, with details we have never shared before.
Smuggling activities have picked up speed in Libya in recent years, as the ongoing war has allowed networks to operate relatively freely, especially on the shores of the Mediterranean.
The activities of these networks are divided up regionally and nationally, and in some cases they take on an international character, with the smugglers coordinating with counterparts in other parts of the world.
InfoMigrants managed to speak with a source in Libya, whose identity has been protected to ensure his safety, and who is familiar with how one of these networks functions. The source shared many insights into the workings of the network, supporting his testimony with documents, videos and audio recordings.
In this report, we describe what the migrants commonly go through from the moment they enter Libyan territory until they reach the smugglers' hideouts, awaiting their departure to Europe. The source provided us with sites, cities and routes through which the migrants pass, in addition to the names of the people responsible for these operations.
For those coming from Sudan, what is the role of the Janjaweed?
The source spoke about two main entrances for migrants arriving in Libya; Al Kufra for those coming from Sudan, and Sabha for those coming from Chad.
In Kufra, migrants, most of whom come from Sudan, are first placed in a number of well-known farms where the migrants are auctioned off in a "bidding" process. Some of the farms hold more than 200 migrants at a time, keeping them in very poor living conditions.
The journey for these migrants begins in an area in Omdurman in Sudan called "Souk Libya". Four-wheel-drives belonging to the Sudanese Rapid Intervention Forces, also known as the Janjaweed, transport them to a border area called Jabal Al-Owainat, which is located between Egypt, Libya and Sudan. From there they are picked up by members of the Tabu tribes, who take them directly to the city of Kufra, where they are put up for sale.
Those attending the auctions refer to the migrants as "merchandise". Some of the migrants are bought by armed men from eastern Libyan militias, who take them to the Nessma area, where they are sold again. They are then "stored" in large compounds than can hold between 200 and 300 people.
Sometimes, the migrants are kept in shipping containers. Human traffickers divide the migrants up into nationalities, because each nationality has its own transaction mechanism and price. Our source said migrants can be bought either collectively, or individually.
'Sale': A complex process that requires coordination between several networks
In Kufra, some of the migrants who arrive have to look for work in order to survive. Many of them are exploited by their employers, or are sold off to smugglers who detain them and force them to contact their families demanding money for their release.
Other migrants are classified as "the lucky ones." These are the migrants who already have money, and who can buy their way to one of the major smuggling cities, such as Tripoli, Grabulli, or Zuwara. But they too are often subject to terrifying ordeals that will change their lives forever.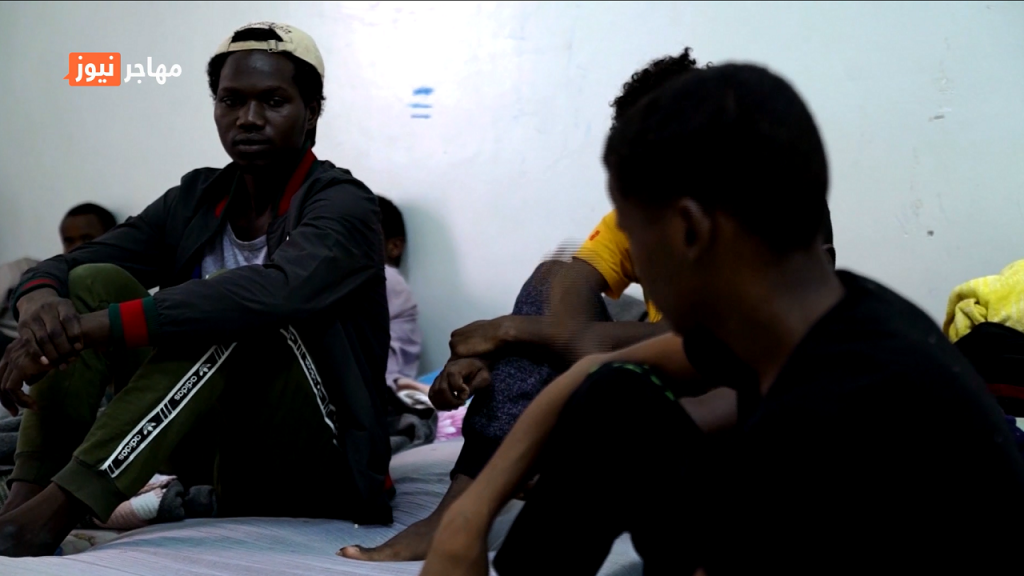 InfoMigrants has previously published a series of testimonies of migrants in Libya, which contain some of the atrocities that are committed against them there.
The smuggling process does not depend on one smuggler alone. Migrants are trafficked between a number of networks while they are in Libya, with each network having its own demands and degrees to which it exploits the migrants.
When the networks put the migrants in "storage", it is common for them to search the migrants thoroughly first. This involves stripping them of their clothing and confiscating all their possessions (money, mobile phones, etc.) under the pretext of keeping them safe (all of these possessions are confiscated permanently).
Ajdabiya – a new chapter of suffering
Back on the migrant route, having already been stripped of their belongings, the migrants are then transferred to the vicinity of the city of Ajdabiya. From there, another smuggler takes over and stores them in "facilities". While the migrants are on the move, they can be likened to "prey", in the sense that they are targeted in every city they pass through by different gangs which, even at the risk of having to fight with the smugglers, will try to bring the migrants to their warehouses to sell them again.
Once the migrants arrive in Ajdabiya, they have to look for ways to stay safe, and this will depend on the area they arrive in.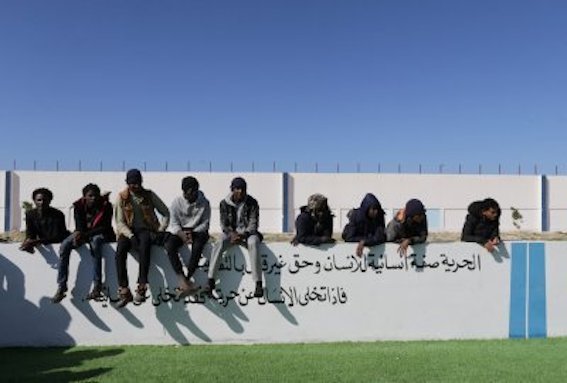 As a first step, they have to look for an area in the city which is reserved for their nationality (there are Sudani, Eritrean, and Somali areas in several regions), and in each region there is a facility that receives migrants in exchange for money: either you pay, or you get kicked out.
The living conditions in these facilities are not fit for humans. Often, there is only one toilet and food is scarce. The migrants are plagued by insects. This takes its toll on the mental and physical health of the migrants – most end up suffering from skin, respiratory and other diseases, as well as psychological problems.
In the next part, our source in Libya reveals how the detention mechanisms work and the connection between some smuggling networks and law enforcement officers.