The policy of migrant returns between EU countries is complex and creates "blurred lines," an expert in EU law and migration has told InfoMigrants. In the light of two recent cases of returns from Austria to Hungary, we decided to take a closer look at the subject.
It started with two cases highlighted by the Hungarian Helsinki Committee (HHC) in December 2020 and January 2021. They were just two of several thousand cases HHC documented, but since they involved migrant returns from Austria to Hungary and then to Serbia, InfoMigrants wanted to understand the mechanism of returns within the EU.
We decided to try to establish how people from Syria and Afghanistan could have been removed from Austria, handed over to the Hungarian authorities and then subsequently pushed back to Serbia.
The cases in question on December 23 and January 21 took place after the Court of Justice of the European Union (CJEU) ruled that Hungary was acting "illegally" and breaching European and international law by refusing to offer migrants found in the country the right to seek asylum.
Five Syrians and three Afghans
The Hungarian authorities simply note the numbers of migrants concerned in a case and when they were taken back to Serbia. They publish these figures on the Hungarian police website and since the CJEU judgment, the HHC has been documenting how pushbacks have continued in breach of EU law.
InfoMigrants asked the Austrian Interior Ministry if it had any more information on the migrants in these two cases. The ministry told us that in the first case on December 23, five migrants from Syria were "apprehended" by the Austrian national police in the Burgenland region "without any valid travel documents." They were then "returned" to Hungary.
In the second case, the Austrian Interior Ministry said the Burgenland Police recorded apprehending three Afghan nationals near the Nickelsdorf area, between a hotel called Schlafgut and a Shell petrol station. Again, these three Afghans were found "to have no valid travel documents and so were trying to travel through Austria illegally. They were also returned to Hungary."
The Austrian Interior Ministry made clear in an underlined sentence in its reply to InfoMigrants that these are "not pushbacks" (Zurückschiebungen) but "returns" (Zurückweisungen). They added that they "would not in the present moment operate any pushbacks to Hungary." However, they also said that they have not changed their policy of returns in the light of the CJEU ruling on Hungary.
Aliens Police Act
The Austrian authorities said that they were able legally to return these eight migrants to the Hungarian authorities based on several paragraphs in the Aliens Police Act (Fremdenpolizeigesetz 2005) which is known as FPG.
They quoted two sections in that law, 15 and 41. Section 15 concerns the "Requirements for lawful entry and exit." Section 41 relates to the "Prevention of entry and rejection at the border."
The difficulty in this case is getting to the bottom of whether people knew they could seek asylum, or were really given the opportunity to seek asylum, before they were taken and handed over to the next European authority. The Austrian authorities state categorically that these eight people did not attempt to seek asylum. Therefore, for Austria, the law was clear cut. The migrants did not have valid travel documents and should be returned over the border to the country where they first entered the EU, namely Hungary.
However, you do not need valid travel documents to apply for asylum, so the onus is on prospective asylum seekers to insist on their rights, and be offered the chance of a valid hearing and assessment. Researchers investigating this area say it is sometimes difficult to find out whether these possibilities were offered to migrants apprehended by police – possible armed – in a language they don't understand, knowing that they have effectively crossed the border illegally.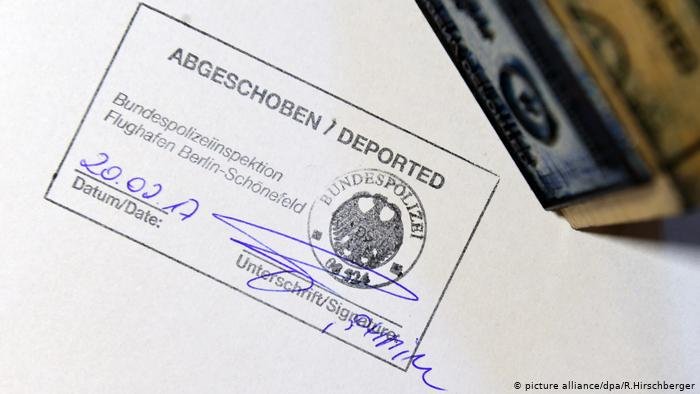 Returns – a cornerstone of EU migration policy
Returns are a cornerstone of EU migration policy. According to EU policy documents, effective management of migration does not function without effective returns. However, the types of "returns" most often referred to and documented are either "Dublin returns" or returns from the EU to third member states, outside the bloc.
In 2019, 491,000 migrants or failed asylum seekers were asked to leave the EU. However, only about 142,000 were actually returned, corresponding, according to the EU, to an "effective return rate of 29%."
Returns between EU member states according to the Dublin regulation are monitored, but they tend to involve people who have been living in one EU country for a period of time and are asked to return to the country where they made their first application, rather than people apprehended just after they crossed the border.
Dublin returns happen when an EU member state asks another member state to take on the asylum claim of an applicant who is found to have made their first claim within the EU in another state. In 2019, according to Eurostat statistics there were 142,494 outgoing "Dublin" requests and 132,940 incoming ones registered.
According to EU statistics, there were 141,700 registered "illegal border crossings" in the EU in 2019. The majority, over 100,000 of these, were where migrants entered the EU via sea, such as from north Africa to Italy or Spain, or from Turkey to Greece. The minority of those recorded were land border crossings, mostly from the eastern borders of the EU or the Balkan route into the bloc.
From January to November last year, 114,300 "illegal border crossings" were registered. However, it is unclear how many people were "returned" to a neighboring EU state immediately and how many subsequently applied for asylum, or entered the welfare system in Italy or camps in Greece.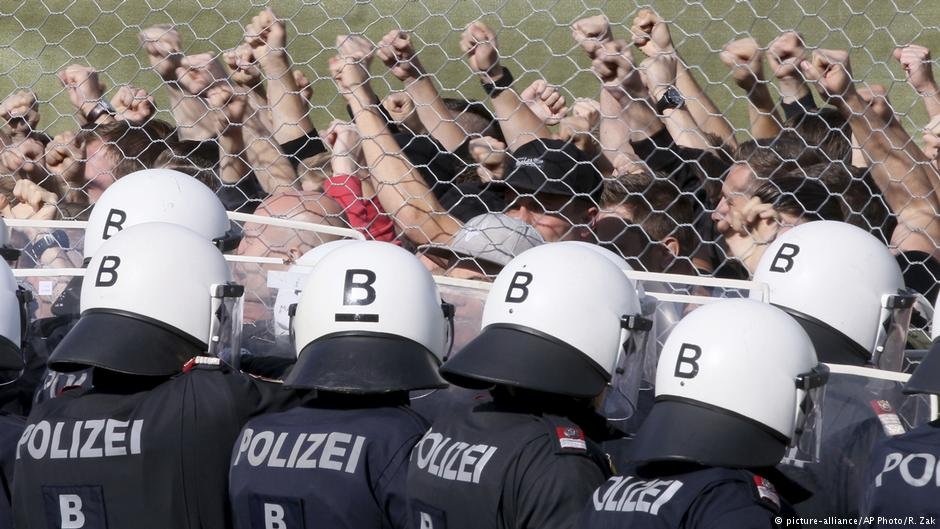 'This...drags other EU members states into violations of EU law'
In addressing the Austrian decision to return eight people to Hungary, András Léderer, senior information and advocacy officer at the HHC, says it is important to note that, irrespective of whether a migrant asks for asylum, "the Austrian authorities must have been aware of the judgment of the CJEU." Léderer adds that "despite [the court's] findings, Hungary continues to remove all unlawfully staying third-country nationals to Serbia in a way that breaches not only the right to asylum, but the Return Directive as well."
Léderer concludes that "the return of these people from Austria to Hungary directly led to their unlawful removal to Serbia. This is a fact, regardless of whether these people asked for protection in Austria or not. This is how Hungary's ongoing non-compliance with the CJEU judgment drags other EU member states into violations of EU law."
On the question of EU law and migration, Professor Sergio Carrera is an expert. He is Senior Research Fellow at CEPS, a European think tank; as well as professor at the Migration Policy Centre (MPC), a part of the European University Institute in Florence; and visiting professor at the Paris School of International Affairs (PSIA) at Sciences Po in France.
'A complex situation'
Carrera says that there are often "blurred lines" when it comes to the implementation of returns, partly because much of the policy and law around pushbacks and returns tends to focus on the EU's external borders. The theory is that within the EU's internal borders, each country is considered "safe", and therefore, taking someone who has no right to be in your country and sending them back to a fellow EU country should be, and essentially is, legal.
Because of this presumption of trust in the Schengen (internal border control free) system, many EU countries in practice have "informal arrangements" between police forces either side of the border, which means some people can be picked up in identity checks and "returned" to the neighboring EU state without many people even knowing that is what is going on.
This is a very "complex" situation, agrees Carrera. It is not helped by various judgments in the EU courts, including one he wrote about in a paper in March 2020, in which policy makers cite one legal decision regarding collective expulsions to justify returns and border controls at other points across the bloc.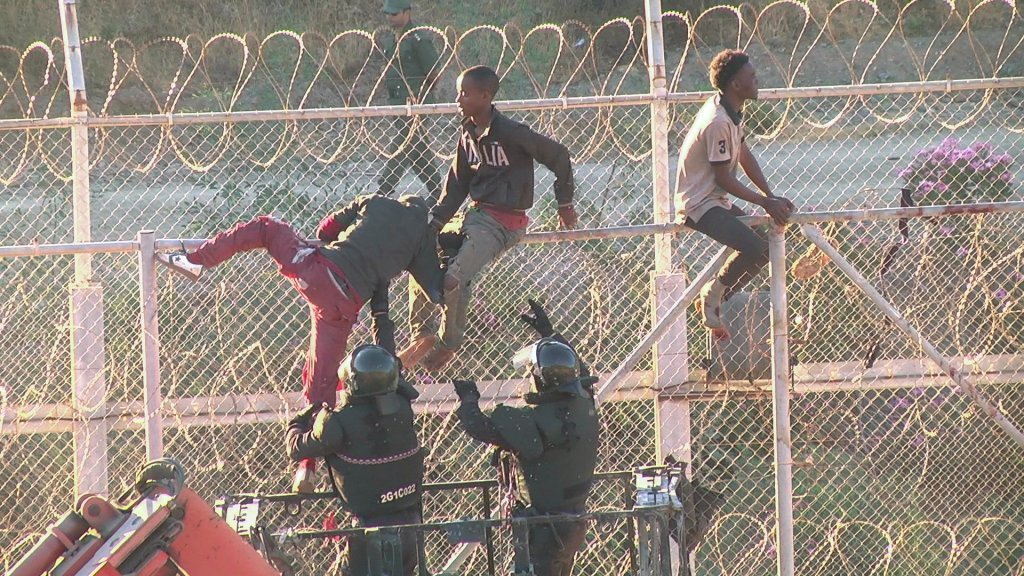 Carrera's paper discussed a judgment from February 13, 2020, in which the European Court of Human Rights (ECtHR) concluded that "expedited expulsions to Morocco (pushbacks or 'hot returns') by Spanish authorities at the border fences in Melilla did not amount to a violation of the prohibition of collective expulsions under Article 4 Protocol 4 of the European Convention on Human Rights (ECHR)."
This was about returns or pushbacks at an external EU border, while the cases between Austria and Hungary are at an internal border. However, Carrera calls the Austrian decision to exercise returns to Hungary "surprising." He explains that because the two cases occurred after the CJEU ruling on Hungary's actions, it could be supposed that the men sent from Austria to Hungary would not stop there. In fact they were, according to the Hungarian police, sent immediately to Serbia.
Chain refoulement?
Carrera argues that "all overwhelming data we have confirms it is not safe for people to be sent back to Serbia, because there is no functioning asylum system there, but also because Serbia engages in chain refoulement." This was confirmed by Serbia's Constitutional Court in January 2021. Carrera says that under international law, it is an obligation of both the Hungarian and the Austrian authorities to take this information into account before returning people.
"Any particular argument from the Austrian authorities in this case is flawed," says Carrera, because "they cannot justify their arguments by saying it is safe in Hungary. Hungary clearly is not safe because Hungary is engaging in a systematic policy of expulsions and is still not faithfully complying with EU asylum and borders law."
InfoMigrants asked the Austrian Interior Ministry if they had changed their behavior regarding returns to Hungary following the CJEU judgment and they said no. But in this instance, since the people did not ask for asylum in Austria, Austria deemed that argument to be irrelevant.
Asking for asylum
But anyone can ask for asylum, explains Carrera, with or without the correct papers. "Any articles the Austrian authorities may provide to you are invalid. In the sense that Austria has an obligation to assess a person before returning them to Hungary, they have a right to due process and an assessment, irrespective of their situation. They must assess what is the situation in the country to which we are sending them. Clearly they will not receive humane treatment by the Hungarian authorities," says Carrera. "The Austrian authorities cannot pass the buck, they are responsible."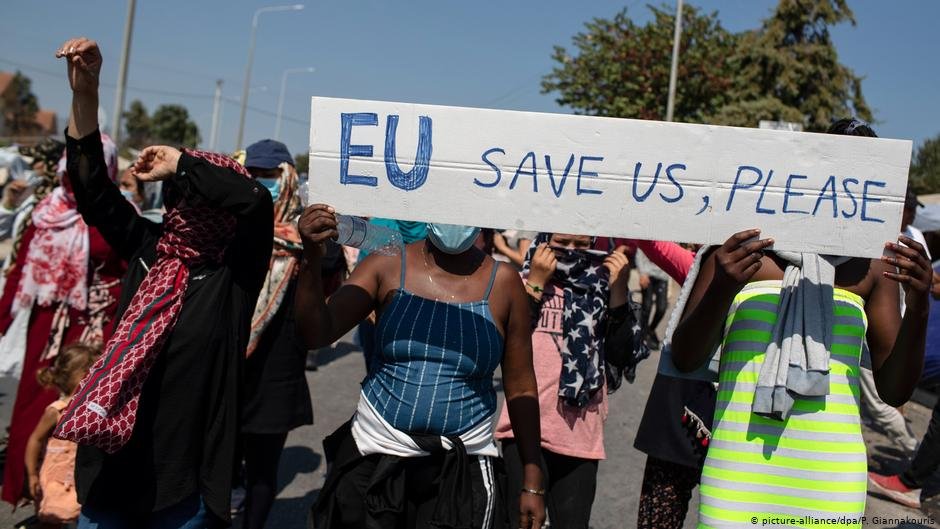 Frontex leaving Hungary is hugely significant, Carrera believes, and should have an influence on the policies of other EU member states sending back or expelling people to Hungary in the future. Carrera thinks that some EU countries are "playing" with definitions of what a pushback and a return really is. Under EU law, the current definition of a pushback refers to what happens at the EU's external borders, he says, but he admits that the definition is more controversial when it comes to internal borders.
According to the European Center for Constitutional and Human Rights (ECCHR), a pushback is a "set of state measures by which refugees and migrants are forced back over a border – generally immediately after they crossed it – without consideration of their individual circumstances and without any possibility to apply for asylum or to put forward arguments against the measures taken." According to this definition, there is no mention of whether the border is external or internal to the EU.
Hungary can 'no longer be trusted'
For Carrera, because Hungary can "no longer be trusted," the internal border between Austria and Hungary "becomes external," and the arguments that Austria might previously have put forward in operating intra-EU expulsions, which are based on a mutual trust in the Schengen and EU asylum systems, are no longer valid.
Carrera points out that even if someone has not made an asylum claim in a country like Austria for example, that state still has an obligation to assess them, to make sure they are not minors and that they have not been trafficked or have any other vulnerabilities.
"What we are seeing here is this situation of blurred lines," says Carrera. "Is it their territory, is it a transit zone, is it a border crossing?" He recalls Spain's arguments regarding the collective expulsions to Morocco via the current 'hot returns' policy. Spain artificially created a transit zone in the border fences at the enclaves Ceuta and Melilla and then argued that the people found there had not actually entered Spanish territory. But that is irrelevant from the perspective of human rights jurisdiction, as the land still comes under Spanish authorities' control and EU law, argues Carrera.
Asylum rates in Austria
Carrera also points to the asylum rates in Austria as evidence that the origins of the people in these two cases, namely Syria and Afghanistan, should have had an influence over how they were treated in their assessment in Austria.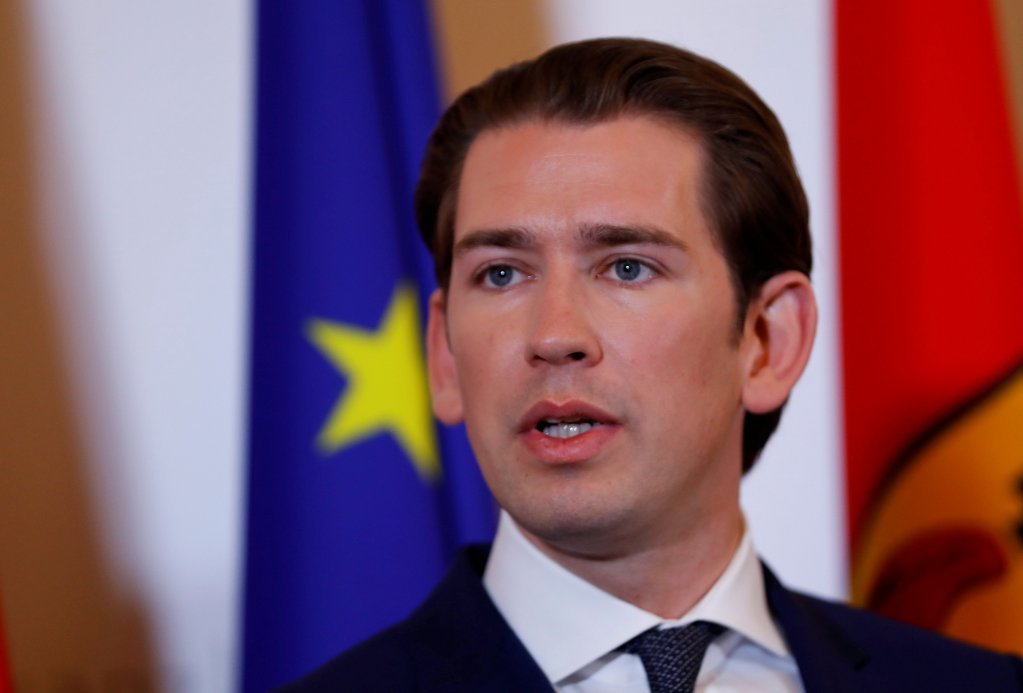 On the Austrian Interior Ministry's website the latest annual statistics for asylum relate to 2019. In that year, 23% of the 12,886 asylum applications were granted to Afghans and 21% to Syrians.
Requests for asylum in Austria in 2019 were decided with a 40% positive rate, and a 43% negative rate.
In fact, that year, 4,070 Afghans received positive asylum decisions from Austria and 2,534 Syrians also did. Only 235 Syrians received a negative asylum decision from Austria in 2019 and 3,601 Afghans received a negative asylum decision that year.
In percentage terms, according to the Austrian authorities, that translates into 89% of Syrians receiving a positive asylum response and 46% of Afghans. Just 8% of Syrians received a negative asylum decision and 41% of Afghans. Which perhaps makes it all the more surprising that the five individuals from Syria were sent back to Hungary without appearing to have sought asylum. On the basis of statistics, four of them might have been expected to receive a positive asylum decision, had they asked for it.
More accountability from the police?
According to Carrera's research, in the context of Schengen (temporary) internal border controls and spot checks, there are weaknesses in accountability, monitoring and complaint mechanisms covering the ways in which police authorities in various EU Member States are following the standards outlined in EU law when conducting identity controls and deciding who is in the country legally or irregularly. Carrera thinks that most of the Schengen evaluation and human rights monitoring initiatives have been taken up with checking what is happening at the external borders, and what goes on at the internal borders is much less clear and documented.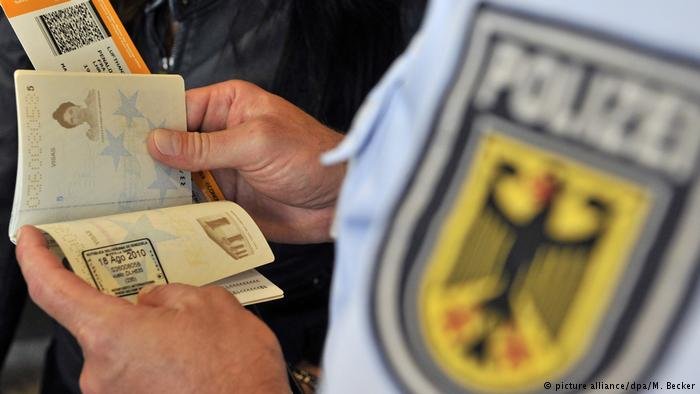 The European Asylum Information Database (AIDA) confirms in its country report for Austria (dated 2018) that police are responsible for processing asylum claims at Austria's borders in the first instance.
The Austrian and Hungarian authorities clearly maintain that they have acted legally. However, Carrera thinks that what is happening between Austria and Hungary amounts to an "illegal expulsion" and can be called a "pushback," even if it is not what the Austrians would define as such. He indicates that if it looks and feels like a pushback, then essentially it is.
"We know nothing about what is happening in terms of the implementation of police checks in Schengen internal border zones and identity checks, not only between Austria and Hungary, but also in Germany, between Germany, the Netherlands, France ...". In his view, lots of things need to be changed regarding migration policy within the EU, starting with looking closely at the new EU Migration Pact.
In practical terms, Carrera believes that the authorities in all EU Member States have an "obligation to assess constantly whether anyone could face treatment or unfair treatment if they are sent back," and to act accordingly.