A heavily pregnant Afghan asylum seeker was released from hospital after setting fire to herself at a migrant camp on the Greek island of Lesbos on Sunday. She was reported to have mental health issues, while the suicide attempt was blamed on a "misunderstanding."
The 26-year-old Afghan asylum seeker had reportedly taken her two children outside her tent on Sunday before setting fire to it with her inside, according to local police information.
Reports said that other residents at the camp assisted police and firefighters in putting out the blaze. The attempted act of self-immolation could therefore be contained, without other areas of the camp being affecting by the fire.
A tragic misunderstanding?
According to information from the hospital, the eight-months pregnant woman was reported to be suffering from mental health issues after having had her request to be relocated to Germany refused.
However, a government source said that this had been a misunderstanding: Authorities had actually asked her to say in Greece until her child was born, which according to the source quoted by the AFP news agency the woman had not understood correctly.
The woman is due to present at the prosecutors' office at Mytilene, the capital of Lesbos; it is unclear where her psychological state may exempt her from being charged with damaging her tent, which technically is government property.
Read more: Greece: Government criticized as 'Moria 2.0' flooded again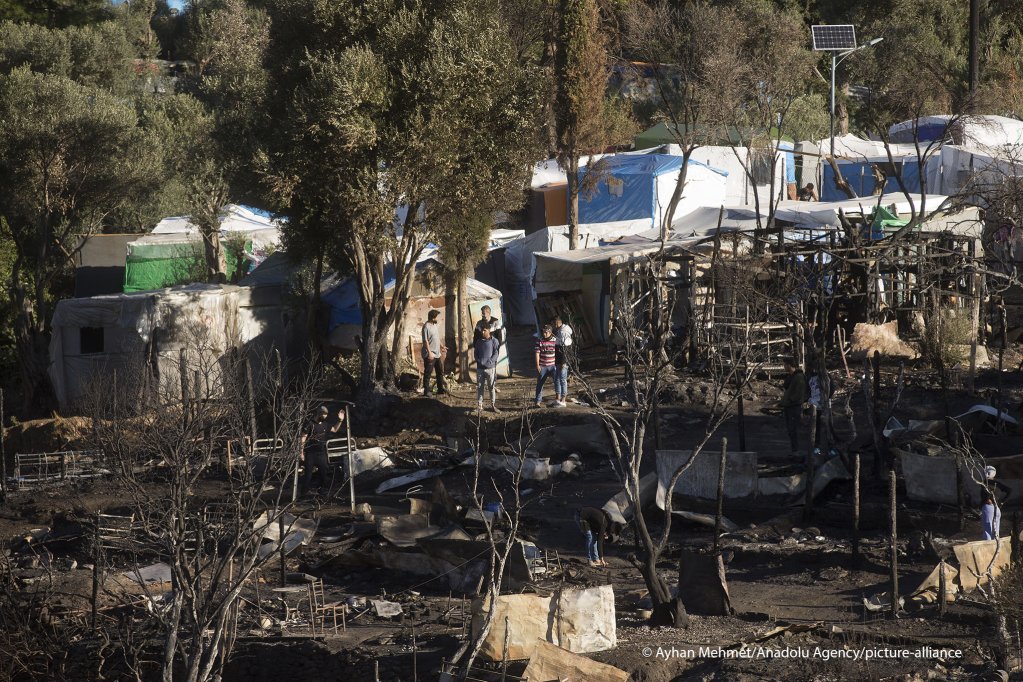 Winter of discontent
The Kara Tepe camp on Lesbos was erected within few weeks last year to host more than 6,000 asylum seekers, who found themselves without shelter overnight after a series of fires fires destroyed the island's notorious Moria camp. Both the previous location and the new camp, however, suffer from overpopulation. There are also reports of issues with sanitation.
Those conditions are said to only be deteriorating at the Kara Tepe camp, according to migrant rights campaigners as well as camp residents. The winter conditions in particular are making life at Greek migrant camps difficult for the thousands of migrants and refugees in Greece.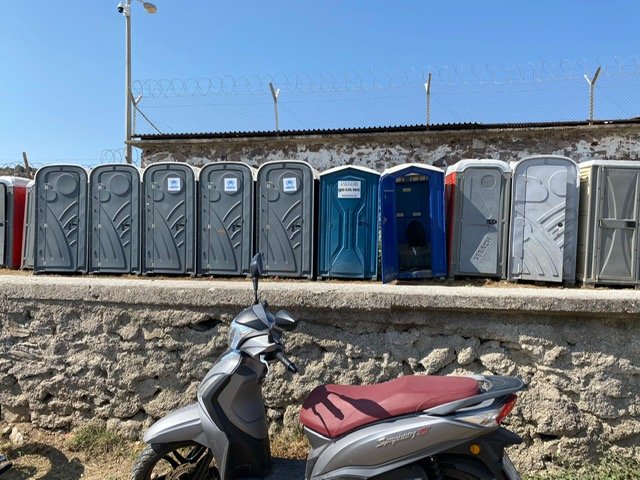 Elsewhere in the country, there are also reports of worsening conditions: Earlier in the week, a child was found dead following a fire at a refugee camp north of the capital, Athens.
There have been mounting reports of fires breaking out at Greek camps. This doesn't, however, necessarily imply a surge in arson. Rather, many migrants fail to get improvised fires meant to keep them warm under control, as temperatures have dipped below freezing at night earlier this year.
with AFP