In the central Mediterranean, the race against time to reach the EU is turning to a race against Libya's coast guard. With mounting reports on stand-offs between Libyan maritime authorities and NGOs in international waters, fewer migrants are succeeding in making their way to Europe. They are instead returned to Libya.
The perilous journey to Europe across the Mediterranean is often at its riskiest early on into the crossing. The vast majority of migrants traveling on this route depart from the Libyan coast, using tiny, unseaworthy vessels, risking life and limb in hopes of reaching the EU. Some of the boats capsize amid towering waves and unforgiving winds, while others simply suffer engine failures or run out of petrol, leaving the migrants aboard having to rely on the kindness of strangers in an unkind setting.
But in addition to all those dangers, there's also the major risk of having your goal thwarted by Libyan authorities. Not only does Libya's coast guard try to stop the boats and dinghies from sailing in the first place, it also tries to intercept them at sea -- whether they might be in danger or not. Attempts to reach Europe are increasingly turning into a race against Libya's coast guard. If the force succeeds in intercepting them at sea, the boat migrants' payments of thousands of euros to smuggling rings are wasted within moments.
Now there are also fresh reports that Libya's coast guard is increasingly interfering in the actions of NGOs operating rescue missions at sea, risking people's lives when they should be taking them to safety. The Michigan Journal of International Law (MJIL) reports that "(t)he Libyan government has banned NGO-operated vessels from conducting SAR within its territorial waters and its Coast Guard has fired upon, boarded, and threatened to kill the crew of any NGO-operated vessel that violates this ban.
"These actions, however, violate the rights of NGO-operated vessels under the United Nations Convention on the Law of the Sea (UNCLOS) to conduct SAR missions in Libya's territorial waters."
Rescued -- only to be tortured
In recent days, Libya's coast guard has reportedly intervened in eight such rescue attempts by the Open Arms NGO vessel alone. There are also reports of harassing and threatening the Open Arms crew in the international waters of the Mediterranean. Other NGOs are also reporting growing clashes with Libyan authorities at sea.
Those intercepted at sea by Libya's controversial coast guard -- which receives funding and training from the European Union and from individual governments to help stem the flow of migrants to Europe -- are usually forcibly returned to Libya, where they are routinely placed in detention centers notorious for suffering including abuse, torture, slavery, extortion and rape.
Earlier this week, some 350 African migrants, including over 100 children, were reportedly freed from a secret prison in southeast Libya. The UN migration agency, IOM, said many of them were malnourished and had been abused.
Minors are often disproportionately affected by these perils they might face once they find themselves back on Libyan soil. According to UN migration agancy IOM, nearly 3,600 people, including dozens of women and children, have been "rescued" by Libya's coast guard and taken (back) to these dangerous camps in the first seven weeks of 2021.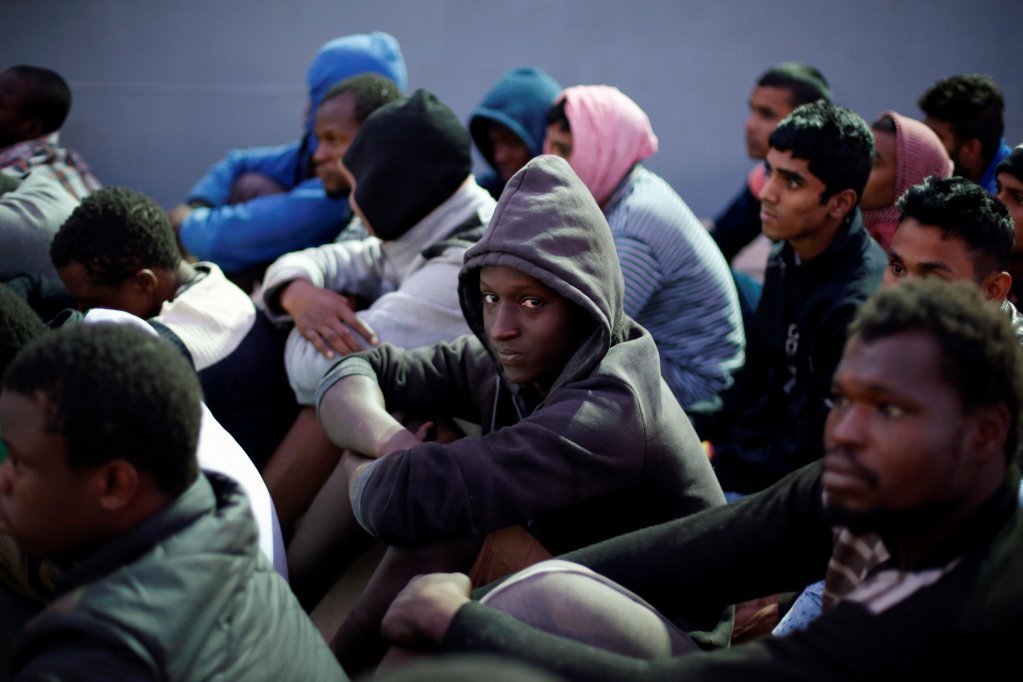 Compared to that, about 2,530 people have made it to Europe after departing from Libya in the same period of time.
Read more: Libya - 3,200 migrants held in detention centers
More stand-offs at sea
As Libya's coast guard and international organizations are increasingly facing each other off at sea, however, some of the small vessels still manage to slip through.
A three-month-old boy named Moise from Cameroon was one of the children that the Spanish Open Arms rescue ship managed to take into safety in recent days, along with his mother, according to the Associated Press (AP). Five-year-old Timi from Ivory Coast and her mother were also successfully intercepted by Open Arms from a rubber dinghy just days ago - "under the intimidating gaze of the Libyan coast guard a few yards away," according to AP.
Timi and her mother had reportedly first embarked on their journey six months ago, making their way slowly across the desert as they were fleeing female genital mutilation (FGM) in their native country; according to UNICEF, more than half of all young girls are affected by the practice, which in some cases ends up deadly.
Three rough days at sea later, a total of 146 people rescued by Open Arms on its 80th mission in the central Mediterranean last week managed to reach safe harbor in Sicily, Italy – among them children like Timi and Moise.
Read more: Over 400 rescued migrants brought to Sicily
Thin line between luck and tragedy
Those arriving in Sicily must first be quarantined for two weeks on other boats to make sure they don't suffer from COVID-19. While this may be uncomfortable and make for some early disillusions at the beginning of the new lives that these migrants had so long dreamt of, it is still a far better fate than some others suffer.
Since the start of 2021, at least 160 people have died trying to cross the central Mediterranean so far, with the most recent such tragedy at sea resulting in 43 deaths on February 20, when a rubber dinghy carrying a total of 120 people started taking in water.
Many of the bodies of the deceased are still missing -- as are many migrants who remain unaccounted for in Libya.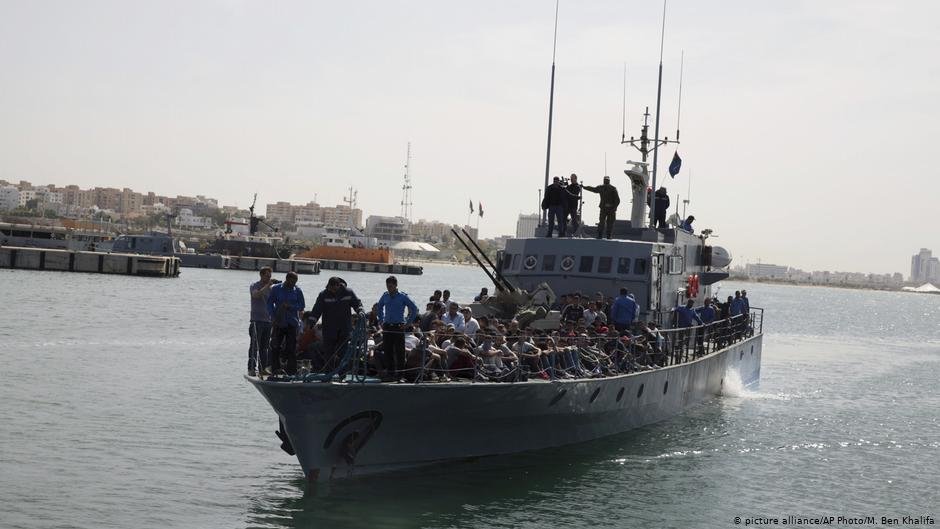 More than five years into the so-called refugee crisis and ten years after the fall of the dictatorial regime of Moammar Ghadafi in Libya, hardly any refugees and migrants are succeeding with their plans, as the majority of those stuck in Libya face a life of misery and danger.
with AP