A year after the deadly clashes between migrants and Greek border guards at the Greek-Turkish border, EU lawmaker Erik Marquardt has called on the bloc to launch infringement proceedings against Greece over alleged human rights abuses against migrants.
Had the bullet hit him slightly higher or lower, he wouldn't be alive today. That's what a doctor told him a year ago at the Greek-Turkish border, Syrian Muhammad Hantou told German news agency dpa.
Hantou was shot when he, like thousands of others, tried to cross into the EU. Grey scars reveal the injury at his ear, which still impairs him. Sometimes he's dizzy, and he cannot concentrate very long, he says.
On February 28 last year, Turkey declared it was "no longer able to hold refugees", leading to thousands of migrants travelling to that border to try to reach Europe. They were pushed back by Greek border guards, including with tear gas, stun grenades and batons.
Criticism from EU lawmaker
The incidents at the border in February 2020 amount to a "systematic violation of EU law," Erik Marquardt, a member of the European Parliament for the Green party, told dpa on Sunday.
Marquardt cited examples such as shots fired at the border, so-called pushbacks, suspension of asylum procedures and violations of the directive on reception of applicants for international protection.
Marquardt said the European Commission is the "guardian of the treaties, and this means if EU law is broken so obviously, then we need an infringement procedure." Member states should not just "sugar-coat human rights violations" but find a "plain language" to address Greece, he added.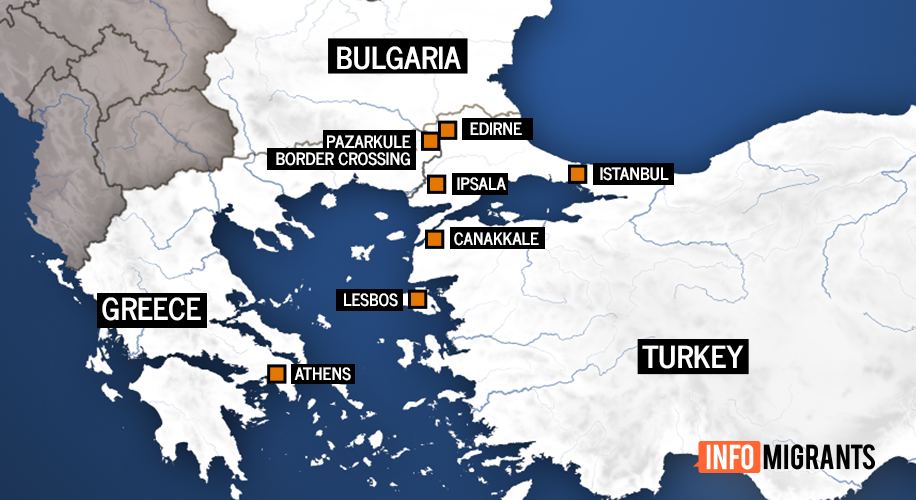 Deadly clashes at the border
According to dpa, "(I)nternational research teams have found that live ammunition was very likely also used by the guards." In the end, at least two migrants died: The Syrian Muhammad al-Arab and the Pakistani Muhammad Gulzar. According to Amnesty International, a Syrian woman is presumed missing.
The Turkish government has said that its Greek counterpart is responsible for the death of the three migrants, which the Greek government denies. Greek authorities told dpa that the incidents at the beginning of March 2020 involved a "threat to national security." They said the accusations of illegal actions were "tendentious," and such actions were not part of the practices of Greek authorities.
Soon after migrants arrived at the border, Greece and Turkey engaged in a proxy war on social media over what is happening on their border, with both sides accusing each other of carrying out abuses and spreading fake news.
After camping out at the border for weeks and trying in vain to cross the border, Turkish authorities sent the some 6,000 migrants to cities inside Turkey at the end of March.
What exactly happened at the Greek-Turkish border in early March 2020 remains unclear. EU lawmaker Erik Marquardt called it "shocking" that there haven't been any consequences. "I had expected the outcry to be a lot bigger," he said.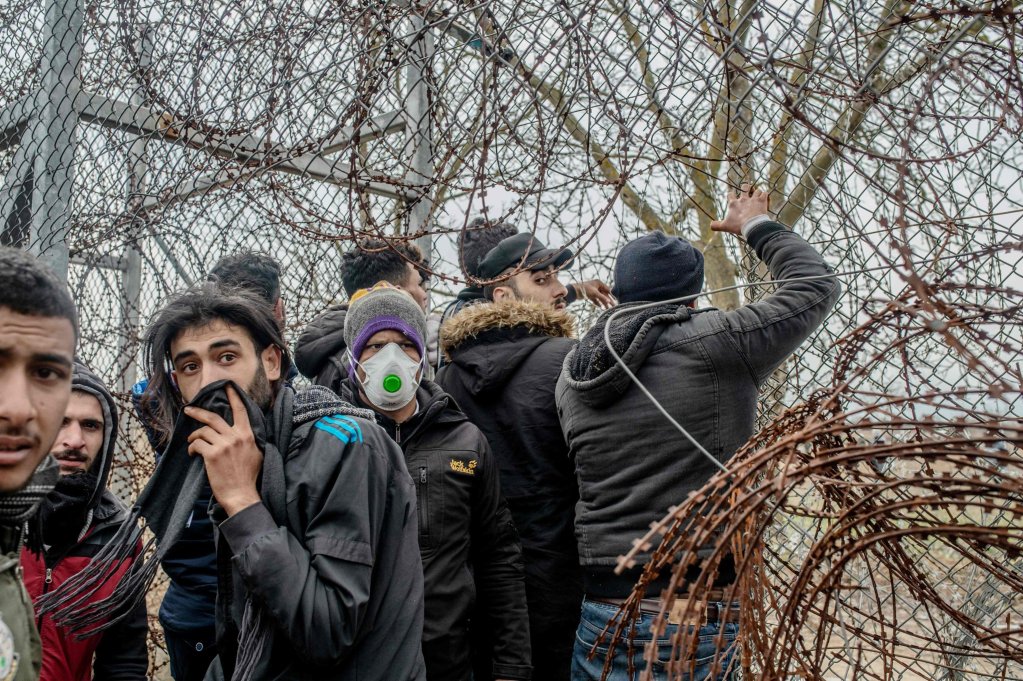 Shattered dreams
Last year's events continue to affect not only the EU's migration policy, but also the life of Muhammad Hantou. It was his third attempt to reach Europe, he says. His first two attempts, both via boat, failed, reports dpa.
He told dpa he wanted to reach the Netherlands since his then-girlfriend was living there and they wanted to get engaged. Before the war in Syria, they were neighbors. When Hantou heard that the borders were supposedly open, he boarded a bus in Istanbul.
The conditions at the border were chaotic, he remembers. Greek border guards used tear gas, while migrants threw stones and some cut holes into the border fence. "The moment I put a foot into one of the holes, they shot," he told dpa, referring to the Greek side.
Hantou remembers being dragged to the ambulance. According to the medical report, which dpa has seen, bullets from a firearm injured him. There was a bullet hole at his right ear -- one bullet is still stuck in his skull.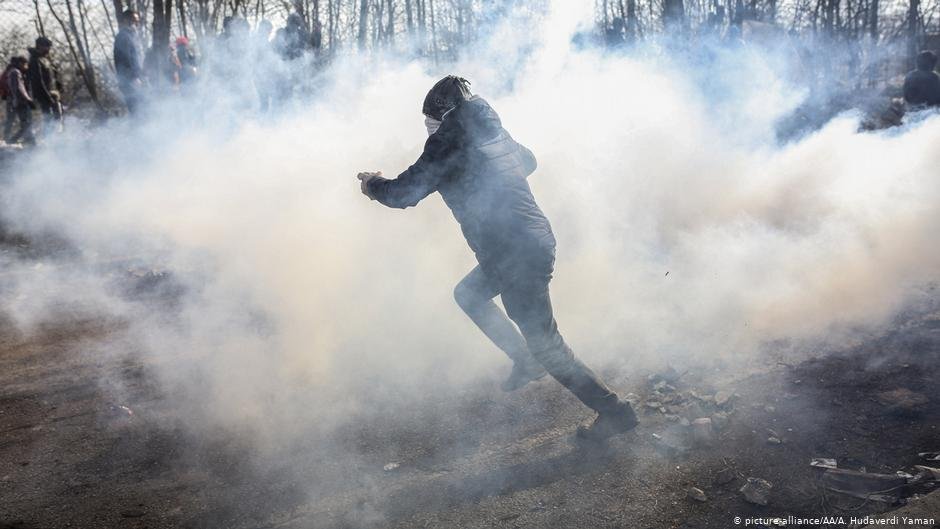 "Sometimes, when I go to sleep, I feel pain in this part. Sometimes I'm scared of falling or it getting infected and making everything worse," Hantou says.
Technically, he needs surgery, but he only spent one week in hospital. For the past three months, he has been cleaning dishes. Two lawyers are taking care of Hantou's case, but they weren't able to file a complaint yet due to the COVID-19 pandemic, the Greek lawyer told dpa.
Millions of migrants stuck in Turkey
Some four million refugees and migrants currently call Turkey home, the largest number of all host countries, including 3.6 million Syrians. According to the so-called EU-Turkey deal from 2016, Turkey has committed to stopping irregular migration to Europe in return for financial support.
But times and again, Turkish President Recep Tayyip Erdogan uses the deal to pressure the EU. Observers say aforementioned declaration that Turkey was "no longer able to hold refugees" a year ago was an example of this to force the EU to provide more support.
with dpa