A migrant rescue ship has been allowed to disembark 363 people rescued from the Mediterranean in Sicily. Italy also "provisionally" lifted a blockade of the vessel Sea-Watch 4.
German charity Sea Watch announced Wednesday that one of its ships, the Sea-Watch 3, had been given permission to dock and disembark the 363 boat migrants it had rescued. The vessel was expected to reach the port of Augusta in Sicily by the afternoon on Wednesday (March 3).
The organization said the ship's passengers include 47 women, some of whom are pregnant. One third of the migrants are unaccompanied minors, the NGO said. They were rescued by the private vessel in six separate operations in the Mediterranean between last Friday and Sunday.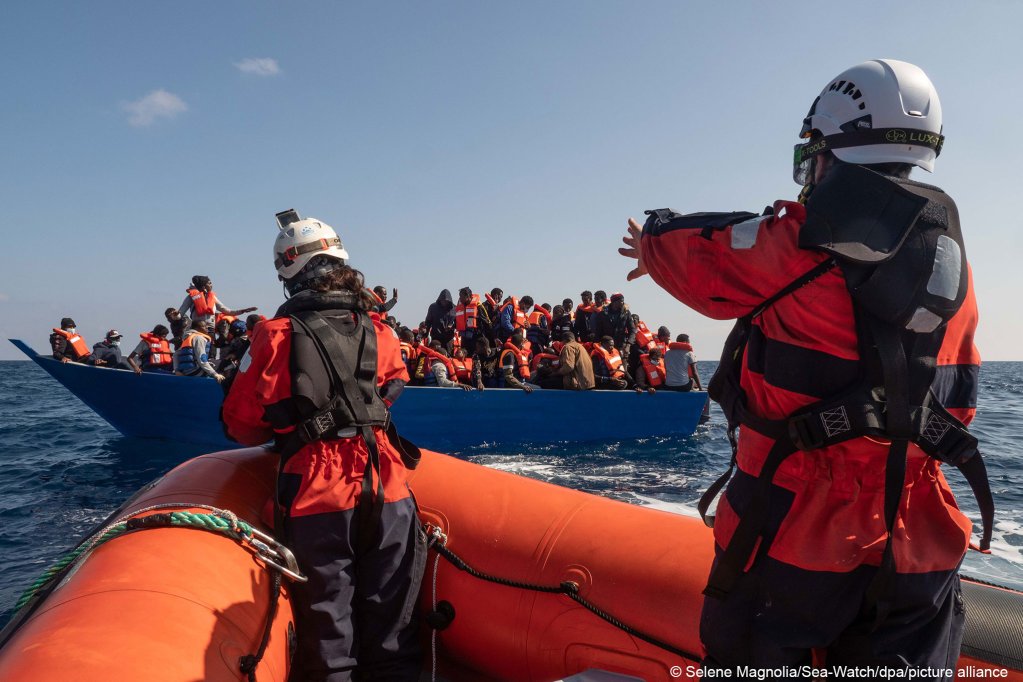 The migrants spent several nights on the deck before the Italian authorities allocated a disembarkation port, according to the German epd news agency. The adult passengers are expected to be transferred to a quarantine ship after they disembark, while the minors will be accommodated in reception facilities on the island.
Also read: 15 migrants feared dead, hundreds rescued off Libya
Sea-Watch 4 blockade lifted
Sea-Watch also announced Tuesday that its Sea-Watch 3 vessel had been released by a court in Italy after being detained for over five months in Palermo.
A spokesperson in Berlin said the administrative court had approved its request for a provisional release. Italian authorities have been holding the ship in the Sicilian capital since a rescue mission last September, citing safety concerns.
"The SeaWatch4 is free," the NGO tweeted Wednesday. "After a 6-month arbitrary blockade the ship will soon be able to return to the Central Mediterranean – to rescue those whom the EU leaves to drown."
The ship was to head to a shipyard for inspections, probably in Spain, the news agency dpa reported.
The release of the vessel is "provisional" because the case was referred to the European Court of Justice at the end of 2020. The ECJ still needs to assess which countries can judge the safety of a charity vessel -- the country where the ship is sitting in port, or the flag state. In this case, the flag state is Germany.
The Sea-Watch 4 was bought by the Church-led alliance "United4Rescue" with funding from private donations. It was impounded in Palermo after its first mission.
Rescue ship 'urgently needed'
The Council Chair of the Protestant Church in Germany, Bishop Heinrich Bedford-Strohm, said he was relieved that the blockade of Sea-Watch 4 had ended.
"The Sea-Watch 4 can now sail again, and that is urgently needed," Bedford-Strohm said Tuesday.
In the first nine weeks of this year alone, 185 migrants have died on the central Mediterranean route, Bedford-Strohm said, adding that Europe cannot simply "stand by and watch."
The bishop added that a regional distribution mechanism is needed for transferring rescued migrants to countries willing to take them in and processing their asylum claims there.
with dpa, epd, KNA