Six Afghan citizens were discovered in a truck in northern Italy. They had reportedly paid €1,500 each to travel from Romania to Italy. A smuggler had allegedly hidden them in the bed of the truck without the driver's knowledge.
Italian Carabinieri police discovered the six people in the bed of a truck at a logistics center in Calderara di Reno, in the Bologna area, on Wednesday. Three of the migrants were reportedly minors.
The police intervened after receiving reports of suspicious noises coming from inside the truck. When they opened the truck door, which was accessible only from the outside, they found the group of migrants.
Migrants paid €1,500 each
The truck driver, a 59-year-old Bulgarian, reportedly did not know the migrants were hiding in the truck.
The six Afghans -- who had been living at a refugee camp in Romania -- paid a trafficker €1,500 each to get them to Italy, according to investigators. On Tuesday night, they were reportedly hidden in the truck's bed and closed in by the smuggler without the driver's knowledge.
The driver told police the group was likely brought on board the truck while he was sleeping, before he departed for Italy through Hungary and Slovenia. After they were discovered, the migrants were given medical checks and transferred to reception facilities in the Bologna area.
Migrants found on trucks in Eastern Europe
In recent days, border police in several Eastern European countries reportedly intercepted multiple migrant and refugee groups hidden in trucks.
On Wednesday, Romanian border police reportedly stopped 36 people hidden aboard trucks at the border with Hungary. Among them were eight people on two trucks headed from Romania and Turkey to Germany and France.
Four people hidden on a truck headed from Macedonia to Germany were found on Tuesday night during customs checks at the border between Serbia and Hungary. And on Monday, Serbian police intercepted and blocked six irregular Afghan and Pakistani migrants hidden on another truck en route to Italy.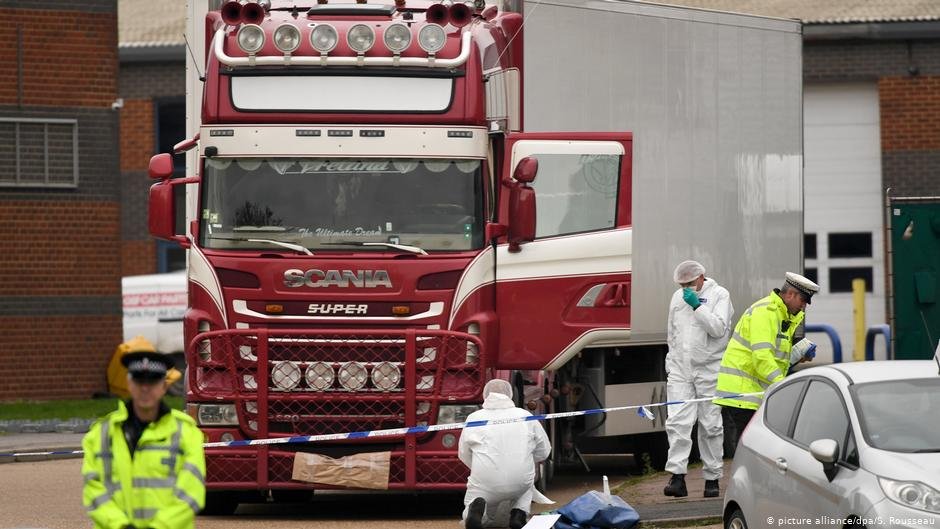 Dangerous attempt to cross the border
Traveling hidden in cargo trucks is a frequently used method by migrants and refugees attempting to European cross borders, even though this can be extremely dangerous. Migrants are often crammed closely together in tight, closed-off places, putting them at risk of suffocation.
Last month, 13 migrants suffering from dehydration and a lack of oxygen were discovered hidden in a truck in Slovenia.
In January, the men responsible for the suffocation deaths of 39 Vietnamese migrants on board a truck in the UK in 2019 were sentenced to up to 27 years in prison.