The Spanish coast guard rescued 107 migrants from boats off the Canary Islands over the weekend. Migrants also rallied calling on the government to transfer them to the mainland.
On Saturday (March 6) a total of 56 people were picked up from two vessels in the Atlantic, a spokesperson from the Spanish coast guard said. One boat was found off Tenerife carrying 15 men, while a second was intercepted off Gran Canaria carrying another 41 men, all of them from sub-Saharan Africa, the afp news agency reported.
The coast guard rescued another 51 people on Sunday on a boat found off Gran Canaria, the spokesperson said. There were 49 men and two women on board.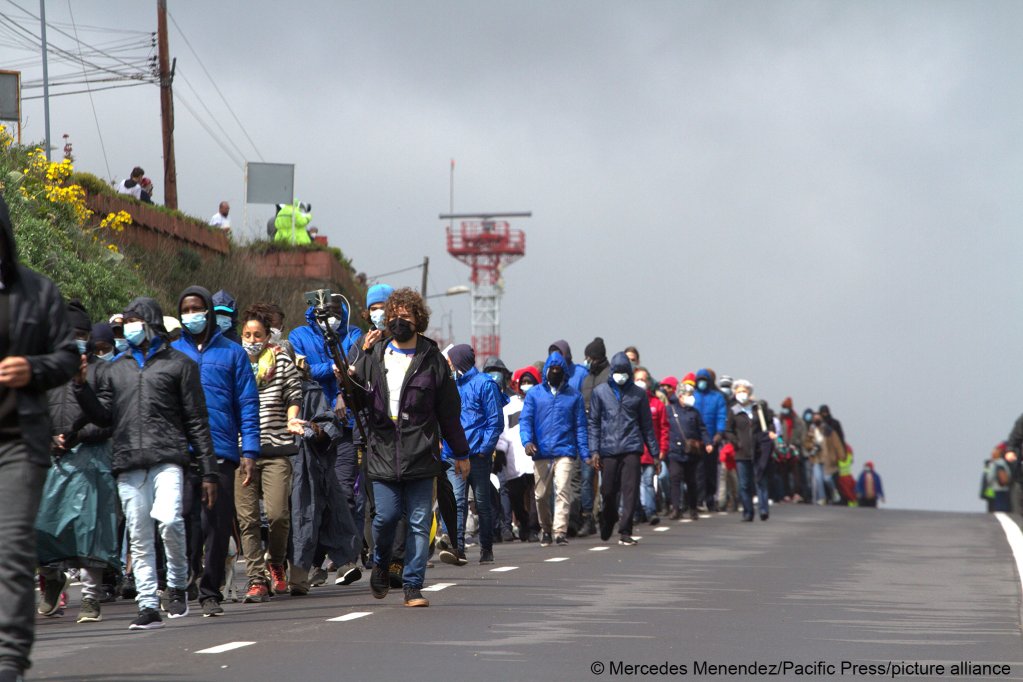 Migrants and supporters join rally
About 1,200 people demonstrated on Tenerife island on Saturday, calling for migrants to be allowed to travel from the Canaries to the Spanish mainland.
Migrants as well as local supporters joined the rally, which took place in the town of San Cristobal de la Laguna in the north of the island. Some of demonstrators chanted "Freedom!," the Canarias7 television channel reported, quoting migrants as saying the conditions in the camps were "unbearable".
The large number of migrants arriving in the Canary Islands over the past year has overwhelmed the Spanish territory. Thousands of people had to live in makeshift encampments before being transferred to tourist accommodation or camps set up by the military.
Transfers 'slow and insufficient'
Under the Spanish government's policy, most migrants are not permitted to travel to the mainland as they are considered to have little chance of being granted protection status. Only migrants in need of special care are eligible to be moved to accommodation on the European continent. But the transfer of vulnerable migrants to the peninsula has been "slow and insufficient", the newspaper El Pais reported.
Around 9,000 adults and 2,000 unaccompanied minors who arrived by boat over the past year remain on the islands, according to El Pais.
The situation has led to anger among the local population. "[It] has been hard hit by the crisis and … feels abandoned by Madrid," the paper added.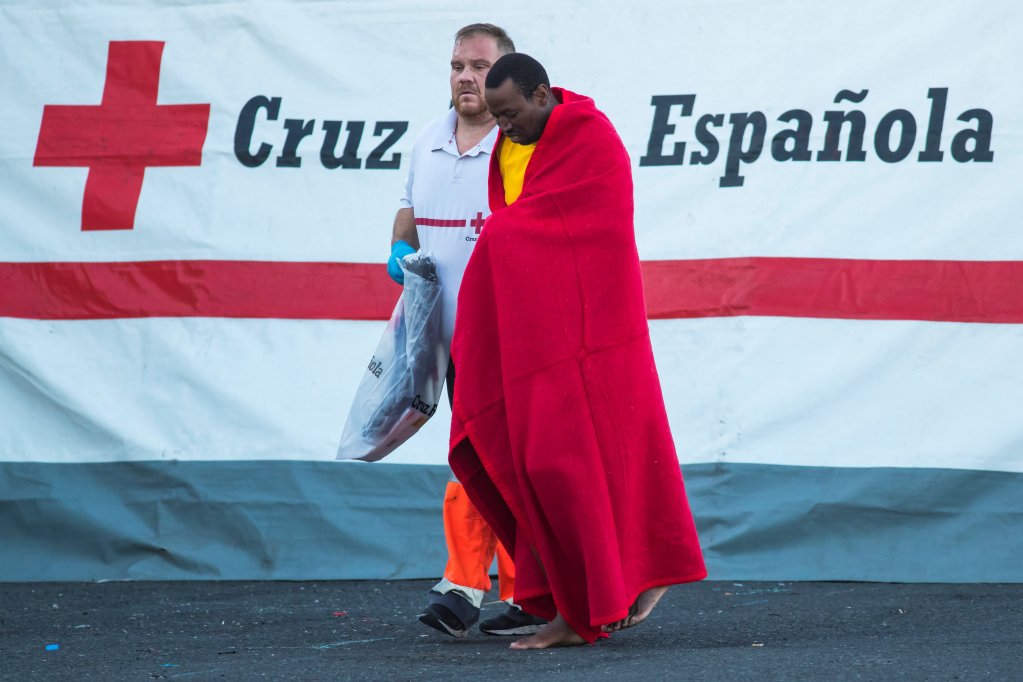 Arrival rate rising
The number of people risking the crossing from Africa across the Atlantic towards the Canaries rose sharply last year. The shortest route by sea is more than 100 kilometers from the Moroccan coast and is highly dangerous.
According to the UN refugee agency UNHCR, around 23,000 migrants reached the archipelago in 2020.
The rate of arrivals has increased still further since the beginning of this year. Spanish interior ministry figures show that in the first two months, a total of 2,341 migrants arrived on the islands, more than twice as many as the same period last year.
It is not known how many people died at sea. The UNHCR estimates that more than 400 people died last year.
With dpa, afp