More than 170 people are being treated in hospital after a deadly fire which broke out in a migrant detention center in the Yemeni capital Sanaa on Sunday, claiming at least as many as 30 lives. The cause of the fire is not known, but it is believed that the detainees were being kept in overcrowded and inhumane conditions in the facility.
On Monday morning eight people had been confirmed dead following the fire at the Sanaa migrant holding facility run by the Immigration Passport and Nationalisation Authority. The vast majority of migrants in the center were Ethiopian, as well as some Somalis, according to Olivia Headon from the UN Migration Agency (IOM) in the capital, Sanaa. Headon said the number of dead being reported was around 30.
"A very challenging and very sad thing is trying to identify who these people were, because often families back home don't know what stage their family member is on the route. They haven't been in contact with them because people don't have mobile phones sometimes," Headon told InfoMigrants. "They have a right to die in dignity. Their families have a right to know where their loved one has passed away, and for us to mark and commemorate them."
IOM helped to provide, food, medical support and other services for those injured in the fire, including ensuring that migrants were receiving treatment at the city's hospitals. "We're trying to ensure that everyone who needs emergency care is getting it, and that we have the right supplies. [We are] ensuring that these hospitals have the burn creams that they need, the type of bandages that they need, … [as well as] IV fluid."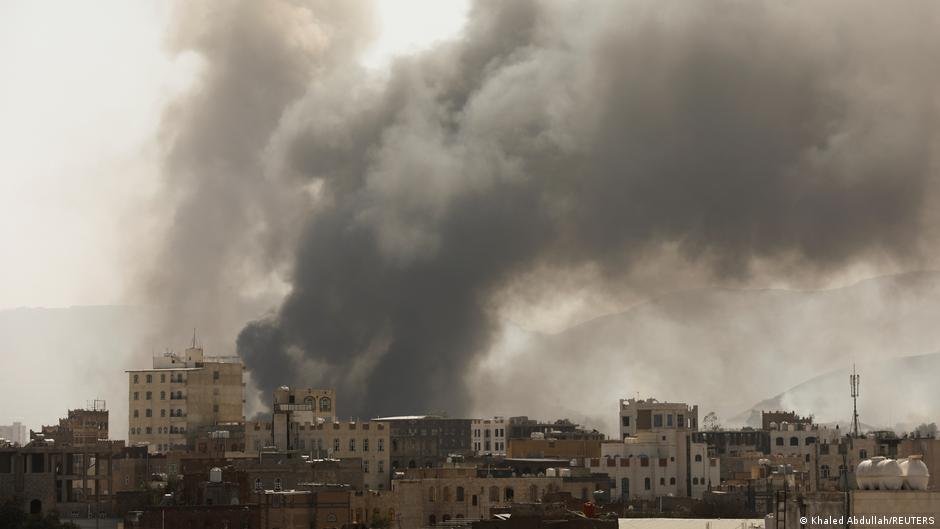 Multiple risks
It is well documented that most migrants from the Horn of Africa travel to Yemen and head north to the border with Saudi Arabia where they hope to cross to find work. While the pandemic led to a sharp decline in the number of migrants making this journey, from over 138,000 in 2019 to fewer than 38,000 last year, most of those who did were unable to cross the border because of increased security. 
Credible reports have confirmed that the migrants who become stranded in Saada governorate in the northwest are returned to the south – often in cattle trucks – and detained in holding facilities such as the one at which the fire happened at the weekend. 
In these centers, the risk from disease is a serious concern, even while newly emerging infectious strains of COVID-19 do not seem to have taken hold, Headon says. "This is a country where there is cholera, and the other types of water-borne diseases, or even just general scabies. When you have so many people crammed into a place. This is an issue that we see in detention centres in Libya too -- general risk connected to lack of sanitation and hygiene, that's a concern."
Outside of the detention centers, Headon adds, migrants are commonly held in smuggler-dens for long periods in very unhygienic and unsanitary conditions. Many others are forced to sleep by the side of the road and in larger groups in abandoned buildings in the southern city of Aden, in Marib and in the border area in Saada.
Also read: Migrants stranded in Yemen 'fear for their lives,' warns IOM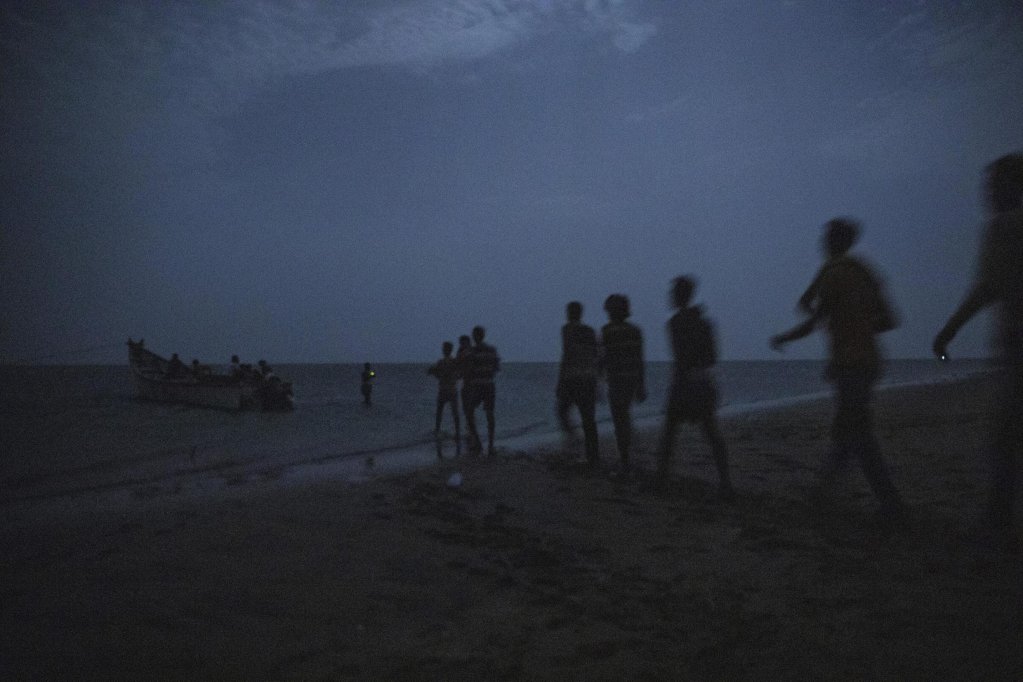 Litany of dangers
Migrants from Ethiopia and Somalia face multiple dangers at every stage of their journey to Yemen. Last week at least 20 people drowned after smugglers reportedly threw about 80 people overboard on the way from Djibouti. The incident was further proof that criminals continued to exploit people for profit regardless of the consequences, said IOM Djibouti Chief of Mission Stephanie Daviot.
As in the pre-pandemic years, testimonies from migrants confirm that smugglers and traffickers continue to lie to people in Ethiopia, promising them jobs and wealth in Saudi Arabia, Headon says.
"They are not being told that when they walk through the Horn of Africa deserts, they will see people die of dehydration -- people that they know, people that they don't know...
"They don't know that by the time they get to the coast, they might already have used up all their money, or they might only have enough money left for the boat trip on which too many people will be stuffed into the boats and again, people will die, of asphyxiation, or even be thrown into the water by unscrupulous smugglers who have no regard for their lives and prefer them to drown than have a boat that won't go as fast as they want towards Yemen....
"They don't know that once they get to Yemen, they won't have enough money left for the rest of their journey and might have to work on a Khat farm where they're going to be paid a fraction of what a Yemeni would be paid, while also being exploited in other ways....
"They don't know that they're going to be captured and kidnapped by the smugglers themselves and traffickers, and be tortured for ransom while their families back home are sent the evidence and being forced to pay more out of pocket."
Some do not have a smartphone with a stable internet connection. "They don't have knowledge of the news of the world, and if they had that knowledge, maybe they wouldn't have made this journey," says Headon.
At the same time, there are others who make several attempts. "There's such a lack of opportunity at home, it's outweighed by the possibility of prosperity in the destination country."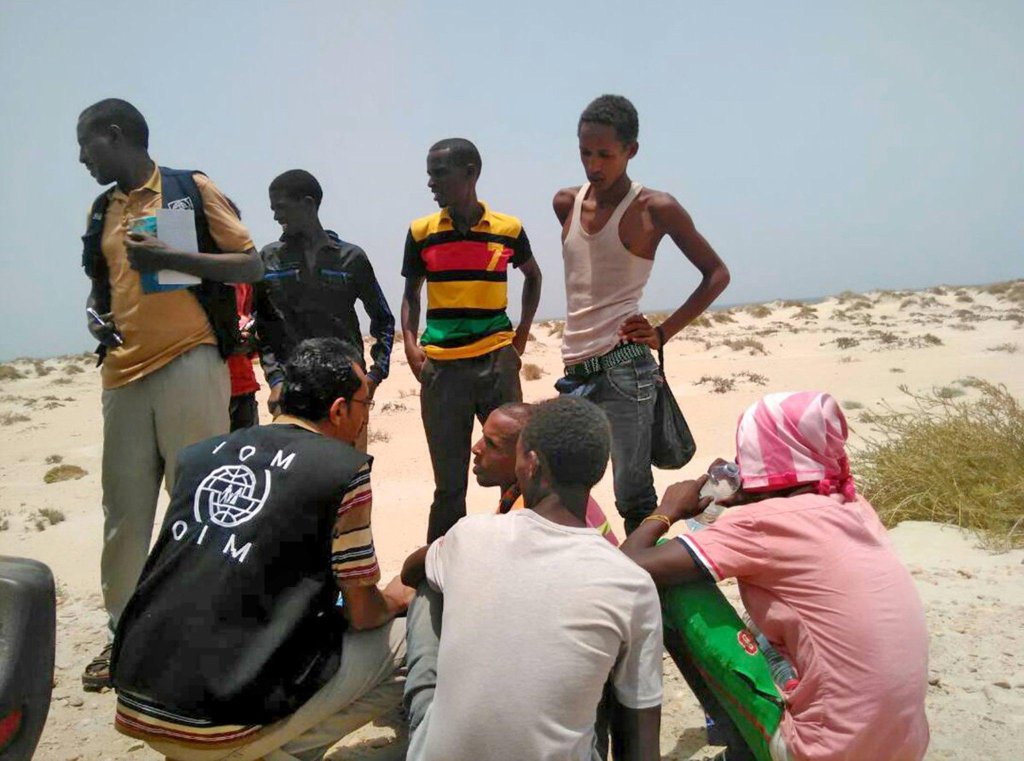 Donor fatigue
The fire in the Sanaa detention center came almost a week after governments around the world announced financial contributions to the humanitarian response in Yemen, which is entering the 7th year of conflict and is the world's largest humanitarian crisis.
Famine threatens millions of people in Yemen and in recent weeks, the conflict has also started to escalate in Marib, leading to the displacement of over 9,000 people in just three weeks, IOM reports.
For a number of reasons, including domestic economic pressures, other humanitarian crises around the world in Libya, South Sudan and Syria, and what's called "donor fatigue", donations from the international community fell well short of what is needed.
"We had been hoping that the funding levels would go back to the level of 2019, however we've done pretty much the same as last year, which is around half or less than half of what was needed," Headon says.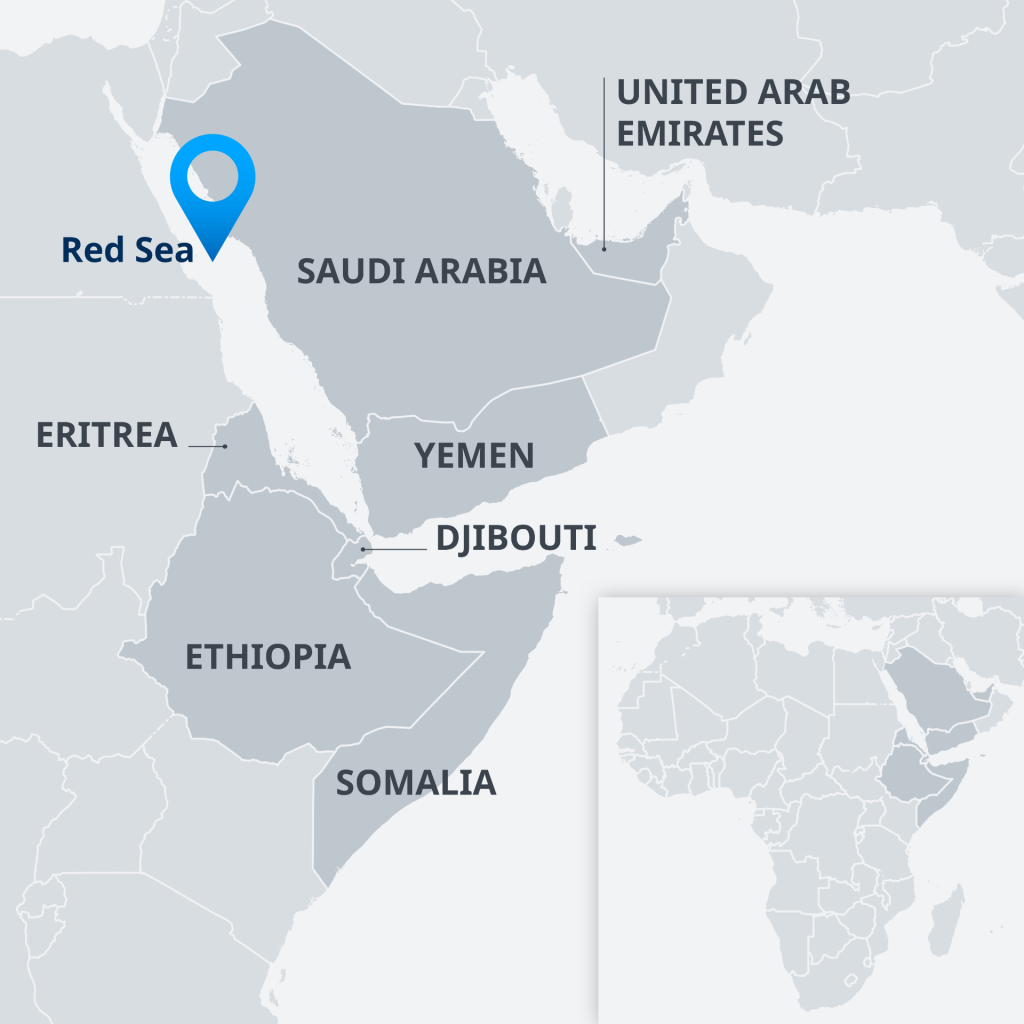 Europe's role
The European Union remains one of the biggest donors to the crisis response in Yemen along with Saudi Arabia, the US and individual European countries. "[Europe] already has a stake here, it's already supporting Yemenis and migrants in the country, so it's doing good in that respect."
Europe could also help Yemen with support for "humane migration management," Headon says. Also important is for Europe to use its influence to support a political solution to the conflict:
"That would have a knock-on effect for displaced people and also for migrants. Because one of the reasons that an irregular migrant route that is so dangerous for the people travelling on it is able to prosper is a security vacuum which often comes in conflict settings. If there was peace in the country, we would see more protection for migrants."