The Council of Europe (CoE) has published a new report about developments in Europe's response to the migration situation on the continent. The document highlights a series of shortcomings that have marginalized and endangered migrants especially during the COVID crisis.
Among the most important trends related to the European migration situation, the report highlighted that in the past two years – since publishing its last paper – the ongoing lack of adequate search and rescue operations in the Mediterranean remained a major point of concern.
"Though the statistics show a reduction in the number of people attempting sea crossings, and therefore a decrease in deaths at sea in absolute terms, the Missing Migrants project run by the International Organisation for Migration (IOM) recorded over 2,600 deaths in the Mediterranean in the second half of 2019 and in 2020, the vast majority of which occurred on the Central Mediterranean route," the Council if Europe (CoE) said in its report, adding that there might be "many more" deaths that have simply gone unrecorded.
The report, titled "A distress call for human rights. The widening gap in migrant protection in the Mediterranean", also highlighted that crossings had gone down dramatically during the height of the COVID-19 crisis, but that "the relative risk of drowning appears to remain high, and has been rising slowly but steadily in the months following the first wave of the COVID-19 pandemic."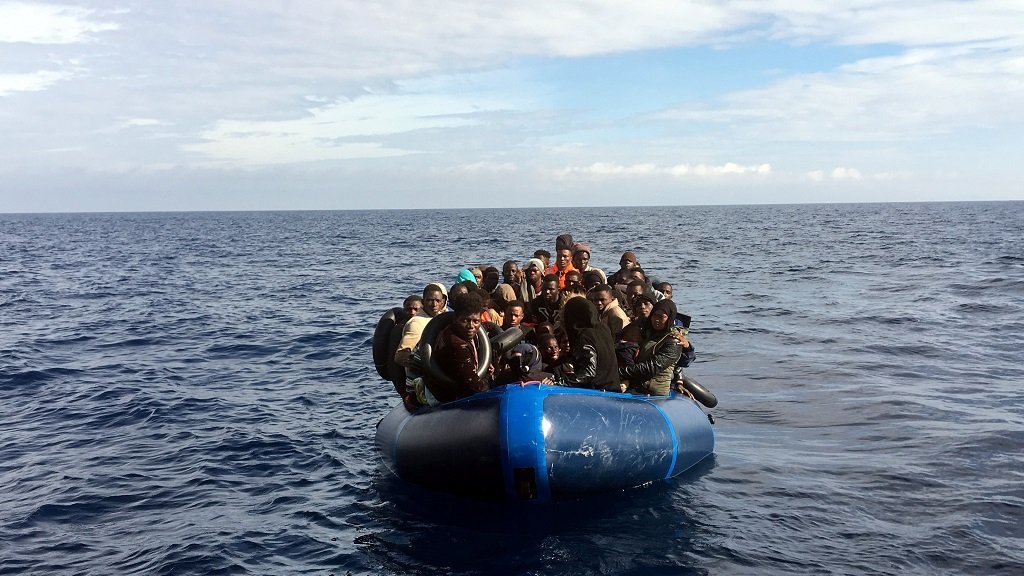 Hell or high water: Sea rescue as a bone of contention
In addressing the issue of search and rescue activities, the CoE report pointed out that there were no additional ships sent to sea along the main Central Mediterranean migration route specifically dedicated to saving the lives of migrants.
"In fact, there have been indications that the situation is regressing. In response to the COVID-19 pandemic, both Italy and Malta took restrictive measures which resulted in both countries keeping their vessels in port for a brief period in March (2020)," the paper said.
The document highlighted also the important work performed at sea by NGOs, criticizing that the systematic hindering of their operation not only endangered lives but also contravened maritime law:
"NGO-run search and rescue activities have continued to be hindered, either through administrative or criminal proceedings, or simply by preventing disembarkation, so that a number of NGO ships have not been able to resume rescue operations," the CoE document read.
The Council of Europe further pointed out that the European Union's attitudes towards such privately financed rescue missions "still appear to focus on limiting NGOs' life-saving work, rather than seeing them as filling a crucial gap left by the member states' own disengagement."
Also read: Sea-Watch 3 seized by Italian authorities due to 'irregularities'
Ignoring alarm calls and jeopardizing lives
In addition to lacking sufficient capacities to respond to dangers at sea, the report also didn't hold back in confronting allegations of a deliberate tardiness or lack of response to migrants at sea, singling out Malta as the worst perpetrator in such instances.
"There have been repeated allegations, especially relating to Malta, of being unresponsive to refugees and migrants in distress or NGOs raising alarm. There have also been several reports of coastal states' authorities responding only very slowly, or simply issuing instructions to commercial vessels in the vicinity of a boat that may be in distress to stand by.
"Failures to respond and delays in attending to distress calls, or to provide information to relevant bodies that could conduct the rescue, have risked jeopardizing the right to life of people at sea."
The paper stressed the urgent need for upping rescue capacities, streamlining and coordinating search efforts, while calling for an immediate halt of any activities that might directly or indirectly put lives at danger.
Also read: Claims of physical torture, suicide attempts by detained migrants in Malta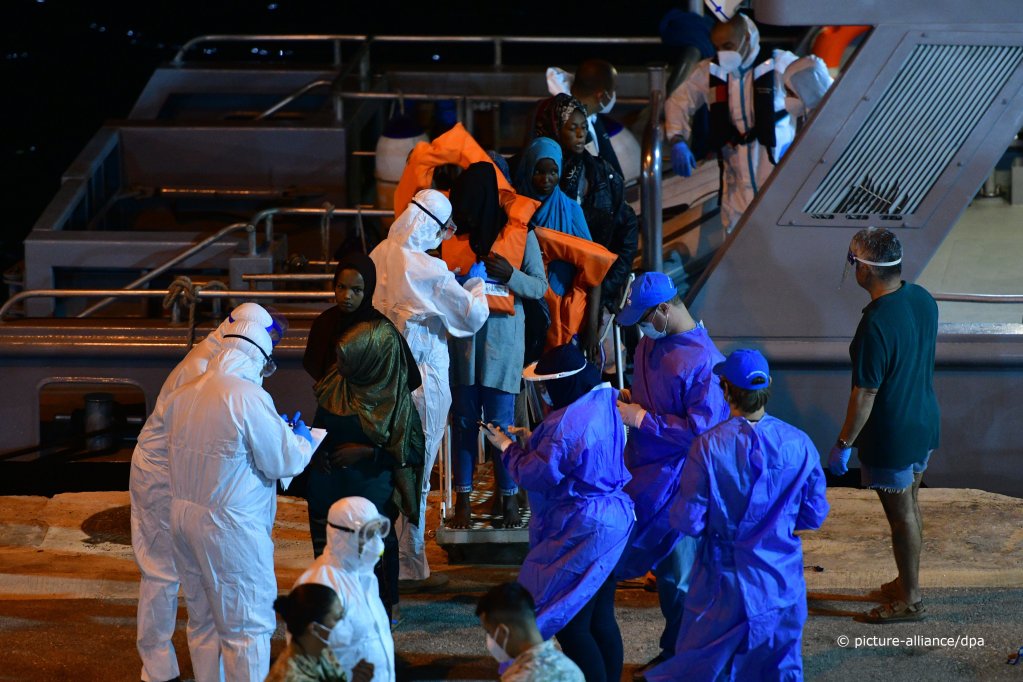 Arrangements with Libya: A human rights violation
In another chapter, the paper pointed out the fact that not all dangers lurk at sea, highlighting the need for also shifting the focus to the disembarkation mechanisms of migrants intercepted at sea. The situation in Libya was presented as the most important failure of the international community that continued to be ignored:
"Numerous reports have confirmed that Libya is still not a place of safety for disembarkation, owing to the serious human rights violations committed against refugees and migrants, and the ongoing conflict in the country, the report read.
"Council of Europe member states' actions and omissions continue to play an important role in the disembarkation of refugees and migrants in Libya. Interceptions by the Libyan Coast Guard, followed by returns, continue to be possible as a result mainly of the enhanced co-operation of member states with the Libyan authorities."
While not specifying a concrete course of action to bring change to the situation off Libya's coast, the document said that the CoE's Commissioner for Human Rights Dunja Mijatović strongly condemned the fact that, "through their actions and omissions, member states have further increased the risks of returns to Libya, where refugees and migrants face serious human rights violations, rather than taking decisive measures to prevent this."
The Council of Europe had previously called on member states to suspend their support to Libya's coast guard and the Commissioner for Human Rights "is still highly concerned about the continued and enhanced co-operation with Libya, particularly by Italy and Malta, despite clear evidence of serious human rights risks," the report said.
Also read: Concern at EU's growing push to return rejected asylum seekers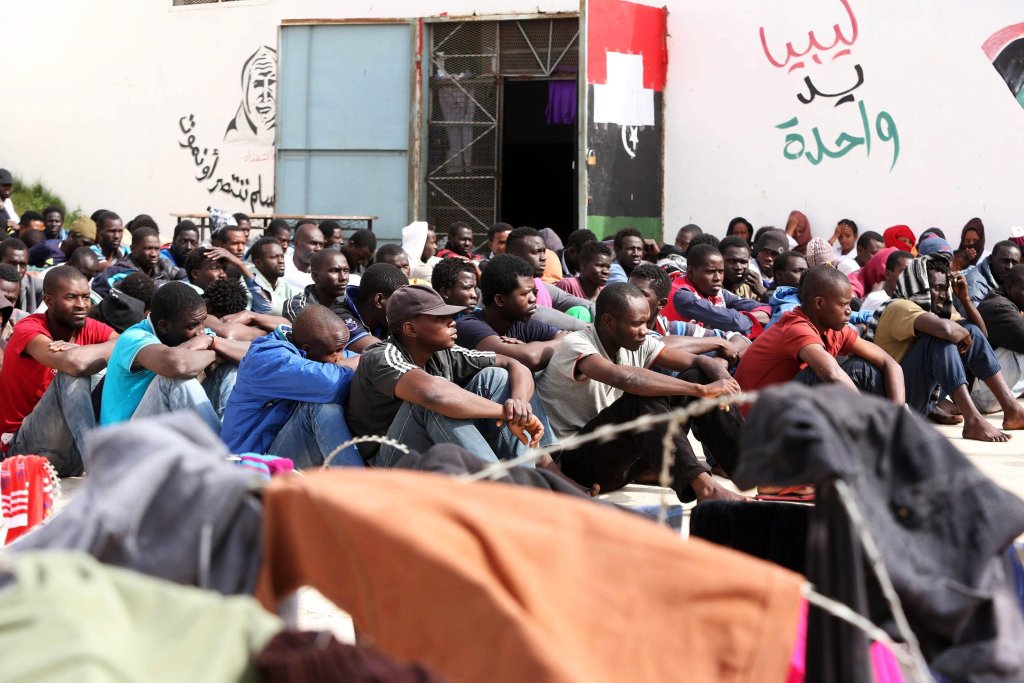 Migration and the COVID-crisis
The document also made mention of worsened conditions for migrants and refugees arriving in Europe under preventative measures addressing the COVID-19 pandemic. The blanket application of quarantine measures in inadequate facilities such as isolation boats adds to the migrants' suffering, the report said.
"In Italy, for instance, refugees and migrants are transferred to ferries off the Sicilian coast for a period of 14-day quarantine before disembarkation. As of 27 November 2020, these ships were accommodating a total of 1,195 refugees and migrants. … For several months in 2020, Malta adopted a practice of holding rescued refugees and migrants outside territorial waters on private vessels not equipped to host people for a long period. The length of time appeared to exceed what was needed for quarantine reasons.
"The Commissioner has raised concerns about the lack of access for legal and other assistance providers and the possibility that this might be used to prevent persons from making asylum claims," the paper said, adding that access to emergency healthcare measures was equally inadequate on these quarantine vessels.
CoE said disembarkation onto other vessels should only be used as a temporary measure when no other adequate alternative on land is available.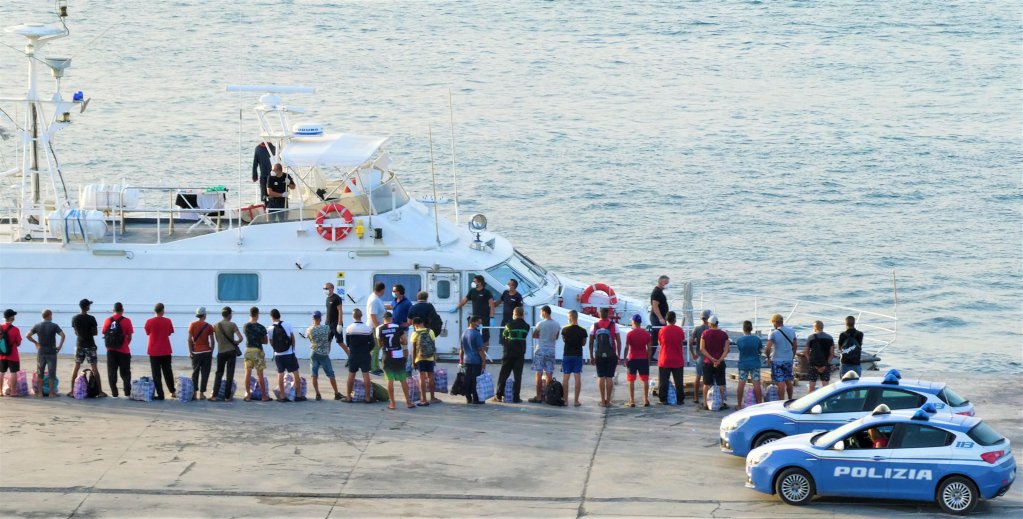 More legal avenues of migration required
Finally, the paper also criticized lack of development in the fields of refugee resettlement and the establishment of more legal immigration pathways, while acknowledging that the COVID-19 crisis was to blame for certain kinds of bureaucratic processes being put on hold simply because of lacking human resources available to process applications during the height of various European lockdowns.
While expressing a moderate amount of understanding for this, the document also stressed that there had been "commendable resettlement work done by a number of member states in co-operation with UNHCR and IOM, regardless of the difficult circumstances."
"The fact that it is possible to continue such activities despite the COVID-19 health crisis is also reflected in the intra-EU relocations from Greece in particular, which have been accelerating in the last part of 2020," it said.
In order to provide appropriate protection for those in need of resettlement, "significantly more resettlement places need to be made available. The Commissioner notes that UNHCR has set out a vision that 3 million refugees should be able to benefit from safe and legal routes by 2028, including 1 million through resettlement, and calls on the practical support of member states to achieve this," the report read, pointing out recent shortcomings in family reunifications in particular.
The CoE also recommended that member states expand safe and legal routes for persons not in need of protection, for example by providing more opportunities for labor migration and study. "While the general upward trend in Europe before the COVID-19 pandemic is encouraging, care must be taken to ensure that member states' efforts do not plateau, or even decline," the paper concluded.
Also read: Europe: Few routes for unskilled migrants
Note: The Council of Europe is an entirely separate body from the European Union and is not controlled by it.