Seventy migrants who were reportedly beaten and tortured in six secret prisons in the Libyan city of Bani Walid have been released. The city is considered a hub of human trafficking in Libya.
Operations by Libyan authorities to combat migrant trafficking have rarely been reported in the past. But in recent weeks, efforts appear to have been stepped up, with the news in February that 150 migrants had been released from an underground prison in Kufra and the arrest in early March of a man suspected of having murdered 30 migrants.
The latest operation on March 5 took place in the town of Bani Walid, about 100 kilometers south of Tripoli, the National Commission for Human Rights in Libya (NCHRL) said in a statement. Reported in the Libya Observer, the statement said: "The NCHRL has welcomed and praised the security operation carried out successfully by the 444th Brigade on Friday in the city of Bani Walid, which resulted in the liberation of at least 70 migrants, along with the arrest of a number of human traffickers accused of detaining them.
"The NCHRL stressed the significance of fighting organized crime gangs, particularly those involved in human trafficking and migrant smuggling.
"It reiterated that the tracing of the human smuggler networks was paramount in order to subvert and prosecute those responsible within the organized gangs in Libya and in the western region in particular."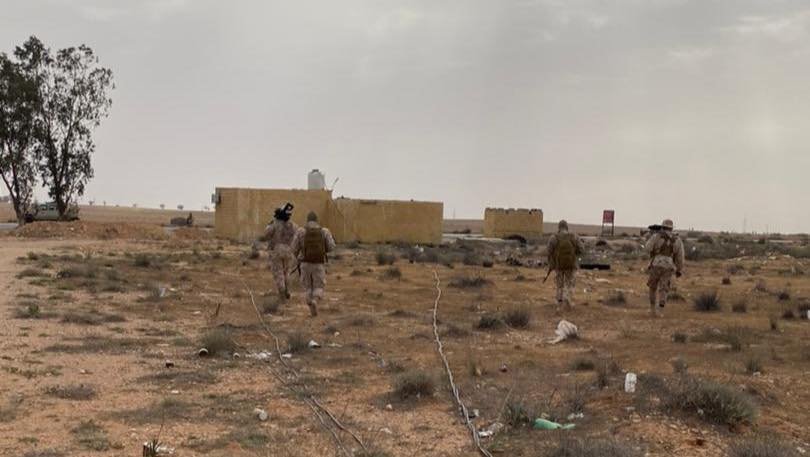 The city of Bani Walid is infamous as one of the hubs of human trafficking in Libya.
According to several tweets from an account under the name Migrant Rescue Watch and the Twitter handle @rgowans, the operation concerned six sites "belonging to the most famous human traffickers in Libya."
A video, which InfoMigrants has been unable to verify, appears to show an exchange of fire between the military and traffickers as well as their arrest.
Bani Walid, 'the worst place on earth'
During the operation, filmed evidence of torture carried out on migrants was found, according to InfoMigrants French. A man can be seen being beaten while hanging upside down, his hands and feet tied. In other footage a woman is crying as she is beaten violently with a stick. She is handcuffed and her feet are bound to a pipe.
These videos were sent to the families of migrants in order to extort money in exchange for the release of their relatives.
Also read: Smuggling network source reveals harrowing details of migrants' 'death journey' inside Libya
Over the years InfoMigrants French has received regular testimonials from migrants who have passed through one of the Bani Walid centers. They have told stories of violence, forced labor, rape, and murder.
In 2017, a Cameroonian named Issa said that "we must pray to God so as not to be sold in a ghetto in Bani Walid." More recently, in January 2020 Ibrahim, a Senegalese, described Bani Walid as the "worst place on earth."
"Several people were beaten to death before my eyes. The bodies are then buried in the desert. I myself had to do it, as I was being held at gunpoint," said Ibrahim, who spent the "worst moments" of his life there. "If you don't do what they say, they kill you. Women disappear from the prison from 7:00 p.m. to 7:00 a.m., they are raped every night outside." 
Also read: Italy: Life term for Bani Walid 'torturer' of migrants
Adapted by Marion MacGregor from an InfoMigrants article in French by Leslie Carretero