Many displaced Syrian children are unable to imagine a future in their homeland, according to a report by Save the Children. A large number also struggle with discrimination and access to education.
"I wish to live in any country other than Syria, where it's safe and there are schools and toys. It's not safe here, the sound of dogs scares me and the tent is not safe."
Lara, aged seven, was forced to flee her hometown Maarat al-Numan in northwestern Syria in early 2018. After being displaced several times, she now lives with her family in a camp in nearby Idlib. Lara is one of dozens of Syrian children quoted in a new report, titled "Anywhere but Syria," on the effects of displacement on Syrian children.
A key finding of the report, published by international NGO Save the Children this Tuesday (March 9), is that Lara and many of her peers, living both inside and outside the country, cannot imagine a future in their homeland.
"This 10-year war has cost Syria's young people their childhoods," Save the Children's regional director Jeremy Stoner said. "Protracted conflict has led to fear and pessimism about children's ability to build their lives in a country scarred by war."
For the report, Save the Children interviewed over 1,900 displaced children and their caregivers inside Syria and across Jordan, Lebanon, Turkey and the Netherlands between November and December 2020.
Those inside Syria seem to be worse off than their peers in the other four countries. Not only did displaced children inside Syria feel "the least connected to their communities," they were also "significantly more likely" to experience discrimination.
One in three of them said they would rather live in another country, Save the Children reported. What's more, up to 60% of children there are unable to consistently access or afford adequate food, according to the United Nations. Many Syrian children have been displaced twice or even three times, the UNHCR website says.
As the Syrian civil war enters its 11th year, more than 387,000 people have been killed and millions displaced since the conflict began in 2011 with the brutal repression of anti-government protests.
Lack of education
The report exposes a stark difference between living conditions of Syrian children who found refuge in the Netherlands and those who live in one of the other four countries.
"My future is in the Netherlands; I speak better Dutch than Arabic and economically it's better," said a 15-year-old boy who now lives in the Netherlands.
According to the report, nine in ten Syrian children in the Netherlands share this sentiment of not wanting to return to their motherland. They cited language, education, economic opportunity and 'freedom' as reasons.
And despite nearly two in three surveyed children indicating they had experienced discrimination, especially at school, 70% of Syrian children in the Netherlands saw a "positive future".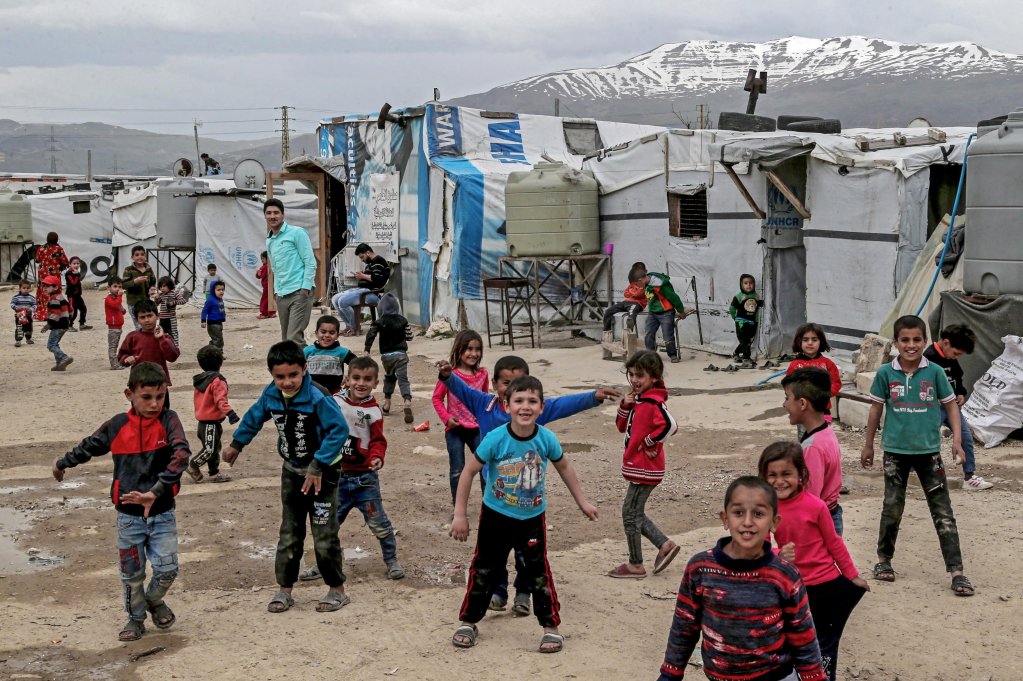 In contrast, access to education for children and their families living in refugee camps in Jordan, Lebanon and Turkey as well as inside Syria is much more difficult: While less than one in three (31%) and less than half (49%) of surveyed children in Lebanon and Jordan, respectively, had access to learning, more than half of those in Syria miss out on school.
Overall, "many feel they have no say over their future," according to the report.
Widespread discrimination
"I don't want to go back there. I don't want to go back and live in Syria again. I don't want to stay in Lebanon either," said Nada, a 17-year-old Syrian refugee living in neighboring Lebanon.
"No matter where I go, if we go to school, they bully us and tell us they don't want us. My dream is to become a doctor. But I don't have an education," she was quoted as saying in the Save the Children report.
Nada and more than two thirds of her peers in Lebanon said they did not want to return to Syria.
The discrimination she describes is far from the exception: 44% of all children in the study said they had experienced discrimination in their neighborhood or in school. Inside Syria, the proportion was 58%.
According to the UN children's agency UNICEF, more than 8.5 million Syrian children inside Syria and in neighboring countries are dependent on assistance.
When asked about their biggest wish for the future, the most common answer among children across all countries was an end to violence in Syria (26%), followed by education (18%). In total, 86% of all surveyed Syrian refugee children said they would not want to return to their country of origin.