People who apply for asylum in Germany will have their case put on hold if they have already received protection in Greece, migration authorities say. This year more than 2,000 recognized refugees from Greece have made another claim in Germany.
In January and February this year around 2,100 people submitted asylum applications to the German migration authorities, even though they had already been granted protection in Greece.
The German Federal Office for Migration and Refugees (BAMF) told the newspaper Welt am Sonntag ('World on Sunday') that in 2020, a total of 7,100 people seeking asylum in Germany had previously been recognized in Greece. Their applications are to be put on hold, it said.
According to BAMF, it has put the asylum decisions of those with protection in Greece on the back burner since December 23. It said the applicants were at an advantage because they already had European residency permits and protection status. The "freeze" would apply to everyone with protection status coming from Greece, it added.
Greece accused of strategy
Alexander Throm, a member of the Parliament's Committee on Internal Affairs and a member of the Christian Democratic Party, said he feared that Greece was deploying a new strategy, the news agency KNA reported: "Grant the migrants recognized status, don't give them access to basic support and let them move on quickly. That has to be stopped," Throm said.
The government must "insist that Greece takes proper care of refugees," Throm added. "Until that is achieved, we need to suspend visa-free travel for recognized refugees within the EU."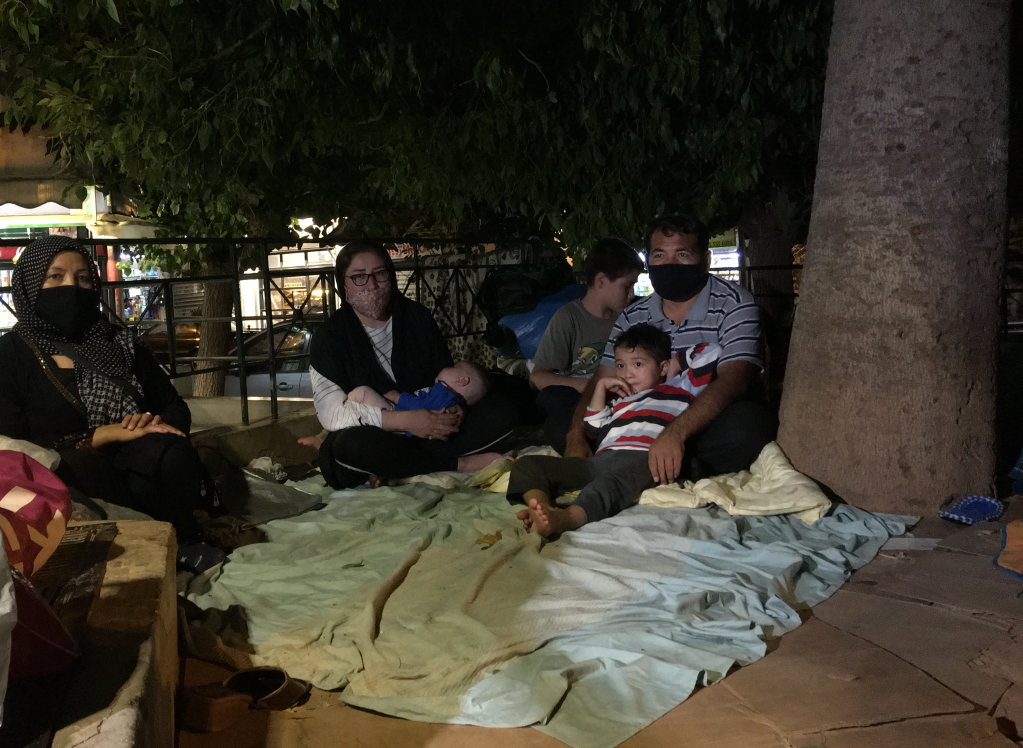 Little support in Greece
Asylum seekers who are granted protection in Greece receive little or no welfare support, leaving many to sleep on the streets. The closure in January of Filoxenia, a housing program funded by the European Union, resulted in even greater deprivation, according to the organization's Vasilika Moon. "Almost 7,000 people are now on the streets in distress, among them many families and children," Moon said.
Greece's Migration Minister Notis Mitarakis told InfoMigrants last year that Greece provides recognized refugees the ability to find a house and apply for rent subsidy. "But they also need to apply and find a job and work. We don't provide life-long benefits to people not working," he said.
Greece continues to suffer the effects of the financial crisis with unemployment at around 16%. At the same time the number of asylum seekers and refugees in the country is estimated at 80,000, according to Redaktionsnetzwerk Deutschland.
Also read: Greek authorities accused of 'criminally abandoning' migrants
Secondary migration 'achilles heel'
People who are recognized as refugees or are granted subsidiary protection status in the EU are allowed to travel within the EU for up to three months at a time. While they are not permitted to settle permanently in another member state, many do leave Greece with the intention not to return.
Linda Teuteberg, migration spokesperson in the Free Democratic Party, said secondary migration was "the achilles heel of the European asylum system," according to KNA.
Teuteberg complained that the government had made no progress on this issue during its term as president of the European Council during the second half of 2020. "We must put an end to the untenable situation in which returns are prohibited by German courts on the grounds that conditions in the responsible member state are inadequate," she said.
"The federal government and the EU Commission must demand adequate accommodation for refugees in Greece."
In January, a German court ruled that two refugees who had been granted asylum in Greece could not be sent back there because of a "serious risk of inhumane and degrading treatment." The court said the men would likely be unable to meet their most basic needs if they were returned to Greece.