Two boats have capsized off Tunisia, leaving at least 39 people dead. The shipwrecks happened amid an ongoing rise of the number of migrants risking the Mediterranean crossing to Europe.
Rescuers pulled 165 survivors from the boats out of the sea to safety, the defense ministry said. According to the news agency AFP, a defense ministry spokesperson said later that the search had been "temporarily suspended due to nightfall and bad weather".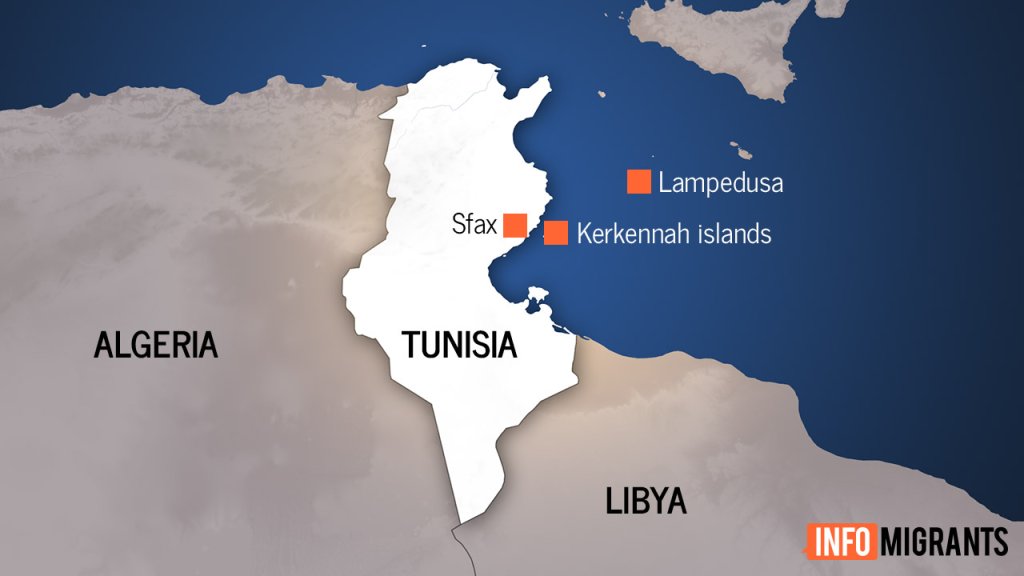 It was not clear what had led to the boat's capsizing. Generally, vessels leaving the northern African coast for Europe are heavily overloaded makeshift crafts that depart at night to avoid detection from the coast guard.
While the defense ministry said 39 bodies had been retrieved, a Tunisian national guard spokesperson said at least nine women and four children had died, AFP reported.
The boats set off overnight carrying mainly migrants from sub-Saharan Africa in the attempt to reach Europe. According to the authorities, however, the coast guard spotted them off the Tunisian port city of Sfax, located 270 kilometers southeast of the capital Tunis.
Deadly surge
Last year saw an upsurge of makeshift boats attempting to cross the dangerous central Mediterranean route. Between January 1 and March 10 this year, the IOM's Missing Migrants Project recorded nearly 200 migrant deaths on the route, up from 136 in the same period in 2020.
"Such vessels have continued to take to the sea almost daily this year, despite frequent poor weather," AFP reported. According to the Tunisian Forum for Economic and Social Rights, 94 migrant boats have been intercepted since the beginning of 2021, twice as many as in the same period last year.
Meanwhile, 1,736 people have been arrested for attempting the crossing, around double the number in the same period last year, AFP reported.
According to the latest UNHCR data, 5,685 migrants arrived on Italian coasts irregularly by sea between January 1 and March 4. Among those, more than 1,500 arrived via Tunisia, and 3,500 via neighboring Libya. The figures are more than double those from the same period last year. 
Major exodus
Last year 12,000 Tunisian nationals arrived in Italy irregularly, the highest number of any country, UNHCR said. But many foreign nationals have also used Tunisia as a springboard into Europe.
According to said Tunisian Forum for Economic and Social Rights, more than half of migrants arrested in waters off Tunisia were from sub-Saharan Africa so far this year. "Tunisia had been struck by an economic crisis and skyrocketing unemployment even before the coronavirus pandemic," AFP reported.
"Job losses, precarious conditions that have hit Tunisians have hit foreign migrant communities even harder; many have lost their jobs," said Matt Herbert from the Global Initiative Against Transnational Organized Crime.
In mid-February, the Tunisian navy rescued 25 from a shipwreck, with one person confirmed dead and about 22 missing, and took them back to Tunisia. 
In mid-January, the Tunisian navy intercepted 50 mostly sub-Saharan migrants, including an infant who had died, after five days at sea. 
with AFP