Twenty-six Afghan men arrived in Kabul early Wednesday on a deportation flight from Germany. Over 1,000 Afghan asylum seekers have now been returned from Germany since 2016.
On Wednesday (March 10) a chartered plane operated by Spanish company Privilege Style landed in the Afghan capital Kabul shortly after 7 a.m. carrying 26 Afghan men. It was the 37th deportation flight from Germany to Afghanistan since December 2016, bringing to 1,015 the number of asylum seekers sent back to Afghanistan since then.
Critics of group deportations continue to claim that Afghanistan is too dangerous for return, with attacks by Taliban militants occurring almost daily. The" Islamic State" militia also remains active in the country.
Despite the start of peace talks, the conflict between the Taliban and the Afghan government continues. There are regular clashes across the country, and the rate of targeted killings and bomb attacks in Kabul has been rising.
Ulla Jelpke, the German Left Party (Die Linke) interior spokesperson, called for a halt to all deportations to Afghanistan. "Rejected asylum seekers are threatened with deportation to a country where life-threatening attacks are the order of the day," she said.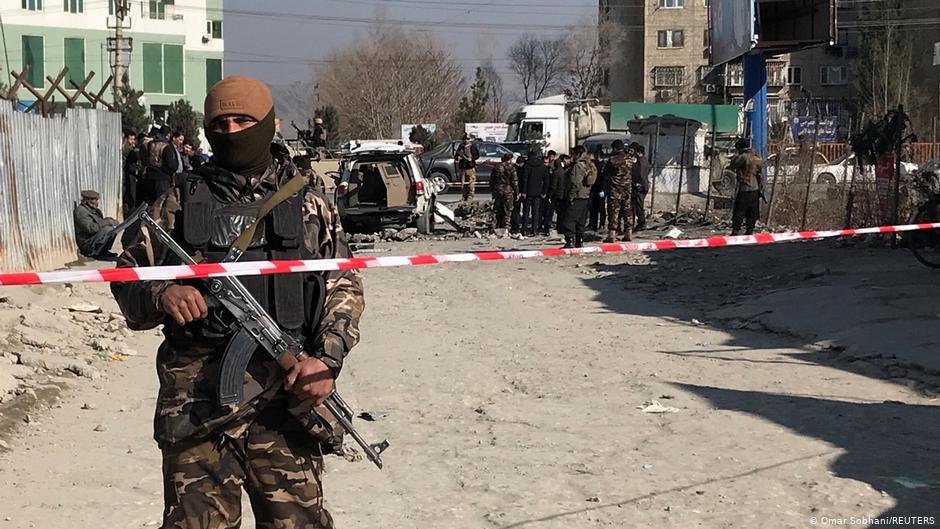 Health concerns
"The health care system in Afghanistan is in a desperate state and is unable to treat people with COVID-19," Jelpke said.
Germany halted forced returns to Afghanistan last March due to the pandemic. Kabul requested the freeze as health authorities struggled to contain the virus outbreak. Since March 2020, health workers and facilities have been deliberately targeted in attacks blamed on Taliban militias and Afghan security forces.
In December the minister for human rights in the Kabul government, Sima Samar, told DW that violence had increased to a very high level. "I call on nations who have taken in Afghan refugees to adhere to international humanitarian and human rights standards when dealing with asylum seekers," she said.
Also read: At the end of the road: A look at deportations from Germany
Appeals successful
The deportation flight on Wednesday was the third from Germany to Afghanistan this year. A total of 78 rejected Afghan asylum seekers have been returned since January 1.
At the same time, German authorities have confirmed that Afghans who appealed against an initial rejection of their claims had a relatively high success rate.
The German Federal Office for Migration and Refugees (BAMF) said that in 2020 around 60% of Afghan asylum seekers appealing against negative asylum decisions were successful. In almost 8,390 of nearly 21,170 cases, courts reversed the earlier decision by BAMF, according to information from the German Interior Ministry obtained by Jelpke.
5,500 appeals were rejected as "unfounded," the figures show. "Numbers like these are an unbelievable scandal, because this is an issue of life and death," Jelpke tweeted.
In the vast majority of cases (6,435), Afghan asylum seekers who appealed the negative decision from BAMF were only granted a ban on deportation, meaning that their right to remain in Germany is not guaranteed in the long-term.
Also read: 26 men returned to Afghanistan on Tuesday
With dpa