Turkish authorities have reportedly found 55 migrants from neighboring Iraq in two shipping containers at a port in the Turkish Izmir province. The state news agency Anadolu said the destination was Italy.
Anadolu reported on Tuesday (March 9) that the group, which included 33 women, was discovered "at a port" in Aliağa, a town some 20 kilometers north of the major city of Izmir.
The migrants traveled to Aliağa from the Turkish city of Sanliurfa, located more than 1,250 kilometers away from Izmir province near the border with Syria. They had been waiting inside the containers in Aliağa for five days.
Alleged smugglers planned to send the 55 people in containers aboard a ship to Italy on March 14, according to Anadolu.
Citing Anadolu, German news agency dpa reported that the migrants "were found after shipping company workers heard noises." With not enough oxygen, the migrants had called for help. The migrants were reportedly in good health, according to Anadolu.
This is the second time in a week Turkey has reported cases of migrant smuggling. Last week, police in the eastern city of Van, close to the border with Iran, stopped a truck carrying 114 migrants from Afghanistan and Pakistan. 
In January, Turkish news agency DHA reported that some migrant smugglers in Turkey are using a new trick to deceive migrants: Taking money from them to reach Italy and then after a long journey, letting them out of the trucks, still in Turkey.
Turkey is a popular transit country for asylum seekers and migrants trying to reach Europe.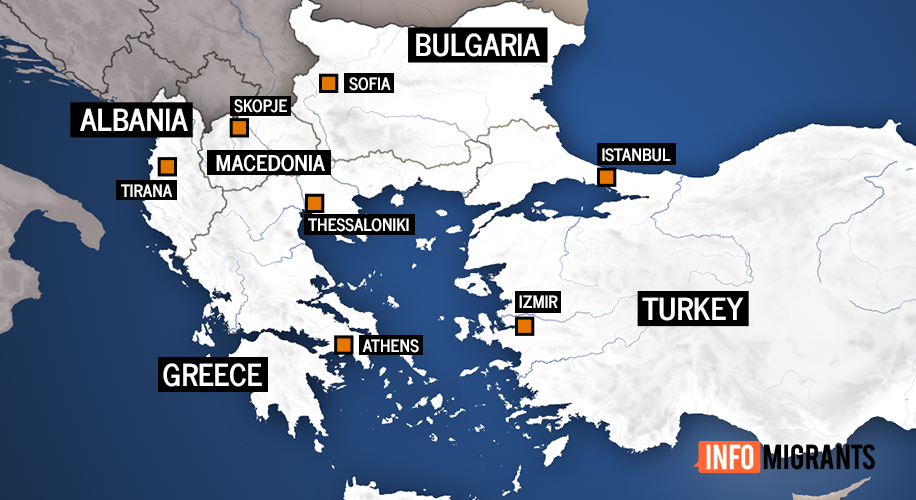 Series of migrant smuggling cases
The discovery of the 55 migrants in Izmir highlights dangers migrants face while trying to reach Europe -- often with the help of ruthless smugglers.
Smugglers are frequently arrested both inside and outside the EU for trying to bring migrants into western Europe in cars and trucks:
Earlier this month, Italian police found six Afghan citizens in a truck. A smuggler had allegedly hidden them in the bed of the truck without the driver's knowledge.
In late February, Slovenian police discovered 13 migrants at risk of suffocation hidden inside a truck.
In mid-February, Italian police arrested a total of five alleged people smugglers in two separate cases.
In early February, Italian authorities reported more cases of Afghan minors entering the country hidden inside cargo trucks coming in from the Balkans.
In late January, the ringleaders of a human smuggling group were handed prison terms for their involvement in a plot that led to the deaths of 39 Vietnamese migrants. Their bodies were found in a truck outside London in October 2019.
Last October, 15 men were arrested for suspected migrant smuggling in North Macedonia in two separate cases.
In mid-August, nearly 150 people were found squeezed into two separate trucks in North Macedonia.
Last July, a total of 567 migrants trying to transit North Macedonia without papers were detained by police. Police also arrested nine people suspected of migrant smuggling, including three Serbian nationals.
With dpa