In recent months, numerous fires have broken out in migrant camps across Europe, totally or partially destroying living spaces. Although some of these fires are caused by arson attacks, the majority are accidental, say the NGOs involved.
On September 9 2020, an enormous fire ravaged the Moria migrant camp on the Greek island of Lesbos, destroying the dilapidated homes of the 13,000 migrants who were living there. Four months later and hundreds of kilometres away, another huge fire broke out: this time in Lipa, Bosnia. It swept through the camp, leaving nearly 1,500 people homeless in the middle of winter and in freezing temperatures.
In the following weeks, other fires broke out: one in the Nijar camp in southern Spain, another in Thebes not far from Athens, another in the Kara Tepe camp in Lesbos and another in the Napier barracks in England. Most recently, on March 10, a fire was reported in an abandoned building in Thessaloniki, Greece. Three migrants died there.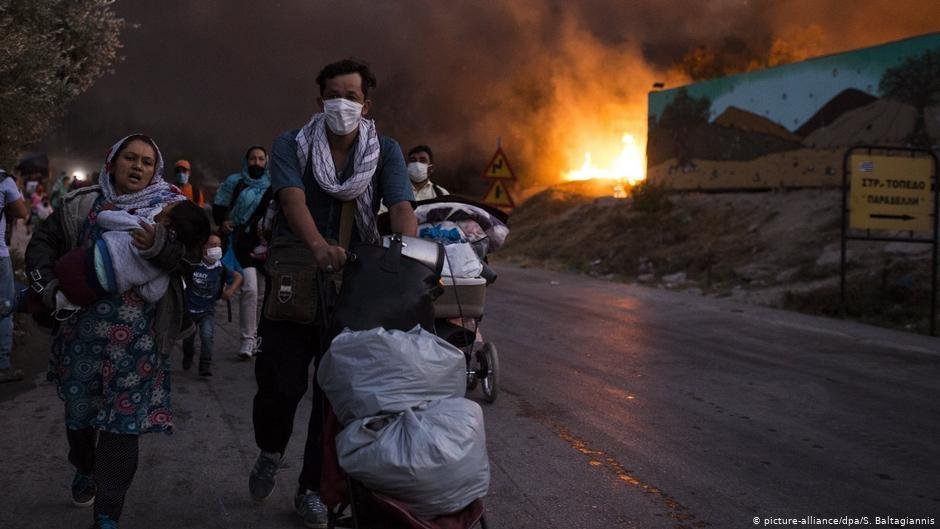 Driven by desperation and anger
Fourteen migrants were also arrested at the end of January following the burning of a building at the Napier barracks in the UK. They are accused of deliberately setting fire to the center.
In Bosnia, investigations are still underway to determine the cause of the destruction of the Lipa camp, but local police are confident they know the source. "We assume that it was a criminal act and that camp residents were behind it," said police spokesman Ale Siljdedic a few hours after the fire.
Arson attacks like these are said to be driven by the desperation -- and anger -- of migrants who have been crammed for months or even years into unsanitary camps or overcrowded buildings with no prospect of any improvement in their living conditions.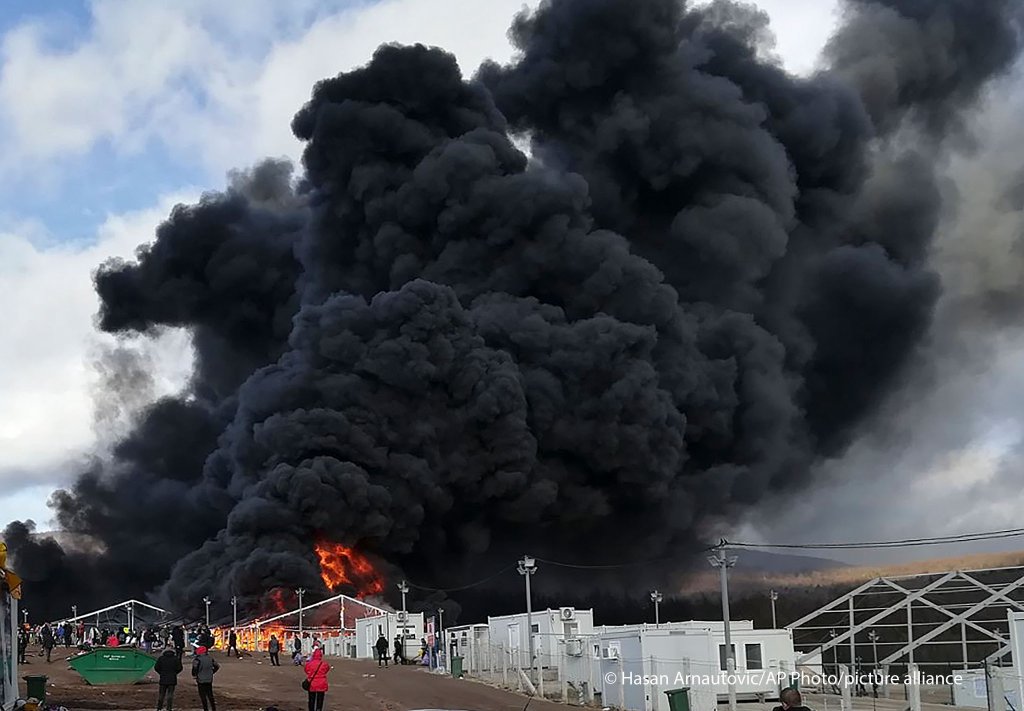 In both Moria and Lipa, the migrants had little access to drinking water, sanitary facilities, or medical care. In the English barracks in Napier, there were accounts of migrants being "at the end of their tether", saying they felt they had been "abandoned" by the authorities.
Warming freezing tents with small fires
Contacted by InfoMigrants, the NGOs present in various European camps acknowledge that arson attacks do occur. However, they believe that these remain a minority in terms of the number of fires in camps.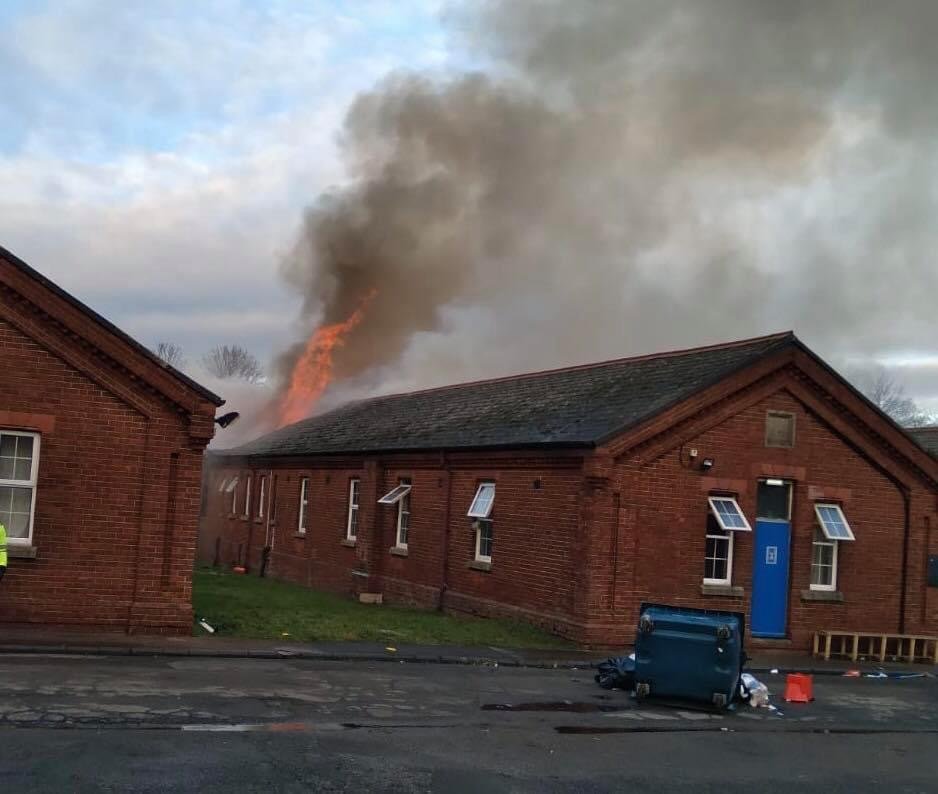 According to these groups, the fires that start -- which are not always reported in the media -- are often caused by simple carelessness. They can be the result of migrants wanting to cook or even just warm up their tents by lighting little fires. This together with bad wiring and exposed wires means that incidents such as fires are not a surprise.
"In the new camp of Kara Tepe in Lesbos, the lack of a proper electricity system caused fires to start because of bad cables or electrical misuse," says Dora Vangi, head of communications for Médecins Sans Frontières (MSF), speaking with InfoMigrants.
"In Samos, people who live outside the official reception center, having no other alternative, sometimes burn wood inside their tents to make themselves warm when it is cold, which is also very dangerous for their health."
"The fires in the camps in the Greek islands are not something new and are connected to the desperate and unsafe conditions that thousands of women, men and children have been facing for years. MSF cannot know what is the exact cause of each fire, however what is important to highlight is that the living conditions in these camps are not safe," she concludes.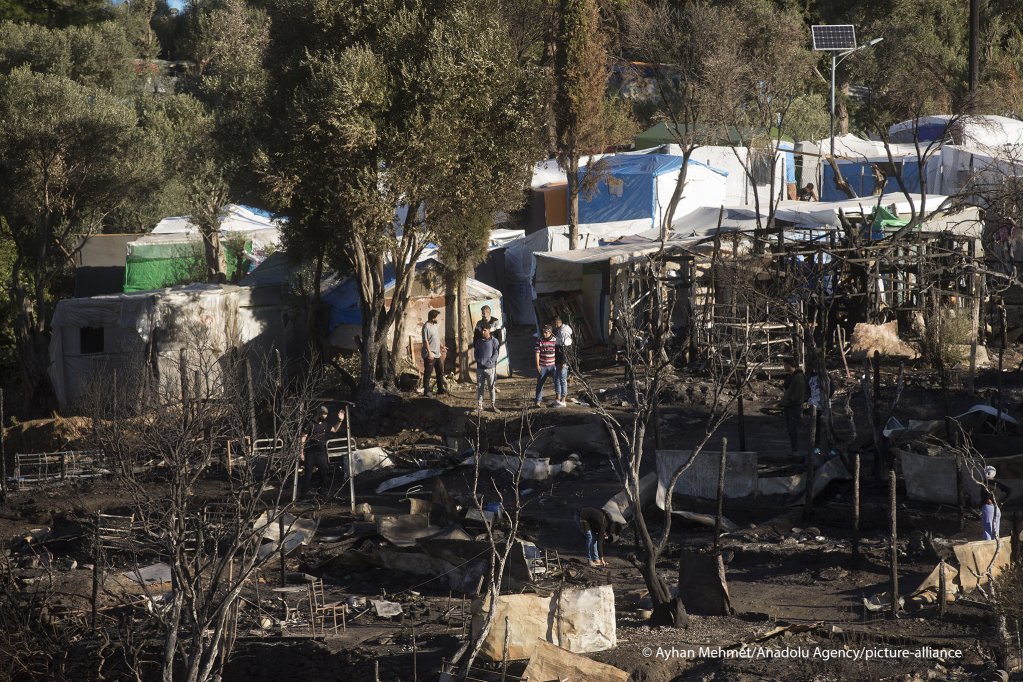 Faulty electric cables and illicit connections
Faulty electrical cables and illicit connections also increase the risk of fires. "Many fires are caused by bad wiring, because the cables and plugs are poorly made and they are exposed to the wind, rain and natural elements," explains Vangi. "These fires are especially traumatic for the migrants."
In February, a fire like this in the Thebes camp, north of Athens, caused the death of a six-year-old child.
In Nijar, in southern Spain, the cause of the fire that broke out on the evening of February 13 in the camp for immigrant workers is still unknown. What is certain is that the plastic tarpaulins covering makeshift shacks enabled the flames to spread very quickly. Two hundred people were left homeless and lost all of their possessions.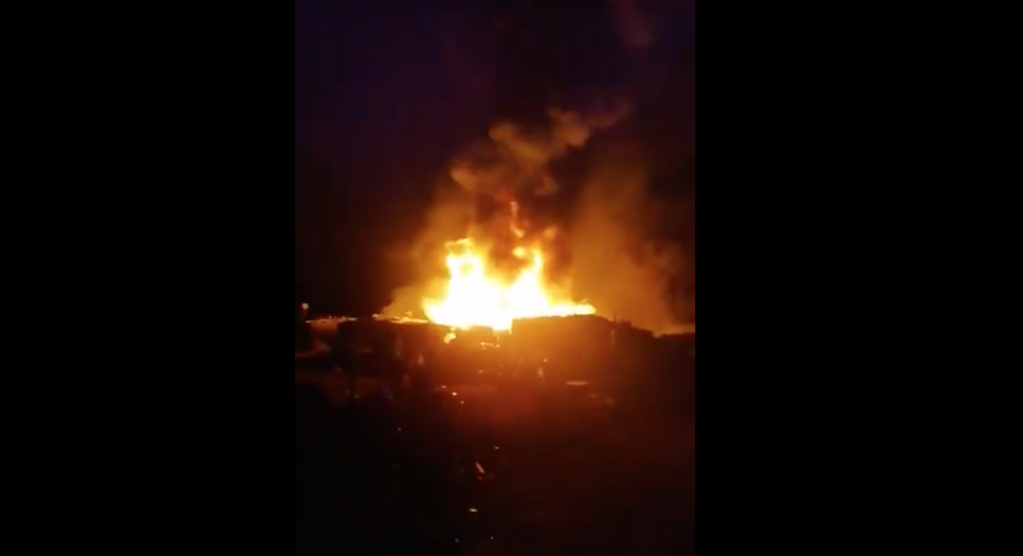 According to the International Organisation for Migration (IOM) in Bosnia, the recent fire in January that partially destroyed the reception center in Blazuj, on the outskirts of Sarajevo, was also an accident.
"Sometimes migrants unplug certain cables to put their mobile phone chargers in their place. This can cause compatibility problems because of voltage differences and, with snow or rain, it can create accidents," says Laura Lungarotti, head of IOM in the region. "We regularly organize fire drills and evacuation exercises." The overcrowded Blazuj centre currently holds over 3,000 people, but it has a maximum capacity of 2,400.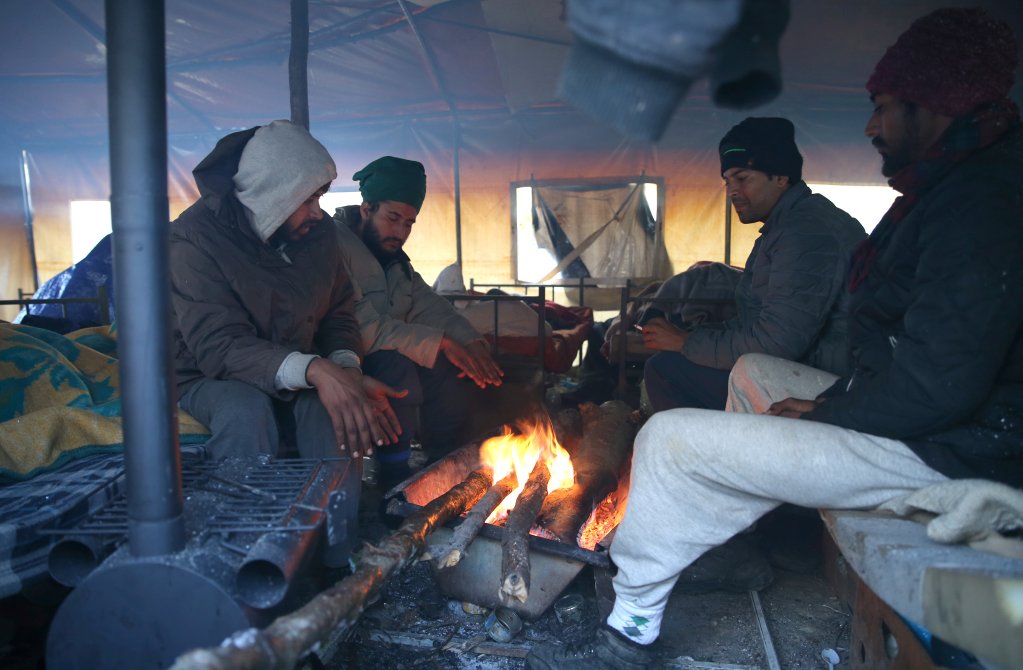 'These incidents show that the camps are not safe'
Rather than focusing on the perpetrators of any arson attacks, the NGOs insist the most important thing is to find real longterm solutions. "These incidents show above all that such camps are not safe for anyone. People need to be moved to other EU states."
In France, since the dismantling of the Calais 'jungle' and the fire at the Linière camp in Grande-Synthe in 2017, no fires have been recorded. François Guennoc, director of the Auberge des migrants in the north of the country, has a simple explanation: no more big camps.
"In France, there are no more camps, or at least, there are no more huge camps like those in Lesbos or Bosnia. In Calais and Grande-Synthe, the migrants have been largely dispersed. They live in small groups in spread out covert locations [on the northern coast]. When there are no major camps, this means that there are no electrical installations, so there is little risk of fire."