It has been ten years since the start of the Syrian uprisings. The continuing war has displaced millions – inside and outside the country. Syrian refugees in Turkey say they experience homesickness, marginalization and even racist attacks.
"I was a very young man during the war. I miss Aleppo so much."
When protests against President Bashar al-Assad were first staged in Syria's capital Damascus in March 2011, Ahmad Zahdeh was 18 years old and studying graphic design at the time.
Full of youthful excitement, he was following the news about the demonstrations very closely. Soon, Ahmad and his friends joined the protests and took to the streets of Aleppo to call for Bashar al-Assad to resign.
Ahmad was arrested during the protests and spent one month in jail. Syria's young people were dreaming of change in their country. But neither change nor struggle were easy. Aleppo was beset by bombs and gunfire, and people were dying.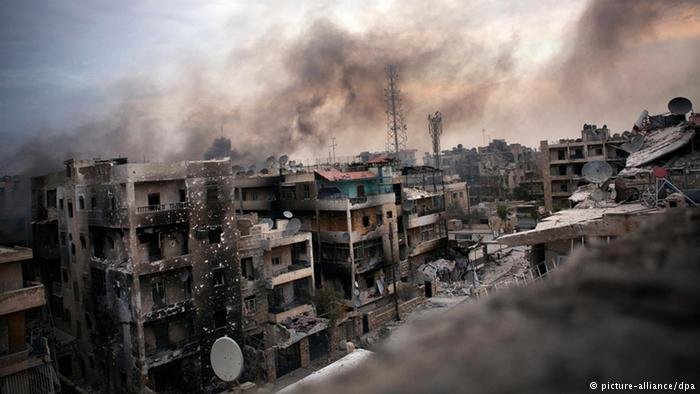 'I did not know what freedom meant'
"It was so painful for me to witness what was happening. The city was hit by at least 20 bombs a day. Before the war started, I was a kid. I did not know what homeland meant. I did not know what freedom meant. I learnt [about] these during the war."
After being released from prison, he started working as a journalist because he felt he needed to report on what was happening. However, he had to leave Aleppo when armed conflict intensified. He moved to Idlib and continued reporting from there.
Ahmad survived the war but he lost all of his best friends. In 2016, he took shelter in Turkey. A year later, his family joined him. Today, the 28-year-old Syrian graphic designer lives in Istanbul. He started his own advertising agency. He says he yearns to return to Syria but "this is not possible for now," he adds.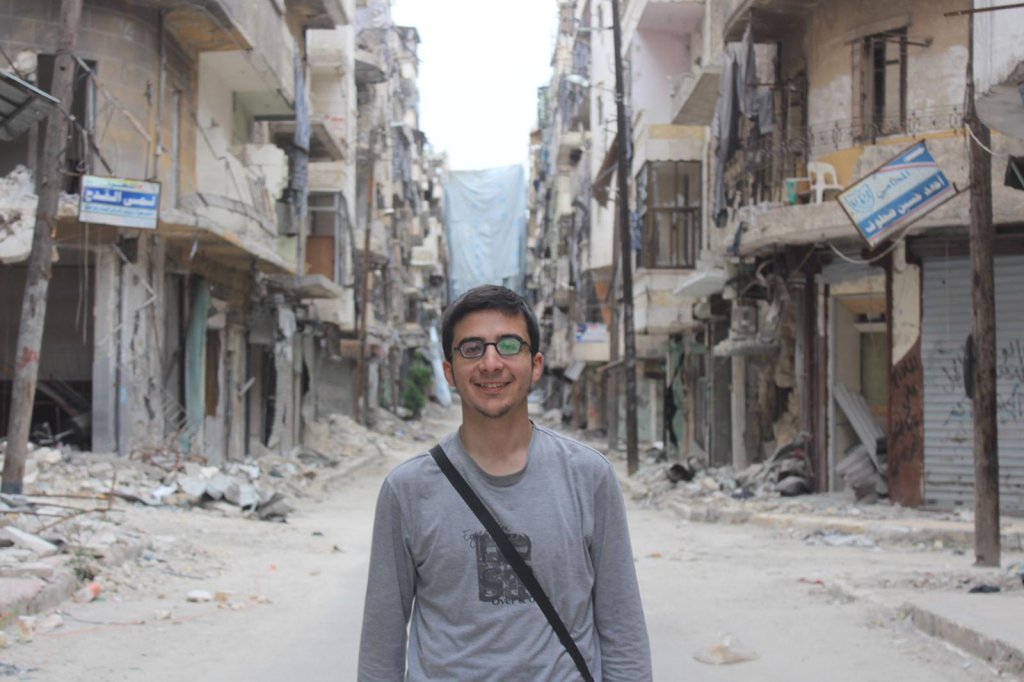 'How I wish he did not die like that'
Not all Syrian refugees find their footing in Turkey. According to the most recent data from the Directorate General of Migration Management, there are 3,659,449 Syrians in the country, making Turkey the largest host country of Syrian refugees worldwide.
The Hammami family also sought refuge in Turkey from Syria. After they settled in Samsun, the largest city on the Turkish Black Sea coast, the family suffered a terrible loss.
Their youngest son became a victim of a racist attack.
In 2011, when they arrived in Turkey with their parents, Ibrahim Hammami was 15 and his brother Eymenh was only 6 years old.
At the age of four, Eymenh had fallen from a balcony in Aleppo but he quickly recovered. Later he was injured in a bomb attack, but he survived this one too. Eymenh cheated death twice until it found him last year in Samsun. He was 16 years old.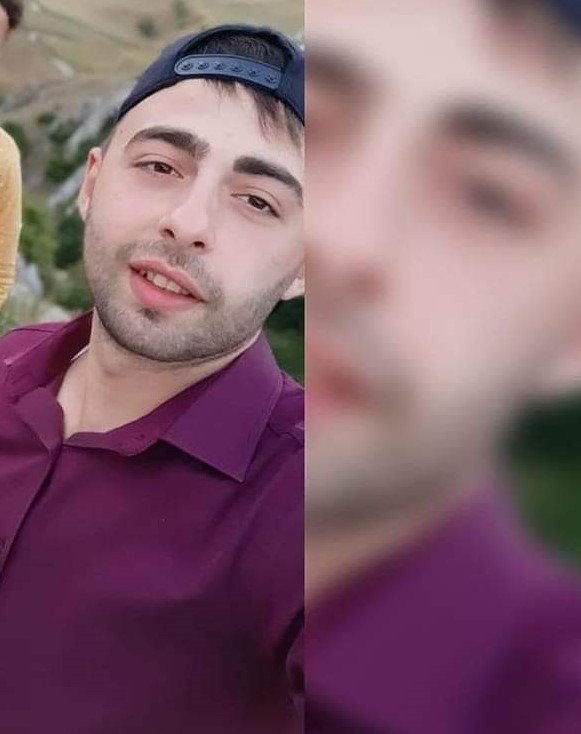 'Go back to your country'
Eymenh was attacked on the street in September 2020. A car was following Eymenh and his brothers that day. "You Syrian, what are you doing in Turkey? Go back to your country. This is my country," the attacker yelled at Eymenh and stabbed him.
Ibrahim is still finding it hard to believe his younger brother is dead. 
"I would never have imagined things would turn out this way. Every evening I'm still waiting for him to return from boxing classes. How I wish he had not died like that," says Ibrahim.
'We suffered in Syria, we are now suffering in Turkey'
There are around 747,000 Syrian youths aged 15-24 in Turkey. Not every young Syrian has the chance to attend school.
After fleeing Syria, Eymenh went to school in Turkey for justr two months. Due to his family's financial situation, he was forced to work, even though he was a child. Like his brothers, he was working at a bakery in Samsun. His dream was to become a professional boxer for Turkey's National Boxing Team.
"We all have to work because our economic situation is bad. We always suffer in life. We suffered in Syria, we are now suffering in Turkey. 'Mom, one day I will become a boxer and buy our own house. We will be rich,' he [Eymenh] used to say," recalls Ibrahim.
Before he was stabbed, Eymenh had told his mother that he was bullied on the street. His mother advised him to stay away from whoever they are. She did not want any trouble. But trouble did find him and he was killed before achieving his dreams.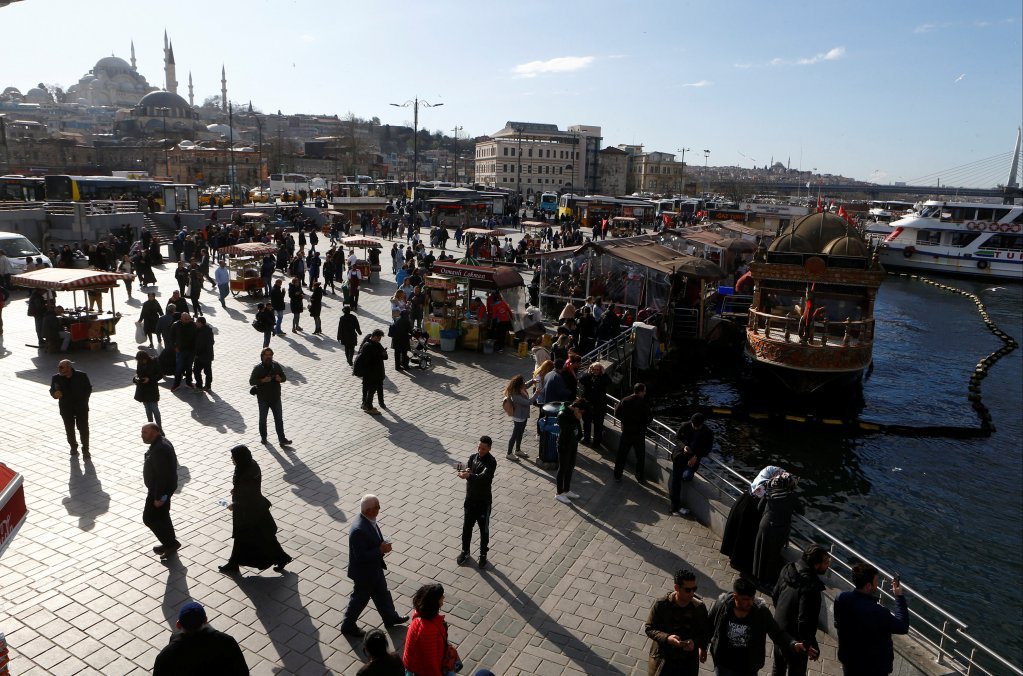 Insulted on the street
Ibrahim Hammami confirms that Syrian people are insulted from time to time.
"Some young Turkish people say, 'Why did you escape fighting in your country and come here instead?' They ask this all the time. Here we are only after earning our bread and that is all."
Eymenh Hammami's murderer was sentenced to 22 years but it was reduced to 18 years and 4 months after "good conduct abatement" was applied. No prison sentence can ease his family's pain.
Data revealed by Turkey's interior ministry shows that 419,040 Syrians left Turkey for Syria by December 2020.
However, as Ahmad Zahdeh says, in the short term returning is not likely for most Syrian refugees. This is a fact for the Hammami family as well and Ibrahim is well aware of that.
"We miss our homeland, neighborhood, friends, school. We have a constant yearning for Syria. We want to go back but we can't. There are no words to describe the longing for my homeland."