In the Kara Tepe migrant camp on the Greek island of Lesbos, thousands of people wait in squalid conditions in the hope of a transfer to another country. Congolese women stuck there tell InfoMigrants what daily life is like in this dirty and unstable camp.
The braided heads of Rose and Théthé Kongé, both Congolese, aged 25 and 39 respectively, appear on the WhatsApp video call with InfoMigrants. Rose is breastfeeding her baby, born last August while living in the chaos of the Moria camp on the Greek island of Lesbos.
After a fire destroyed that camp, the two women were repatriated to the Kara Tepe camp, along with more than 6,000 other people. Eight women live in one of 18 small basic rooms under a large tent, nicknamed "the women's camp."
Their "room" is littered with mattresses and cooking pots. "We sleep in the middle of the plates and next to the hot pot, there is no way to move, we have no room," says Théthé Kongé.
>> Also Read: Greece: Moria camp will not be rebuilt
Théthé Kongé has been in Greece, where she has applied for asylum, since January 2020. Her roommate, Rose, arrived in July. Rose left the Democratic Republic of Congo (DRC) after she was raped at the end of 2019. On the road in Turkey, she realized that she was pregnant by her rapist. In Lesbos, now a mother, she quickly obtained refugee status.
Since then, she has been clinging to the hope of being transferred to Germany, as the International Organization for Migration (IOM) had promised her, she says. Germany is a country where she "doesn't know anyone" and yet where she believes a new life seems possible. But the wait drags on and nothing happens.
'The priority is the Afghans'
"I was promised I would be sent from Greece. I haven't had any money for six months and there is no work here, there is nothing. I want to leave: I am still a young girl, I need to study, to take care of my life and my child's life. I need to be given the chance to be like everyone else," Rose says.
With nothing to do for days on end, Rose watches with bitterness as other communities are transferred before her. "You can see that it is only the Afghans who are leaving. They are the priority," she says. "There are many Congolese waiting." Somalis, Syrians, Eritreans, Cameroonians, Gambians and Malians also live in the Kara Tepe camp.
>> Also read: Babies in Lesbos migrant camp suffer rat bites: German minister
Transfers from the island of Lesbos are not commonplace, especially during the coronavirus pandemic. In February, some 116 refugees, mostly from Afghanistan, Iran and Iraq, were able to leave Greece for Hanover in Germany in one of the few such operations to be organized in recent months.
After the Moria camp fire, Greek Prime Minister Kyriakos Mitsotakis and German Chancellor Angela Merkel agreed to relocate 1,553 refugees from Lesbos to Germany.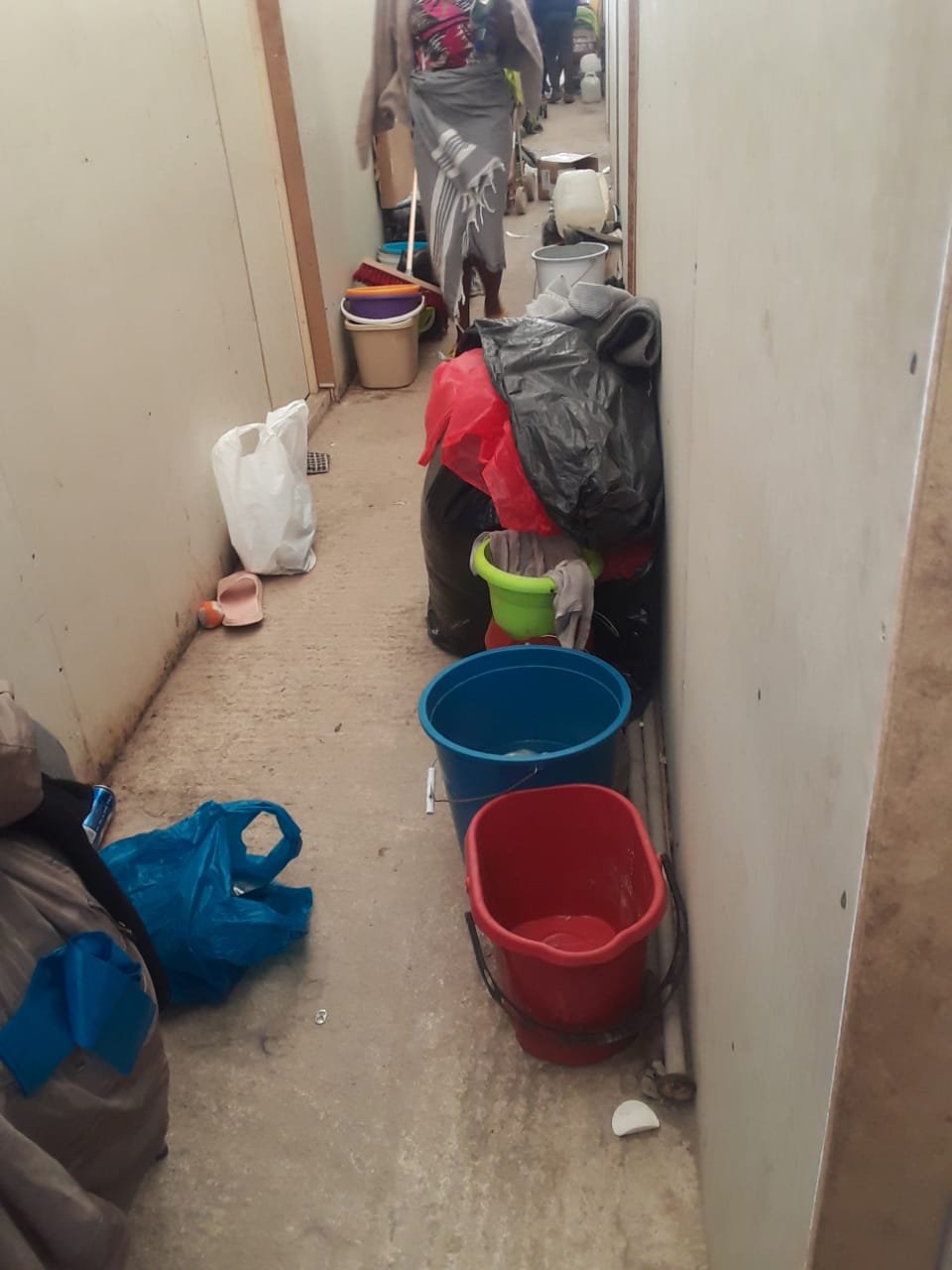 'We relieve ourselves in a bucket'
Sitting beside Rose, Théthé Kongé does not even allow herself to dream of a transfer, though she would love to be sent to France. Her first asylum application was rejected and she is awaiting an appeal.
Having left the DRC in September 2019 because of security issues after she watched her husband killed by armed men, Théthé Kongé came here alone. "I left my two children, aged 13 and 10, with their father's family," she says. "I hope they will be able to soon join me in Europe."
In the meantime, she, like her fellow refugees, can no longer stand daily life in this camp. "The light doesn't always work: we can only use it from 9 to 10 am, then from 1 to 3 pm, and from 5 pm to 4 am. The toilets we have been given are so dirty that we are afraid of catching infections. So we relieve ourselves in a bucket, behind the tent, sometimes in front of men passing by. Then we wrap it up [in bags] and throw it in the garbage. Also, there is no supervision and we are sometimes tormented by men who come in here."
"We need to get out of here, out of this horrible situation. It's as if we are being mentally tortured," she says.
This temporary camp at Kara Tepe has been criticized since it was hastily set up last September and has no fresh water supply or running electricity. Located by the sea, on a former military field, it is regularly battered by the wind and flooded by the rain. Part of the camp is also contaminated with lead, according to the Greek authorities.