A Maltese broadsheet has published photos detailing unsanitary conditions inside migrant facilities on Malta. Following mounting reports of awful conditions at migrant detention centers, Maltese authorities now want to change their tack with managing the island nation's borders, and work more closely with Libya.
Photos have emerged from a reception center for male asylum seekers in Malta that show extremely unsanitary conditions which appear not only to be in breach of generic health and safety guidelines but also in defiance of COVID-19 safeguards in particular. The Hal Far facility in the south of the country had been repurposed as a COVID isolation unit for COVID-positive men only nine months ago.
The Times of Malta newspaper reported that parts of the building had been left in a dilapidated state, with pictures showing mould on many walls and dirty toilets. The photos were dated January 2021.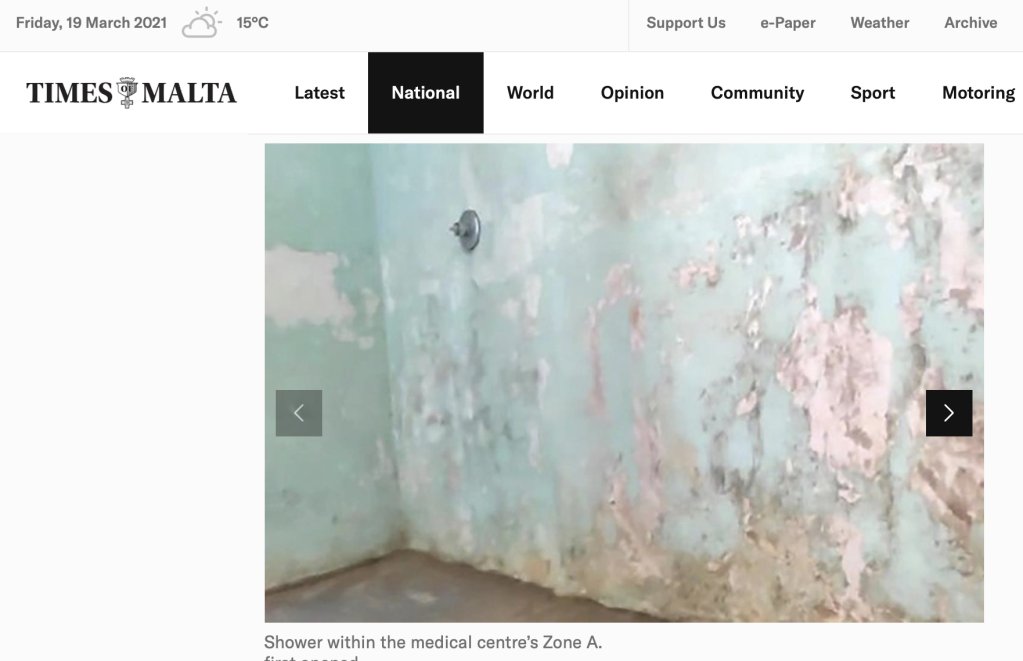 'Cold, dirty and depressed'
The pictures had reportedly been handed to the national newspaper by someone working for Malta's detention service; the anonymous source told the paper that they had wanted "show people what it's like to be stuck in the detention services system in Malta."
"I can't blame migrants for wanting out of such a place and doing anything they can to get out, including harming themselves to get transferred to [mental health hospital] Mount Carmel," the source told The Times of Malta newspaper. "I feel guilty about working there as I feel like I'm part of the problem. Even though I try to help, it's not easy to see people living in these conditions."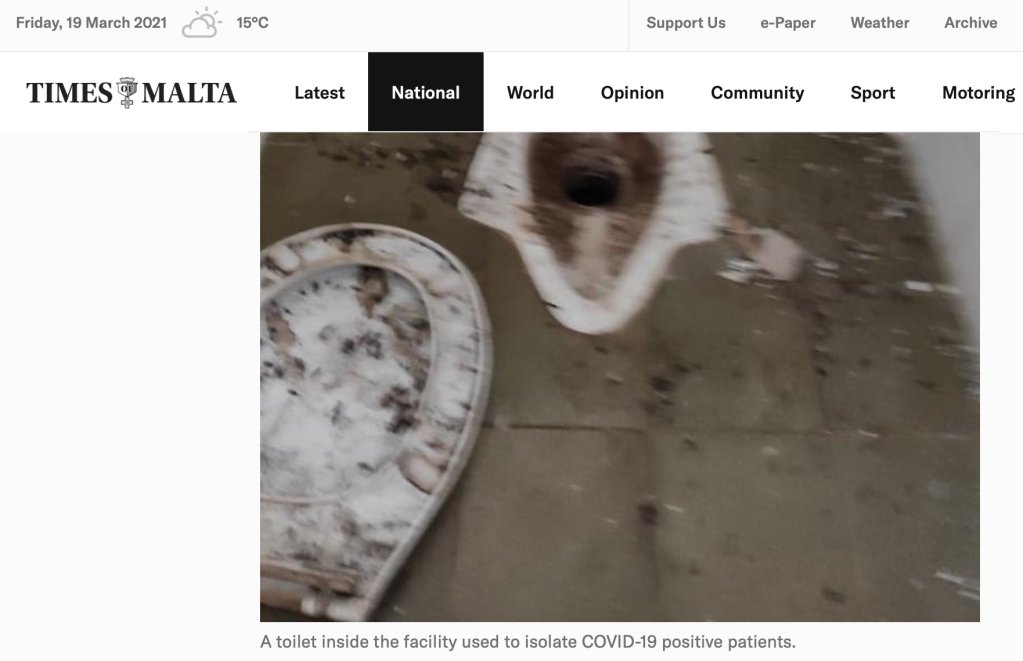 Read more: Claims of physical torture, suicide attempts by detained migrants in Malta
'Miserable conditions' abound at centers across Malta
Various migrants have also approached InfoMigrants in recent months to share their experiences. A Moroccan national held at Safi barracks told InfoMigrants in detail in January that the migrants and refugees lived under "miserable conditions."
With COVID-19 cases largely on the rise across Europe since then, the 27-year-old said more recently that refugees and migrants were not being tested for the coronavirus, and that "there is no respect for any (personal) space."
"We live in mixed with each other, and everyone uses the same bathroom. There is only one bathroom for use. Everyone uses this bathroom, and there is no hot water," he told InfoMigrants in response to the most recent revelations from Malta's migrant centers.
InfoMigrants is, however, unable to independently verify these reports.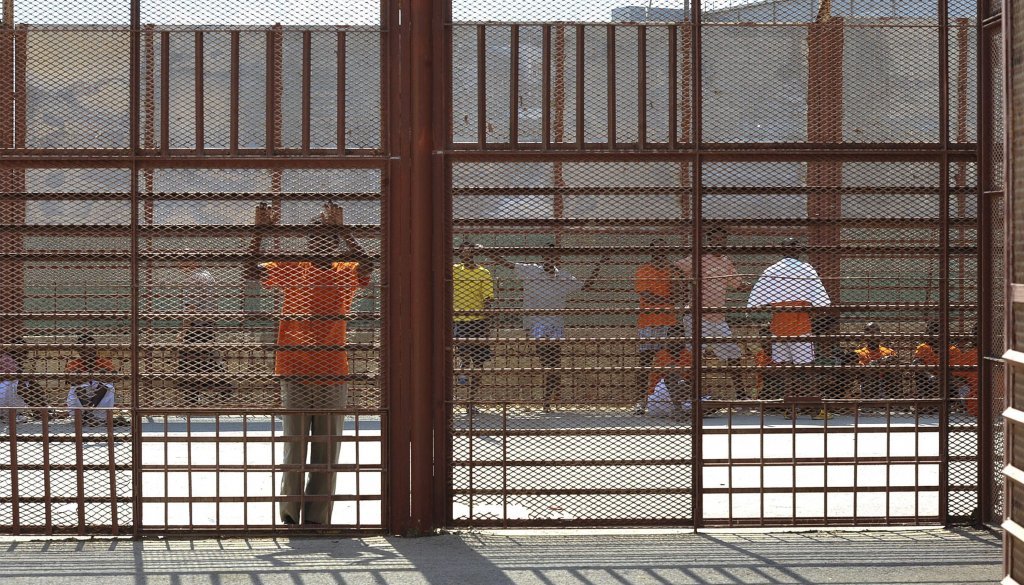 Scathing report from the Council of Europe
The publication of the photos by The Times of Malta follows after a report was released last week by the Council of Europe (CoE), which also said that migrants and refugees in Malta were held in "inhumane and degrading" conditions, such as having to sleep in a room of 12 bunk beds that was designed to be big enough to host five people, and that the toilets had no doors for privacy. 
The report also claimed that some people were locked up in the building for 24 hours a day while others had a total lack of activities to help them stay occupied, accusing Malta of breaking international law by exposing migrants to "institutional mass neglect."
The report, compiled by the CoE's Committee for the Prevention of Torture (CPT) said that Malta needed to urgently improve its immigration system, to ensure that migrants were treated with dignity.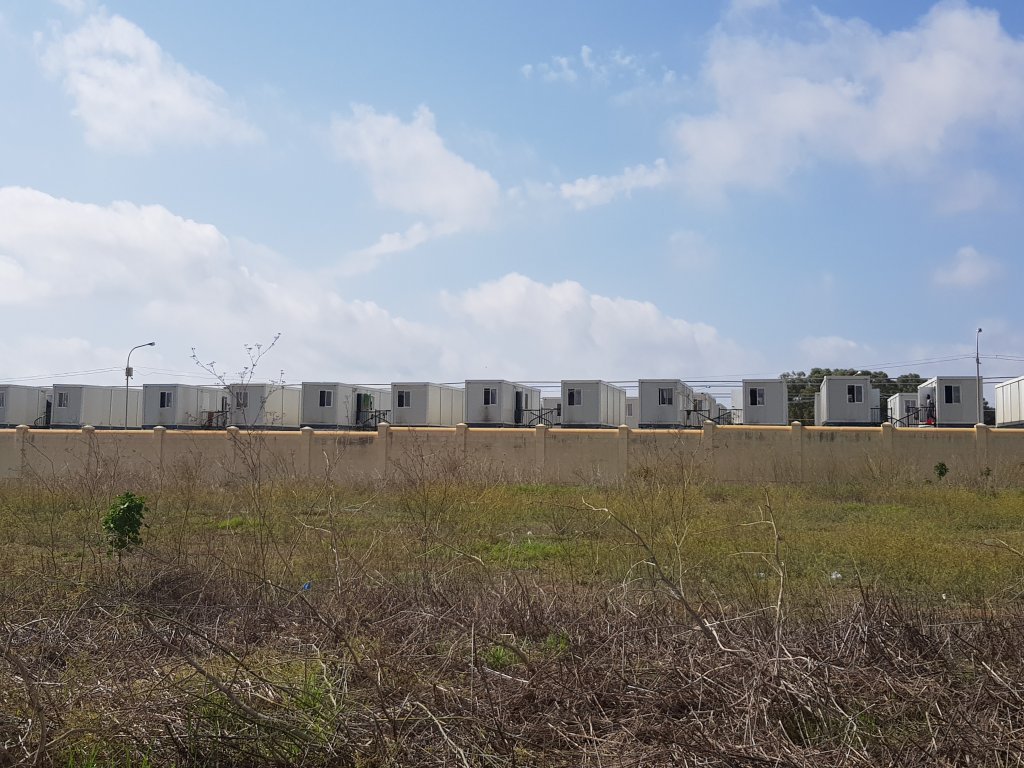 Home Ministry alleges one-sided portrayal
Those sentiments were echoed by some of the migrants who spoke to The Times of Malta newspaper, saying that the conditions at the facilities left them 'cold, dirty and depressed.' Those reports were also based on subjective reports from migrants and refugees at the Hal Far facility.
Verifying the conditions inside Malta's asylum facilities is proving to be problematic on multiple levels, as media requests to tour the centers are repeatedly being ignored. According to The Times of Malta, various NGOs have also reported that they are unable to independently assess the state of affairs at these facilities, as they are being kept from entering, with authorities citing COVID-19 restrictions as their reason for rejecting help from charity workers. The CoE report is the closest independent report delivered with an inside perspective from inside Malta's migrant facilities in years.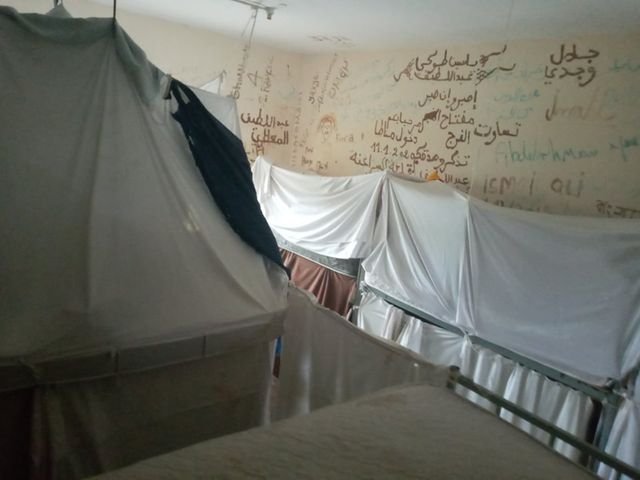 Meanwhile, a spokesperson for Malta's Home Affairs Ministry told The Times of Malta that they agreed that the areas seen in the pictures looked run down, but played down the significance of the images by sharing photos of other areas at the Hal Far facility, which looked clean and orderly.
"It is evident that the photos are being used to shed negative light on the work carried out by the Detention Service," the spokesperson said. Another ministry spokesperson highlighted that everything within the Hal Far facility was "completely new," including sanitary facilities and mould-repellent wall paint, and that the center was being sanitised daily.
A source who spoke to the The Times of Malta also seconded the official view, saying that the set of pictures showing a dirty toilet block were no longer up-to-date and that the toilets had since been refurbished. Another set of pictures of a rundown toilet block, the source added, was actually of a facility used exclusively by detention center staff, and did not affect the migrants living there negatively in any shape.
Improvements at 'illegal' facilities
The Hal Far center was only opened in April 2020 with the intention to provide "dignified care" to COVID-positive asylum seekers while also reducing pressure on the national healthcare system during the pandemic, according to Malta's Home Affairs Minister Byron Camilleri.
The facility was at first operated by Red Cross staff, with the management gradually being handed over to the Maltese detention services. The building which hosts the center originally used to be a hangar used by the military for over half a century. Other migrant centers in Malta are also in a state of decay, according to various eyewitness reports.
A spokesperson for human rights advocacy group Aditus told The Times of Malta that other detention facilities in Malte were similarly "depressing and inhumane" to what was seen in the pictures shown in the original newspaper reports. The Aditus spokesperson reiterated, however, that NGOs had not been granted access to Hal Far to witness the conditions for themselves.
Aditus noted that while the Maltese Detention Services were trying to improve things, the very manner in which refugees and migrants were being treated in Malta was still at the bottom of the issue: "The new detention services management has already made notable improvements, and we are keen to give our input as to how the system can be made more humane.
"Yet, a dramatic improvement in living conditions will not change the fact that Malta's detention regime remains largely an illegal one," Aditus said, referring to the practise of locking migrants up like prisoners while their cases are being assessed for several months.
Closer cooperation with Libya
Home Affairs Minister Byron Camilleri meanwhile has announced that despite all the negative press on the treatment of asylum seekers and migrants, he would not have any more such facilities built, arguing that the EU should intervene to help Malta "carry its burdens."
He added that the Maltese government would turn its attention to deepening its cooperation Libya's coast guard, among other measures to be introduced. Libya's coast guard, however, is accused of grave human rights abuses when returning migrants intercepted at sea to the African mainland. Italy is also planning to enter a closer cooperation with the new Libyan government.
Read more: More than 1,500 migrants intercepted off Libya and returned
Camilleri said the number of arrivals in Malta throughout 2019 and 2020 had exceeded every other EU country per capita, and that despite declining arrival numbers, expanding the number of migrant reception facilities would send the wrong signal: "When we said that Malta is full-up, we weren't lying," he was quoted as saying in The Times of Malta.
"Our centres and the space inside them is what it is, and so is our country. I will not let our country become a hot-spot for detaining migrants."
Read more: 'A distress call for human rights': European migration policies put migrants' lives at risk