The private rescue ship Ocean Viking is carrying 116 rescued migrants on board in the central Mediterranean following two separate rescues. The crew say they have sent requests for docking and are waiting for a place of safety in order to disembark the migrants soon, as storms approach.
Floating in the central Mediterranean, the crew of the Ocean Viking have made "four requests in four days" for a place of safety in order to disembark the 116 migrants they have on board, after two rescues picked up first 10, then 106 migrants from small vessels in international waters. The rescue operation took place towards the end of last week.
"The weather in the central Mediterranean is strongly deteriorating now and in the days to come," tweeted the humanitarian rescue organization SOS Mediterranee, which runs Ocean Viking, on Sunday, March 19.
Stormy weather ahead
According to an Italian weather website, provided by the country's 24 hour news channel TG24, rain, clouds and wind are forecast later on March 22, with a wind alarm put out for the south and west of the Italian island of Sicily. The seas are expected to be "rough to very rough," confirmed meteo.it.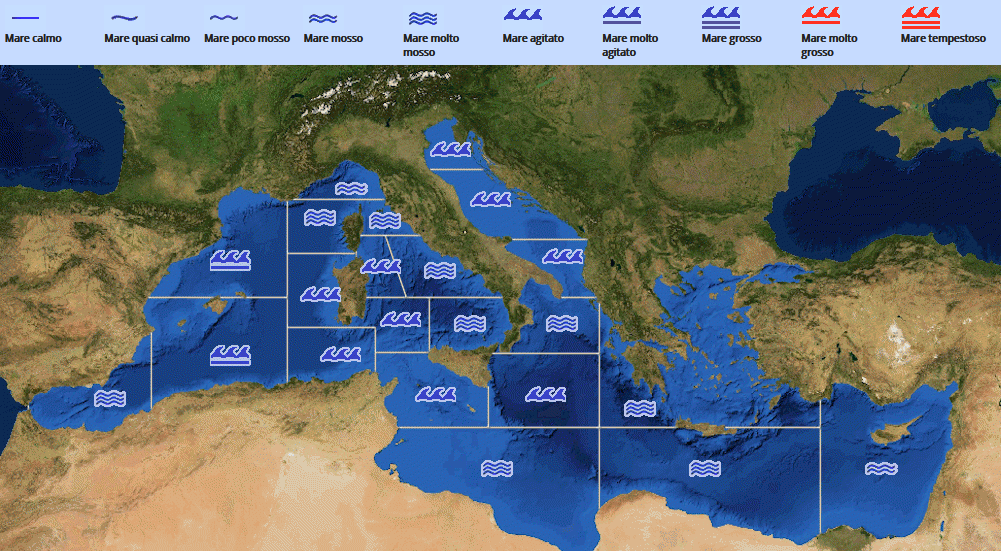 A second weather site, Il Meteo.it also said that strong north-west winds were expected around Sicily, and that the seas would be "very rough." Winds in the Straits of Sicily were expected to reach 23 knots, it said.
The Italian Ministry of Defense also provides a weather website called Meteo Aeronautica, where it predicted that the seas between Sicily and Libya and around the Italian island of Lampedusa will become rough on Monday, March 22 because of storms already underway, with more storms more expected later.
'Several...in a state of strong emotional distress'
On board the boat are men, women and children, according to reports. SOS Mediterranee said that during the second rescue at the weekend, one person had "fallen unconscious" as they were brought on to the Ocean Viking ship, and that "several [other] survivors were in a state of strong emotional distress."
The crew reported that the person who had fallen unconscious was now recovering.
Italian right-wing newspaper Il Giornale, meanwhile noted that since the new Italian government started work on February 13 under Prime Minister Mario Draghi, two NGO rescue boats had been allowed to disembark migrants in Italy.
Decisions at sea
On March 18, SOS Mediterranee reported that one person on board the boat that had been carrying ten people "expressed the will not to be brought to the Ocean Viking and to go back to Libya."
They said that their team had "provided a lifejacket for safety purposes and the person was evacuated by the Libyan coastguard onboard their patrol vessel."
The rest of those on board the fibreglass boat were said to be "constantly vomiting" and were assessed by a doctor on board the Ocean Viking and treated for "severe dehydration and exhaustion." Among the survivors were two women, one baby and three children, confirmed SOS Mediterranee.
Redressing the balance around Europe
At the same time as the migrants were being rescued, members of the Italian government were taking part in a southern European states conference in the Greek capital Athens to discuss the new European pact on migration.
Officials from Italy, Greece, Cyprus, Spain and Malta have joined together to try to get the rest of the EU to recognize the reality that the southern EU states are still taking a greater number of migrants who arrive on their shore.
Italy's Interior Minister, Luciana Lamorgese, told journalists, according to the Naples-based fanpage.it online newspaper that "there is an imbalance in the pact between measures to encourage responsibility and those which deal with the idea of solidarity."
Referring to the fact that the principle of solidarity, i.e other European states taking on equal shares of migrants landing in Italy, Spain, Greece, Malta or Cyprus, she said that the current system was not working as was intended when the EU came together to try and address the problem back in September 2019.
Minister Lamorgese said the four states' main aim was to "try and get these ideas into a bit more balance. We hope to put in place solidarity mechanisms, based on the agreements made in Malta in 2019, which will start working properly as soon as possible in the next few months."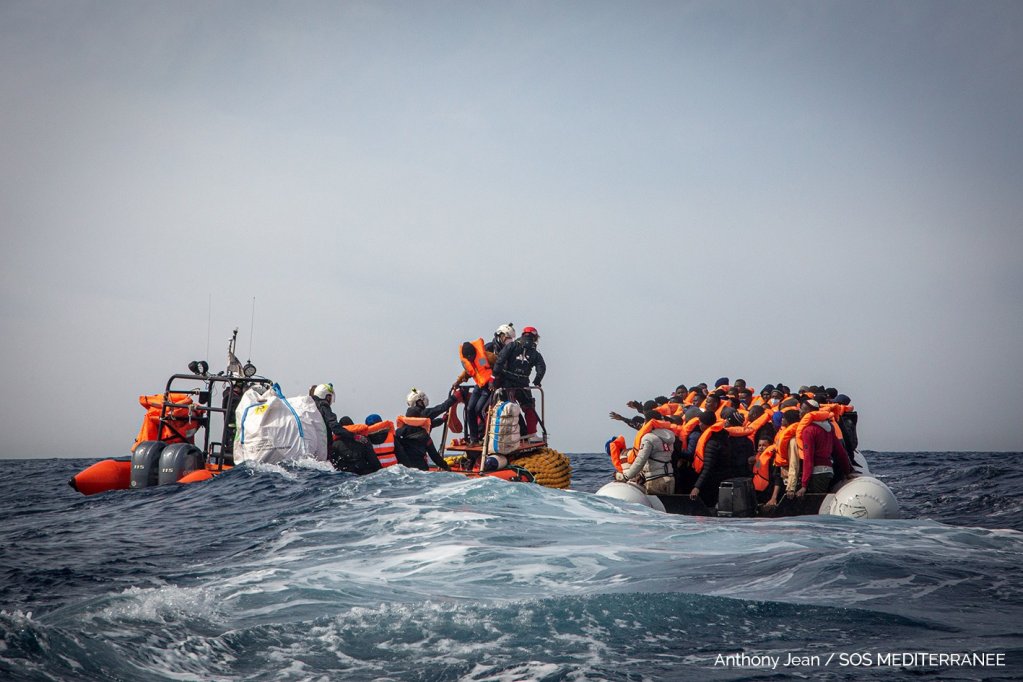 Lamorgese added, reported fanpage.it, that the relocation mechanisms needed to become "automatic and obligatory." The minister also said that it was incredibly important that EU states started working more closely with the countries of origin of migrants to try to combat migrant trafficking and loss of life.
Arrivals up in 2021 compared to previous year
Il Giornale also pointed out that the Ocean Viking brought in 422 migrants to the port of Augusta on the island of Sicily earlier this year. It said that in comparison to 2020, the numbers of arrivals of NGO boats were up in 2021. According to UNHCR data, in January and February 2020, 2,553 people had arrived, while this year, 5,034 people had already come ashore.
UN Refugee Agency (UNHCR) data showed that Italy has had just over 6,000 migrants arrive on its territory this year. About 60% of all sea arrivals departed from Libya, UNHCR reported. About 38% departed from Tunisia, and roughly 4% from Algeria.
Among those departing from Libya, the most common nationalities of migrants were Bangladeshi, Guinean and people from Ivory Coast. Most of those coming from Tunisia, according to UNHCR, were Tunisian nationals, as well as some Ivorians and Guineans.
About 76% of all sea arrivals to Italy were adult men, 11% were unaccompanied or separated children, 9% were women and 4% were accompanied children.