Houthi rebels in Yemen have admitted that their forces had caused a blaze killing 45 people at a migrant center earlier in March. More than a dozen soldiers and officials will be tried in court.
The Saba news agency, which is run by the Houthi rebels, reported that the protest held at a migrant holding facility in Sana'a on March 7 had derailed into chaos and mayhem after Houthi security forces responded unduly by using violence — without obtaining prior permission from their superiors. 
They reportedly launched three teargas canisters into the crowd, with one of them landing on a foam mattress in the center, causing a fire that spread rapidly throughout the facility.
Read more: Yemen detention center fire highlights dangers for migrants
The statement carried by the Saba agency, comes just under a week after it was reported that the Houthis would be investigating what went on at the facility where the fire broke out. The latest statement specified that 11 security personnel had been detained in the case, along with a number of senior officials who will now face punishment in court.
According to further reports from the Houthi rebels, there were 45 casualties in total, most of whom were Ethiopian nationals. More than 200 people were injured as well.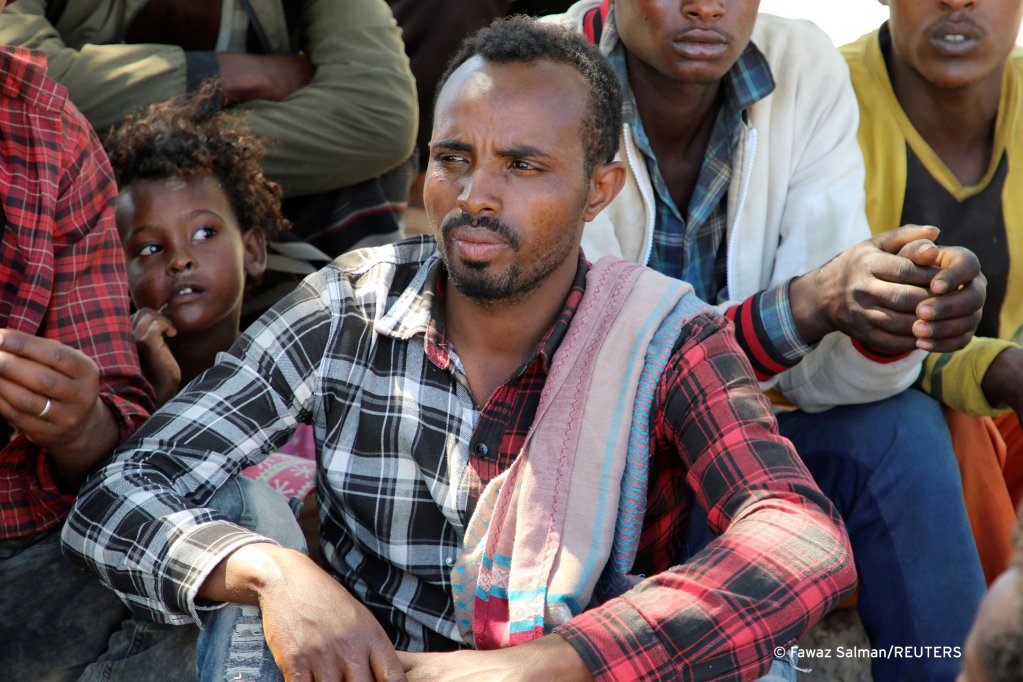 Protest against conditions gone awry
Human Rights Watch said the migrants had been protesting against overcrowding at the center, where they were kept and treated as detainees. Camp guards then reportedly rounded up hundreds of them into a hangar before firing two projectiles into the building.
There's footage attributed to the tragic event that shows multiple charred bodies and features sounds of people shouting in agony.
Yemen: a neglected transit nation in a state of war
The United Nations has called for an independent probe into the blaze, after the rebels expressed "deep regret" over the incident at the Sana'a holding facility last week, pledging to launch an investigation. Migrants in Yemen have seconded calls for such an independent investigation.
Martin Griffiths, UN envoy for Yemen, told the UN Security Council that the "extraordinary, horrific fire" had reminded the world "of the plight of the migrant community" in the country, which has been locked in a six-year conflict between the internationally recognized Yemeni government and the Houthi rebels. 
The civil war has turned into a proxy war between Saudi Arabia and Iran, as the two sides have been bankrolling and arming opposing sides involved in the conflicts. The Iran-backed Houthi rebels continue to control much of northern Yemen, including the capital Sana'a which was captured from the Saudi-backed government in 2014.
Despite warnings, migrants from countries in the nearby Horn of Africa such as Ethiopia and Eritrea continue to transit through the war-torn and impoverished country at the bottom of the Arabian peninsula, hoping to move on to neighboring Gulf Arab states, where they hope to lead a better life.
with AFP