According to a new ECRE report, Serbia rejected applications from nearly three in four asylum seekers last year. A major reason were anti-coronavirus measures, the author of the report said.
Last year, Serbia accepted fewer asylum applications than the year before. In 2020, 161 decisions were made concerning 223 people. Only 19 decisions were positive (granting some form of protection) and 142 were negative.
The number of total decisions, meanwhile, decreased by 28% compared to 2019 and was "the lowest in the past four years," said the report, published last Wednesday (March 17) by the European Council on Refugees and Exiles (ECRE).
According to the report, refugee status was granted to 19 people -- six citizens of Afghanistan, five from Iran, four from Syria, two from Burundi and two stateless persons --, while subsidiary protection was granted to ten people. The 142 negative decisions were either discontinued because asylum seekers absconded (in 89 cases), or rejected because it was decided that the applicant could claim no legitimate fear of persecution in their home country ("rejected on the merits") (51) or rejected as inadmissible (2).
In total, 145 people applied for asylum in the southeastern European country last year, the report said, citing the country's asylum office.
The author of the report, Serbian refugee lawyer Nikola Kovačević, wrote that measures to contain the spread of the COVID-19 pandemic "severely impacted access to territory" from March until May last year when non-EU country Serbia was in a state of emergency. During that time, the "registration and the first instance asylum procedure were suspended," according to Kovačević.
"However, the lower rate can also be attributed to inconsistent practice with regards to unaccompanied and separated children and LGBTQI applicants," Kovačević told the Balkan Investigative Reporting Network (BIRN).
"Also, the practice with regards to victims of sexual- and gender-based violence gives serious reasons for concern as well as the ambivalent practice detected in relation to Iranian applicants who converted from Islam to Christianity," he added.
Transit country
Serbia, population seven million, is a transit country on the so-called Balkan route for many migrants and refugees hoping to eventually reach western EU countries such as Italy or Germany. 
According to UNHCR's latest report, there are currently 124 asylum seekers in Serbia, around half of them from Iran, Somalia and Burundi. The country currently hosts 26,000 refugees, the vast majority of whom from neighboring Croatia and Bosnia, as well as 197,000 internally displaced persons (IDPs) and "some 2,100 persons at risk of statelessness."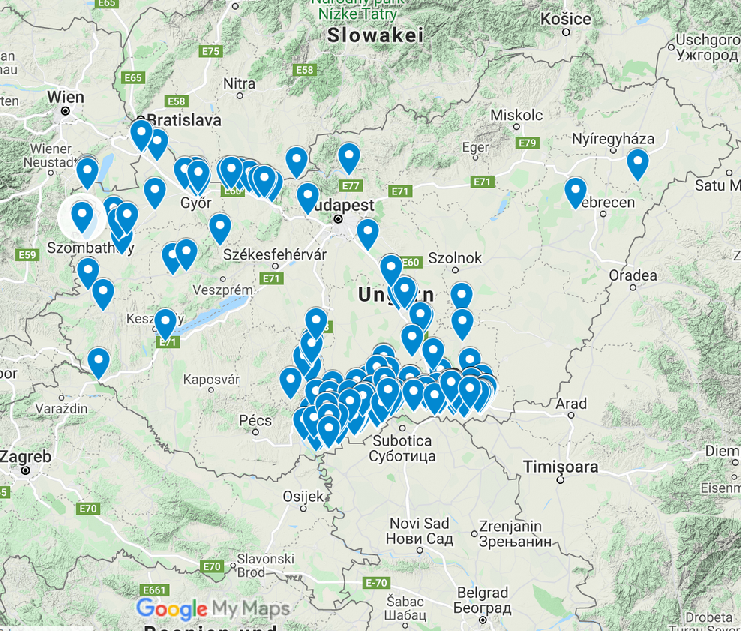 In January and February, the Serbian Commissariat for Refugees and Migration (SCRM) registered more than 5,400 new arrivals, most of them via North Macedonia, which in turn borders EU member state Greece to the south. Last year, around 25,000 arrivals were registered in Serbia, down from close to 30,000 in 2019.
The ECRE report said that according to UNHCR, at least 361 persons were collectively expelled to North Macedonia from Serbia during 2020. In late January, Serbia's constitutional court confirmed that the country had illegally expelled asylum seekers to neighboring EU member state Bulgaria in 2017.
Last month, Serbia's interior minister defended his country's migration policy, warning that Serbia does not intend to become "a parking area for migrants."
Pushbacks from neighboring countries
Many people have been stuck in Serbia for months, unable to cross the border into neighboring EU countries Croatia, Hungary or Romania. Authorities in all three countries have been accused of illegal pushbacks, which refer to the practice of preventing people from seeking protection on their territory by forcibly returning them to another country, generally immediately after they crossed it.
According to UNHCR, the first two months of this year saw nearly 6,000 pushbacks to Serbia -- 53% from Hungary, 44% from Romania, 3% from Croatia and a handful from Bosnia and Herzegovina.
Nikola Kovačević, the author of the ECRE report, told BIRN that "the most notable problems" asylum seekers in Serbia faced last year were "denial of access to territory which was manifested through pushbacks, the new "barbed-wire fence at the border with North Macedonia" as well as the "dangerous practices of the border authorities at Nikola Tesla airport" in the capital Belgrade, which Kovačević said are "based on arbitrary refusal of entries to persons in need of international protection."