The UK Home Secretary has announced the details of her new plan for immigration. She said it would be faster, fairer and allow Britain to help the vulnerable and those in need, while cracking down on criminality. Critics have accused her of creating a two-tier system that is anything but fair.
Priti Patel, the UK Home Secretary (interior minister) made a statement to Parliament on Wednesday (March 24), announcing her New Plan for Immigration. In it, she gave more details of the overhaul of Britain's "broken asylum system" which she had already announced in autumn 2020.
In the new plan, Ms. Patel said that the UK needed to concentrate on legal routes to immigration, in order to create a "pathway to citizenship." These legal routes, she explained, would allow the most vulnerable a route to permanent citizenship in the UK. "For the first time, whether people enter the UK legally or illegally will have an impact on how their asylum claim progresses, and on their status in the UK if that claim is successful," she stated.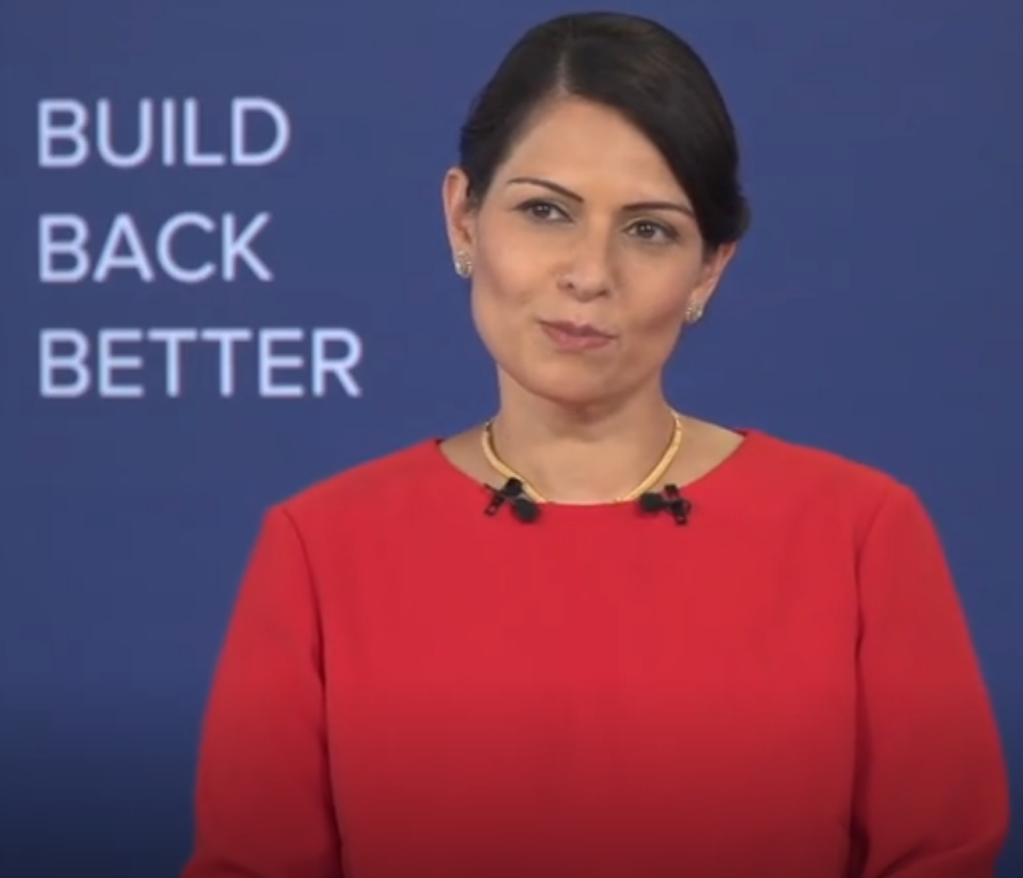 Faster removal
Ms. Patel promised that those who used illegal means to arrive in the UK would risk having their claims dismissed as "inadmissible" and that every "effort to remove those who […] traveled through a safe country first in which they could and should have claimed asylum." The right-leaning tabloid newspaper The Sun said that Patel's claims had described these as "boomerang deportations" and could be enacted in "as little as 24-hours."
Only when that kind of removal was not possible, said Patel, "will those who have successful claims -- having entered illegally -- receive a new temporary protection status." This, she cautioned, would not constitute "an automatic right to settle" and would be "regularly reassessed for removal." In addition, their status would limit access to benefits and only confer "limited family reunion rights."
However, her plans to send people back to France or other EU countries might run into trouble in a post-Brexit world. Since the UK left the EU, they can no longer fall back on the Dublin treaty which under its terms would allow the UK to send an asylum claimant back to the EU country in which they first entered the bloc. Now, the UK will have to strike agreements with each country individually in order to be able to send people back.
Prioritizing legal routes
The Home Secretary cited a recent example of the kinds of legal routes into the country they want to promote, when she referred to the agreement allowing "over five million people in Hong Kong to the UK." She said that the UK system was "collapsing under the pressure of the parallel illegal routes to asylum, facilitated by criminal smugglers."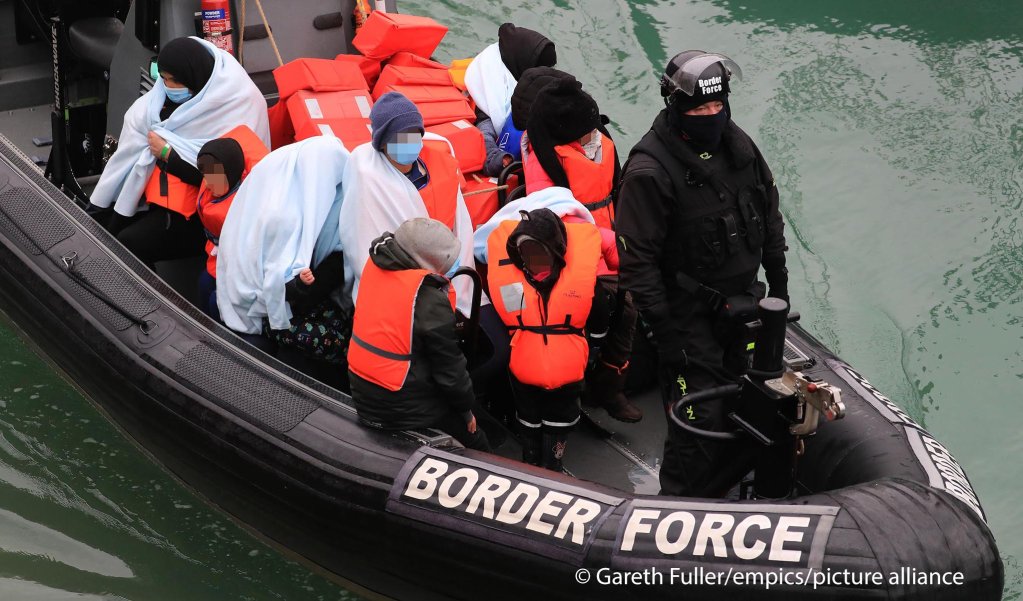 "Access to the UK's asylum system should be based on need," stated Ms. Patel, "not the ability to pay people smugglers."
Ms. Patel said that mostly young men were pushing ahead in the asylum system by being willing to take the kinds of risks, like get in a small boat to cross the Channel or hide in lorries and other vehicles, and this was also not a fair way of deciding who could apply. That meant that the "more vulnerable" which she deemed were "women and children" were not getting a fair chance of applying to the UK under the current system.
Criticism: 'A two-tier system'
The refugee rights campaign group Refugee Action UK tweeted a long series of criticisms of the government's new plan.
In it, the organization said that the new proposals would lengthen, not shorten the time people wait to obtain asylum, which would "erode their mental health" and "further isolate them."
Refugee Action said they feared the new proposals would make "lack of [welfare] support the default." Moreover, it said that asylum seekers and refugees were already often left "hungry and homeless," whilst waiting for a decision or following a negative decision.
Any new asylum plan should offer dignity to all, said Refugee Action, regardless of how they arrive.
Hassan Akkad, a recognized Syrian refugee in the UK, and critic of the current government who supports the opposition Labour party, added to the voices against the new plan. He said on the BBC Radio 4's "Today" program that the government statements deserved more unpicking.
Arrived on a fake passport, contributing to the UK
Akkad himself flew in to the UK on a fake passport after traveling via Turkey and the Calais 'jungle,' but his claim for asylum like many others like him who arrive in the UK, was no less valid, and was indeed recognized by the UK authorities.
Had he arrived today, under this new plan, Akkad could have faced being refused asylum or only been allowed to remain on a temporary basis, which could have interefered with his ability to work, or receive any help.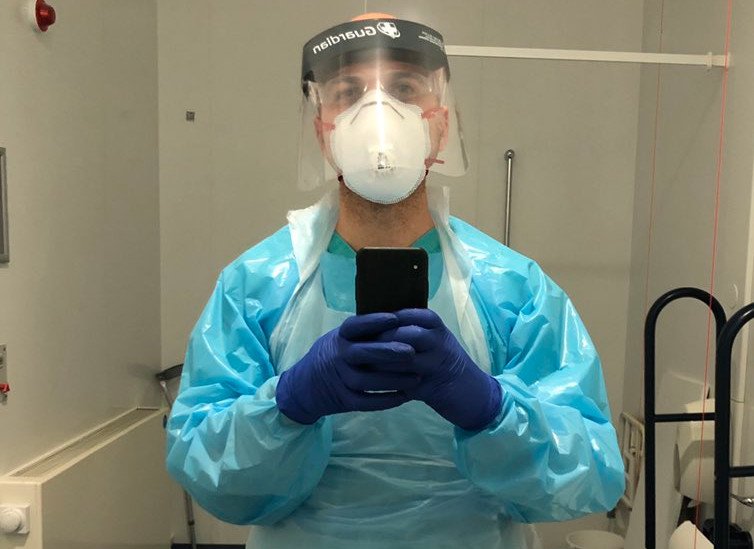 In fact, since he arrived in Britain in 2015, he has worked, made films, campaigned for refugee rights and also volunteered as a cleaner in his local London hospital during the COVID-19 pandemic. He is now writing a memoir about his experiences which is due to be published later this year.
Akkad made the point that "no human is illegal," so branding migrants illegal is wrong and contravenes the Geneva Convention, he said. He also said according to that convention that it was "perfectly legal to travel through safe countries and then arrive in the UK to claim asylum."
On the subject of young men elbowing out the more vulnerable in the asylum queue, as the government portrays it, Akkad said that men in Syria faced mandatory military service, so that was often why they fled first.
In addition, he said, that many men would be worried about their wives or children taking these risks and so went on ahead, in the hope that once they obtained asylum, they could claim family reunification.
Proposals could act as a deterrent
But this kind of hope will be dashed in the UK government's new plan, as they say that those who arrive by illegal means to the UK, by paying a people smuggler, will not be able to claim family reunification, or it will be much more difficult.
Akkad conceded that the government's new measures might put people off attempting to reach the UK on small boats, or by other illegal routes but that it was creating a two-tier system in which the same right to asylum would be treated differently depending on the way you had arrived in the UK. This he said contravened international law.
Speaking just after on the same program, Patel said that the UK was unable to help everyone, so her emphasis on safe and legal routes was justified. When asked by the BBC how much more difficult it might be for the UK to send asylum claimants back to countries like France post-Brexit, the Home Secretary said they were in "discussions" with numerous countries but did not say which ones.
Ms. Patel claimed that her new plan was "in line with the Refugee Convention, the EU Convention on Human Rights and international law." She said they would be working with organizations like the UN refugee agency UNHCR to create "more safe and legal routes," and the "right pathways," to the UK.
'Tough new stance'
In the statement to Parliament, Ms. Patel said that the "tough new stance" would "include new maximum life sentences for people smugglers and facilitators. New rules to stop unscrupulous people posing as children and strengthening removal powers for the border force."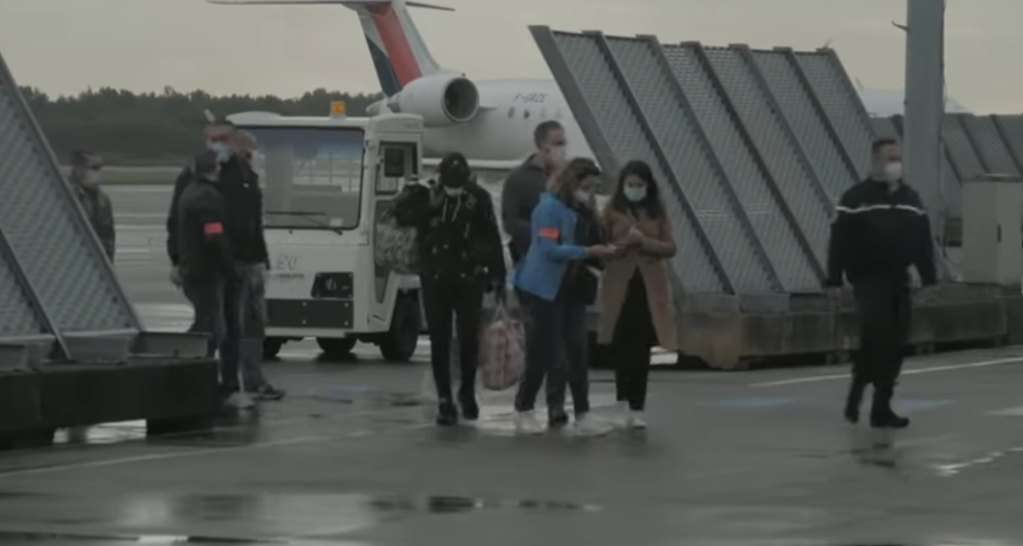 Ms. Patel added that the plan intended to "tackle the practice of meritless claims which clog up the country with last-minute claims and appeals." She claimed that many were "gaming" the UK justice system and that about three quarters of migrants in detention would raise "new claims, challenges or other issues" at the last minute. These, she said, in eight cases in ten would "eventually be denied as valid reasons to stay in the UK."
In her statement, Ms. Patel made a differentiation between "economic migrants" and those who were coming for asylum. She seemed to suggest that those coming on illegal routes were economic migrants when she said: "so the presence of economic migrants which these illegal routes introduce, limits our ability to properly support others in genuine need of protection."
109,000 active asylum claims in the UK
According to the Home Office, the UK has 109,000 active asylum claims "sitting in the asylum queue" and 52,000 of those are awaiting an initial asylum decision. Almost three quarters of those are waiting a year or more.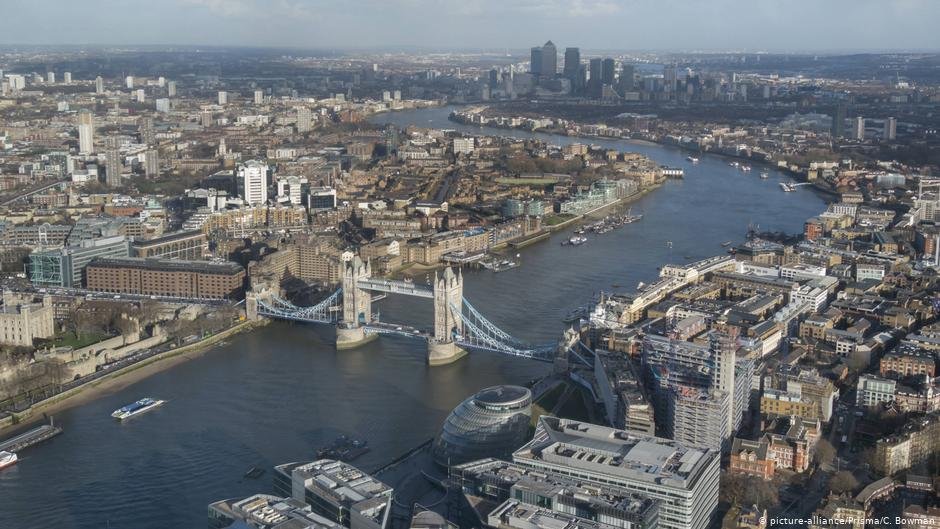 Ms. Patel added that 42,000 who had had their asylum claims refused had "not left the country." She attributed this to "the persistent failure to enforce our immigration laws." Under the new plan, removing those whose asylum claims were refused would be "made easier," said Patel. However, those commenting on her interview with The Sun asked her when she was going to "stop talking and start acting?"
There was no detail in the statement about when these proposals would enter into force.
For those who do come by legal resettlement routes, more support will be offered under the new plan. Refugees will receive "more support to learn English, find work and integrate." Patel also promised an amendment to the British nationality law which would allow members of the Windrush Generation (those who came, or are children of those who came on boats from the Caribbean in the fifties and sixties), to obtain British citizenship more easily.
The Home Secretary said firmly that "enough was enough," and that what the UK needed was a "faster and fairer system, to help us support the most vulnerable." This, she said, would allow Britain to maintain its reputation as "a country where criminality is not rewarded, but is a haven for those in need."
Ms. Patel concluded that she would be discussing the new plans at the meeting of the G6 nations also taking place on Wednesday.