A total of 183 migrants on board six small boats crossed the English Channel from France to UK on Tuesday, March 23. That is the highest number in one day so far this year.
183 migrants made it across the Channel on Tuesday (March 23) on six small boats. That's according to the BBC and news agency AFP.
This was the "highest daily number so far this year" and accounted for almost the total number of crossings made for the whole of March 2020, reports BBC.
The Home Office (UK interior ministry) announced that another three boats, with a total of 67 people on board, were intercepted one day later, on March 24.
Stopped before they could cross
The French authorities have also been busy in the Channel this week. On Tuesday, they stopped 164 people before they could make the crossing. On March 21, the Maritime Prefecture for the Channel and the North Sea reported that it had picked up 72 migrants off the coast of the French port of Calais.
According to a statement from the French Prefecture, a boat with 38 migrants on board, including four women and four children, got into difficulty in the Calais area and was picked up by a patrol ship Thémis.
A second French navy ship Abeille Languedoc picked up 34 migrants from a small boat just off the port of Boulogne. The French authorities said there were five women and seven children on board. They were taken back to Boulogne where they were all reported to be safe and sound.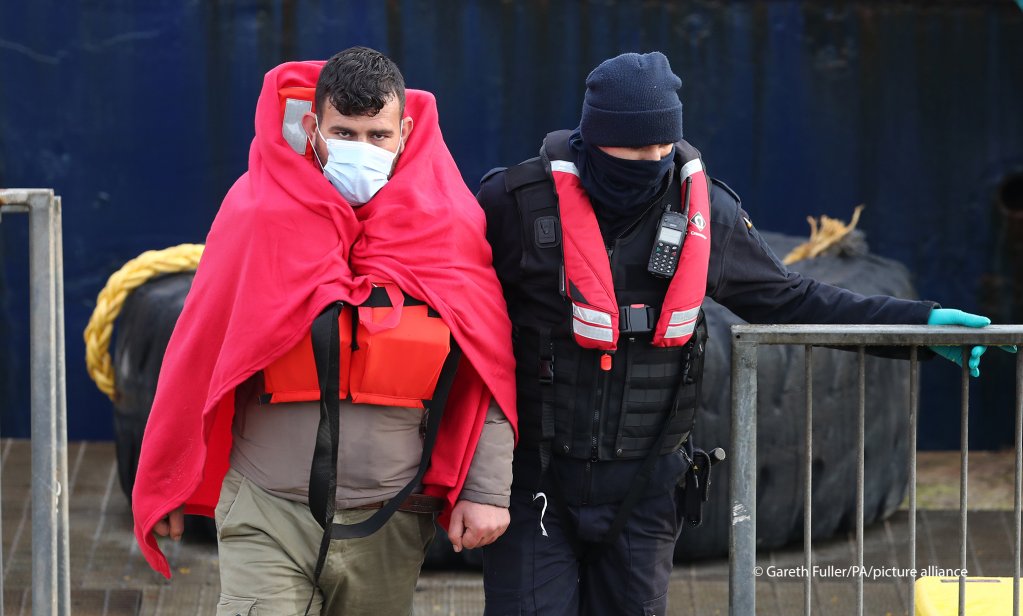 'Tough new stance' on immigration
The migrants arrived in the UK just a day before Home Secretary Priti Patel launched a new immigration plan with a "tough new stance."
If the plan goes ahead, it would mean that those who cross the Channel and thus enter Britain illegally, often by paying a people smuggler, would either be sent back to France or Belgium to seek asylum there, or would, at best, receive temporary leave to remain, if their claim for asylum was found to have substance.
In 2020, more than 8,000 migrants made it across the Channel in small boats to Britain. Many of them were sent to detention centers in former military barracks in Kent. According to the UK government statistics, 14,773 people entered immigration detention in 2020, that was 40% fewer than the previous year. The numbers have been on a downward trend since 2015, reported the Home Office.
UK statistics
The numbers of enforced returns from the UK was also down in the year ending to September 2020, Home Office statistics show. A total of 4,353 people were returned during that year. A slightly greater number of people chose to accept a voluntary return scheme, at 6,677.
In a commentary on Channel crossings, the Migration Observatory at the University of Oxford in October 2020 said they found that about 98% of those crossing the Channel in small boats applied for asylum on arrival. The majority of those crossing in 2020 hailed originally from Iran (51%). Iraqis accounted for 26%, Syrians for 6% and Afghans for 4% of crossings. These figures were based on data up until September 2020.
Outcomes for those seeking asylum varied and the latest data provided in the Migration Observatory analysis was from 2018. In that year, 27% of applicants cases were rejected, 30% were pending and 43% were granted asylum within the UK. The numbers of those being granted asylum appeared to be on a downward trend from a peak of asylum claims granted in 2014 (at a rate of 60%).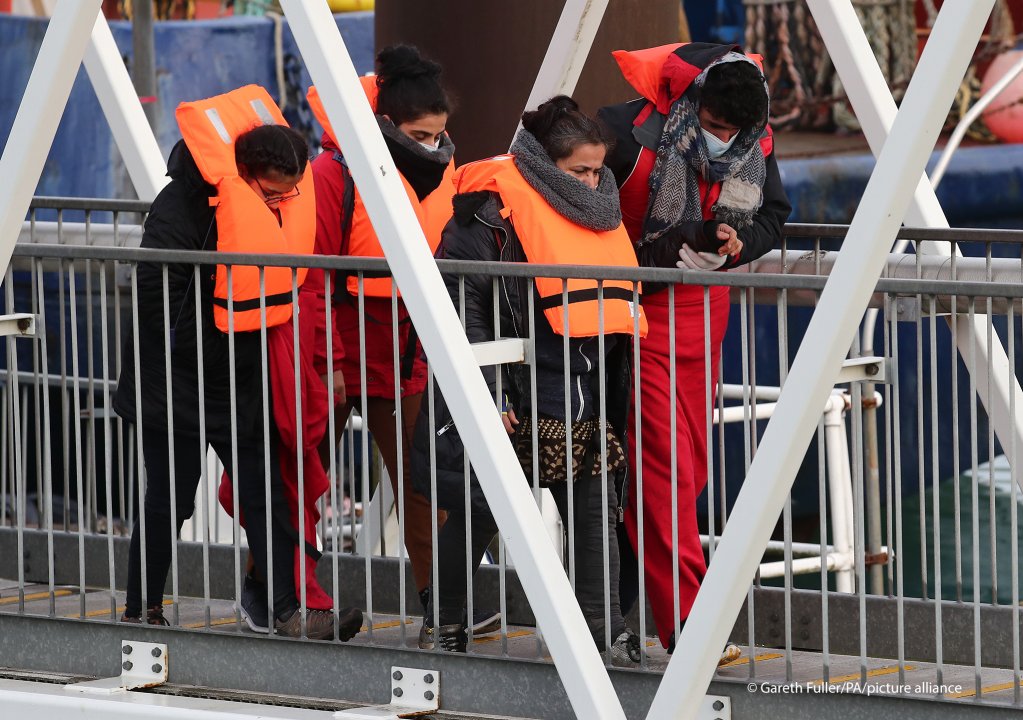 Asylum figures for those crossing the Channel
Though the likelihood of being granted asylum depends on individual cases, the Migration Observatory found that between 2016 and 2018, 90% of those coming from Yemen were granted asylum, 88% of those coming from Syria, 73% of those from Iran, 68% of those coming from Afghanistan and 49% of those coming from Iraq.
Even between 2019 and 2020, when the UK was still operating under EU rules and was part of the Dublin III regulation, only 155 people who entered the UK on small boats were returned to Europe. The Migration Observatory said that was "less than 4% of the roughly 4,300 detected arrivals in that period." The Observatory pointed out it was not clear which of these were so-called "Dublin cases" and which were returned for other reasons.
Now that the UK has formerly left the EU and the transition period, under which rules remained the same, has ended, the UK will have to either strike an agreement with the whole of the EU again, or work on bilateral agreements with each member state. Home Secretary Priti Patel said talks were under way with various countries but declined to name them when speaking to BBC radio on Wednesday.