Tensions are rising on the Canary Islands where migrants feel trapped – they are officially in Europe but unable to get to the mainland. Many of them are leaving the camps, saying they are inadequate.
On the Canary Islands tensions are rising. According to the UN Refugee Agency UNHCR's latest figures, there are currently 25,970 migrants on the Spanish archipelago in the Atlantic Ocean.
This year alone, 2,947 migrants have arrived from the coast of West Africa; setting off from Morocco and Senegal predominantly. Last year more than 23,000 migrants arrived on the island chain's rocky shores.
UNHCR's records show that in 2020, the largest group of those who arrived between January and September 2020 hail originally from Algeria (39.5%). Moroccans are second, accounting for about 20.3% of migrant arrivals, followed by Malians (about 12.6%). Guineans, Ivorians Senegalese and "others" combined made up about 23% of arrivals in that time period.
Overwhelmed
The Islands' authorities have been overwhelmed. Makeshift camps have been constructed, pulled down and rebuilt. Some groups of migrants were temporarily housed in hotels emptied out by the COVID-19 pandemic. Now migrant groups and humanitarian organizations are complaining that the conditions in many of the camps are "inadequate," the news agency Associated Press reports.
Some migrants have left the camps for make-shift encampments because of the conditions. Others fear deportation if they stay in the camps and prefer to leave, hoping to make it to the European mainland.
A volunteer at a local Canary solidarity organization, Somos Red Solidaria, who preferred to remain anonymous, told InfoMigrants that until about November 2020, many of the Moroccans who arrived with passports and enough money were able to pay for a flight to the Spanish mainland, where they have friends and family, and hope to find work. Now that route has been largely shut down.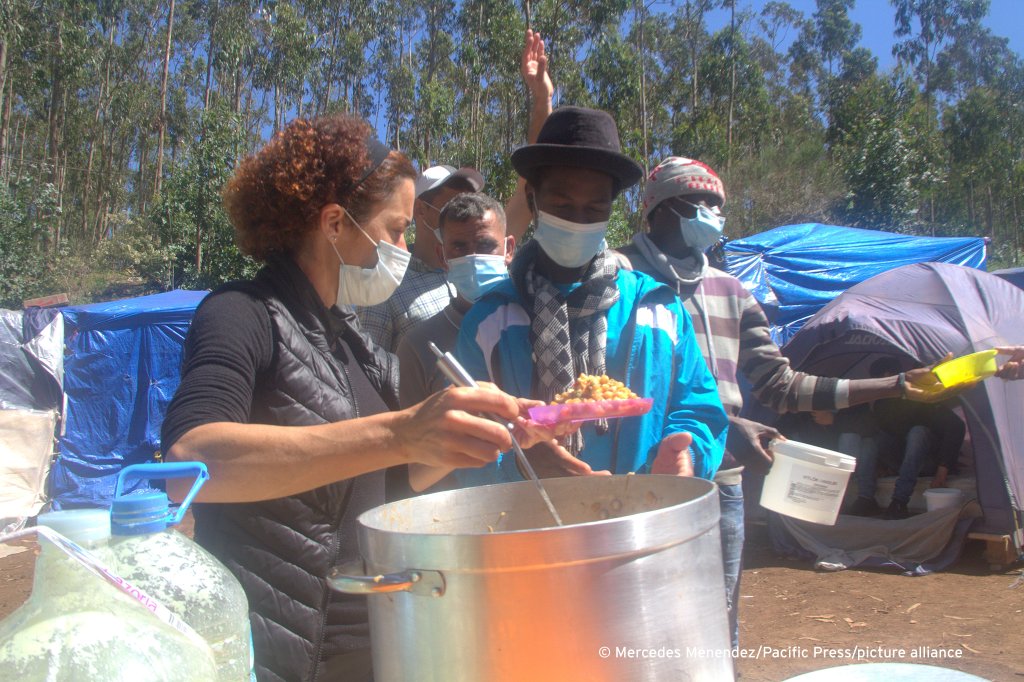 Looking for work
The Somos Red volunteer told InfoMigrants that many of those who arrive do not know about seeking asylum. Most come with the idea of finding a job, she explained. The experience of the organization is that it is mostly Malians who are granted asylum, since they tend to be fleeing a direct and recognized conflict in their region. For the others, from Senegal or Morocco, the path to legalization can be more difficult.
Last week the government in Madrid joined other southern European nations like Italy, Greece, Cyprus and Malta to call on the European Union to shoulder more of its responsibility for sharing out migrants across the bloc, instead of leaving them in the southern states where they first arrived.
But many residents on the Canary Islands feel doubly abandoned, both by Europe and the mainland government. Unemployment on the islands is among the highest in Spain at about 25%, according to American National Public Radio (NPR.)
Situation 'going to explode'
One Canary Islands local eating at a soup kitchen on the island who hadn't had work for years, told NPR, that he thought the situation regarding the migrants was "going to explode." He added that the government had "promised and promised" to find solutions but in the end, "nobody helps." The man felt that the migrants were being offered "more help than him."
A member of the Spanish Commission for Refugees, Stephan Carlsen, also told NPR that the situation was becoming tense because of the lack of tourism to the islands. "People are not working now because there are no tourists here," Carlsen said. "And now when they see all these people arriving, they maybe get frustrated."
Carlsen thought that the main problem was not the migrants themselves, but what the local authorities and the Spanish government were, and weren't, doing about the problem. He said Canarians felt "abandoned."
Roberto Mesa, a member of a migrant support group in Tenerife, told AP that ,leaving migrants on the Canary Islands in camps away from the main population was misguided. "These people are not going to leave the Canary Islands [for Europe] and these macro-centers have been prepared, because these places are not very visible to the population," Mesa explained.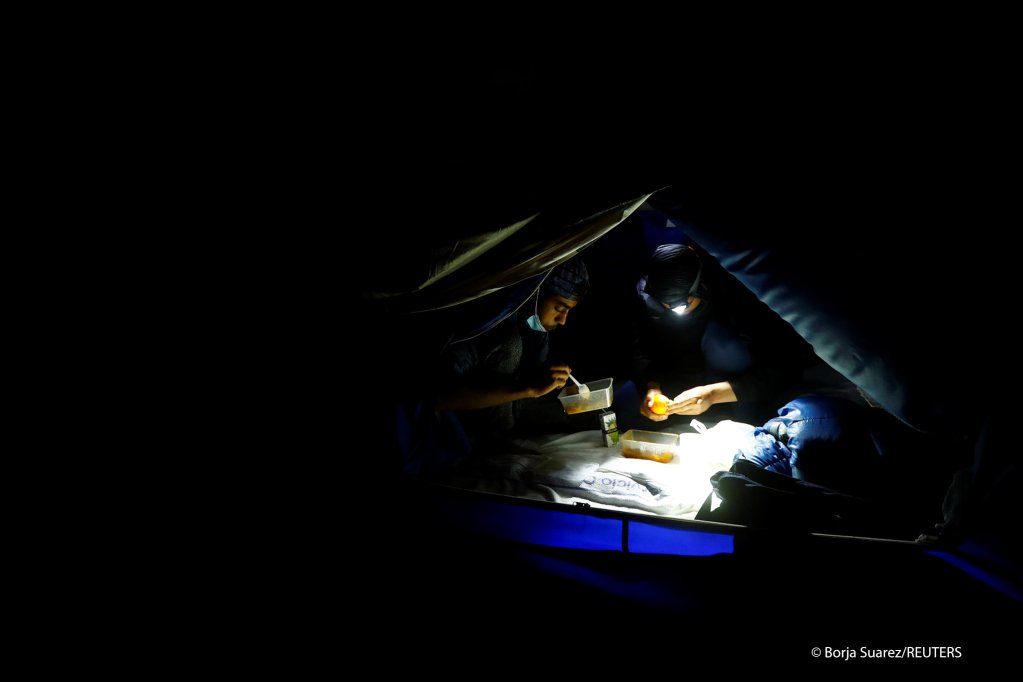 'An offense to Spain'
The mayor of Santa Cruz de Tenerife, Jose Manuel Bermudez, agrees with Mesa. He told AP, after a visit to the largest new camp on the island Las Raices, the camp should be closed immediately. He said it was an "offense to Spain," and that he was "ashamed it is happening on our islands."
Papa Seck, a Senegalese migrant who was transferred to the camp a month ago, told AP that he had left his hometown in Senegal in October because, as a fisherman, he was no longer able to make a living. "The ocean is dead. We have nothing left," the 30-year-old said.
Seck said that he had sold all his possessions, including his fishing boat, or pirogue, a long canoe, in the hope of finding work and a new life in Spain. His crossing took two weeks, he said, and several of those who traveled with him died of thirst or hunger before they finally arrived on the El Hierro, one of the smaller Canary Islands.
Hoping to get to mainland Europe
Seck told AP that life in Las Raices camp is also difficult. He explained that all he wants is to be allowed to continue on to mainland Europe. Las Raices was built with European funds to hold up to 2,400 people, according to AP. It is currently half full , but about 1,000 more are expected to be moved in by the end of March.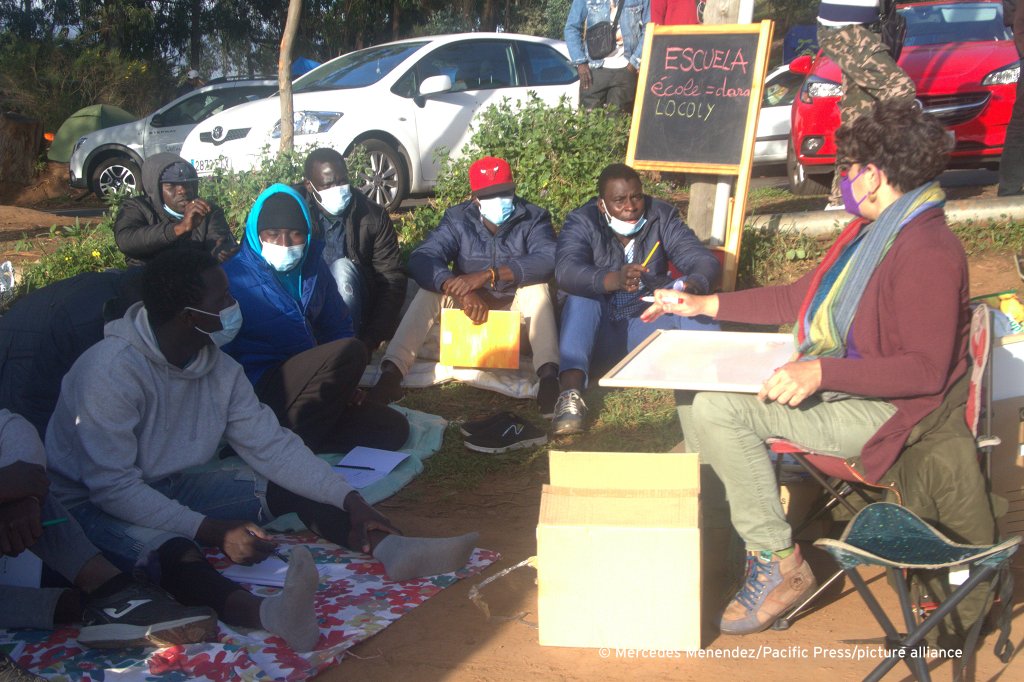 Residents like Seck complain that it is cold in the camp, that there is not enough hot water and that "inedible food" is served up. Police have already intervened after some residents staged a protest about the food. Some of the camp's residents have left to build their own makeshift camps in a forest nearby.
The largest tents in the camp, according to an NGO Accem, which spoke to AP, can hold "up to 64 people," although each tent is then divided into sub-sections. In Seck's tent, 24 people are accommodated, which he describes as "horrible."
Mayor Bermudez said the Spanish government should just allow the migrants to continue their journey to mainland Spain or relocate them to other regions where there might be more humane conditions awaiting them.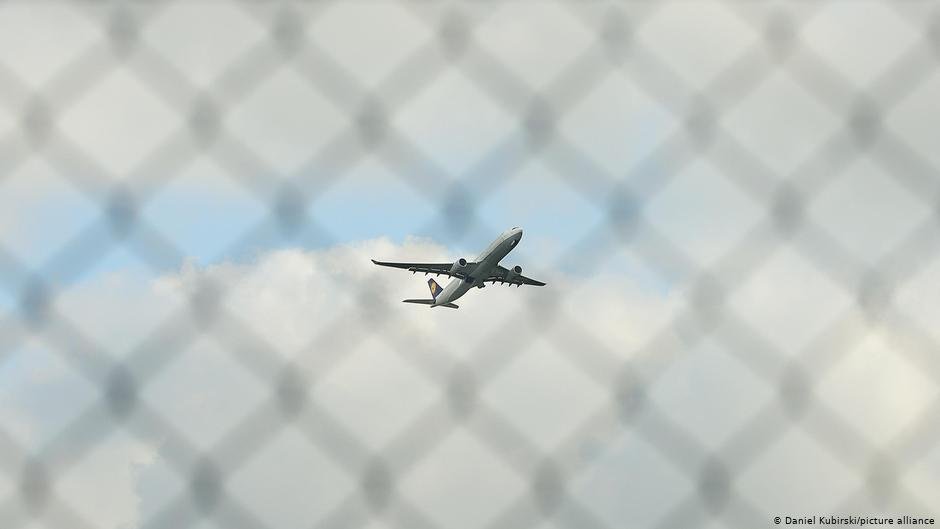 Deportations
Meanwhile, although there is little official information available, whenever coronavirus restrictions allow, Spain is continuing with return flights to various African countries with which it has bilateral agreements.
A spokesperson at Spain's Interior Ministry told NPR, that "all undocumented migrants without international protection under asylum law face deportation." The spokesperson confirmed that flights to Morocco, Senegal and Mauritania are once again underway.
Spain has also contributed funding and training both via the EU and directly to try to stem the flow of migrants from countries like Morocco. In 2020 Spanish government officials visited Morocco several times in the hope of laying the groundwork for a deal between the two countries along the lines of a previous deal signed in 2018. At that time, funding from Spain allowed the setting up of migrant processing centers in Morocco as well as an increase in coastguard patrols.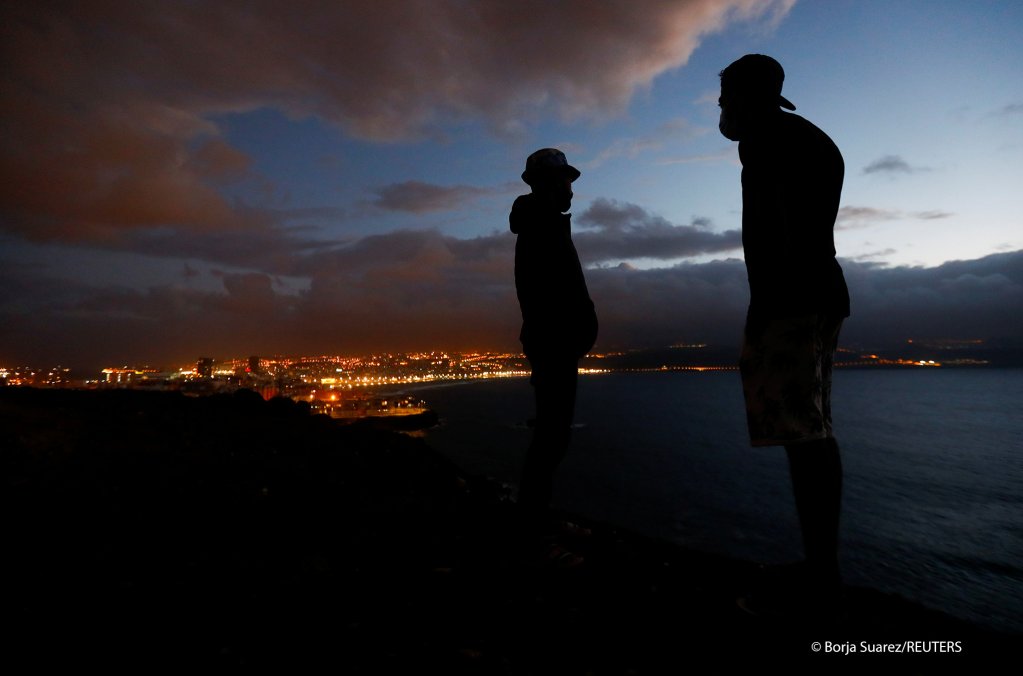 'Prefer to die than return'
Before the coronavirus pandemic took hold, Spain also deported migrants to "third countries" like Mauritania after it signed a bilateral agreement in 2003. In 2020, Frontex operated some of these deportation flights. In January and February 2020, Frontex operated three flights which were inspected by the Spanish Ombudsman (Defensor del Pueblo).
For the migrants waiting on the Canaries, some of whom are reportedly turning to self harm and hunger strikes, returning or being returned is not a viable option. The migrant from Senegal, Seck, told AP that he would "prefer to die rather than return [to Senegal]." A Moroccan migrant, sleeping in a makeshift camp at a dock on the island of Gran Canaria in order to avoid deportation, agrees.
The Moroccan told NPR that if he is deported he will try again and again to cross back. There is no work for him in Morocco, he says, and he needs to start earning money to send home to his family. He hopes to join his brother in Seville and start work as soon as possible.
With AP and NPR