Franck and his wife, originally from the DRC, were granted refugee status in Greece on March 1. Yet, due to a lack of work and integration, the family is still stuck in the camp on the Greek island of Samos, with no prospects for the future. "We feel we have been abandoned to our sad fate," says Franck.
When Franck* contacted InfoMigrants in September 2020, the 42-year-old Congolese man was living with his two daughters and his wife in a tent in the camp on Samos, Greece. Today, the whole family has obtained refugee status. But, because they have no work, do not speak Greek and have no accommodation, they remain in limbo, living together in a tent with Franck's newborn son. Here is Franck's account:
"The interview for our asylum application took place on December 28, more than a year after our arrival in the camp on Samos. On March 1, 2020, we received a positive response to our application for asylum and we were finally given an appointment three months later, in July, when we were able to take the final steps to getting refugee status.
But then the real hell began, the camp did not want to take care of us anymore. We were told that my wife, who gave birth to a baby boy on February 12, would have to leave the container where she was staying. She was forced to move with the baby into the tent we have occupied since our arrival in November 2019 with our two daughters.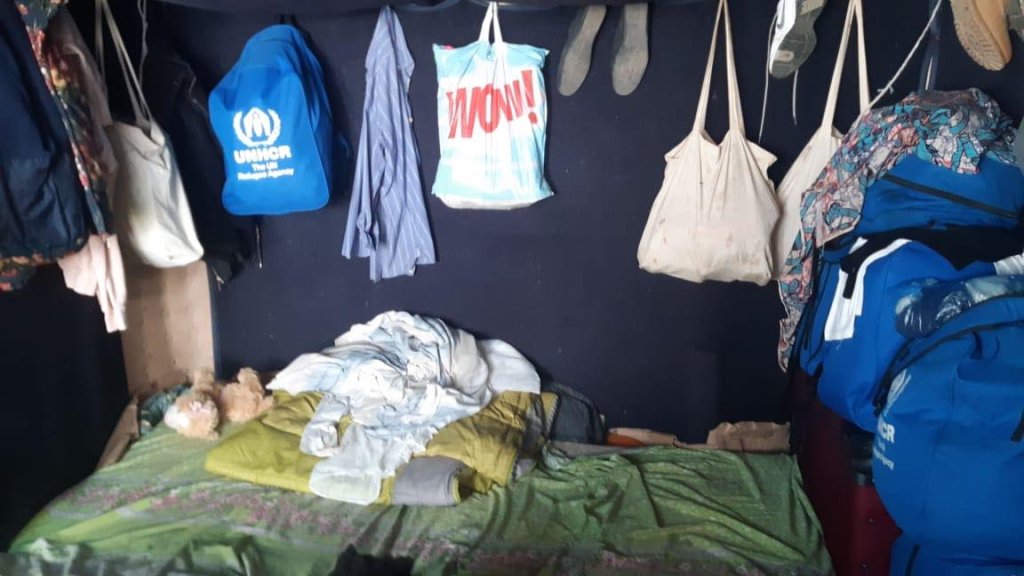 'We don't know how we're going to get out of here'
Within a few weeks, we no longer received the amount allocated to asylum seekers, €210 per month [for a family, ed]. So suddenly we didn't have any financial help. Fortunately, I found an NGO that provided us with nappies and milk for the baby.
We don't know how we will get out of here. There are some people who obtained refugee status over a year and a half ago but they are still living in the Samos camp.
It is very complicated to get out of the camp. The organization in charge of accompanying us, Helios (Hellenic integration aid for beneficiaries of international protection), has explained to us that we have to find a place to live on our own, and that they will then help us pay the rent.
But how can we find a house when we don't have a job, when we live in the forest and we don't know anyone on Samos? Moreover, I don't think that Greek people would rent me their property, I can't provide any guarantee.
Also read: Greece: Despite EU funds, migrant conditions still lacking
'We feel we have been abandoned to our sad fate'
Helios also told us that they could help us financially to allow us to attend vocational training. Again, it is not so simple. In order to receive money, we need to have a bank account. But when we open the account we have to pay the sum of €300. I don't have this money, so I can't open a bank account.
The problem is that nothing is planned for the integration of refugees. And there is no work on Samos anyway. Everything happens on the mainland but for the moment we have no way to go there.
We received protection but we are still stuck in this camp. We feel we have been abandoned to our sad fate. We have reached a dead end. I don't have the words, all this is beyond me. We have no choice but to wait, again."
*His first name has been changed.