Migrants who arrive in Italy irreguarly have to spend a mandatory quarantine on board ships in the open sea. The Italian organization ASGI calls these methods "discriminatory" and highly questionable from a health point of view. An interview.
As a result of the COVID-19 pandemic, migrants who arrive in Italy irregularly must undergo a period of isolation in the cabins of cruise ships.
This procedure is, among other things, a way for the authorities to prevent migrants from absconding, as was the case last July when more than 200 people defied the quarantine imposed on them in Sicily under conditions of detention described as "inhumane". Now, these quarantines are carried out on board huge ocean liners from which it is impossible to escape.
The ASGI, an Italian organization specializing in legal issues related to immigration, looked into this method of isolation. ASGI did not have access to the ships in question, but thanks to regular contacts with migrants as well as with the authorities in charge of the health protocol, the organization was able to draw conclusions which it presented in a new report. 
InfoMigrants spoke with Lucia Gennari, lawyer and legal consultant and member of ASGI.
Do you have any details on the vessels used for quarantine?
Lucia Gennari: Currently, we know of five boats that are in use near the coast of Sicily. These include the "GNV Allegra" and the "Excellent", both belonging to the company Grandi Navi Veloci [as of March 30, the first was off the coast of Sicily, the second was heading for the island of Lampedusa].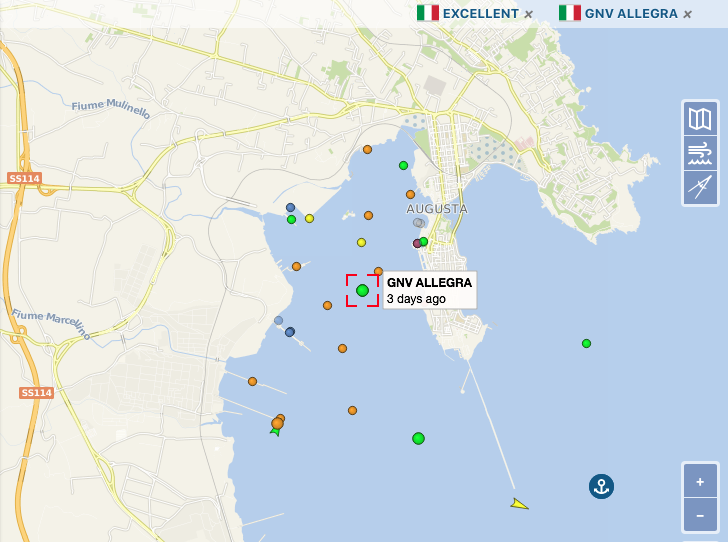 These are huge boats that used to be used for cruises. Hundreds of people can be accommodated on board.
When there are migrants in quarantine on them, these boats are not docked in ports: they remain in the open sea. According to testimonies we have collected, there are usually two migrants per cabin, and they stay there for meals. But this can vary from one boat to another.
Private companies are in charge of security on board, and the Italian Red Cross is in charge of management.
Are these ships suitable for quarantines?
No, they are not intended for this purpose. There are many people in small, poorly ventilated spaces where the virus can easily circulate. And from a health point of view, the fact that these boats are not docked poses a problem: in case of emergency, it takes time to return to the port to unload a patient.
Last fall, two minors, aged 15 and 17, who had health problems, died within weeks of each other after being rushed to one of the country's hospitals. Investigations have been opened into these deaths. [Minors are no longer subject to quarantine on board ships: they are transferred to centers specifically designed for them, on land].
These conditions of isolation are also particularly ill-suited to the public we are talking about: These are people who have made a particularly difficult journey [across the Mediterranean, often from Libya] and who have had traumatic experiences, both physically and mentally. To leave them like that at sea for several more days after what they have been through is difficult and a real mental ordeal for them. From a psychological point of view, these quarantines, which sometimes last more than 14 days, can be damaging. Remember that in May 2020, a Tunisian died after jumping from such a boat.
Furthermore, there is no real medical follow-up of passengers on board. For example, we were in contact with a pregnant woman from Libya who stayed 14 days on board one of these ships after crossing the Mediterranean without being medically examined.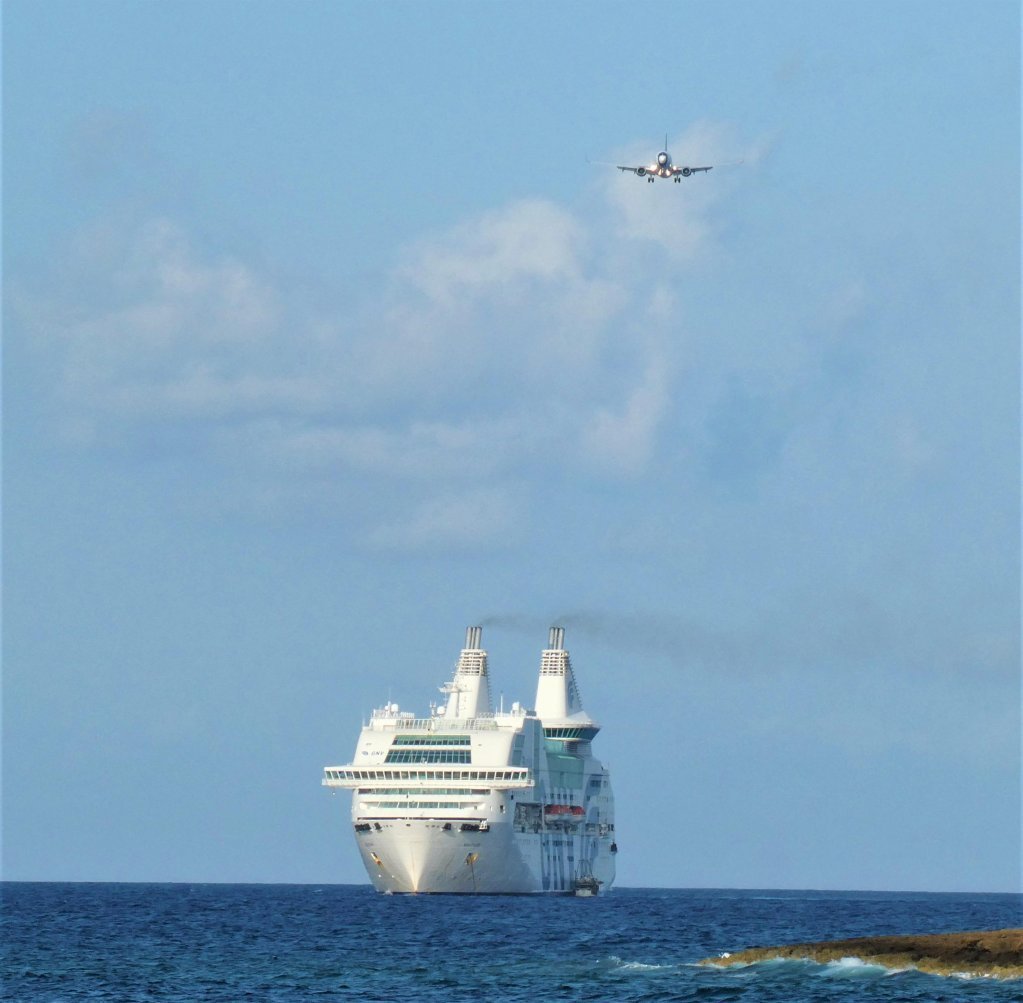 In its report, ASGI denounces "human rights violations" on board these ships. What are they?
Beyond the health aspect already mentioned, we are dealing with a violation of international maritime law, according to which a rescued person must be disembarked in a "safe place". However, this safe place, according to the legal definition, cannot be at sea, it must be located on land. These people are therefore technically not in a safe place.
We also denounce an infringement of the rights of asylum seekers. In some cases, people in quarantine have expressed their desire to apply for asylum, which should normally lead to the initiation of a procedure with a competent body. However, in several cases, nothing happened.
We also consider these confinement measures to be discriminatory towards migrants because they involve deprivations of personal freedom and infringements of their constitutional rights.
Let me explain: As a European citizen, if I return to Italy from Libya, I am required to observe a period of quarantine for 14 days, during which I can isolate myself at home or in a hotel. No one is watching me during this period: there are no policemen posted in front of the place where I am isolated and I can come and go, even if I am not allowed to. And if I break the seclusion rule, I am subject to a fine.
The migrants we are talking about, on the other hand, are physically put on a boat in the middle of the sea and are constantly guarded. So we can see that there is a two-tier system that is applied in different ways depending on an individual's origin.
This method of quarantine had been discussed a few months ago with regard to elderly Italian citizens in Trieste who were to be kept in isolation, but the option of putting them on a ship was quickly ruled out.