Police fired rubber bullets on Tuesday in a fight at a migrant camp in Spain's Canary Islands, while in waters off Gran Canaria 17 migrants were rescued.
In Spain's Canary Islands, riot police are reported to have fired rubber bullets during a fight between migrants on Tuesday, April 6. The unrest happened in Las Raíces camp, the largest migrant facility on the island of Tenerife, the AP news agency reported.
According to local authorities, police took eight migrants into custody.
Reports that police had used rubber bullets to stop the disturbance were made by Accem, a group supporting migrants at the facility.
Fight over food
A Senegalese migrant at the camp, who asked not to be identified, told AP that the fight first broke out late Monday between Senegalese and Moroccans over food.
He said several people were injured and that ambulances had arrived at the camp. No more details were provided by authorities, according to AP.
Accommodated in rows of white tents, about 2,400 migrants live in Las Raíces camp. Accem, Somos Red and other groups supporting migrants have repeatedly said the facility is overcrowded and conditions are inadequate. Since it opened, there have been complaints that it is cold and crowded, lacks adequate hot water and serves inedible meals.
Some migrants have moved out of the camp and are sleeping on the streets or in woods.
Also watch: Migrants in Canary Island say camps are unfit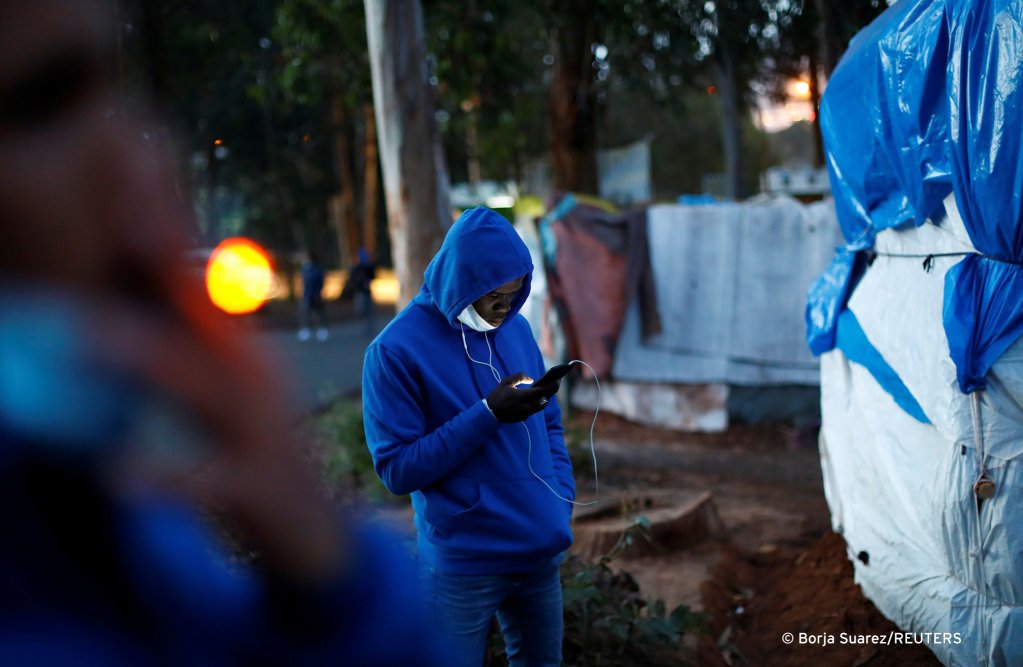 17 migrants rescued off Gran Canaria
Meanwhile, on Tuesday afternoon maritime rescue authorities picked up 17 people on board a dinghy in waters near the island of Gran Canaria, local media reported.
The migrants included five women, eleven men and one child. They were taken to the port of Arguineguin on Gran Canaria.
All arrived in good health, though a pregnant woman had to be transferred to the Canary Islands Maternal and Child University Hospital, the Spanish newspaper el diario reported.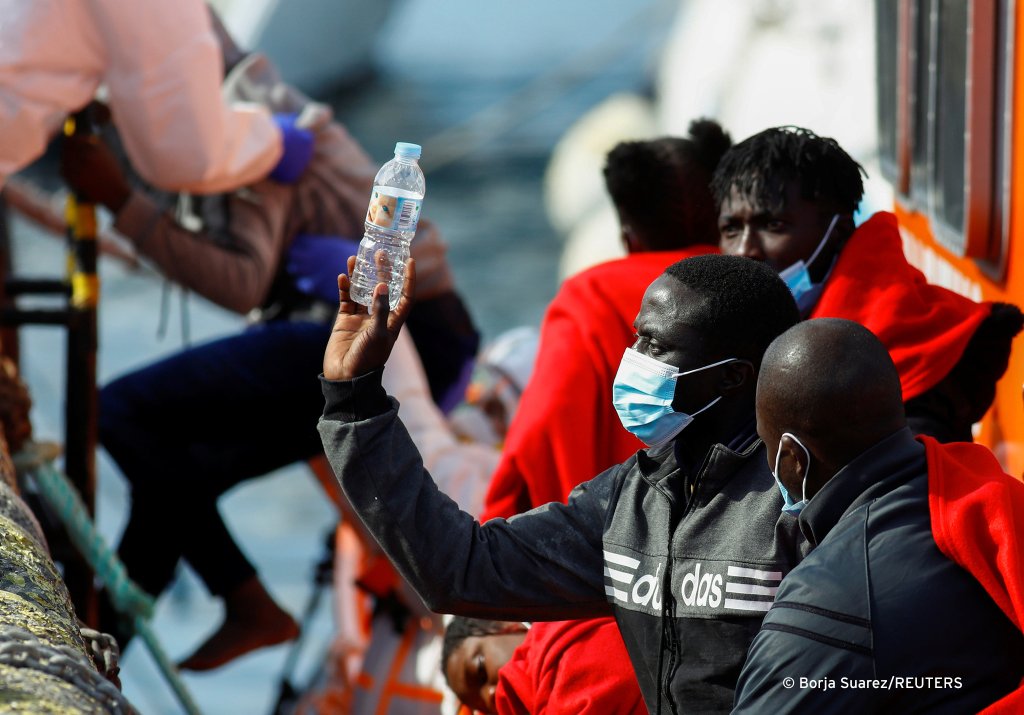 In the past year, more than 23,000 migrants from Morocco and West Africa have arrived in the Canary Islands by boat. As of April 4, 2021, there had been 3,567 irregular sea arrivals in the archipelago, according to UNHCR data.
With AP