The EU operation monitoring the arms embargo against Libya, named Irini, is entering its second year. Despite being active in the Mediterranean, it has not rescued any migrants.
Operation Irini is named after the Greek word for peace. In its first year, the EU mission "investigated more than 2,400 ships and has monitored 200 suspect flights," according to its website. It has also conducted "100 consensual visits onboard merchant vessels and nine inspections. It has seized one illegal cargo."
Using navy ships, planes, satellites and drones, Operation Irini is busy monitoring "16 Libyan ports and oil facilities, 25 airports and landing strips," and its members have "shared more than 22 classified reports with the UN panel of experts on Libya." However, it has not participated in any rescue of migrants from boats in the central Mediterranean. This is in stark contrast to the EU's previous military mission in the area, "Sophia".
The EU Commission Vice President, responsible for foreign affairs, Josep Borrell, visited the operation on March 23 to celebrate its first birthday. A few days earlier, the EU announced it would be extending the mission until at least 2023.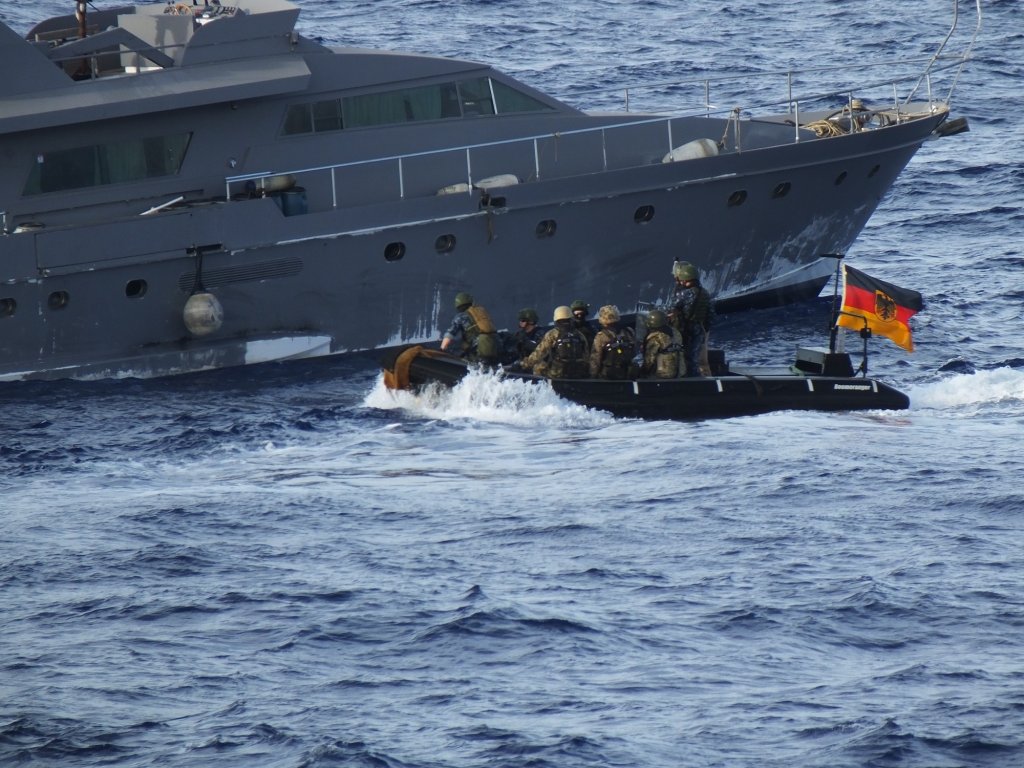 Irini versus Sophia
One of Irini's main mandates is to support Libya in its process towards peace. Another of its mandates is to enforce the 2011 UN weapons embargo on the country, although reports suggest that this embargo has been frequently broken by various states and actors supporting different sides in the Libyan conflict.
Another of the EUNAVFOR's mandates is to prevent illegal exports of oil and to help continue to train the Libyan coastguard, in particular in their task of preventing migrant smugglers setting migrant boats out to sea. However, this latter task, says a statement on the Operation Irini website is for the moment "frozen pending an agreement with the new Libyan government."
The previous EU mission, Sophia, rescued an estimated 45,000 migrants in its operating time from June 2015 to March 2020. One of its main mandates was to help "prevent loss of life at sea" as well as all the mandates that Irini has taken on.
At the behest of Italy and various other EU states, when Irini was set up, the patrol area was moved slightly east of that of Sophia's, which effectively means its ships are stationed off the main migrant routes towards Italy and Malta. The Sophia mission was regarded by some critics of the EU migration policy as a "pull factor" which played directly into the hands of smugglers by de facto operating almost a kind of "taxi service" for boats full of migrants left to fend for themselves just outside Libyan waters.
Sea rescue
According to the news agency Agence France Presse (AFP), sea rescue is not an integral part of Irini's mission. Although an EU spokesperson explained that, all ships at sea, including those taking part in the EU mission, are committed to going to the rescue of anyone who is in danger at sea. The unnamed spokesperson told AFP, "when we see a boat in trouble, we couldn't turn our back on them. But in this first year [of the mission] that hasn't happened."
The president of the EU Commission, Ursula von der Leyen, said in September in relation to the Commission's new migration pact proposals that sea rescue had to be a part of a "humane EU migration policy," and that it was a duty and not an optional extra. But a concrete plan regarding supporting sea rescue has not yet been agreed on at the Commission level.
The Green party in the EU Parliament, including the German MEP Erik Marquardt, are keen that the EU start putting money into private sea rescue organizations if it is not going to incorporate sea rescue regularly into the EU mission.
Marquardt told AFP that he felt that the majority of member states "did not want to participate in sea rescue." He still hopes that the Commission could override this and put money into humanitarian organizations themselves. He says that the Commission has the power to finance NGOs in emergency situations. He told AFP, "the crisis that is unfolding in Libya and the Mediterranean is definitely one of those."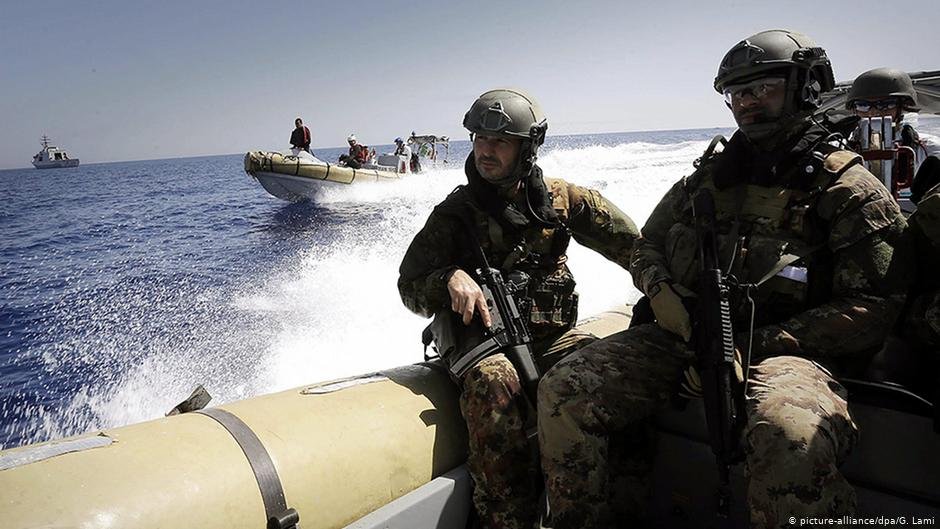 Proposal from European Greens
On April 1, Marquardt published a blog post explaining a study he had commissioned looking into what kinds of duties the EU has and what kind of competences they could bring to a sea rescue policy. He said the study included looking at the Irini mission.
Marquardt points out that when he wrote in April, there are 19 German soldiers taking part in the mission. He therefore also calls on the German government to look again at its part in the mission. In the study, Marquardt said that missions like Sophia or Irini are not the "pull factor" that critics of a more open migration policy describe them as. "Even without sea rescue, people would get in un-sea-worthy vessels in the hope of reaching a European country."
This is because the reality for so many people in Libya, in particular those from sub-Saharan Africa, is so "inhumane" that they will keep trying to make it to Europe in order to flee the conditions in which they live in Libya, according to Marquardt's blog.
Marquardt says that the EU Commission has declared "sea rescue outside its area of competence," saying this should be the responsibility of states which border the Mediterranean. The politician says he knows that the EU Member States will never manage to agree on this policy and so it will never enter into force, even if some states might wish it.
Marquardt has implored the EU Commission to start considering the option of financing humanitarian rescue organizations to help create a civil European sea rescue service. For this, votes from member states are not needed, says Marquardt, quoting various articles and paragraphs of European law.