Human Rights Watch has accused the Lebanese government of leaving refugees and migrants behind in its COVID-19 vaccination strategy. The group says the vaccination program has been "tainted by political interference and a lack of information."
Migrants and refugees risk being "left behind" in Lebanon's COVID-19 vaccination strategy. That's according to a new report released by the humanitarian organization Human Rights Watch (HRW) on April 6. A refugee and migrants' rights researcher at the organization, Nadia Hardman, said that potentially a third of the population was at risk.
"With one in three people in Lebanon a refugee or migrant, a third of the population risks being left behind in the vaccination plan," explained Hardman. "The government needs to invest in targeted outreach to build trust with long-marginalized communities or the COVID-19 vaccination effort is doomed to fail."
The report was released a day ahead of the World Health Organization's designated World Health Day on April 7. This year, the focus is on building a fairer health world, with fairer access to health for everyone.
Syrian and Palestinian refugees dying at a greater rate
HRW said that part of the problem was that the vaccination plan had become "tainted by political interference and a lack of information." United Nations data show that "Syrian and Palestinian refugees have died from COVID-19 at a rate more than four and three times the national average, respectively," in Lebanon, the report said.
The report said that, according to Lebanese government information, so far only 2.86% of those vaccinated were "non-Lebanese" and only 5.36% of those registered to receive the vaccine in the future were non-Lebanese. These are relatively small percentages given that at least 30% of the population are refugees and migrants.
During February and March 2021, HRW says its researchers spoke to 21 Syrian refugees, 6 Palestinian refugees, the caretaker labor minister and staff from the United Nations Refugee Agency (UNHCR), the United Nations Relief and Works Agency for Palestinian Refugees (UNRWA) the International Organization for Migration (IOM) and the Anti-Racism Movement (ARM), a grassroots collective in Lebanon that fights discrimination.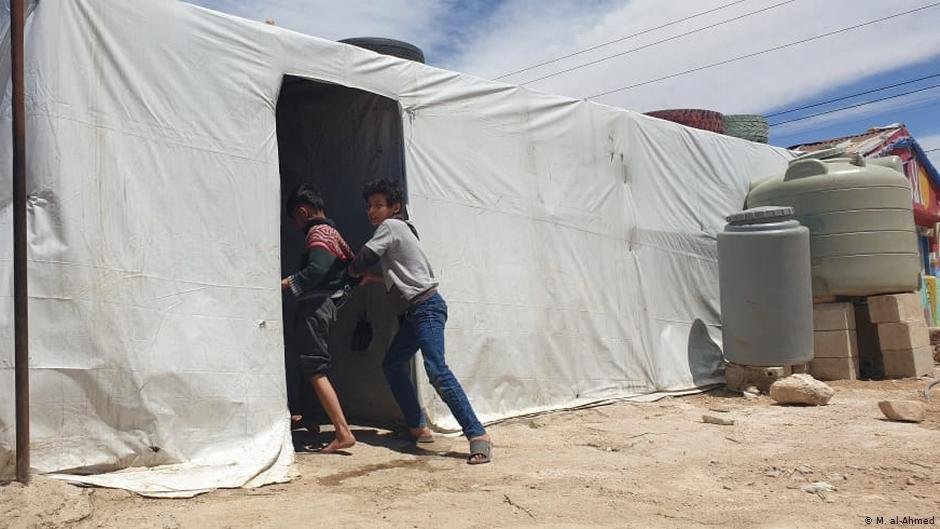 Aim: 'To vaccinate 80% of population by end 2021'
Lebanon's health ministry has said that its plan will cover everyone in Lebanon "regardless of nationality" and that it aims to have at least 80% of the population vaccinated by the end of 2021. So far, the vaccine has prioritized healthcare workers, and those over the age of 75. Like many other countries, Lebanon is proceeding based mostly on age and pre-existing health conditions. Those over 65 and then those over 54 will be next in line for vaccination.
HRW though says that, despite the promise, Lebanon has "so far only stated its intention to purchase seven million doses," of the vaccine, which would cover about half the country's population if two doses of the vaccine are needed, since the country's population hovers around the 7 million mark.
In addition, so far, according to HRW, Lebanon has only actually administered 233,934 doses of vaccine as of April 5. It has received "almost 300,000 dses of the Pfizer vaccine," and towards the end of March it received 33,600 doses of the AstraZeneca vaccine through the UN-sponsored COVAX facility, working to help lower-income governments boost the number of doses they can administer in order to vaccinate at least 20% of the population by the end of 2021.
Lebanon hosting the 'largest number of refugees per capita'
According to the UN Refugee Agency UNHCR, Lebanon is the country hosting "the largest number of refugees per capita." UNHCR said in 2021 there are an "estimated 1.5 million Syrian refugees, and some 16,000 refugees of Ethiopian, Iraqi, Sudanese and other origins. In addition the country has long been home to "over 200,000 Palestinian refugees under the UNRWA's mandate."
UNHCR says that "an estimated 88% of Syrian refugees in Lebanon are living below the extreme poverty line, further eroding the resilience of people to withstand protection risks and avoid harmful coping strategies."
The numbers in Lebanon could be greater since the Lebanese government instructed the UNHCR in 2015 to suspend new registrations of Syrians. So the percentage of Syrians holding valid legal residency has "simultaneously decreased" following that instruction, reports UNHCR.
At the beginning of April, Lebanon's health ministry told HRW that it had vaccinated 3,683 Palestinians and 1,159 Syrians. In fact, 19,962 Palestinians and 6,701 Syrian refugees should already have been vaccinated as they were eligible in the first phase of the rollout due to their age.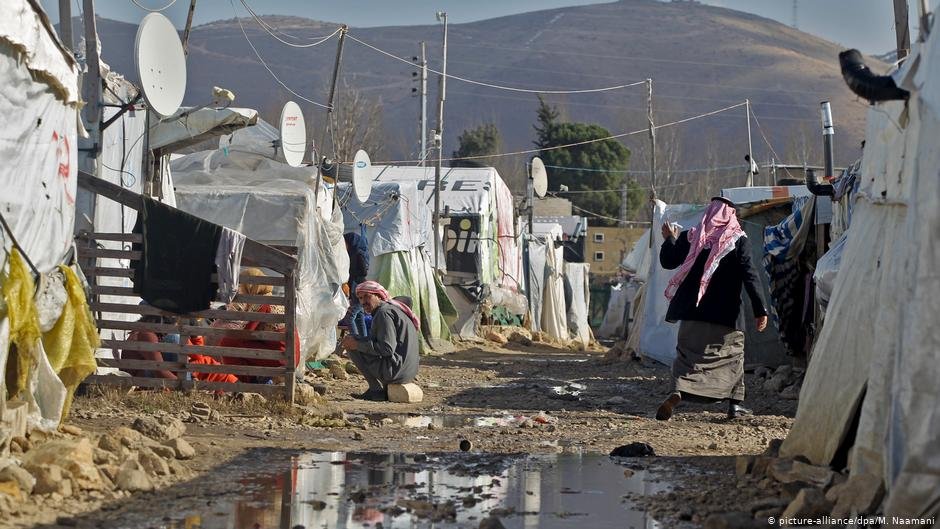 Vaccination procurement opened up to private sector
The Lebanese government has now opened up procurement to the private sector too, reports HRW, paving the way for "some politicians...to secure vaccines for their constituents." This has raised "fears that the distribution of vaccines will be based on political affiliation rather than transparent, evidence-based distribution criteria that apply equally to everyone in Lebanon," according to HRW. The result is that "marginalized groups" such as refugees and migrants, "could be left behind," the organization said.
Accusations have also emerged that some politicians jumped the vaccine priority queue and were "vaccinated in parliament, in secret." HRW says that this, prompted the representative in Lebanon of the World Bank (which is financing much of the vaccination program in the country in partnership with the International Federation of Red Cross and Red Crescent Societies -IFRC) to threaten that "any violation of the criteria ...[would be]...dealt with by the bank."
HRW says that now some non-governmental organizations "have started to secure funding to buy vaccines specifically earmarked for refugees."
'Fear of arrest, detention or even deportation'
Another problem preventing some refugees from accessing the Lebanese government-funded program, according to HRW, is the fear of "arrest, detention, or even deportation" on the part of refugees and migrants if they register to be vaccinated, since they do not have legal residency in the country.
Trust is also an issue for the estimated 200,000 Palestinian refugees in the country. They feel the Lebanese government has systematically discriminated against them and at times blocked them from accessing government services, including health care. Many of them can only access health care privately or via UNRWA.
Of the Palestinian refugees interviewed by HRW, many told the NGO that they feared that even if they registered they would not get the vaccine or would "have to pay a fee they could not afford." One 39-year-old Palestinian woman living in the Rashidieh refugee camp told HRW that "nobody has come to explain anything to us." She added that she thought the government should try to explain the benefits of getting the vaccine more clearly to people.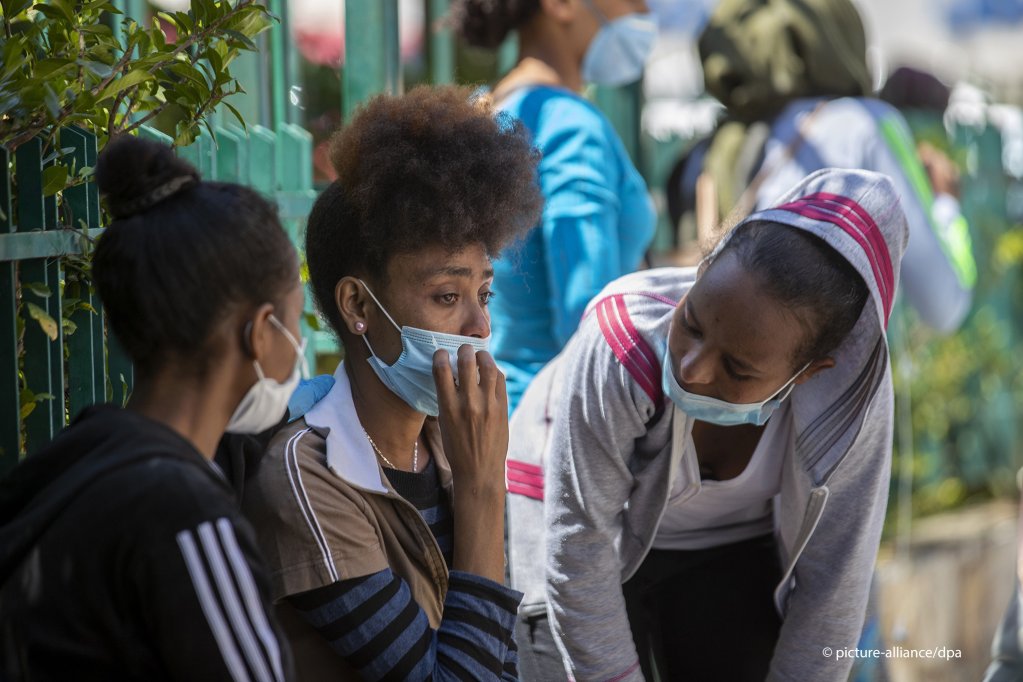 Not enough funds to inoculate migrant workers?
Migrant workers, of which there are 500,000 registered and many more undocumented, are another group in Lebanon with little or no access or information to health care and the vaccine. Those interviewed by HRW said they either did not know about the vaccination program or "expressed mistrust of Lebanese authorities." Many others are not officially registered and therefore would not count in the official figures. HRW says that the health ministry has also stated it "does not have the funds to inoculate migrant workers."
HRW recommended that the Lebanese government work to "build confidence in the vaccines," and provide "accessible information about the vaccines and how to register for them." It also said the government needs to review its "coercive policies" towards migrant groups in order to build up the trust needed for full and open registration and acceptance of the vaccine strategy.
This included making sure information was "available in multiple languages, including for those with low or no literacy," according to HRW. Ways should also be found to allow people who do not have an identity document to register in different ways and confirm their identity.
HRW said mobile clinics should work to provide access to those unable to reach vaccination centers or government hospitals and community-based health systems should be built up to help and support people before and after the vaccination process.