A Vietnamese teenager wanted in connection with a people smuggling operation which led to the deaths of 39 migrants en route to England is to be extradited. Ngo Sy Tai allegedly ran a safe house in Belgium that held the migrants.
A UK judge on Thursday said that a teenager accused of migrant trafficking should be extradited to Belgium. Eighteen-year-old Ngo Sy Tai Ngo, who is also known as Hung Sy Truong, is accused by Belgian authorities of operating the "safe house" that held 39 Vietnamese migrants who suffocated in the back of a lorry in southern England. He also allegedly arranged to get the migrants out of Belgium.
The 39 Vietnamese women and men were found dead on October 22, 2019. They had died of oxygen starvation after being sealed in an air-tight truck container for 11¾ hours, according to the Crown Prosecution Service. In January, four men were convicted of manslaughter and people smuggling and sentenced to prison for up to 27 years in connection with the crime.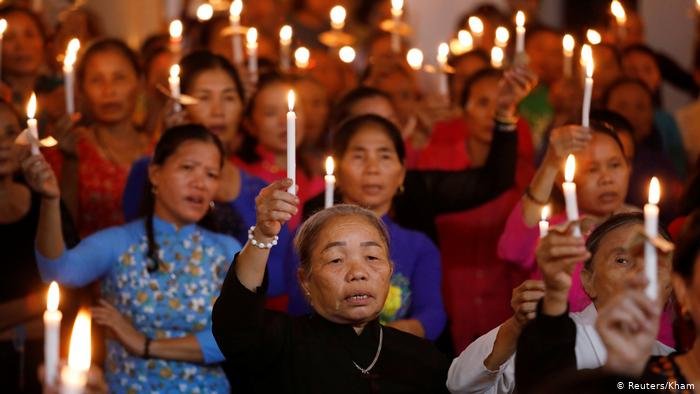 After the migrants were discovered in the lorry, which had traveled from the Belgian port of Zeebrugge to the UK, Ngo fled to Birmingham in central England via Berlin. According to a BBC report, he was later arrested at a house in the West Midlands.
Court hears minors were abused
The Westminster Magistrates Court on Thursday heard that Ngo, who faces a possible 20 years in prison if convicted, was in charge of the house in Anderlecht in Brussels used for the trafficking of other Vietnamese nationals. He was just 16 years old at the time.
"The vulnerable position of the people who paid money to be smuggled was abused and minors were also abused," prosecution lawyer Daniel Sternberg said. He said Ngo arranged for taxis to take the Vietnamese migrants to a location near the France-Belgium border before they were put on the lorry bound for the UK.
Sternberg said that Ngo and others involved in the migrant smuggling ring had taken "a criminal attitude …(which) amounted to gaining money with total disregard to the physical and psychological impact on the victim." The migrants kept at the safe house were "forbidden to leave, and were obliged to be silent during their stay," he added.
With AFP