Stigmatization, unemployment, insecurity: Many asylum seekers deported from Austria to Afghanistan say the reality is even worse than the media reports.
Dehqan, a former police officer in his mid-thirties, fled Afghanistan in 2014 and sought asylum in Austria. Five years later he was forced to return. Rejected by Austria, now he suffers rejection in his home country for being "a deportee." His relatives complain: "What did you do in Austria in all these years? You did not achieve anything."
Dehqan is one of 16 Afghan returnees from Austria who were interviewed by a team led by Ali Ahmad, an Afghan researcher at the Vienna Institute for International Dialogue and Cooperation (VIDC). Like Dehqan, most of the interviewees for Ahmad's study, published in January 2021, were forced to return against their will.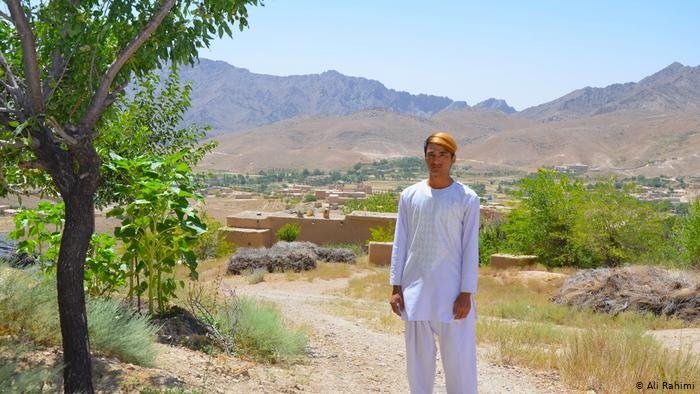 'Deportation tore my life apart'
Austria, like Germany, suspended deportations of Afghans in March 2020 because of the pandemic. Returns resumed nine months later, despite insistence from humanitarian groups that no part of Afghanistan is safe for return, as well as objections that the EU is exerting even more pressure on Afghanistan – through the renegotiated "Joint Way Forward" agreement – to readmit its nationals as a condition of billions of euros in aid.
Between 2015 and mid-2020, almost 47,000 Afghans applied for asylum in Austria, from a total of almost 194,000 claims from all countries. Between January and October 2019, nearly 4,500 people were deported, among them 235 Afghans.
As of last year the rate of rejection of Afghan asylum seekers in Austria was almost 50% – that means many of those who were meant to return after their final negative decision went underground, Doro Blancke, who heads the organization Fairness Asyl, told DW last July.
Also read: Austria persists with relentless hardline on asylum seekers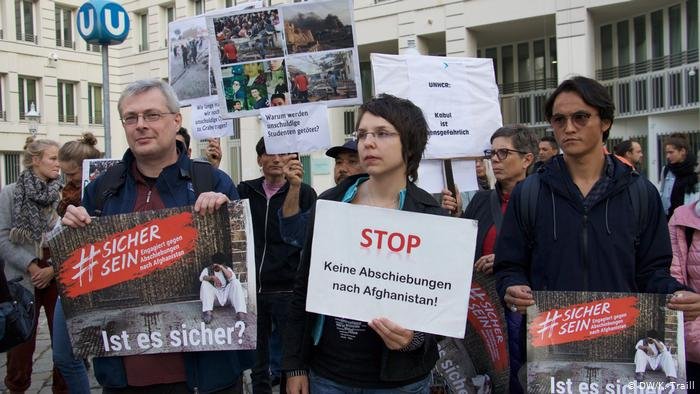 When Austria briefly halted deportations, there was a mood of relief among Afghans, Ali Ahmad told InfoMigrants by phone. But in December this gave way to panic once again, especially among those without protection status. None of the returnees interviewed for his study had a good story of coming home.
Dehqan was forced to leave Afghanistan because of death threats from the local Taliban commander. His application for asylum in Austria, and his appeal, were rejected because he belonged to the Pashtun tribe, he said. Since his deportation, he has been hiding away from his home district.
Another Afghan deportee interviewed for the study, Afsar, was born and grew up in Iran. He left there because he never felt included in Iranian society and in 2015 he was granted temporary protection in Austria. In March 2020, he was forcibly "returned" to Kabul, even though he had cut the veins in his right hand to try to avoid this fate. "Deportation tore my life apart," he said.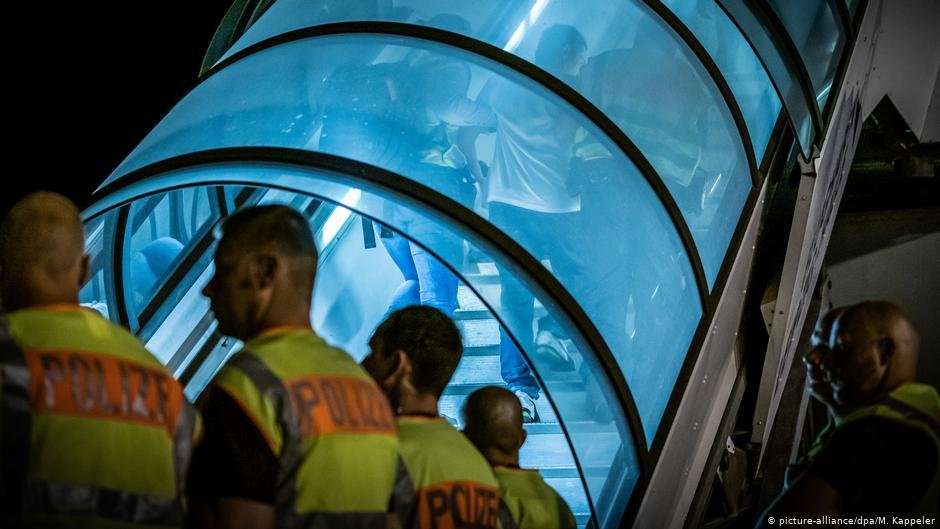 Economic challenges
As a deportee, Afsar was not eligible for economic assistance from the UN migration agency, IOM. When he arrived in Afghanistan, a country he had never set foot in before, he was left to fend for himself, just like nearly all Afghans who are deported, Ahmad explains.
"The moment they are in Kabul, after passing through migration, they are on their own. Basically nothing happens to them," Ahmad said. "A few of these deportees (interviewed for the VIDC study) went to the ministry of labor and some institutions which they thought would provide some support. And the people there looked at them and said 'Look, you are a deportee, there is nothing we can do to help you'."
In some cases, people who had spent months or years in Austria, where they were permitted to earn no more than €100 per month because of their irregular status, returned to Afghanistan financially worse off than they had been before they fled. "Many of the deportees said that (in Austria) they were given €20 or €50 to get home," Ahmad says. "And in Kabul they were not able to find work because actually there is no work."
Also read: Austria: Six men attempt suicide in face of deportation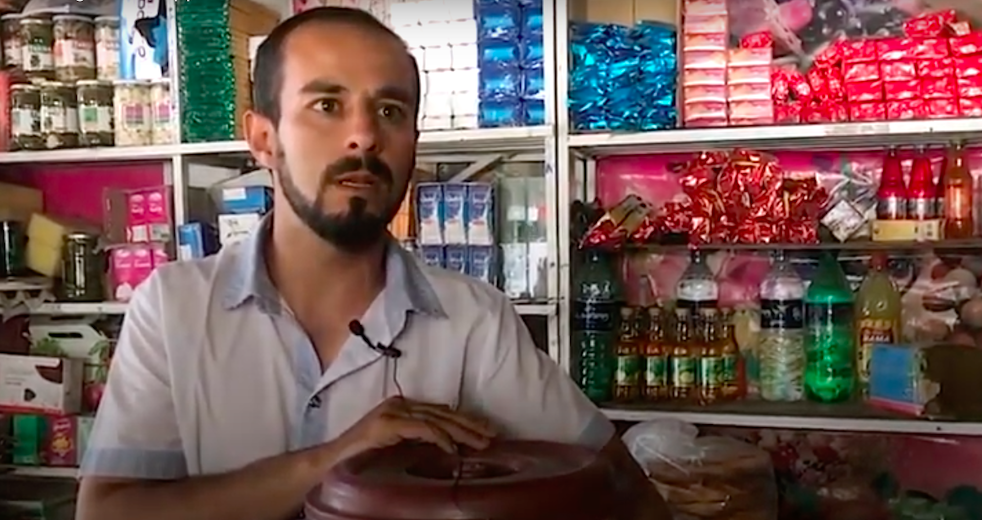 'Voluntary' return
The situation was marginally better for voluntary returnees like Abbas, a graduate from Kabul University and a member of the Afghan Special Forces. He arrived in Austria in 2015 and stayed until 2018 when he gave up waiting on his asylum appeal. 
Abbas applied for the IOM's Assisted Voluntary Return program which its website says is a "dignified, safe and cost-effective return option." The Austrian office of the IOM claims to have helped 1,363 people like Abbas return to Afghanistan between 2015 and 2019.
But Abbas says the assistance package he received when he arrived in Afghanistan did not help with the process of reintegration, nor with finding a job. It was due to his social and professional connections, which had remained intact, that he was able to retrain and get his old job back as a soldier.
In his view, anyone who returns to Afghanistan with no education and no vocational training is crazy. "If you return without these skills, then expect to become a drug addict, crazy or you die."
Ali Ahmad says his research showed that the voluntary returnees were inevitably in a better financial position. "The families were rich, they themselves were rich and they had training from before migration and they were in a better position. So it was very different from the forced returnees, absolutely not comparable."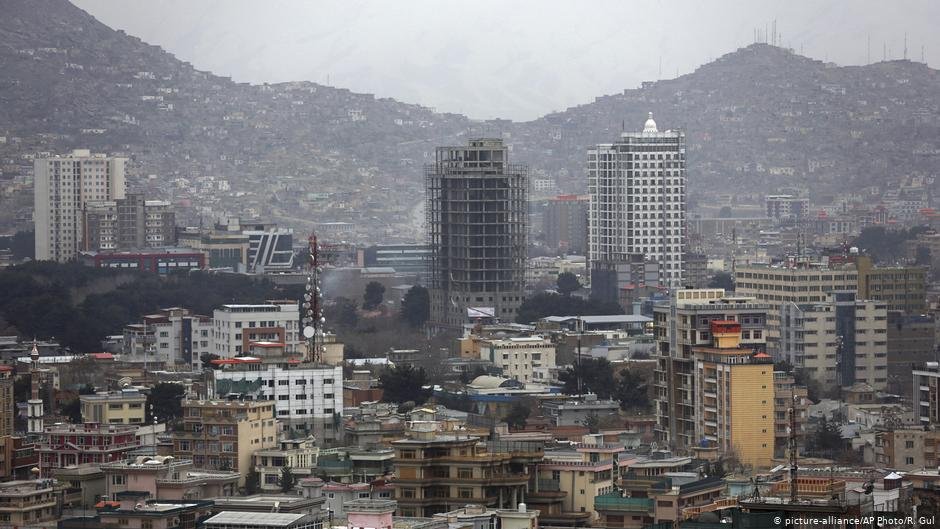 Security fears
For all 16 of the migrants interviewed, threats to security and terrorist attacks were the biggest challenges since arriving back in Afghanistan. "The reality of a lack of security … is worse that what you hear in the media," said Afsar.
Siawash, who was lucky enough to get a job in the government when he returned to Afghanistan, never had to carry a gun before he fled. Since coming back he says it has become much more dangerous for him. "I have to have a gun to live. You can also be kidnapped for ransom or even killed if you don't have money," he said.
A roadside bomb also does not discriminate between voluntary and forced returnees. As Ahmad explains, of the three voluntary returnees he interviewed, two had been attacked, while Abbas, the soldier, was the victim of a Taliban ambush. "He was blown up in a roadside bombing in December. He almost died in the attack. The lower part of his body was paralyzed," Ahmad said.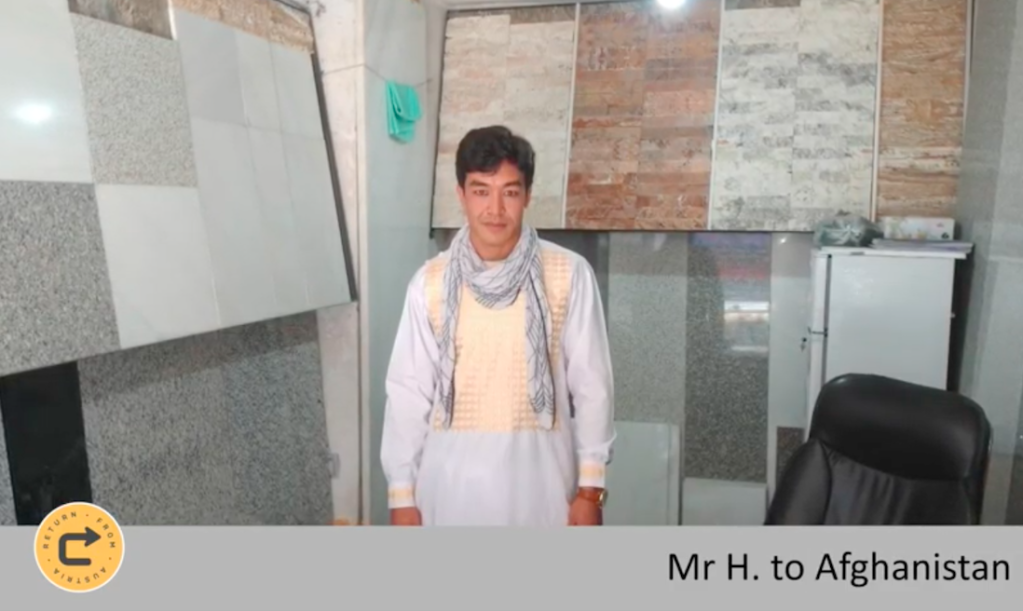 'Losers and criminals'
Dehqan's family accuses him of failing to achieve anything in Austria, and intense stigmatization is a major issue confronting deportees. Labelled as "losers," "deportees," and "criminals," it is well known and documented that migrants returning from Europe are shamed and treated with suspicion. "The communities think they're a failure. So they have to face it," says Ahmad. "Through the media and the ties between the disapora and the country of origin, news circulates that they might be the criminals, the rapists or the killers," he says.
According to the VIDC study, in the eyes of Dehqan's relatives deportation was equivalent to committing a crime. Even institutions in Kabul rejected him when he tried to apply for reintegration programs. Meanwhile, he contracted COVID-19, but with no money to visit a doctor or buy medicine, he had to rely on his Austrian friends to send cash for his treatment.
When the Afghans interviewed for the study were asked how COVID had impacted them, they replied that the virus was less of a threat than the Taliban, or economic insecurity, Ahmad explains. Factors like these, as well as the loss of social networks, shame and stigmatization of return, are likely to be the triggers for migrants to attempt "re-migration" – setting out yet again on the dangerous journey towards Europe.
Also read: Austria forces Afghan refugees back to face war and terror